The San Jose Sharks are nearing the end of a horrid season. As of now, they are the only team in the NHL that hasn't reached 20 wins on the season, and they sit second from the bottom in the standings. Because of this, fans are already looking towards the 2023-24 season to hope that things might be a bit better in a new year. However, if next season is going to be any better, the roster will have to look a lot different.
Related: Sharks May Have Made the Right Moved Too Late
The Sharks have a decent number of young players that will be ready to make the jump to the NHL next season. As a result, there will need to be some open space on the roster for them to slot in. Considering the team's position, it's hard imagining they are especially eager to ice the same team again. As a result, here are some players unlikely to return next season.
Kevin Labanc
It seems like a split between Kevin Labanc and the Sharks has been imminent for numerous years. Despite some decent years in the NHL, especially his 56-point season in 2018-19, he has been one of the more inconsistent players for the organization. This season, Labanc has 28 points in 60 games, with 12 points coming from goals.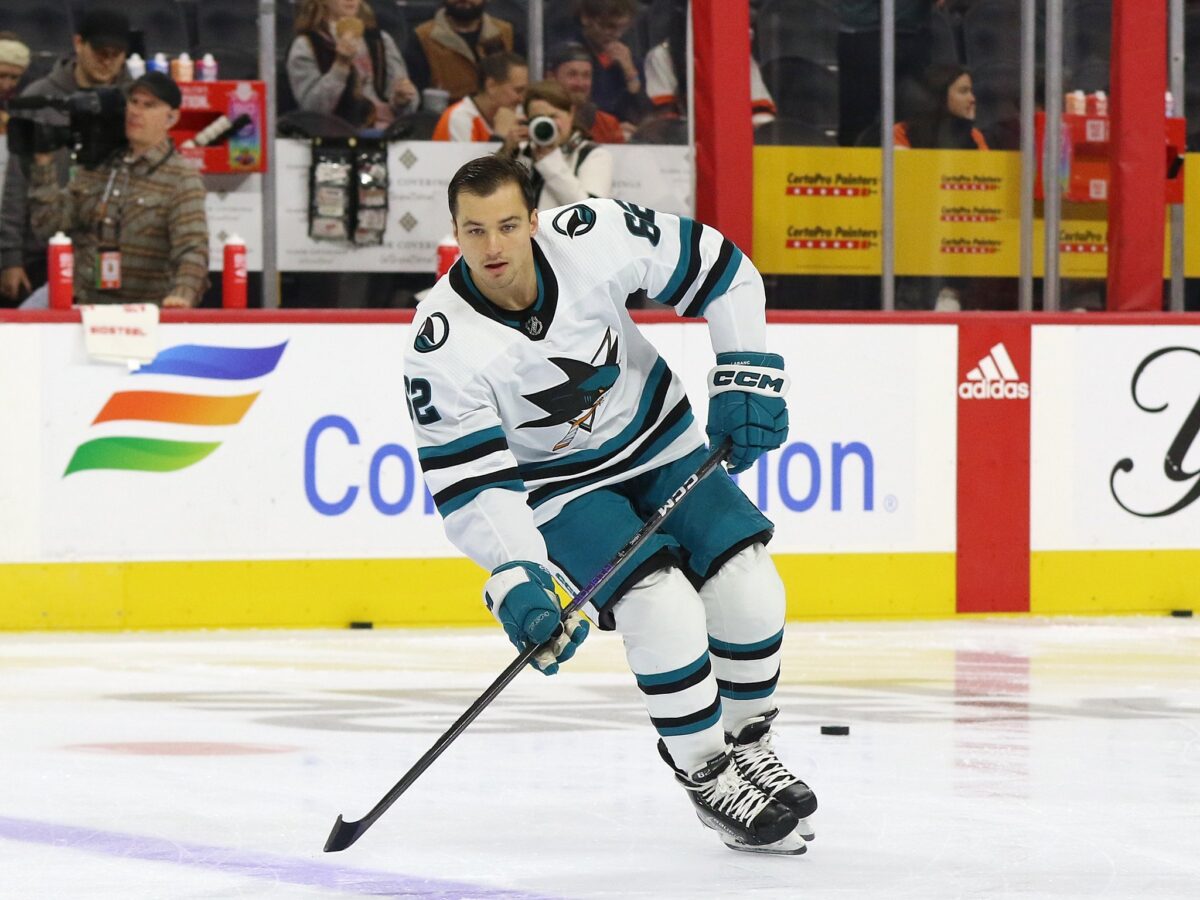 Next season is the final year of Labanc's $4.7 million average annual value (AAV) contract. Realistically, there is no better time than this offseason for the two sides to move on. The Sharks could gather more assets for their future while letting go of a player who looks like he'll be somewhere else at the end of his contract regardless. Although there were some great moments with Labanc, it appears his time in San Jose may be coming to a close.
James Reimer
During the 2021-22 season's trade deadline, many were shocked when James Reimer remained a member of the Sharks. It seemed with how well he was playing that year, it'd be a guarantee that someone would be interested in picking him up for a Stanley Cup run. But when he wasn't traded, many expected he would get flipped the following year. Reimer's stats, however, caught no attention at the deadline this season.
---
Latest News & Highlights
---
In 35 games, Reimer has a .895 save percentage and 3.26 goals against average. Obviously, the Sharks' defense is likely playing a significant role in his dwindling numbers. But the team may be more interested in exploring younger options, like Strauss Mann or Eetu Makiniemi. With all this, in addition to Reimer's recent controversy with the Sharks, it's not unreasonable to expect that he may be wearing a different sweater next year.
Erik Karlsson
Ok, so admittedly, this is the largest stretch in the list, but it's far from outside of the realm of possibility. Erik Karlsson has been the best-performing player on the Sharks by far. In 70 games, he has 85 points, which is already a career-best with 12 games left to go. It is Karlsson's world, and the Sharks are just living in it now. Because of his massive return to form, perhaps the team looks to do right by him and move him to a contender this offseason.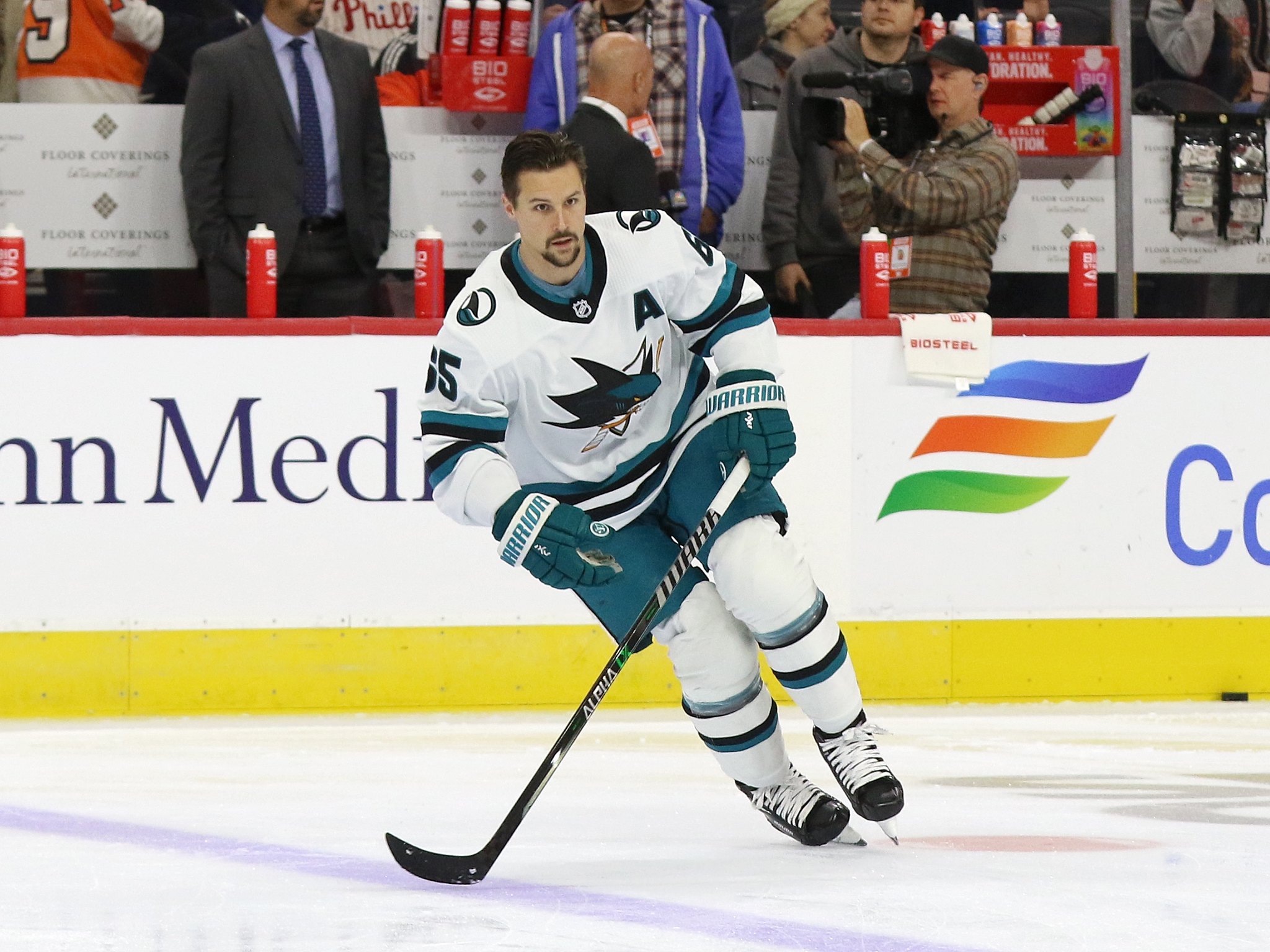 Trying to move Karlsson comes with its own slew of issues. His $11.5 million AAV is not an easy contract to swallow, especially for the teams who would need his services the most. With that said, the Sharks could get plenty of assets for him, perhaps even more than they lost when he was acquired from Ottawa. While it may be hard to imagine right now, Karlsson could be the perfect candidate to accelerate the Sharks' rebuild.
The Sharks have a lot of options for this offseason. Depending on who they manage to draft on June 28 and 29, their issues could get solved much faster, or much much slower, than imagined. However, what they decide to do with the players already on the roster will be the real deciding factor on how they manage to hold up in the 2023-24 season.
---
---