It's crunch time for Edmonton Oilers' general manager (GM) Ken Holland as the trade deadline is a week away. Pursuing a depth player of Jerred Smithson's calibre as the big deadline pick-up seems to be a thing of the past, like back in 2013. Nowadays, the team's focus is on acquiring difference makers and superstars like Erik Karlsson or Patrick Kane, as the Oilers inch closer to Stanley Cup contention. Even if a trade for such players doesn't materialize, the fact that they are being considered is a testament to the team's progress over the years.
Still, Holland has some work to do. Other teams around the league have already begun loading up for their playoff push. The Toronto Maple Leafs made a bold move, acquiring Ryan O'Reilly, while the New York Rangers added more firepower with the Vladimir Tarasenko trade.
That said, the pressure is on the GM now more than ever. During the intermission of the Oilers vs. Philadelphia Flyers game on Feb. 21, Oilers' colour commentator Bob Stauffer pointed out on the Sportsnet broadcast that Holland is paid handsomely to make tough decisions, and the time has come for him to make a trade. He doubled down on the "Oilers Now" show on Feb. 23, saying, "The time is indeed now to make a move for an impactful player." He added, "The majority of the fans have let their feelings be known, they want to go for it." On top of that, the team's star players have recently expressed their desire for their GM to add a skilled puck mover on the back end. With the media, fans, and players all clamouring for a deal, Holland finds himself in the hot seat just one week away from the trade deadline.
Oilers' Chances of Acquiring Karlsson Decreasing, Need More Than Desharnais
The demand on Holland to make a move is mounting, as even the team's top players alluded to the type of player they'd like in a trade. Hockey insider Elliotte Friedman revealed on the "32 Thoughts" podcast on Feb. 13 that the Oilers' star players, likely McDavid and Draisaitl, requested a player who can effectively move the puck out of the defensive zone, rather than simply dump it off the glass and the best option available to meet their needs is future Hall of Famer, Karlsson of the San Jose Sharks.
---
Latest News & Highlights
---
Yet, despite the possibility of a trade, the latest word from Friedman is not encouraging, as he describes the chances of Karlsson joining the Oilers as "one in a million." While NHL insider Chris Johnston recently revealed that the former Norris Trophy winner is open to waiving his no-trade clause for a move to Edmonton, the defenceman's high price tag is currently the biggest obstacle. As Johnston notes, "Not only has San Jose established a high asking price for a defenceman who is on pace for an incredible 110-point season, but they have also been unwilling to retain more than 20% of Karlsson's significant cap hit. This makes a trade with Edmonton a non-starter."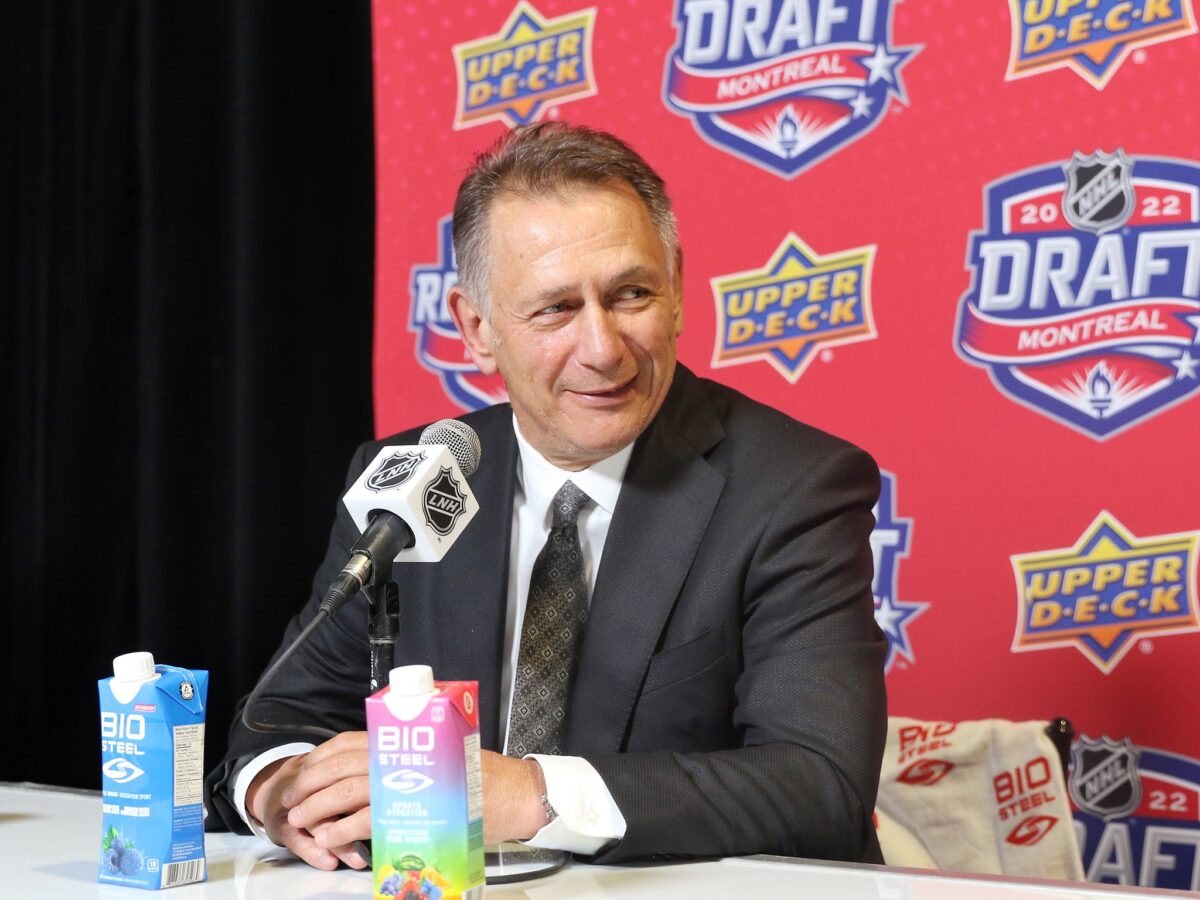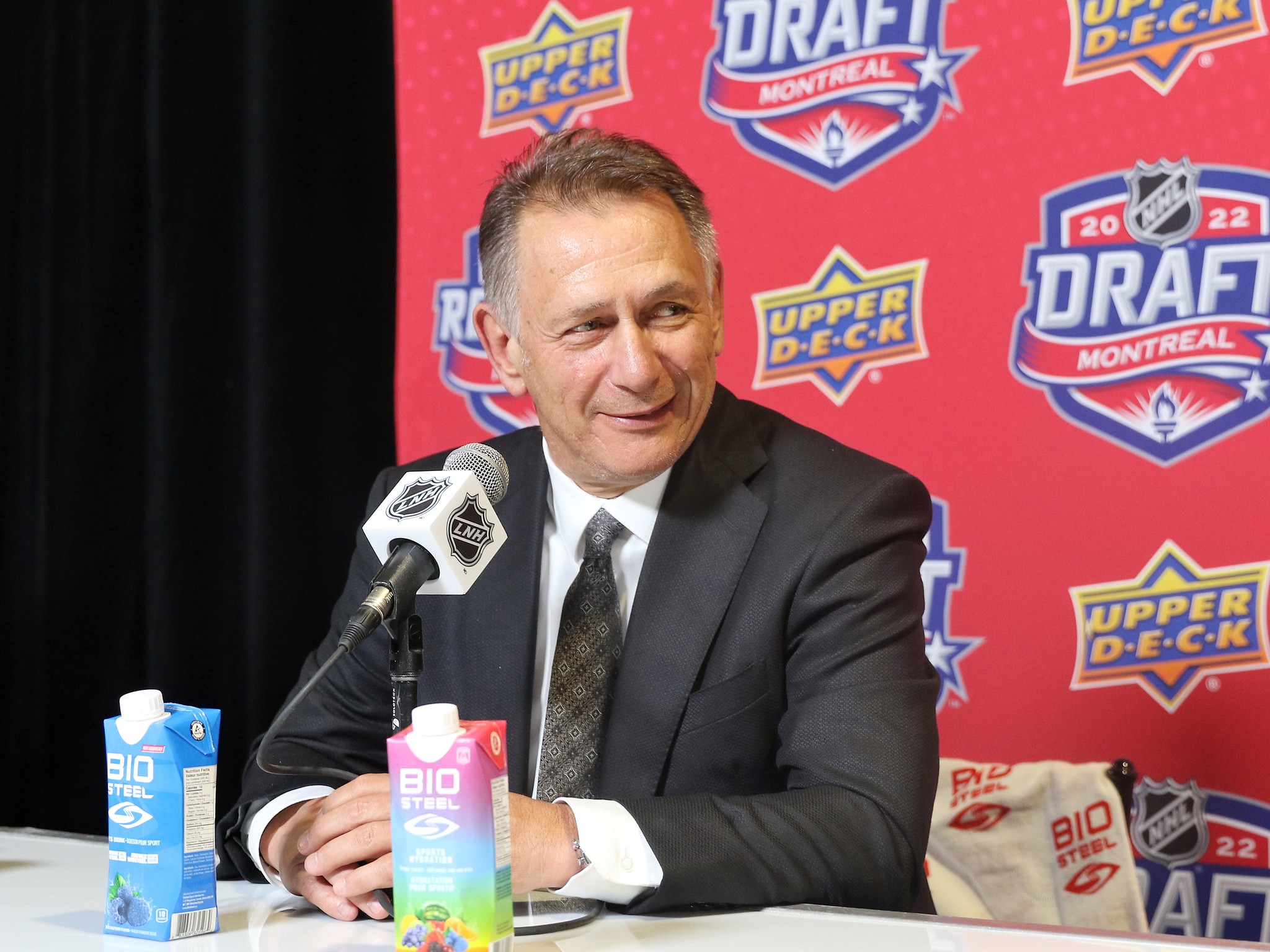 Aside from that, there seems to be a sentiment that with the emergence of defenceman Vincent Desharnais, the Oilers don't actually need to add another blueliner. Without a doubt, Desharnais has filled a physical role in Edmonton and has been effective in his 12 minutes of ice time per game. However, it's worth noting that he is still a rookie that struggles against top competition. In fact, according to PuckIQ, he ranks last on the Oilers' defensive corps with a 31.70% Corsi (CF%) when playing against elite opposition. The 6-foot-6 defenceman has proved to be a valuable piece on the back end, but if Holland is banking on him as the answer come playoff time, he could be in for a rude awakening.
Holland May Have Backup Plan to Provide Support for Star Players
An upgrade on the Oilers' blue line is evident. However, as the trade deadline draws nearer, there are several high-profile defencemen that are being crossed off the list as realistic fits like Jakob Chychrun, Vladislav Gavrikov, Jake McCabe and now possibly Karlsson. Holland might have something up his sleeve; however, if he is unable to secure the defenceman he wants, there are other options that have started to circulate, including Shayne Gostisbehere and John Klingberg. It remains to be seen how things will ultimately shake out, but Holland will have to gauge that if the Plan A option falls through, whether the Plan B and C alternatives are worthwhile acquisitions.
Related: Oilers' Trade Deadline Plans Becoming Much Clearer
Yet, the reality is that the Oilers' star players are playing at an exceptional level. McDavid recently became the fifth-fastest player in NHL history to reach 800 career points and is on pace for 150 this season. Ryan Nugent-Hopkins, the longest-serving Oiler, is having a career-best offensive season at age 29, on pace for around 100 points. Also, Draisaitl is on track to surpass 120 points for the first time in his career, while Zach Hyman is poised to smash his career-high of 27 goals. Given their elevated level of play, Holland should do everything he possibly can to provide his offensive juggernauts with additional support for a deep postseason run.
As the trade deadline looms just one week away, GM Holland is under intense scrutiny as everyone awaits to see what he has planned to bolster his team. It won't be an easy decision, but like Stauffer previously said, this is why he's paid handsomely to make these tough decisions.
What are your Oilers' trade deadline predictions? Have your say in the comments below!
---
---