The Edmonton Oilers have been no strangers to young talent with plenty of potential over the past decade. The problem for them has been getting players to reach that full potential, as well as translating it into team success. Thankfully, that seems to be changing as young players — Connor McDavid and Leon Draisaitl in particular — have really helped turn this franchise around.
Those aren't the only two, however, as even just this past season the Oilers had young talent take big strides in players like Ethan Bear and Kailer Yamamoto. The turnaround they have had, particularly last season where they finished second in the Pacific Division, is in large part due to their young players turning into impactful NHLers. This has a ton to do with drafting, something this team has gotten much better at the past five or so years.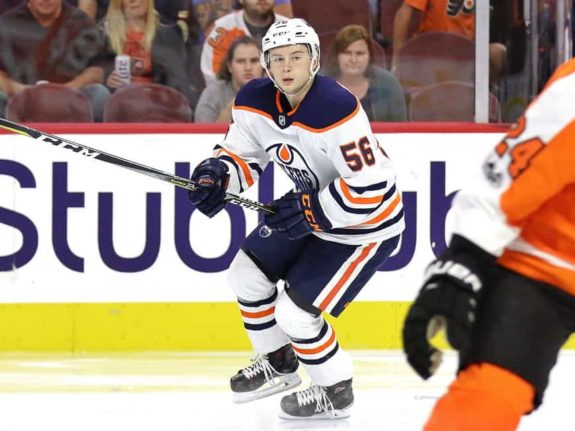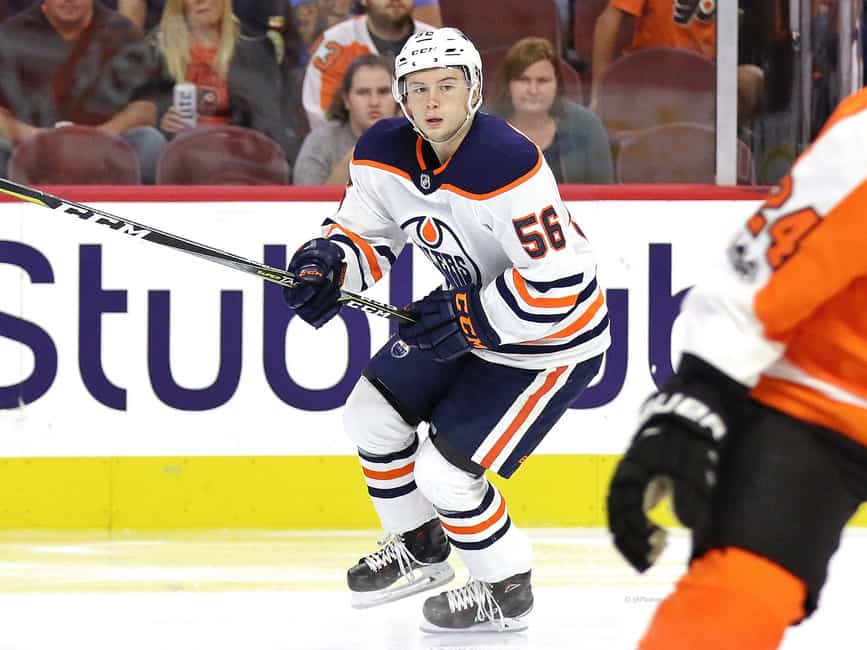 As a result of their improved drafting, there should be more breakout players for this team in the near future. One example is Jesse Puljujarvi, who is set to return after electing to play the 2019-20 season in Finland. While the 2016 fourth-overall pick has yet to find his footing at the NHL level, he had a great season for Karpat in the SM-liiga with 53 points in 56 games and could very well have a breakout season for the Oilers. However, there is one player in particular I believe could have an excellent coming out party this season.
Caleb Jones
Caleb Jones is no stranger to Oilers fans, having played in 60 games over the past two seasons with the club, 43 of them coming in 2019-20. Many expected Jones to have a breakout season last year, but that instead ended up being Bear, who had a monster rookie season averaging nearly 22 minutes in ice time per game.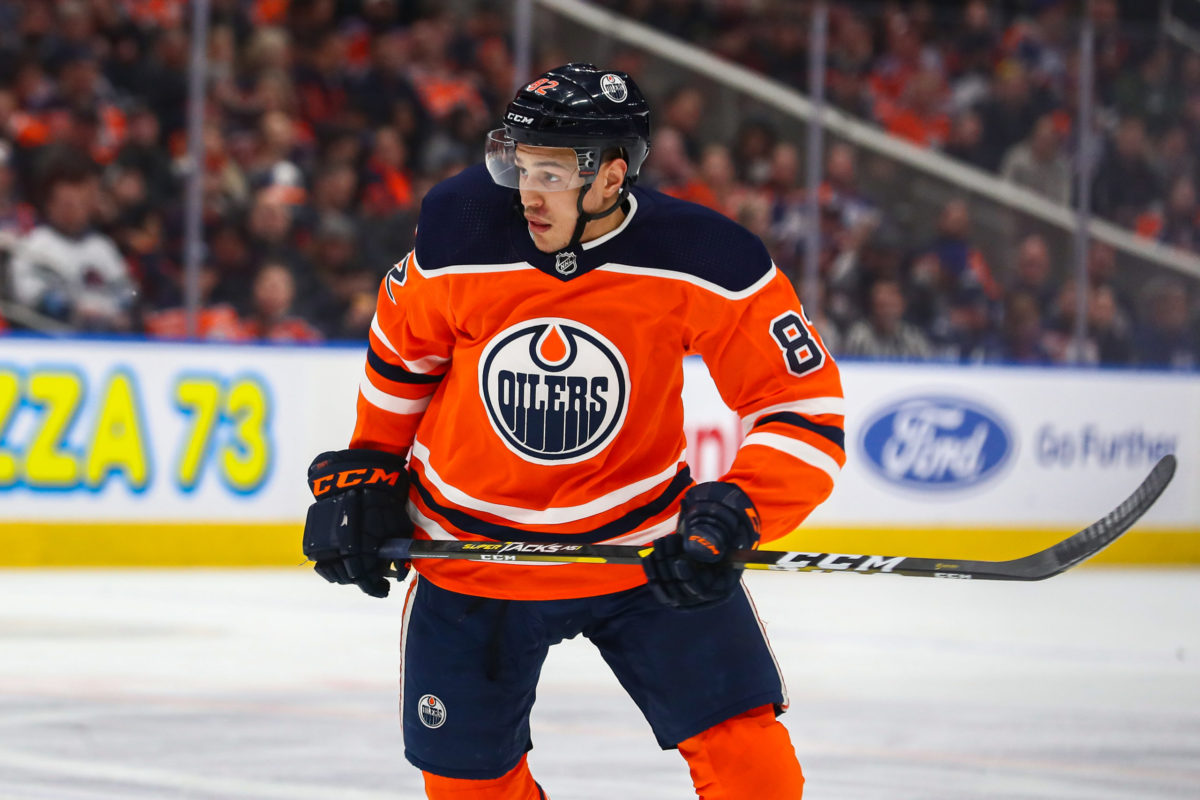 Jones, on the other hand, received much less ice time during his 43 games last season, averaging just 14:08 per game. That was a major drop off from a season prior where he was just under 20 minutes per game in 17 contests, as he never truly looked comfortable last year. However, I believe that he will not only receive a lot more ice time this upcoming season, but will prove that he is more than up for the challenge.
Klefbom Injury
While an exact timeline isn't known, it sounds like Oscar Klefbom, who has been the Oilers workhorse for multiple seasons now, will miss a big chunk of 2020-21. It has been reported that he is dealing with arthritis in his shoulder, something he has been battling for years but has continually gotten worse. With him being out, that means the left-handed options on the back end are somewhat thin for head coach Dave Tippett, as he is left with Darnell Nurse, Kris Russell, and Jones.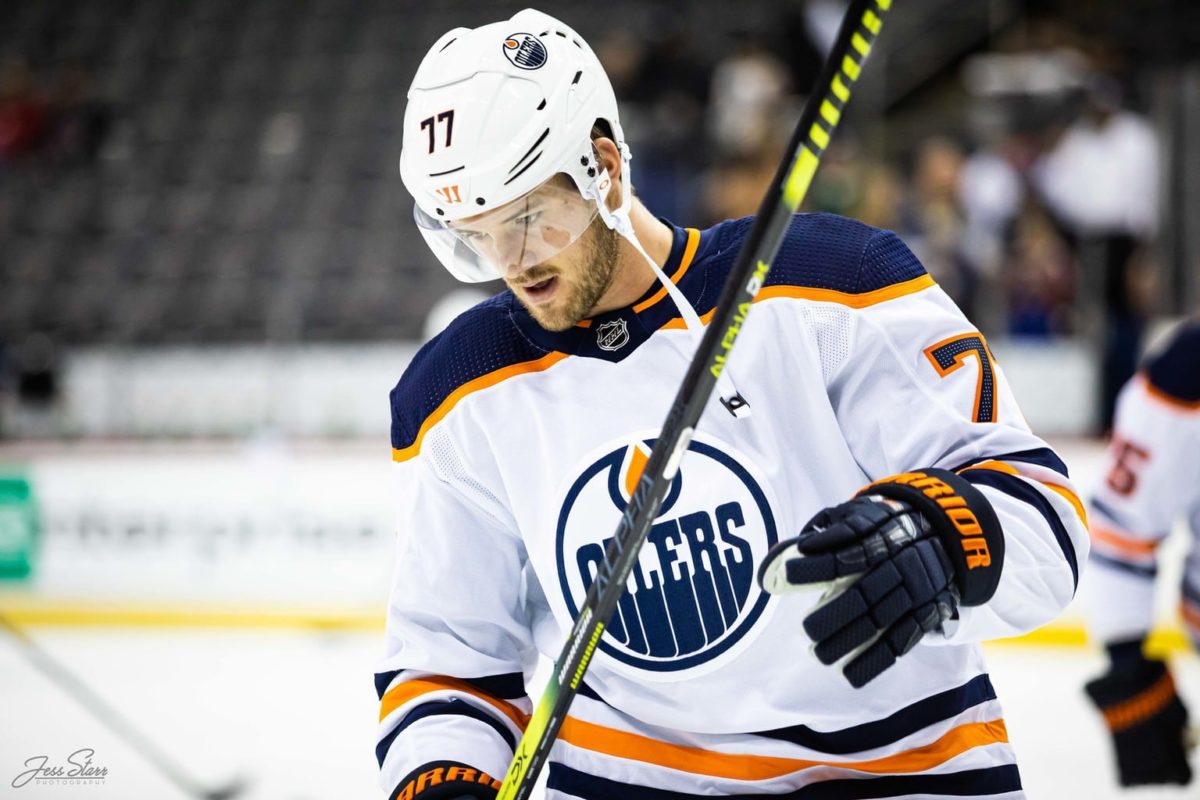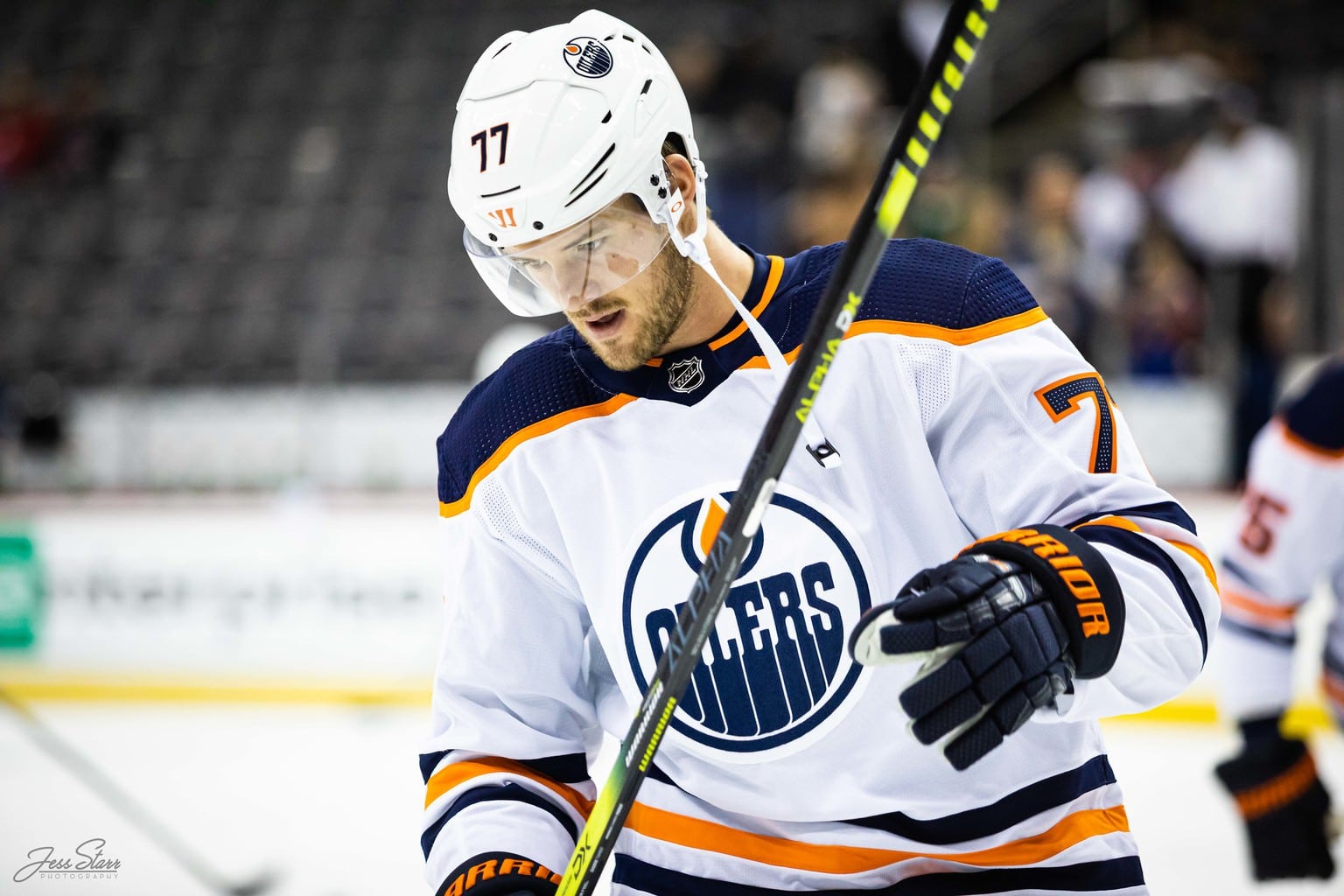 With Klefbom out, Tippett will be forced to rely heavily on Nurse for both even strength and special teams. The problem with that is that Nurse already averaged 23:27 in ice time last season. That is already a lot of minutes, so while he will likely play more this season, it won't be enough to make up for the 25:25 Klefbom averaged.
As mentioned, Tippett also has the 846-game veteran in Russell. However, despite the 33-year-old's great heart and work ethic, he is very limited in certain parts of his game. The Oilers coaching staff seemed to take note of that, as his ice time dropped from over 20 minutes during the 2018-19 season down to 16:47 this past season. He will continue to be used on the penalty kill, but cannot be trusted with big minutes at even strength and is not a power-play defenceman.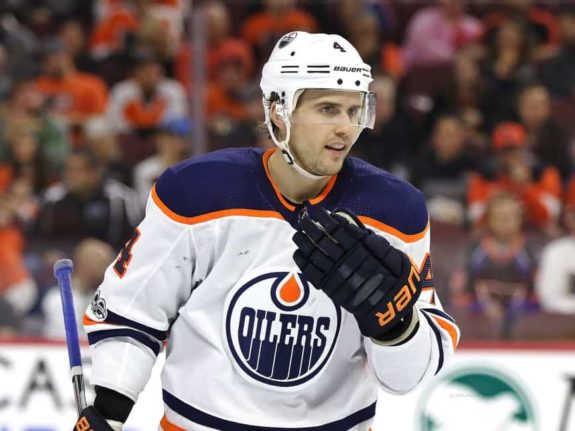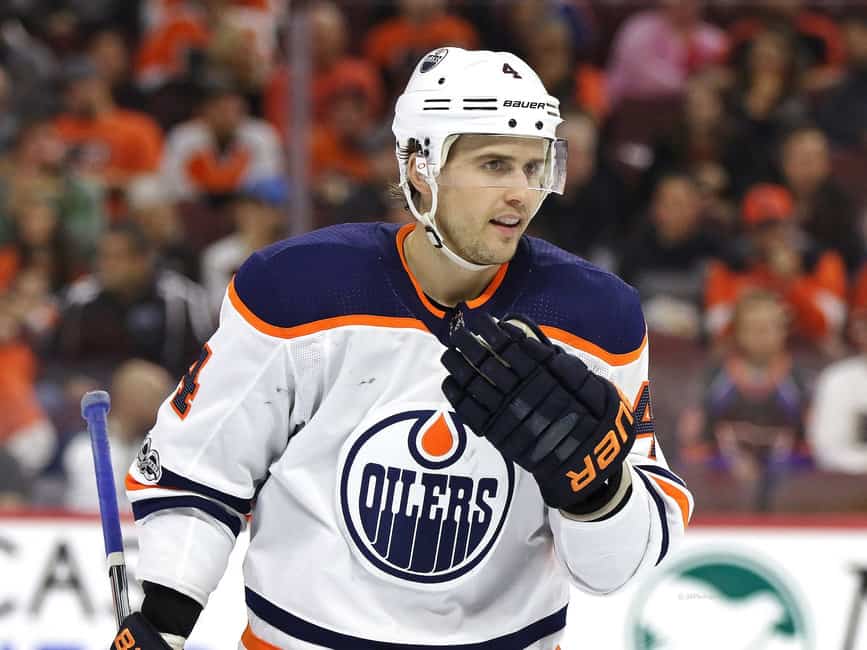 This means that Jones will be forced to step up and handle some of Klefbom's minutes from last season. The toughest on-ice matchups will likely be handed to Nurse, but Jones will be the next man up and will be relied upon heavily. Though this does seem to be asking a lot out of a defenceman who does not have much NHL experience, Jones is now 23 years old, and this is his chance to prove he has what it takes to be a top four defenceman in the NHL.
Power-Play Opportunities
Again, as a result of the Klefbom injury, the Oilers' power-play unit will be different headed into the 2020-21 season. General manager Ken Holland did a great job of addressing this in free agency, as he was able to sign the highly talented Tyson Barrie to a one-year deal. Barrie will quarterback the first unit, but the second unit is likely up for grabs.
It wouldn't be surprising to see both Bear and Nurse on it to start the season, but in previous opportunities the latter hasn't been very impressive in that role. If Nurse were to struggle again on the man advantage, Jones may be the perfect candidate to step in. Though he only has 15 points in his brief NHL career, he has proven himself offensively during his time in junior hockey as well as the AHL.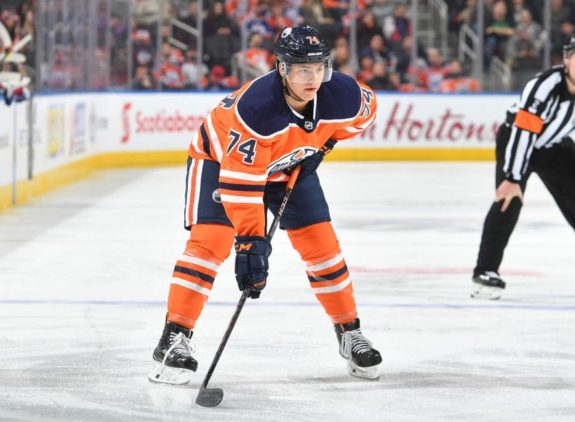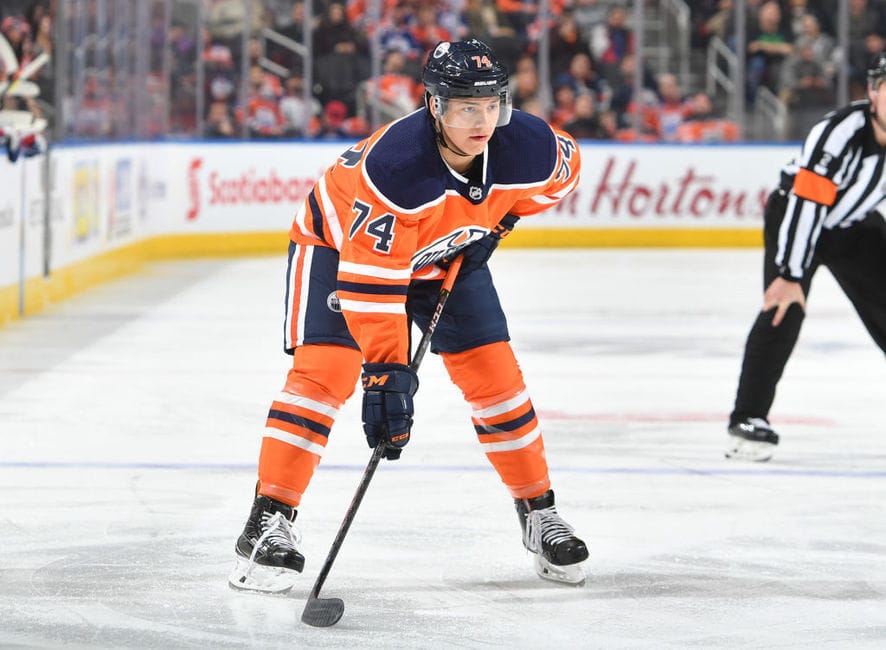 In 14 games with the Bakersfield Condors last season, Jones had three goals and 11 points, and 29 in 50 the season prior. He put up solid offensive total with the Portland Winterhawks in the Western Hockey League as well, posting 55 and 62 points during his only two seasons in the league. If given the chance, it wouldn't be surprising to see his offensive abilities come to life at the NHL level.
2015 Draft Magic
Oilers management has been high on Jones for some time, and for good reason. Though he has not had a ton of NHL success yet, they have done a good job of letting him truly develop in the minors, and it appears he is now ready to become an NHL regular. Assuming he does have a big season for them, it continues a trend of great draft selections for the Oilers in recent years, particularly at the 2015 NHL Entry Draft.
That draft will be remembered by Oilers fans for one reason and one reason only, as they received the first-overall pick and selected McDavid. However, their following two picks, which came in the fourth and fifth round, also deserve some recognition. They were able to select Jones with the 117th pick, followed by Bear at 124. They made yet another great pick in the sixth round selecting defenceman John Marino, but were unable to work out a contract and dealt him to the Pittsburgh Penguins. Still, this speaks to how great of a job their scouting staff did at this draft.
Expectations
While a point projection is tough given the fact that the power-play situation is unknown, there are still expectations that can be placed on Jones. The goal is that he can step into the top four and look like he belongs, something that Bear did exceptionally a season prior. Statistics like goals and assists aren't nearly as important as simply being a steady presence for this campaign.
For example, Oilers fans were thrilled with Bear's play last season, and for good reason. He was a fantastic addition and is now considered a key part of the team's future. However, if you were to just glance at his point total, it certainly wouldn't blow you away as he had just five goals and 21 points in 71 games.
A steady presence and proving he belongs is exactly what I believe Jones will provide this year, which is why I have him pegged to be this team's breakout star for the 2020-21 season. Top-four defencemen don't grow on trees in the NHL, and often are expensive if acquired via free agency. The best way to get them is to draft and develop, and I believe the Oilers have done that and will be rewarded this season with the play of Jones.
---
---