Rumors swirl about a significant injury to top Edmonton Oilers defenseman Oscar Klefbom. There is talk of surgery, a trade, or even retirement. And while the Oilers finally have some prospect depth at the position, such a loss would be devastating to a team that finally seems close to relevance and playoff success. Klefbom is unquestionably one of the best defensemen on the Oilers roster. He plays in every situation for his team and last season quarterbacked the best NHL power play in 40 years, with the help of two Art Ross winners.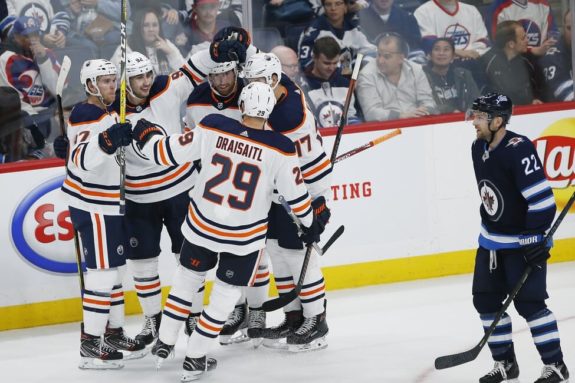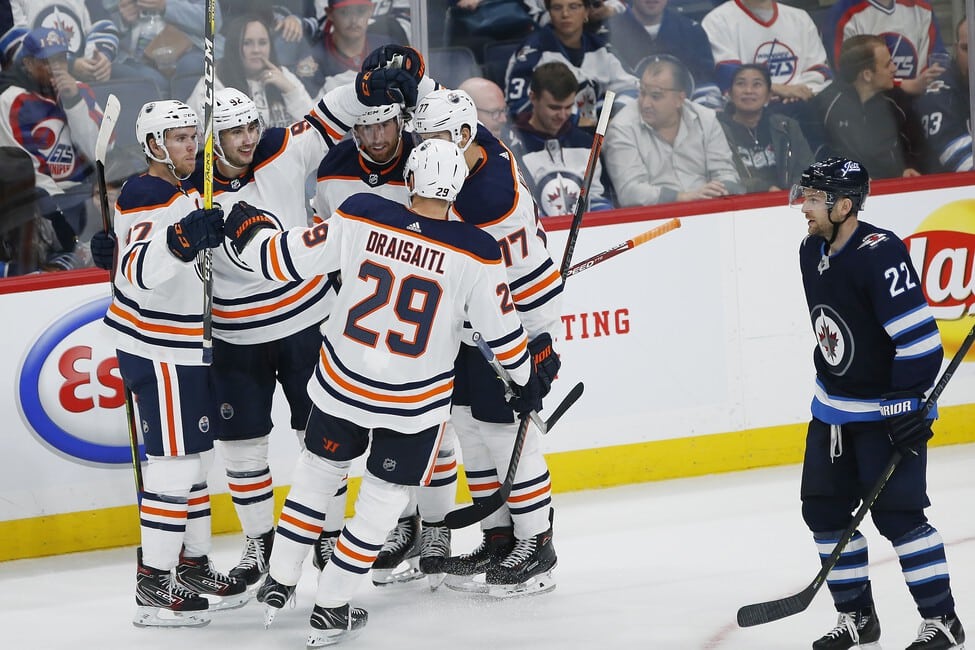 Selected 19th overall in the 2011 Draft, the Oilers let him develop slowly, leaving him to play in the Swedish Hockey League for two seasons. Being so patient with a player was rare for that particular regime and, while they had to wait for a finished product, it paid off. Instead of a career arc similar to Jeff Petry's, Klefbom matured into a homegrown, top defensive pairing player who can contribute in the offensive zone as well.
Klefbom's Shoulder Issues Date Back to the SHL
Klefbom's second season after being drafted, and third in the SHL, came to a halt 11 games in when he required shoulder surgery. There was a running joke in those days that you had to hurt your shoulder before you could be truly considered an Oiler, with Taylor Hall, Ryan Nugent-Hopkins and Jordan Eberle all taking injuries of varying severity to their shoulders, sometimes comically. Klefbom's 2012-13 injury was severe enough to require the surgery but it appeared to have worked.
"When I woke up, I got good news because I know the shoulder's 100 per cent now."

Oscar Klefbom, 2011
Klefbom played the 2013-14 season in North America, spending 48 games in the minors with the Oklahoma City Barons, and playing 17 games in the NHL. In his relatively short debut, he managed one goal and two assists at the top level, a promising result. The Oilers of course missed the playoffs that season but Klefbom played well in a short minor league playoff run for the Barons, with one point in two games. The next season, 2014-15, Klefbom played well enough to earn himself a significant contract extension, signing for seven years at $4.167 million per season.
An Unlucky Infection Derails a Promising Season
Settling into a top pairing role, Klefbom looked poised to help the Oilers, with their battery of young offensive talent, turn the team's fortunes around. Unfortunately for him, and for Oilers fans, he suffered an injury, complicated by an infection, that more or less ended his 2015-16 season, spending 52 games on injured reserve. What should have been a relatively quick recovery instead took months, and, with Connor McDavid also injured for a large portion of the season, the Oilers fell on hard times finishing at 31-43-8.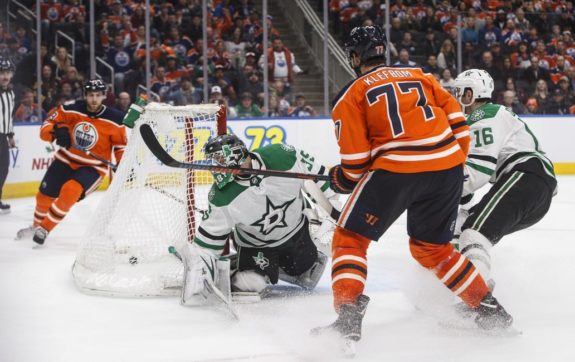 Finally, in 2016-17, Klefbom was able to play a full season for his team. In 82 games, he racked up 38 points (12 goals, 26 assists) and was a major reason for the Oilers' successful season where they made and went deeper in the playoffs than they had in more than a decade. If not for a grabbed pad and a referee's empathy for all-time great guy Corey Perry (skip to the 0:52 mark), who knows how that season might have ended.
The Shoulder Issue Arises Again
The 2017-18 season started with high hopes across the board in Edmonton. It seemed that the dark times were over. The team, led by a young and healthy McDavid, looked poised to win their division and possibly more, even picked by some to win the Stanley Cup, but as Klefbom's fortunes go, so it seems to go those of the Oilers. The team announced on March 19, 2018, Klefbom was shut down for the remainder of their season for the second shoulder surgery of his career. Without him anchoring their back end, his teammates missed the playoffs.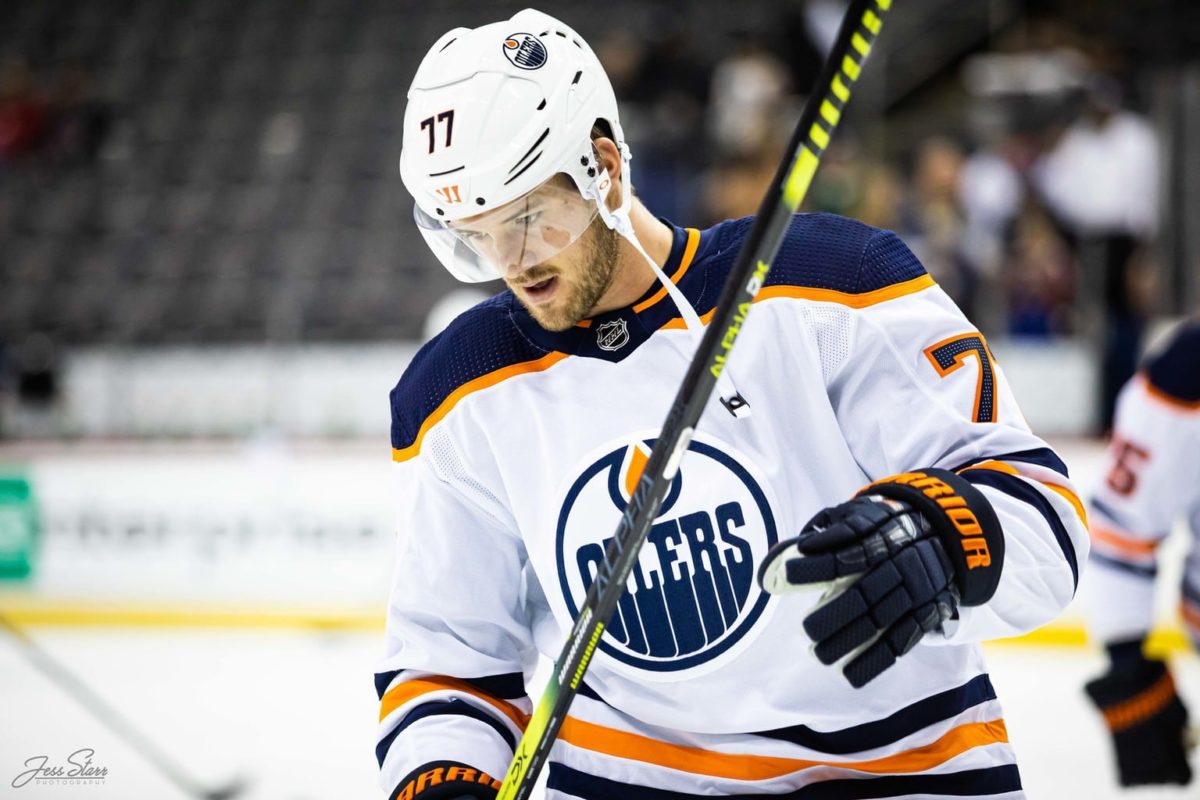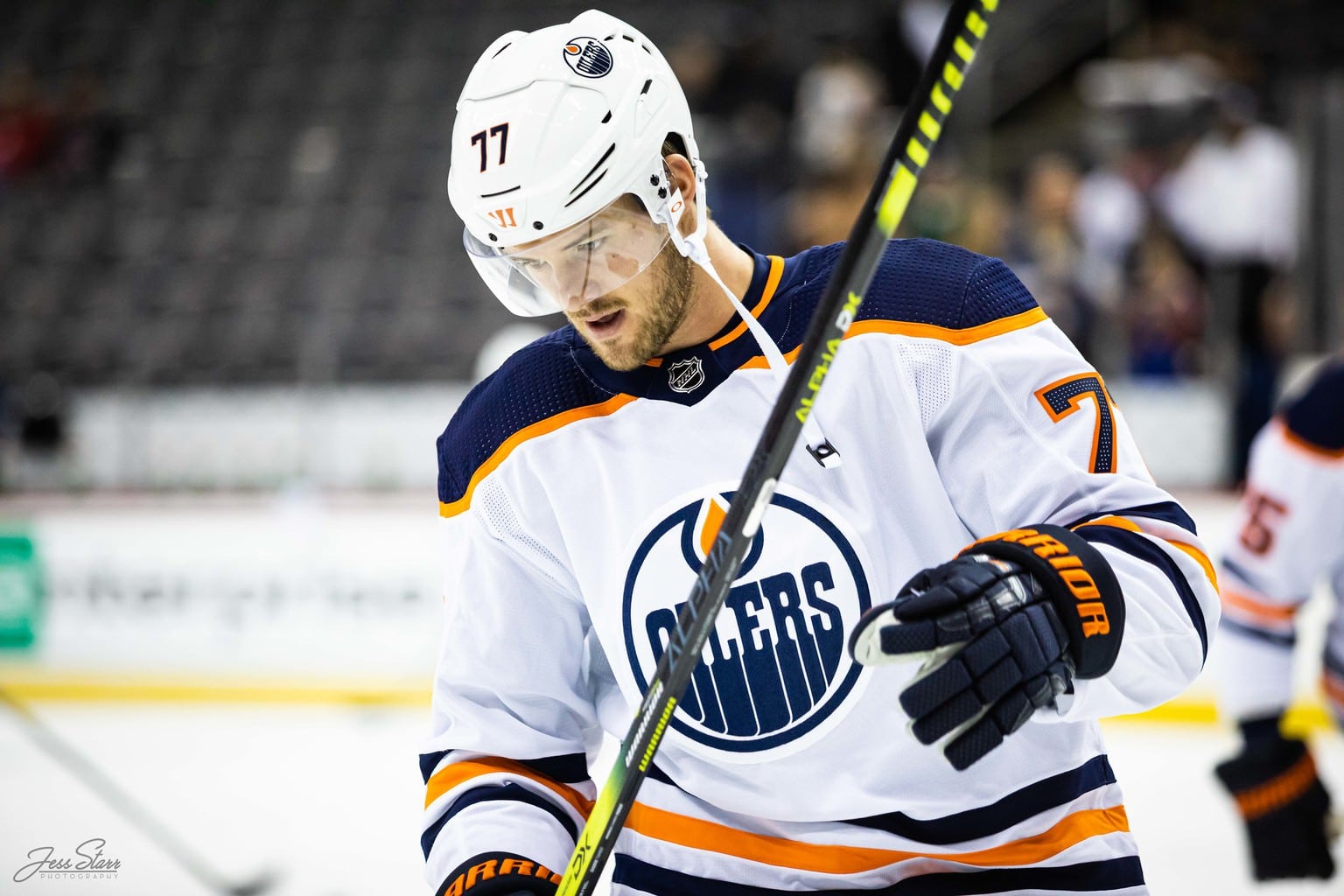 The following season, 2018-19, a broken finger caused Klefbom to miss several weeks. Though most of his injuries were unconnected to one another, being mainly a combination of bad luck or bad timing, the tag "injury-prone" was starting to look like it could be applied to the talented blueliner. While all players not named Andrew Cogliano miss the odd game, Klefbom's penchant for receiving longer-term injuries is concerning for a team that simply doesn't look the same without him on the ice.
Injury in Feb. Hinted at a Larger Concern
This past season, Klefbom looked good, maybe even great. He played 62 games and seemed like the 2016-17 version of himself that was so vital to the playoff run that season. When Klefbom missed a couple of weeks in February, it was hoped to be merely a bang or bruise, rather than a long term issue. The only worry was that the injured body part once again was his troublesome shoulder. When a player of any age, with multiple surgeries on a specific part of their body, goes out with a related injury, it elicits concern.
Related: Oilers' Playoff 50/50 Debacle: What Went Wrong?
COVID-19 didn't allow us to get a long look at how a returning Klefbom would have performed in late March and onward, but he was playing over 20 minutes a game in his few post-injury appearances before the shutdown occurred. Given an unexpectedly long spring break to recover from any lingering effects, there was no reason to think Klefbom would be anything but healthy for the Qualifying Round in August. A wise Edmonton blogger noted Klefbom's struggles through in Game 1. Looking back now it seems there was more to it than a lack of preparation.
Klefbom Will Not Be Easy to Replace
That brings us to today, with Klefbom's future highly uncertain. Is he truly replaceable in-house? Ethan Bear, Caleb Jones, Philip Broberg, and Evan Bouchard are all moving in the right direction, if at different speeds. Adam Larsson, Darnell Nurse and Kris Russell are still around as a veteran presence. Others such as Matt Benning may be Oilers next year and they may not. Of all the times when Klefbom has missed portions of a season, the current Oilers might be the most prepared to weather it.
Related: Connor McDavid Will Always Make His Linemates Better
If none of today's prospects are ready to fill the void that would be left by a Klefbom departure, a trade or signing seems likely. As the national media mentions ad nauseam, McDavid's best years are at risk of being wasted if the Oilers can't put a competent lineup around him. Oliver Ekman-Larsson doesn't appear to be their guy, but other big names are out there are said to be available such as Matt Dumba, Tyson Barrie, or even a longshot like unrestricted free agent Alex Pietrangelo (though that would take some salary-cap gymnastics to work).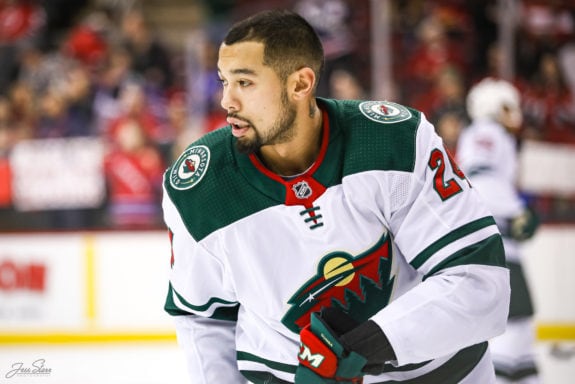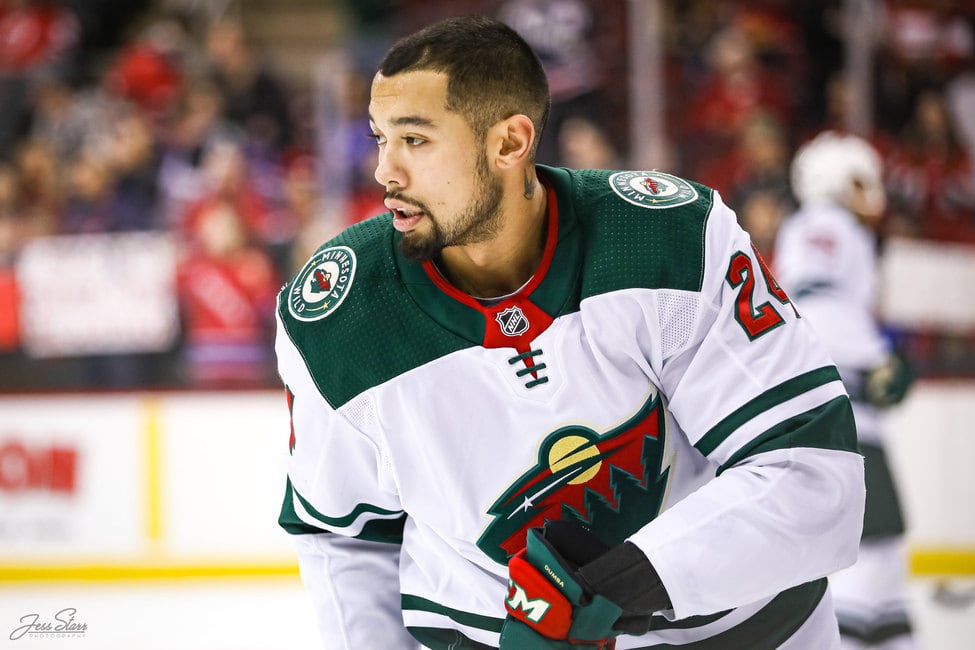 Looking at where the Oilers sit in the rapidly approaching NHL Entry Draft, it doesn't seem likely that a solution will be found there. Only in the unlikely scenario where Jamie Drysdale falls to them would the Oilers be in a position to select a defenseman who can make an immediate NHL impact, and even the top defensive player from this year's draft should probably spend a year or two honing his skills in the minors before being exposed to the best players in the world.
Klefbom has been a good player and a valuable part of the Oilers' roster. If injuries shorten his career or his time in Edmonton he has plenty of company amongst former Oilers defensemen. Both Ryan Whitney and Sheldon Souray had promising seasons in orange and blue before getting hurt and never returning to form. With luck, this won't be the end of Klefbom's story, because first pairing defenders are difficult to replace.
---
---
Canadian, Hockey Fan since birth, Husband, Father, and follower of all things Oilers and Kraken.