From the beginning of the 2022-23 NHL schedule, Oil Country has been projecting the season-long statistics for Edmonton Oilers captain Connor McDavid and coming up with numbers not seen in decades. 
To be on pace for 60 goals and 150 points in October or November, or even January is one thing. But it was always tough to imagine this carrying on for an entire season. As sublime as McDavid is, even this seemed a feat too great. 
Go without a point for a couple of games, and he'd be off pace. One scoring slump and it's over. The only way to reach 150 points is to maintain a superhuman level of production for a full 82 games. That's why it's only been achieved by five men.
But suddenly it's late March, and here is McDavid, knocking on history's door. After picking up a pair of assists in the Oilers' 5-4 overtime victory against the San Jose Sharks on Monday (March 20), he's got 58 goals and 136 points with 11 games remaining. Sixty goals could come as soon as Wednesday (March 22) when the Oilers visit the Arizona Coyotes (a team McDavid has six two-goal games against in the last 11 meetings). And 150 points is no longer a question of if, just when. 
Edmonton does not take McDavid for granted. Oil Country once called Wayne Gretzky their own, only to have hockey's greatest player taken from them. Having loved and lost, Oilers fans are cherishing their generational talent that much more the second time around. 
Related: 4 Takeaways As Oilers Make it 4 Straight with Win Over Sharks
---
Latest News & Highlights
---
But what McDavid is doing is so spectacular, it's almost impossible to comprehend, let alone appreciate. So before he begins checking off the milestones, it's worth trying to put his performance in perspective.  
McDavid's Pursuit of 60 Goals 
There have been 40 60-goal campaigns in the 105-year history of the NHL, and 37 of them came between 1970-71 and 1995-96, the highest scoring era in league history when every full-length season averaged over six total goals per game.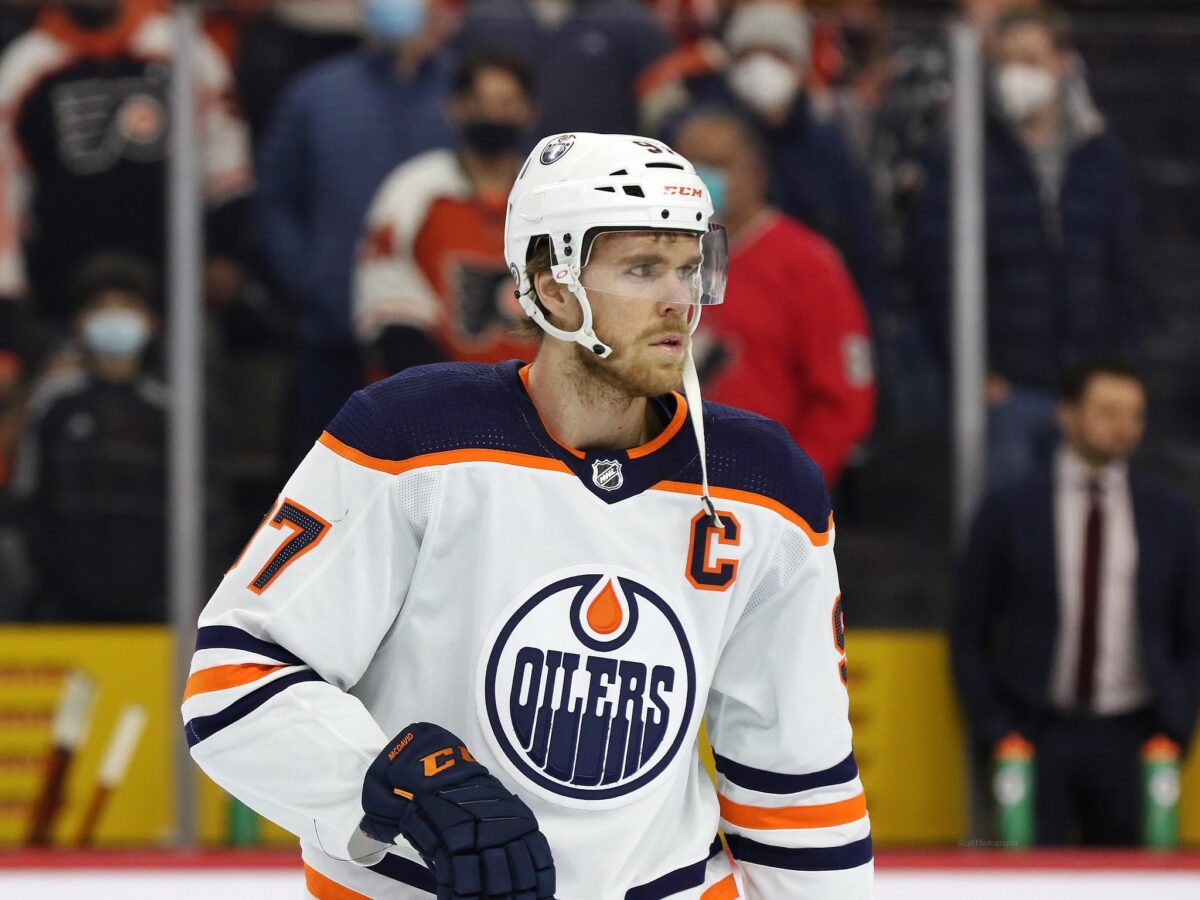 The other three belong to the most elite goal scorers of the past quarter-century: Alex Ovechkin in 2007-08; Steven Stamkos in 2011-12; and Auston Matthews last season. After McDavid scores two more times, the number of 60-goal scorers in the last 27 years will stand at a mere four.  
Edmonton fans haven't seen this since 1986-87 when Gretzky led the NHL with 62 goals. Outside of him, who did it five times, the only other Oilers player to have a 60 goal-season is Jari Kurri, with 71 in 1984-85 and 68 in 1985-86. There was a lengthy stretch in which players on the Oilers struggled to get even half that much: in 11 of the 18 seasons spanning 1997-98 to 2015-16, their goals leader scored less than 30 times.
McDavid's Pursuit of 150 Points 
There have only been 16 150-point seasons in NHL history, 14 of which came between 1980-81 and 1992-93, when the average number of goals ranged from nearly seven to over eight per game.  
Entering play on Tuesday (March 21) the average goals per game this season was 6.38. That puts McDavid in a position to join Mario Lemieux in 1995-96 (when an average of 6.28 total goals were scored) and Phil Esposito in 1970-71 (when the average was 6.24 goals per game) as the only players to reach 150 points in a season when the average game saw less than 6.9 goals scored.
Moreover, McDavid would become only the sixth player to reach 150 points in a single season, joining Esposito, Gretzky, Lemieux, Bernie Nicholls, and Steve Yzerman. 
It's that exclusivity that serves as a testament to McDavid's brilliance: his ability to generate offence transcends time. Edmonton fans again have to go back three dozen years to recall the last instance of an Oilers player exceeding 150 points: Gretzky racked up 182 in 1986-87 in his last of seven straight seasons recording at least 164 points for the Oilers.
What's Next for McDavid? 
Just how far can McDavid take this? Can he push for 70 goals? 160 points? Through 71 games, he's averaging 0.82 goals and 1.92 points per game, which puts him on pace for 67 and 157 in 82 games.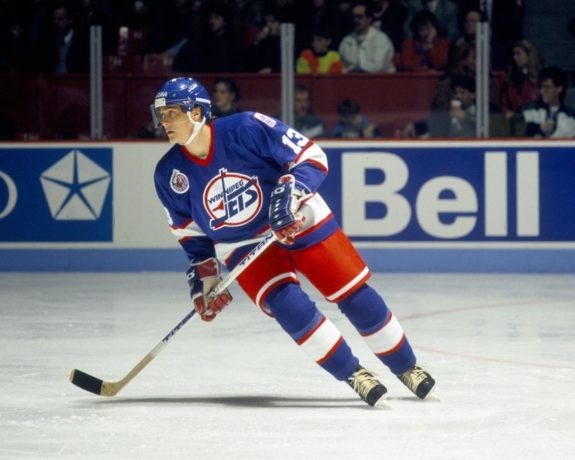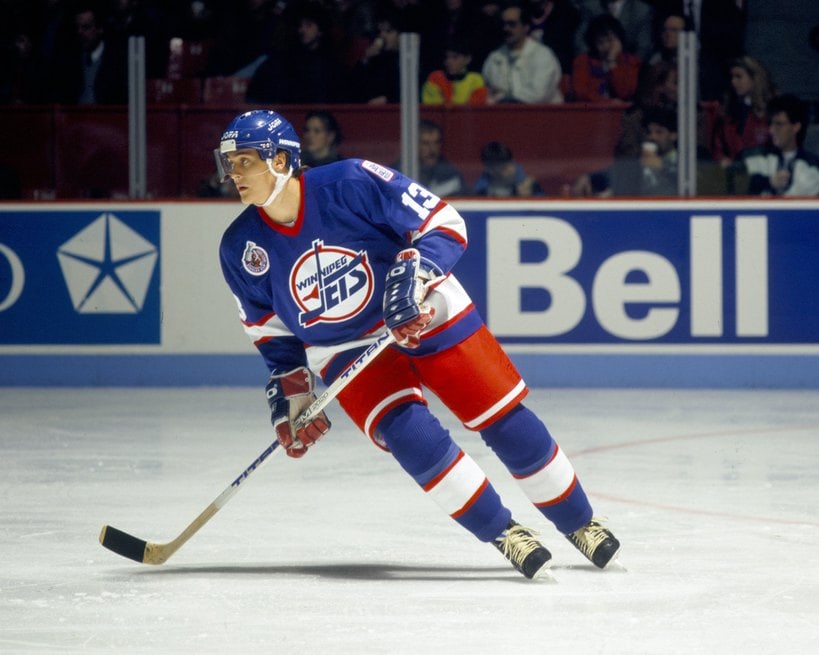 The NHL's 70-goals-in-a-season club consists of eight players but has gone 30 years without adding to its membership – Alexander Mogilny and Teemu Selanne are the most recent to join, both in 1992-93. Gretzky and Lemieux are the only individuals to hit 160 points in a season, the former doing it nine times (seven with the Oilers), and the latter on four occasions.
McDavid needs to score 12 times in 11 games to hit 70 goals. The 6-foot-1 forward started off 2022-23 by scoring 12 times in 11 games.
160 points would require McDavid to average more than two points per game over Edmonton's remaining schedule. Over the last 30 days, he's averaging nearly two and a half points per game (16 goals and 18 assists in 14 contests). 
Doesn't seem so far-fetched, does it? And if this season has taught us anything, it's to never, ever, think anything is too much for No. 97.