It was a busy day for every team but the Edmonton Oilers were among the busier ones. The organization took care of some business with a contract extension, they qualified some players and didn't qualify others, and they worked their way into a couple of extra draft picks in the later rounds of Wednesdays proceedings. There's also buzz the team might be in on a few free agents.
Jesse Puljujarvi Signs With Oilers
Ken Holland seemed optimistic he could get a deal with forward Jesse Puljujarvi. He was right. On Wednesday, the Oilers GM inked the formerly-disgruntled forward to a two-year contract extension worth $1.175 million per season.
It's a good deal for both sides. Puljujarvi gets a couple-year commitment from the team and makes more than he was making in Finland and the Oilers get a top pick back with little pressure other than to see how they can best fit him into the lineup. If he can somehow turn his 53 points (24 goals, 29 assists) in 56 games with Karpat last season into success in the NHL, Edmonton will have a good player at a bargain price.
TSN's Ryan Rishaug says he spoke with Puljujarvi's agent Marcus Lehto and asked about how talks proceeded and why the player felt this was a better fit now. Lehto said:
"Very thorough conversations analyzing the past, the present and projecting near future. Different situation now both in Edmonton and Jesse as a person and a player. Jesse feels very good, he understands it is a challenge and he will do everything in his control to try help the team better and to be a meaningful part of the winning team"
Oilers Qualify Bear and Lagesson
The Oilers took care of some other contract details by announcing they had qualified both defensemen Ethan Bear and William Lagesson as RFA's. They let walk Andreas Athanasiou, Matt Benning, Logan Day, Cameron Hebig, Ryan Kuffner, Ryan Mantha, Angus Redmond & Nolan Vesey. Those players will all become unrestricted free agents.
This is the first step towards getting a long-term extension done with Bear but it comes with negative news as it appears the Oilers will lose both Athanasiou and Benning to the market. There's still a chance they could return, but it's not likely.
What the Oilers do now with the money they save by not spending close to $2 million on Benning and $3 million Athanasiou will be watched closely. Can they find some tremendous bargains on the free agent market making this look like a smart decision? Or, is Holland going after something bigger?
Related: Oilers Pick Dylan Holloway #14 Overall
Oilers in on Tyson Barrie?
Pierre LeBrun posted an update on some trending NHL talk and posted the following about the Oilers and potential connections to defenseman Tyson Barrie.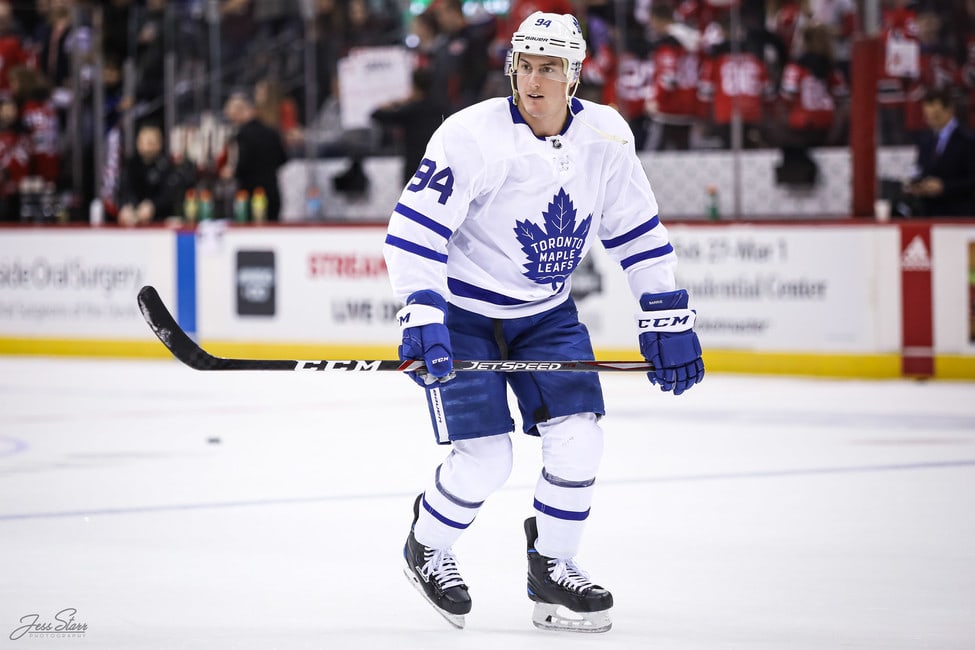 Defense is not a big need for the Oilers but with Oscar Klefbom's long-term injury, I think it opens the door to Edmonton making a pitch to Barrie's camp Friday. And if I were the Oilers, I would try to sell him on a one-year deal with the pitch being: come quarterback a power play with Connor McDavid and Leon Draisaitl on it, rack up the points, and hit the market again in a year with your market and profile re-established after a miserable year in Toronto.

source – 'LeBrun: Matt Murray to Ottawa, Taylor Hall's suitors and other NHL rumblings' – Pierre LeBrun – The Athletic – 10/07/2020
If the Oilers are in on Barrie, it could explain their decisions to be a little stingy on the money in other areas.
Oilers Make a Couple of Day-Two Draft Trades
The Oilers moved their second pick (No. 76) in the draft to grab two picks later in the day. With the 100th overall selection (4th round), they grabbed Carter Savoie. Savoie led the AJHL in goal-scoring last season 53-46-99/54 GP with powerhouse Sherwood Park (49-9-0). He's a shooter.
With the 126th pick, they selected forward Tyler Tullio of the Oshawa Generals. With the 138th-overall pick, the team selected Maksim Berezkin of Lokomotiv Yaroslavl.
Oilers Interested in Jacob Markstrom
It was mentioned in the daily rumors report, but Elliotte Friedman dropped an interesting nugget in his rumors piece following day one of the draft when he said he could see the Oilers being players on goaltender Jacob Markstrom in free agency.
There were no additional rumblings as day two of the draft progressed but fans might not hear anything on that unless the Oilers either trade Mikko Koskinen (which would signal Edmonton going after a big-name goalie) or signs Markstrom on Friday.
Catch up on all the latest NHL Rumors