In an Edmonton Oilers news and rumors update, Ken Holland spoke with media about where the team is at with a few players, the upcoming NHL draft and what the GM's plans are heading into free agency. Holland has talked to a ton of other GM's, but how accurate are many of the rumors floating around out there?
Holland Has a Plan Over Next Two Weeks
Holland told media he has a plan over the next weeks — two of the busiest weeks on any GM's calendar. First, he's looking to acquire a third-line center. Second, he's out to find a goaltender to work in tandem with Mikko Koskinen. The second objective is likely an easier find than the first.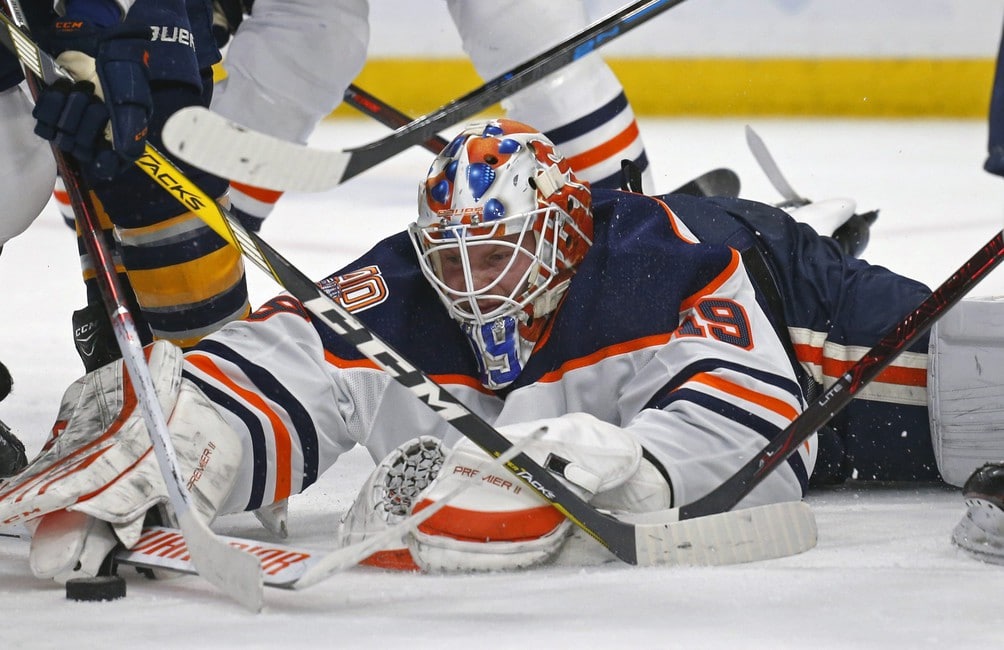 Holland has noted that he's told Mike Smith's agent they've not ruled him out, but it seems clear now that the Oilers are likely to go in a different direction. Obviously, he wouldn't say who he's got an eye on, but there are a number of options available, both via free agency and through the trade market.
That he said he's looking for a partner for Koskinen also hints the Oilers are not looking for a big-name goalie as landing a high-priced netminder might have required trying to trade Koskinen.
Oilers Plan to Hold Onto No. 14 Pick
Mark Spector of Sportsnet also reports that Holland said he's got no intentions of moving the first-round pick in this year's draft. "I don't see us moving up. I'm expecting we're going to pick it," Holland said.
In such a deep draft and with the cost of moving up a couple of spots likely high, it makes the most sense for the Oilers to pick where they are. They're bound to get a good player.
He's also expected to defer the conditional pick in the Milan Lucic trade to next season because he wants to either make a trade involving the third-round selection or he's planning to use that pick as well.
On Rumors He's Been in the Trade Market
Holland didn't deny that he's been in talks with other GMs about some of their available players. That said, he's noted that not every rumor that's out there is accurate. "I can't tell you I've talked to 30 teams, but I've probably talked to 25," he said.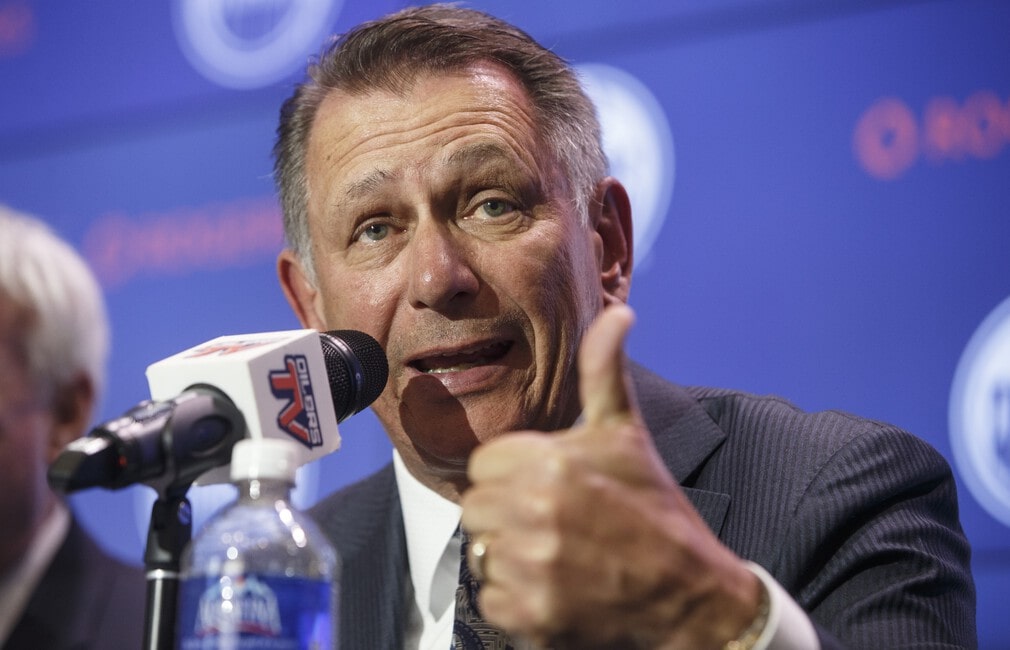 When prodded about potential rumors (such as Oliver Ekman-Larsson or other names the Oilers were rumored to be in on), he suggested that some of the rumors and some of the players connected to those rumors were on point, while others weren't. Obviously, he couldn't comment due to potential tampering issues.
Related: Oilers' Klefbom Can't Seem to Stay Healthy
The Latest on Oscar Klefbom's Injury Situation
Holland noted that it was true that Klefbom played most, if not all of last season with an aggravated shoulder injury. Thus, talk of him potentially being out long-term is not a stretch. All Holland knows right now is that the defenseman is waiting to see if he doesn't need surgery. There's some unknown," he admitted.
But, speculation that surgery is a given is not necessarily accurate. Klefbom is currently is undergoing treatment in Sweden ahead a decision on surgery and will consult with the team throughout the entire process. Holland noted if the decision was black and white they would make it and maximize his missing time while the league isn't active. But, there's still a lot they don't know.
Related: NHL Rumors: Rangers, Coyotes, Maple Leafs, Lundqvist, More
Status of Nugent-Hopkins Negotiations
"Nuge is a really important player on our team," Holland said. "My goal is to hopefully have Nuge here for a long time and find a solution on an extension."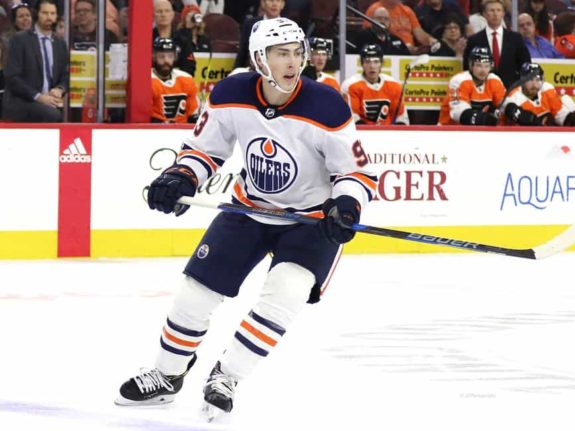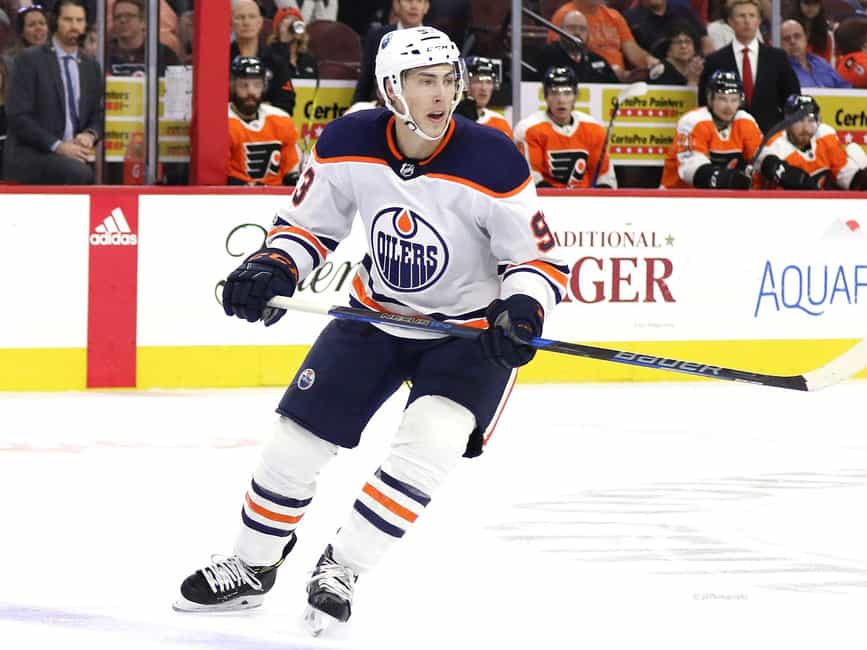 Talk seems to be that the two sides are close and it's a matter of trying to get Nugent-Hopkins at a figure that starts with a "6" versus one that starts with a "7". Kurt Leavins of the Edmonton Journal writes:
And The Nuge is also very well liked and respected by the organization off the ice. Conversely, Nugent-Hopkins has a key role on the ice, in the room, and is also deeply involved in the community. It is my information that Nugent-Hopkins would like to stay.

source- 'Will the post-COVID cap crunch cost Ryan Nugent-Hopkins an extension with the Edmonton Oilers: 9 Things' – Kurt Leavins – Edmonton Journal – 10/04/2020
It doesn't sound like Edmonton is trying to lowball Nugent-Hopkins. They know what his value is and they understand and are willing to pay it. It's more about how to get the fairest deal possible so they have other options after he's signed.
---
---
Catch up on all the latest NHL Rumors