It has been just over seven years since the Edmonton Oilers used the first overall pick in the 2011 NHL Entry Draft to select Ryan Nugent-Hopkins. Though he has developed into a solid all-around player, it is fair to say the Burnaby native has yet to live up to his pre-draft hype. However, this could be the season that No. 93 finally puts it all together and becomes a top 25 scorer…thanks to a little help from Connor McDavid.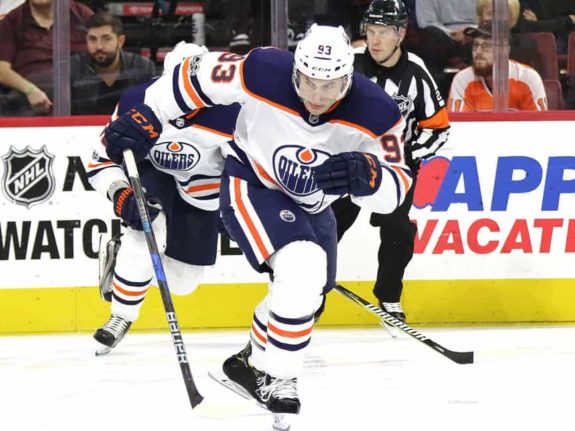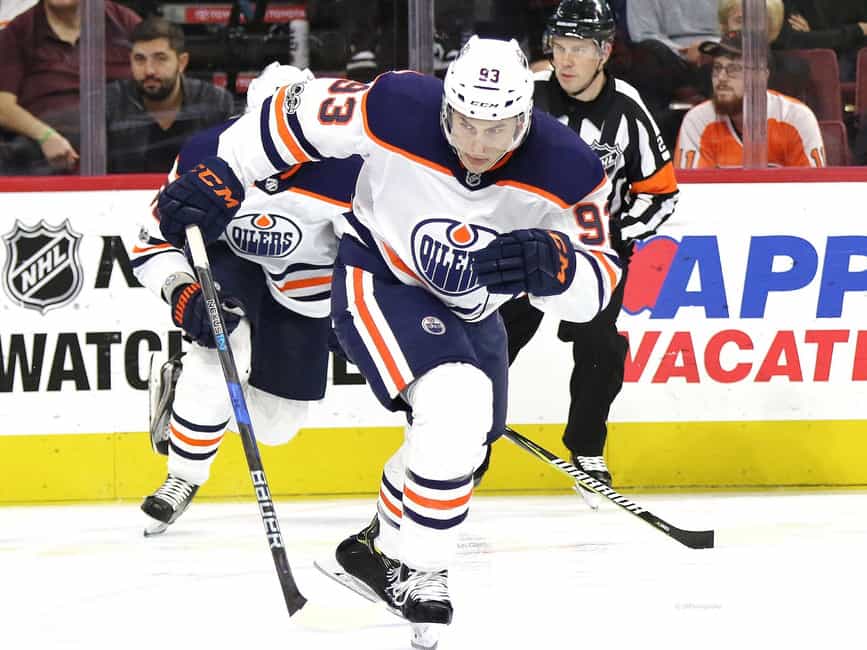 After posting a 52-point campaign in just 62-games during his rookie year, Nugent-Hopkins appeared to be on the verge of becoming one of the game's next young stars. With nearly half of those points coming via the man advantage and having lit the lamp 18 times, the sky appeared to be the limit for the former Red Deer Rebels standout. In all likelihood, we were talking about a point a game player with an extremely high ceiling.
Expectations for Nugent-Hopkins
Fast forward to the present day and things have not exactly gone according to script. Though injuries have certainly had a hand in keeping him from reaching his potential, Nugent-Hopkins hasn't come close to reaching said level. Don't get wrong, 313 points in 457 career games is nothing to turn one's nose up at but it falls well short of being that consistent 70 to 80-point producer on an annual basis. So what gives?
Related: Oilers 2018-19 Opening Night Roster Prediction
In his defence, Nugent-Hopkins and the since-departed duo of Jordan Eberle and Taylor Hall had little to no help during the early portions of their careers and it made life rather difficult on the talented trio. Add to that the club's need for the three-time 50-point man to develop into a two-way centre and becoming Connor McDavid's caddy in recent years, the slip in production should hardly come as a surprise.
"We gotta take what happened last year and get better from it."

– Yesterday, Tim and Sid spoke to Ryan Nugent-Hopkins about expectations, McDavid, and more.

Check out the full interview here: https://t.co/Nd4cAHTDek pic.twitter.com/D5HtykXPuo

— Tim and Sid (@timandsid) September 26, 2018
Funny thing is, after being limited by circumstance for a number of years, it is circumstance that has allowed Nugent-Hopkins the opportunity to potentially reach the lofty expectations from years past. Since shifting over to the wing and playing alongside McDavid on the team's top line, the 25-year old has been a completely different player. In fact, he looks like a better version of the guy we saw back in 2011-12.
RNH Is a Better Player
Be it getting the opportunity to play with No. 97 on a nightly basis, letting go of some of the responsibility that comes with playing down the middle of the rink or some combination of the two, Nugent-Hopkins looks reborn. For the first time in nearly three years, we caught a glimpse of the player who used to be a force in the offensive zone to closeout 2017-18 and it was long overdue.
From the moment the two-time 24-goal man started to see regular duty with McDavid, something was unlocked in Nugent-Hopkins. The duo not only formed instant chemistry on the ice but the level of trust they have with one another is apparent to anyone paying attention and it has been a joy to watch.  Add Ty Rattie into the equation, who has to think he won the "hockey" lottery, and we suddenly have a line clicking on all cylinders.
Related: Oilers Give Rattie a Golden Opportunity
The scary thing in all of this is as good as Nugent-Hopkins has been and as well as Rattie has fit in, McDavid has elevated his game to new heights since being teamed up with RNH. Could it be a coincidence? Sure but it seems rather unlikely. Every great player needs a running mate on their line and in a perfect world, it would be someone who can process the game at a similar level and also has a solid all-around game.
The McDavid Effect
Nugent-Hopkins checks both of those boxes. With that being case, it only seems natural to think he could be headed for the best season of his career. Considering he will be skating alongside the most prolific scorer in the game today, is it really that farfetched to believe an 80-point season as a possibility? In my mind, it certainly is not and it may even be on the conservative side of the equation.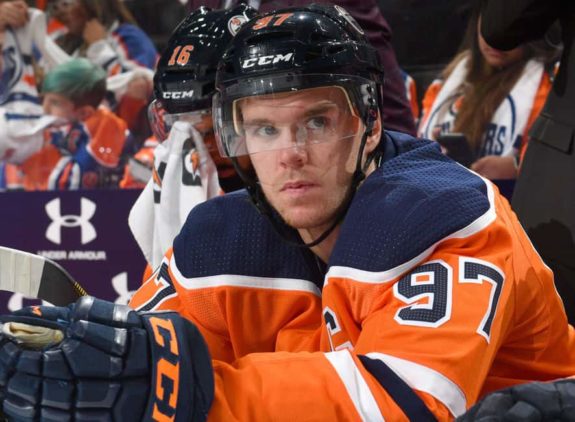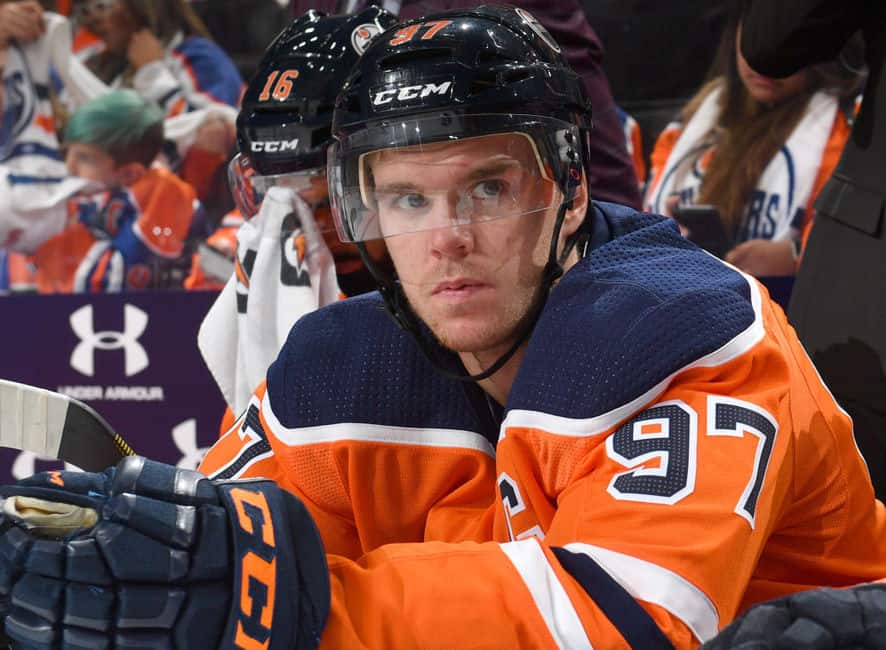 From a club perspective, the Edmonton Oilers have a ton of work ahead of them in 2018-19 and are by no means guaranteed to return to the playoffs come next April. In order for them to have any shot of reaching that goal, they are going to need players other than Connor McDavid to carry the load and Ryan Nugent-Hopkins appears poised to do exactly that over the coming months.
Rob Soria is the Author of Connor McDavid: Hockey's Next Great One. He has chronicled the Orange and Blue since creating his Oil Drop blog in 2011 and has also had his writings featured over at HometownHockey.ca and Vavel USA, where he has covered the NHL, MLB and ATP Tour. Rob was born, raised and still resides in Edmonton, Alberta and can be reached via twitter @Oil_Drop.