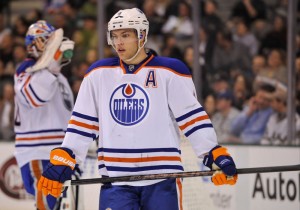 Since their last Stanley Cup championship in 1990, the Edmonton Oilers have made the playoffs nine times out of 22 seasons, including one trip to the Finals in 2006.
Since joining the NHL in 1979, the Oilers have won five Stanley Cups, have had 12 Hall of Famers in their organization, seven scoring titles, nine Hart trophies, and six Lester B. Pearson awards. Talk about an embarrassment of riches. Wayne Gretzky, one of the best players in history, had his best seasons in an Oilers uniform, as did fellow Hall of Famers Mark Messier and Jari Kurri. Yes Oilers fans have been spoiled over the years, being able to watch the last real dynasty in the NHL night after night, and enjoying numerous accolades.
In the years following Gretzky's departure, star players slowly and consistently left the team. Save for 2006, the Oilers haven't advanced out of the first round of the playoffs since the 1997-98 season. Not good enough, most fans would say. Their current postseason drought stands to extend to eight years if they miss again this season (which is highly likely). What has happened to this once glorious franchise?
Too High a Precedent
There is a divide in sports when it comes to measuring success. Some teams are just happy to be there, while others aren't satisfied unless they are the last team standing in June. For a team such as the Florida Panthers for example, or the Columbus Blue Jackets, who have never tasted victory, fans just want to see their team in the playoffs. They want to see a winner. They're tired of perennial last place finishes. One might argue their expectations are too low. After all, a Stanley Cup is the only thing that matters.
But when your team is a consistent bottom feeder, any kind of playoff berth is exciting. Obviously there is disappointment if the team falls short, but playoffs always equal excitement, whether it's the first round or the last round.
The Edmonton Oilers aren't used to being bad. Their history suggest quite the opposite. But alas they are bad, and have been for quite a while. And they are considered much more of a failure than some other teams. Why is that? Because the Oilers dynasties of the 80's have set a precedent. Once you taste winning, you don't want anything else. Once you've celebrated that championship, you want more.
Fans of the Vancouver Canucks, or Buffalo Sabres or Washington Capitals might say, be grateful, at least you've been able to watch your team win. That means nothing to long-time Oilers fans. The past is long gone. They want to see another dynasty emerge.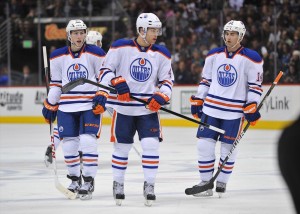 Things Appeared Promising
Only one team can win every year. There will be down seasons, difficult playoff exits, and rebuilds. Such is the life of an NHL franchise (unless you're the Detroit Red Wings). In general, fans understand this. Some teams haven't had a first overall pick in years, or ever! Those fans temper their expectations. But what happens when you choose first for three years in a row? Well you're expected to do something with it. But as we've seen countless times in the past, first overall picks don't guarantee championships. But you can't blame an Oilers fan who is disappointed with the state of their team, toiling in futility will boasting so much supposed talent.
This was going to their year. Or was that last year? Definitely next year.
It doesn't work that way. Perhaps Edmonton has built a culture of success and measure everything against what used to be rather than looking at what is. Wayne Gretzky isn't walking into that dressing room. Taylor Hall isn't Mark Messier. It's hard to enjoy a team when all they do is lose. Is there something wrong with the current culture of the organization? Fans would argue yes. They would love to see the team clean house in regards to management and start again.
That might work. It might not. The Oilers will eventually make the playoffs. The law of averages suggests that. It probably won't be this year. It may not even be next year. But this team will find success. They have a lot of good pieces. There are holes to fill, and there is a need for some kind of culture shift. Taking old pictures off the wall won't make a difference. The past doesn't mean anything right now whether those old banners are there or not.
This is the 2013 edition of the Oilers. They have to build their own identity. These aren't Gretzky's Oilers. Some day they will be something. Teams like the Flames, Sabres, Islanders and more have had to rebuild their rebuild. It could be worse. It's not about accepting failure. But hockey isn't one continuous high. The Oilers are in a low. They won't be forever.
Marcy, a former hockey player, is a hockey correspondent on CTV News and TSN radio. She began her career as a Sports Journalist in 2009 and has been part of The Hockey Writers since 2010, where she is currently a senior writer and editor.