With the fantasy hockey season well under way and the temperature outside getting colder, the cream of the crop of fantasy play will begin to unfold in the next couple of months. Not only will certain players go through their respective hot and cold streaks, but injuries and inconsistencies will undoubtedly force fantasy managers to make some crucial decisions for the very near future.
For the meantime, there are a number of lesser-owned options that can help managers out for either short or long-term spans. While some of the options mentioned below might not pan out for fantasy managers, it certainly is worth to take a look at players that are streaking and owned in less than one-fifth of Yahoo! leagues.
[Fantasy Players: Take a look at our free to enter Single Day Draft]
Pleasant Performances
Mats Zuccarello (New York Rangers – LW)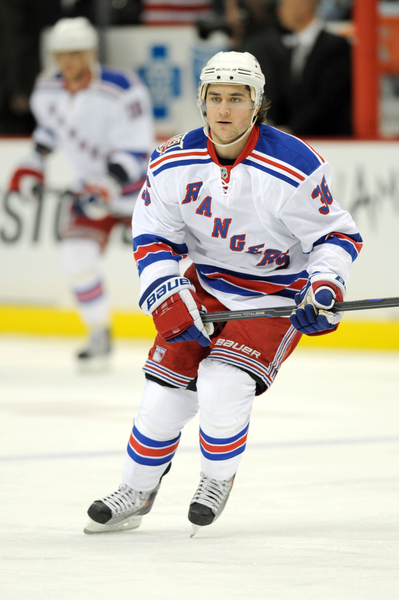 Mats Zuccarello stormed into the month of December by scoring goals in three straight contests. Not only was Zuccarello able to light the lamp for three straight games, he registered two consecutive multi-point nights (1 Goal, 1 Assist on Dec. 5th & 7th) as well.
So far this season, Zuccarello has registered 20 points (6 Goals, 14 Assists) in 30 games played and is responding well to the added responsibility that has been bestowed upon him by head coach Alain Vigneault. Zuccarello is currently receiving time on the Rangers' second line alongside the resurgent Brad Richards and Ryan Callahan. At 16% owned, Zuccarello should be an option that is considered for pick-up in most formats – especially for those in deeper leagues.
Sean Couturier (Philadelphia Flyers – C)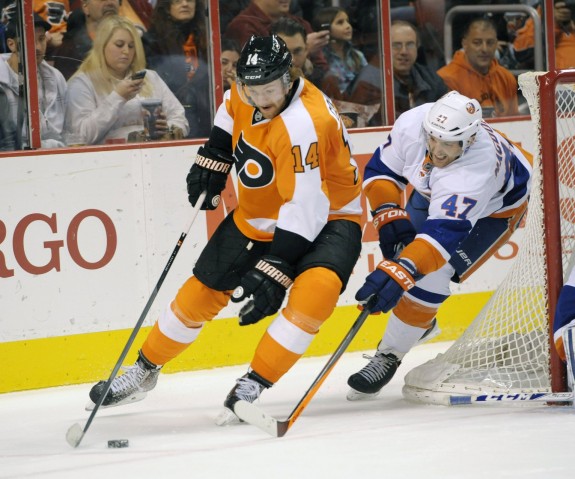 While Sean Couturier scored four out of his five December points in one contest, he came into the month already on a hot streak. Couturier ended November by scoring six points (3 Goals, 3 Assists) in seven games, and that confidence was undoubtedly carried over and built upon when the centerman registered a four point (2 Goals, 2 Assists) against the Detroit Red Wings on December 4th.
As a result of his play, Couturier has been given more ice-time, and he is definitely making the most of it at this point in time. Even though Couturier is only 13% owned and averaging more than 19 minutes of ice-time, fantasy managers might want to give the forward a few more games before adding him to their lineups. The prospect of adding Couturier might be too appealing to dismiss for those in deeper leagues, but those in shallower formats should keep the center on a very close watch-list for now.
Valeri Nichushkin (Dallas Stars – RW)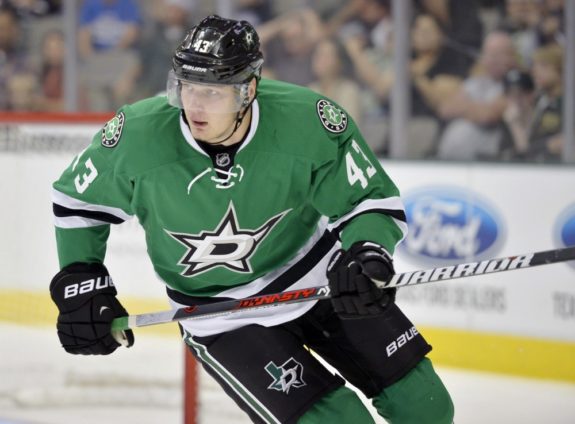 It didn't take Valeri Nichushkin very long to eclipse his November point totals (2 Goals, 4 Assists) in only four December contests. Nichushkin might have been kept off of the score-sheet on December 1st, but since then the forward has amassed seven points (2 Goals, 5 Assists) in three games played.
Not only has Nichushkin been receiving the nod of approval from head coach Lindy Ruff, fantasy managers have also responded as the forward's ownership rate spiked 3% in one day after his four point effort (1 Goal, 3 Assists) against the Flyers. Seeing as how Nichushkin is now 10% owned in Yahoo! leagues, fantasy managers might not have a better opportunity to add the right winger in their respective leagues. Although Nichushkin might experience some hot and cold streaks as a rookie forward in the NHL, fantasy managers shouldn't hesitate to add him if their roster permits such a move.
Mike Santorelli (Vancouver Canucks – C)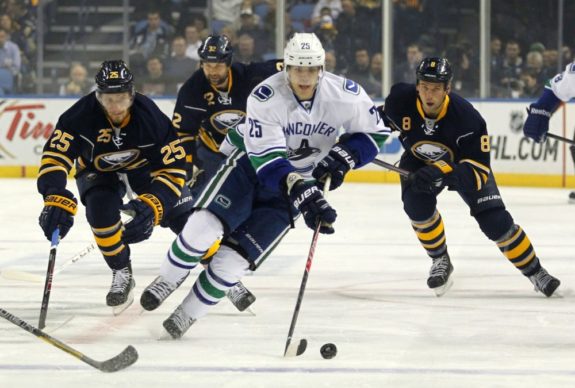 Fantasy managers might not immediately think of Mike Santorelli when trying to make a pick-up, but the centerman has been playing very well as of late. In his last four games for the Canucks, Santorelli has tallied four points (2 Goals, 2 Assists) and has been seeing added ice-time as well.
Santorelli is only 9% owned at the moment and his point accumulation hasn't been significant enough for fantasy managers to add him in droves. Fantasy managers should keep Santorelli on the watch-list for now as he will likely be given ample ice-time and opportunity to perform in Vancouver's top-six forward lineup.
Tomas Tatar (Detroit Red Wings – C/LW)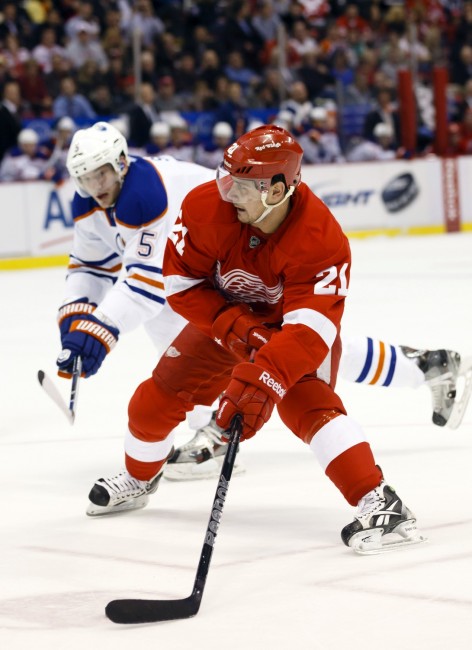 Tomas Tatar has been receiving at least 15 minutes of ice-time over his last three games and the youngster has responded. Tatar has amassed five points (3 Goals, 2 Assists) in four December games, which means that his 6% ownership rate might see an uptick over the next couple of games.
Whether or not Tatar can maintain his recent point-scoring pace is yet to be seen, but the forward has definitely earned some notice as of late. Fantasy managers in shallower leagues might want to keep Tatar on a close watch-list, but those in deeper leagues might want to add him to their rosters – especially since he qualifies as a dual-position (C/LW) forward.