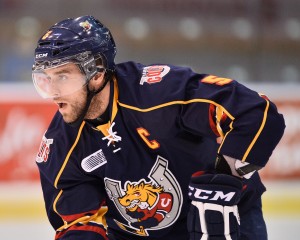 It's always the conundrum of a sports fan. When your team is so bad that there's no shot at the postseason, visions of high draft picks dance in your head. But there's really nothing like the excitement of watching your team win games. Nobody likes to support a losing product, even if there's a possibility of help on the horizon. For Oilers fans, this is an all too familiar feeling. They're tired of losing. But this season is lost, and every game Edmonton wins lessens the chance that they'll have the first overall pick.
The Draft is Top Heavy
Scouts don't predict this is a particularly deep draft, but there is a lot of talent to be had in the first round. In January, central scouting put forward Samuel Bennett in the number one slot, followed by Leon Draisaitl and defenceman Aaron Ekblad. Now Ekblad has been more the household name over the past couple of years, but he isn't the consensus number one by any means. For the Oilers, however, the thought of possibly nabbing a stud blueliner to play with Darnell Nurse in the future is certainly tantalizing.
Both Bennett and Draisaitl are both centreman, and around the same height (just over six feet). General Managers will always say they want to take the best player available and not draft for a particular position, but in this case, the Oilers would be well served to go with Ekblad. If they have the opportunity of course.
Tank Nation?
Professional athletes have a lot of pride, especially in the sport of hockey. Mailing it in is usually not an option, though human nature does sometimes take over when the season is officially dead and buried. But don't start using the t-word in the case of the Oilers, because lately they've been winning games. They've only lost two games in regulation so far this month, though still currently sit in 29th place overall.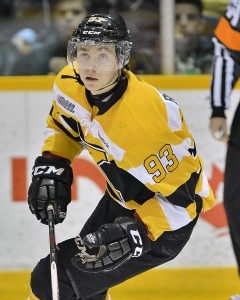 The odds that they climb any higher aren't particularly great, but they have been playing well as of late. Which brings back the question: is it better for them to win some games now to give them something to build on for next season, or forget it and go for the pick. Players won't lose on purpose, though teams are often given such thin rosters that no matter what the players do, they still can't win (the Buffalo Sabres for example).
If the standings don't change, there's a good shot the Oilers will have the second overall pick, and a chance to take Ekblad. No one wants to lose every game. But this season is done, and despite how miserable it might seem, fans can once again take solace in a high draft pick. Granted, it's not much consolation for the most competitive of fans, and it's certainly no fun for the guys in the locker room, but compromising the team's draft position isn't good for anyone. Especially not this franchise.