"You're only as strong as your weakest link," may be one of the more overused clichés in sports, but it still rings true. Especially in hockey. Especially in the postseason. That's why the current version of the Edmonton Oilers is the best equipped of the Connor McDavid era to make a run at the Stanley Cup.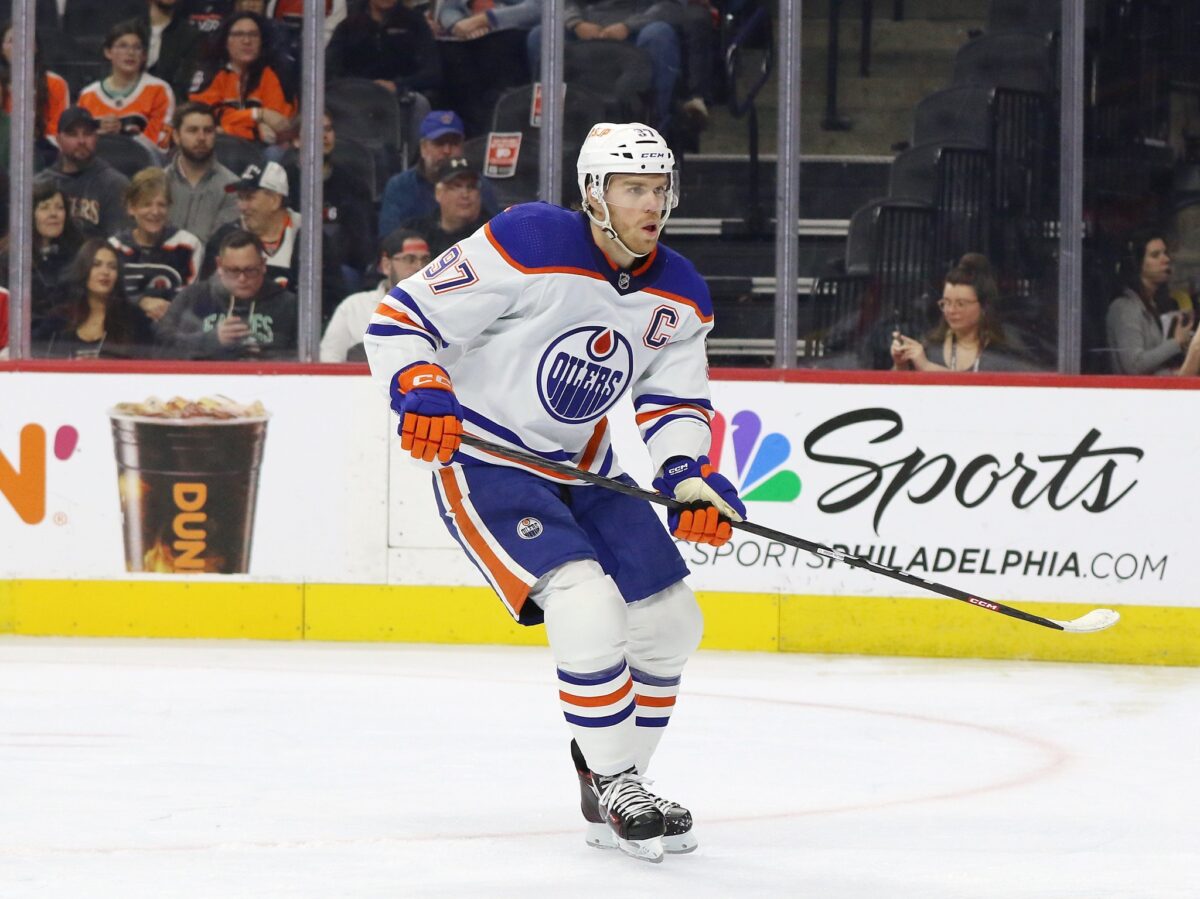 With a 15-2-1 record since the start of March, the Oilers are the hottest team in the NHL, and just keep getting hotter: Edmonton is currently on a six-game win streak and has points in 12 straight contests. Edmonton's surge, however, is not as much to do with the lead players as it is the supporting cast, who collectively have increased their output while their star teammates continue producing at an elite level. 

Over these last 18 games, the Oilers' Big Four of Leon Draisaitl, Zack Hyman, Connor McDavid and Ryan Nugent-Hopkins have, among them, averaged 2.33 goals per contest. That's exactly what the foursome combined to average in the first 61 games of the season. But the rest of the Oilers have gone from combining to contribute an average of 1.48 goals over the first 61 games to an average of 2.11 goals per game since March began, an increase of nearly 43 percent. 
Oilers Getting Goals Across Their Lineup 
Many suspects are guilty of stepping up. During this 15-2-1 run, Evander Kane and Darnell Nurse each have six goals, Kailer Yamamoto has five, Nick Bjugstad has four, while Evan Bouchard, Mattias Janmark and Mattias Ekholm all have three apiece. In the cases of Bouchard, Nurse and Yamamoto, each has scored as many goals since March 1 as they did before. All told, 10 Oilers outside of the Big Four have scored multiple times in the last 18 games.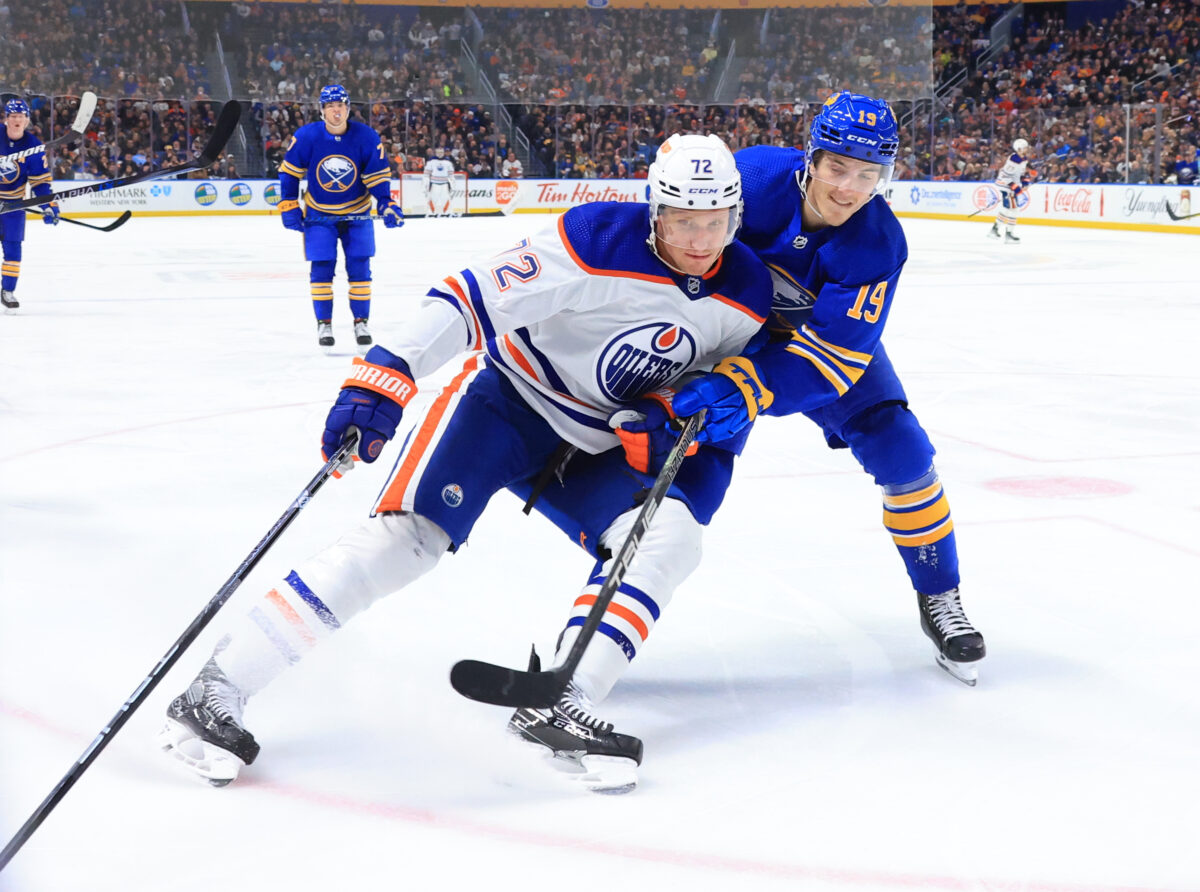 This rise in secondary scoring is even more pronounced over a longer period. In the first half of Edmonton's 82-game schedule, Oilers not named Draisaitl, Hyman, McDavid or Nugent-Hopkins scored just 50 times in 41 games, an average of 1.22. Over that span, the Big Four combined for 94 goals, accounting for more than 65 percent of Edmonton's total scoring, a rate that doesn't foreshadow success.   
No wonder then that Edmonton was barely above .500, at 21-18-3, when the Oilers woke up on Jan. 10, the morning after starting the second half of their schedule with a 6-3 road loss to the Los Angeles Kings. Since then, the Oilers have gone 26-5-6, for a league-best .784 point-percentage over that span. 
Oilers Are the Hottest They've Been in Years 
This is the best hockey the Oilers have played for a sustained stretch since drafting McDavid first overall in 2015. In fact, the last time Edmonton won at least 26 times in a 37-game span was during the 1986-87 season, which preceded the Oilers capturing their third Stanley Cup championship in 1987 when Jari Kurri, Glenn Anderson, and Mark Messier were the team's top three playoff goal scorers. 
All of Edmonton's best playoff runs have been bolstered at some point or another by contributions from far down the lineup, from the "Kid Line" in 1990 to Fernando Pisani in 2006 (from 'Oilers' Dynasty Ends: Kid line sparked Stanley Cup run', Edmonton Journal, 5/22/15). It's simply impossible to win one series after another after another over several weeks by relying on only a few players, no matter how elite they may be. 
Related: Oilers: Pisani's Epic 2006 Playoff Performance 
The Oilers had a pretty good season in 2019-20. They had an even better one in 2020-21. But both were top-heavy teams that crashed out of the playoffs in spectacular fashion, having their postseasons end after just four games. 
Things started to change last year, when the Oilers advanced to the Western Conference Final, thanks in no small part to the additions of Kane and Hyman who, in their first postseason with the Oilers, scored 13 and 11 goals, respectively. 
Now with the recent trade acquisitions of Bjugstad and Ekholm, the Oilers boast their deepest lineup in a very long time, one capable of Edmonton's longest playoff run in a very long time. Namely, the first Stanley Cup Final appearance since Pisani's out-of-body experience 17 years ago, and the first championship victory since the Kid Line helped Anderson, Kurri and Messier get a fifth ring. 
---