Travis Hamonic's future with the New York Islanders remains in doubt after the team was eliminated from the Stanley Cup playoffs on Sunday.
It wasn't long ago Hamonic requested a trade to a Western Canadian team — preferably the Winnipeg Jets — for personal reasons.
Following the Isles' Game 6 loss to the Tampa Bay Lightning, Isles head coach Jack Capuano told ESPN.com's Joe McDonald he doesn't "know what the situation is with Travis."
From ESPN.com:
"That'll be a situation for (GM) Garth (Snow), who has a great relationship with our players and Travis. They'll talk about that moving forward, but I don't necessarily think that right now we're thinking that Travis is not going to be with us next year.
There may be some wishful thinking on Capuano's part, but what that really means is there's still a possibility Hamonic could swap one Blue and Orange jersey for another.
The door remains wide open for a handful of teams — including the Edmonton Oilers — to land Hamonic in an off-season deal.
Edmonton seemed to be at the bottom of likely trading partners for the Islanders, who are looking for a top-four defenceman in return. The Oilers would most likely have to part with either Oscar Klefbom or Darnell Nurse to land Hamonic.
Doesn't make much sense considering the Oilers are trying to build their blue-line, not dismantle it by trading away highly regarded prospects.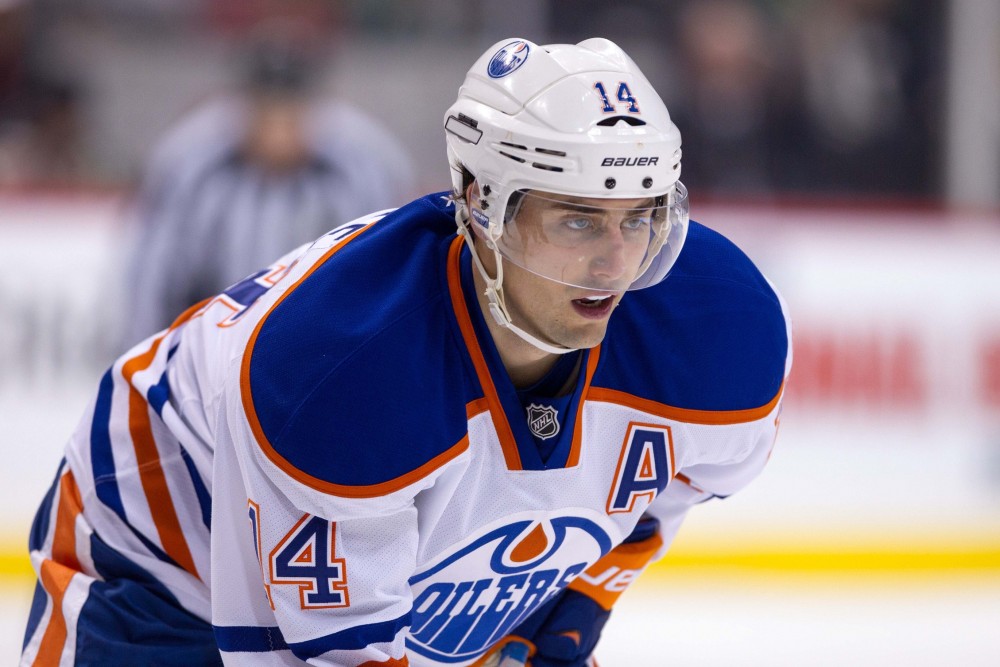 Forward Thinking
However, the landscape may have changed since Hamonic's initial trade request. Perhaps the Isles would be willing to deal the 25-year-old for a top-six forward — something the Oilers have plenty of.
Take your pick: Jordan Eberle? Ryan Nugent-Hopkins? Nail Yakupov?
If the Islanders do in fact decide to trade Hamonic for an elite forward, the Oilers automatically become frontrunners.
Hamonic is in the third year of a seven-year deal worth $27 million. He's due to make $4.875 million over the next four years.
Isles GM Garth Snow has been patient throughout the entire situation, vowing not deal Hamonic until the right deal presents itself.
What might hurt Snow during negotiations is the fact Hamonic's numbers were down considerably from one year ago when the six-foot-two defenceman had a career-high 33 points in 71 games. While Hamonic matched the five goals he scored last season, his assist total was down from 28 to 16.
He boasted a plus-15 rating in 2014-15, but finished this year at minus-5.
There's probably not much to be too concerned about as it's almost certain the trade request weighed on the mind of Hamonic all season long.
Expect the Hamonic trade rumours to heat up over the course of the next few weeks and don't be surprised if Oilers general manager Peter Chiarelli is in the thick of all the discussions.