Facing Off is a weekly column debating five of hockey's hottest topics each and every Monday. From current events like trades and hat tricks, to bigger-picture stuff like scandals and expansion — you name it, we're debating it. Albeit, not always with a serious tone. We're keeping this column light, so keep that in mind when reading, and feel free to join in on the fun by leaving a comment.

The Tampa Bay Lightning are the first team through to the third round, knocking off the New York Islanders in five games just as they did the Detroit Red Wings before them.
Ben Bishop's shutout in Sunday's clincher — his fifth career postseason blanking and fourth in a series-deciding game — suggests he should go to the front of the Conn Smythe line. Either him or Victor Hedman, who scored twice to eliminate the Islanders and has been a force at both ends the entire playoffs.
Clearly, this is a team that can win without Steven Stamkos — now and maybe in the future? — but Tampa's biggest challenge is still to come against either Pittsburgh or Washington in the Eastern Conference final.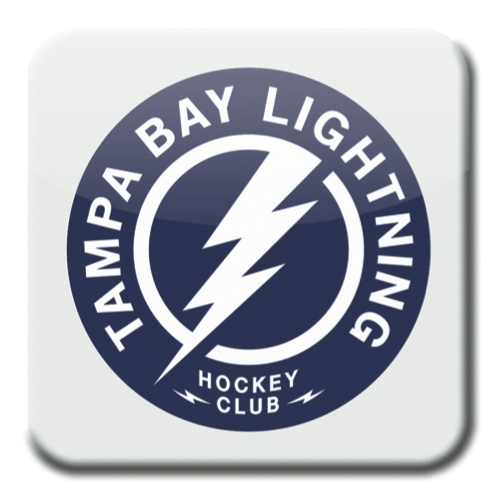 It's been a pretty "easy" road to this point, with the Lightning making short work of the Atlantic Division bracket. Yet, for some reason — perhaps the 'no Stamkos' factor — I've bet against Tampa in both rounds, which just goes to show how much I know. For those keeping score, that drops my playoff predictions record to 2-for-9. The Lightning, on the other hand, are sporting an 8-2 record.
I should probably be on Tampa's bandwagon by now but, chances are, I'll be picking the Penguins or Capitals to come out of the East. That will be the popular pick, but we shouldn't be surprised if the Lightning find a way to prevail again. Who knows, we might even get a Stamkos sighting in the next round, which could put Tampa over the top.
The conference finals are going to be entertaining regardless of how the matchups shake out over the next few days. With so much uncertainty in the three other series that are still ongoing, we'll be debating plenty of non-playoff topics this week.
I'm joined by Andrew Forbes, a Facing Off regular who doubles as THW's fantasy editor and Toronto Maple Leafs beat writer. Andrew's actually pulling triple duty right now, doing a bang-up job of covering the London Knights' run through the OHL playoffs. If you're a junior hockey fan, be sure to check out his work here and give him a follow on Twitter (@AndrewGForbes).
What an exciting time to be associated with the Leafs. Are you ready to declare Auston Matthews the saviour? Assuming Toronto keeps the pick, is he the obvious choice? Any chance the pick gets traded — put a percentage on that possibility — maybe for my proposed offer from Arizona?
FORBES: Had Arizona found a way into the top-three picks with the draft lottery, I'd say it was 75-25 that the Leafs would've moved the pick to the Coyotes and still had a chance at either Patrik Laine or Jesse Puljujarvi. That being said, the Coyotes aren't even in the top five, and given that they sit in seventh, I don't see the Leafs making that trade. In fact, I don't see the Leafs moving that first overall pick at all. This is what they saw coming with the rebuild, why change your path now? Is Matthews the saviour? Or can Laine be a saviour? My guess is they still go with Matthews. The fact is, the Leafs haven't had a top centre since Mats Sundin and they need it — even if Laine pans out and becomes the Finnish Flash 2.0.
Is Matthews a lock to be drafted by the Maple Leafs? The TSN Hockey panel with more: https://t.co/kMD6NSnxJH pic.twitter.com/Uay18Ls0UI

— TSN (@TSN_Sports) May 2, 2016
Patrik Laine wowed yesterday, but unless he magically becomes a center, he's still going second in the draft.

— Matt Larkin (@THNMattLarkin) May 7, 2016
FISHER: The Leafs probably can't go wrong with Matthews or Laine — both are presently lighting it up against men at the world championship tournament in Russia — but I agree with Andrew that, if Brendan Shanahan, Lou Lamoriello, Mark Hunter and Mike Babcock believe all things are equal between the two, then the Leafs will go with the centre to fill a positional need. That makes sense for Toronto, but Laine is sure looking special in his own right and Winnipeg could be getting one heck of a consolation prize.
This goal from Patrik Laine was something else for @leijonat. Celebrate the win over Belarus with a retweet. pic.twitter.com/pnPnr4no2s

— IIHF (@IIHFHockey) May 6, 2016
Patrik Laine does it again, scoring in back-to-back games like this one-timer in @leijonat's victory. #IIHFWorlds pic.twitter.com/gQ4aK4vFic

— IIHF (@IIHFHockey) May 8, 2016
Laine is fresh off leading his club team to a Finnish league championship — earning MVP honours for his efforts — but Matthews hasn't shown any signs of rust at the worlds, considering his season ended prematurely with a first-round exit in the Swiss league playoffs.
https://twitter.com/myregularface/status/729017125390585856
It would be very tough for a rebuilding team like Toronto to pass on either of those talents, but I still feel my Arizona offer would be awfully tempting. I had the Coyotes dangling Dylan Strome — last year's third overall pick, just ahead of Toronto's Mitch Marner — along with Christian Dvorak, who is Marner's current linemate with those aforementioned London Knights, plus the seventh overall selection, which I suggested the Leafs could use on another Knight in Finnish blue-liner Olli Juolevi. So Strome, Dvorak and Juolevi or whoever the Leafs fancy at seventh for first overall, which Arizona would undoubtedly use on the homegrown Matthews. Would you do it? I'd say there's a 50-50 chance the Leafs would accept that exact offer, but that's just me.
Sticking with Toronto and percentages, what are the chances the following players are with the Leafs when the puck drops on next season — Matthews, Stamkos, P.K. Subban, Jimmy Vesey and either Frederik Andersen or John Gibson? Any chance they could accomplish all that without trading the top pick, William Nylander, Marner and Morgan Rielly?
FORBES: When it comes to Matthews, I say it'll be about 90 per cent. It's simple, they need a centre. Stamkos, I think we're looking more around 35-40 per cent. With Subban, Vesey and Andersen, I think it's more of a stretch at under 10 per cent. If I'm them, I don't move Nylander, Marner or Rielly. You've committed to the rebuild. It's time to focus on that and build from the draft out.
FISHER: Fair enough. Andrew is being a realist here and tempering his own expectations. He's bang-on with Matthews, but I'm much higher — or more optimistic — on the chances of the Leafs landing both Stamkos and Vesey. I'd be willing to go upwards of 60 per cent on Vesey, the prized college free agent whose father scouts for the Leafs and whose brother was drafted by them. It's sure sounding like Toronto or Boston for the Hobey Baker winner and we'll have to wait until Aug. 15 for that answer, but I'm leaning towards the Leafs.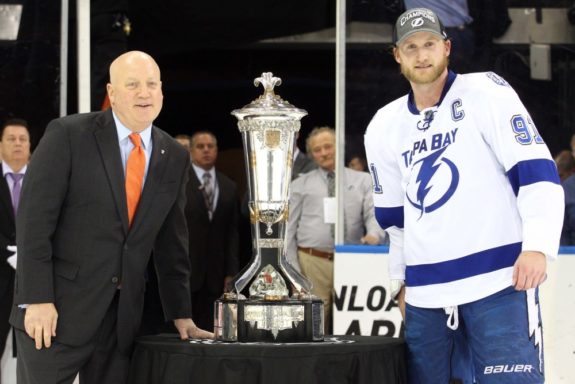 Stamkos is likely 50-50, in my opinion, torn between staying in Tampa or coming home to Toronto. Whether or not he returns to the Lightning lineup in these playoffs might impact his decision one way or the other, but I see it as a coin flip between those two teams. I don't think Stamkos will seriously consider any other landing spots if and when he becomes a free agent on July 1, but he's probably still flip-flopping between the Lightning and Leafs in his own head. Could Matthews, or that first overall pick, sway Stamkos towards Toronto? I believe so.
Subban at less than 10 per cent? I guess I can't go much higher on him since I'm merely playing a hunch by throwing his name into this conversation. Something tells me that Subban's not happy in Montreal, that he despises coach Michel Therrien and that he wants out — perhaps he's already demanded a trade behind the scenes? That's purely speculation on my part, but his name has been surfacing in rumours for months now and, like they say, where there's smoke . . .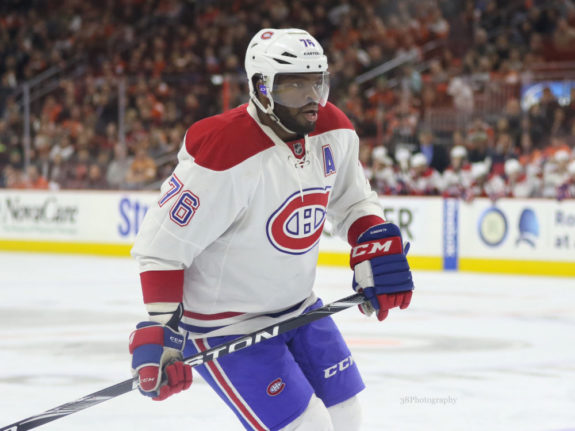 The Big Smoke would obviously be Subban's preferred destination, though he wouldn't have a say in the matter until his no-trade clause kicks in on July 1. Subban is from the Toronto area and proud of it — a full-blown supporter of both the Raptors and Blue Jays — plus he's best buddies with Stamkos, so they'd be stoked over that potential reunion. I don't know what it would take to pry Subban from the Habs, but if the Leafs can trade their captain and top defenceman to a regional rival like Ottawa — yes, Dion Phaneuf was still their No. 1 ahead of Rielly in the present tense — then there won't be anything stopping Toronto from trying to strike a deal with an Original Six rival like Montreal. If Lamoriello manages to pull that off, landing both Stamkos and Subban for next season and somehow makes it happen without parting with any of those four core pieces, then he'd have to be the next addition to Legends Row.
Just think — err, dream — the Leafs could ice a top-nine forward group of Stamkos between Vesey and James van Riemsdyk, a kid line of Nylander-Matthews-Marner, and a third unit with Leo Komarov and Nikita Soshnikov flanking either Nazem Kadri or Tyler Bozak assuming one of those centres is still around. The other would presumably be packaged with Jake Gardiner, plus draft picks and prospects, to bring in Subban and a new goaltender such as Andersen or Gibson or perhaps Tampa's Andrei Vasilevskiy. Maybe even Pittsburgh's Marc-Andre Fleury depending how the rest of the postseason plays out. I can't see Toronto starting next season with the tandem of Jonathan Bernier and Garret Sparks, so I'm anticipating a change in the crease — I'd ballpark that at 75 per cent.
If any team has the assets to make this kind of epic splash in the offseason, it's the Leafs. Consider that Toronto has 11 other picks in this year's draft and a plethora for next year too — the 2017 first-rounder would have to be in play — along with prospects like Kasperi Kapanen, Zach Hyman, Connor Brown, Jeremy Bracco and Dmytro Timashov up front, plus Connor Carrick, Travis Dermott, Andrew Nielsen and Stuart Percy on the back end. So long story short, yes I believe the Leafs could be capable of making these franchise-altering moves to fast-track their rebuild.
Now, with those potential additions in mind, what percentage would you put on the Leafs becoming a playoff team next season? If Leicester can win the Premier League, then anything is possible, right?
FORBES: Let's be honest, anything is possible. Do the Leafs make the playoffs next season? Likely not. But the Leafs, management and fans all should be proud and excited based on where this team is headed. Look at the Marlies over the past few seasons, they've been playoff bound on a regular basis and it's only a matter of time until the pieces are in place for them to make a solid push (the Leafs, I mean). If they don't squeak in for 2016-17 (which I think is unlikely that they do), look for them to be in there in 2017-18 and gearing up for a good solid playoff streak.
FISHER: Forgetting Subban here, because that does seem a bit farfetched, if the Leafs end up drafting Matthews (or Laine), signing Stamkos and acquiring a new netminder, then they could totally go from pretender to contender for next season. Granted, with ringers like that joining the fold, Toronto wouldn't be sneaking up on anyone like Leicester did, but the Leafs could become an overnight success. The stars could align for Toronto, especially with Babcock's coaching ability to boot. I'm no Leafs fan, but there's no denying their potential even if they simply stay the course. I wouldn't rule out a playoff berth in 2017 — put me down for 20 per cent with the roster as is, 50 per cent if bolstered by Stamkos and a better goalie — but a Presidents' Trophy or Stanley Cup is essentially as unrealistic as Leicester's improbable championship. We're talking one in a million on that front.
Speaking of Leicester in a roundabout way, is there any chance the NHL and AHL could develop a relegation system? It works for soccer around the world and even in hockey leagues overseas — Modo was just relegated in Sweden. So why couldn't it work here? Do you like the idea in theory? It would get rid of tanking and the draft lottery, so . . . your thoughts?
FORBES: I love the idea. The issue is getting it in place without the grey areas that exist with all of these other rule changes that have come down over the past year or so. It won't happen anytime soon and that's a guarantee, but it's definitely something that should be looked at. There goes the conversation of tanking. There goes the draft lottery, and there goes the conspiracy theorists (at least most of them).
Relegation: The NHL's Problem Solver https://t.co/w1E0dCvWJX #THW

— The Hockey Writers (@TheHockeyWriter) April 16, 2016
FISHER: I find the whole concept fascinating — albeit, foreign — and Andrew's recent piece on the potential of a relegation system really sold me. If you haven't read it, I highly recommend you do. However, we all know the NHL is a big business and this would obviously be a tough sell to the owners. I don't see them buying in anytime soon, but if there's a will, there's a way. It certainly deserves consideration in some form or another.
There is a talent gap between the NHL and AHL and I don't think the Marlies could beat the Leafs in a seven-game series, for example. Nor do I think Toronto's farm club would fare better than the parent club over an 82-game schedule. I don't think the Edmonton Oilers would lose too many games to the Grand Rapids Griffins or Ontario Reign either — probably not even to an AHL All-Star team — and the Oilers or Leafs would be overwhelming Calder Cup favourites if they were demoted for next season. So it would take some sort of restructuring from top to bottom and I don't have a master plan to share, but I do hope it's the way of the future. A tiered system within the NHL — and without involving the AHL — is more plausible and perhaps something we could see sooner than later.
The coaching vacancies are filling up fast. What do you think of the latest hires — Bruce Boudreau to Minnesota and Guy Boucher to Ottawa? Calgary, Anaheim and possibly Los Angeles still have openings, but who do you see as the best fits behind the bench for the Flames, Ducks and Kings? Who are the top-five coaching free agents as of today?
FORBES: It's funny, we had this all written and ready to go and just before we publish with me on the Boucher-to-Ottawa train, they go out and hire him. You can't make this stuff up. Regardless, I think Boudreau fits in nicely in Minny. He knows the division and he knows the conference. It could work out perfectly for a team that has no open window past the next few years (with nothing in the pipeline). The Boucher hiring is also something that I think works out nicely — that's why I called it going into this week. Boucher is great for young players and with the Ottawa Senators starting a pretty solid youth movement, Boucher definitely makes sense there.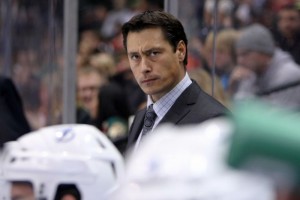 When it comes to the Ducks, it seems like former assistant Paul MacLean could be the go-to. If that is the case, it's likely they had this in their plans when they let Boudreau go. As for the Kings, it'll be a tough gig for the next coach in there. That's a close-knit room and Darryl Sutter seems to have lost the respect of some of those players. They're as team-based as any professional team can get and any coach that comes in will have to show their players just how much he can run the show.
As for Calgary, it'll be interesting to see if they even consider bringing Sutter back over. That's Burkie's Flames now and it might be a spot that goes to a guy like Marc Crawford – who's been overseas for the past while. Heck, maybe Burkie goes rogue and hires Randy Carlyle to head that young team – the second time for the second team. It would work out right?
UPDATE: Scratch Crawford off the list of candidates for Calgary and elsewhere. He has been hired by the Senators as an associated coach to work alongside Boucher in Ottawa.
FISHER: I like both those hires and, yes, I can vouch that Andrew went to bat for Boucher as Ottawa's best option. Boucher actually coached Mike Hoffman in junior and helped develop him into an NHL player, so there's some familiarity for him coming into that Senators' dressing room assuming Hoffman is re-signed. In saying that, I still think Boudreau topped the list of candidates for every team in the market for a new coach — aside from his former employer, Anaheim. For Sens owner Eugene Melnyk to hail Boucher as their first choice is a farce and I don't think anybody is falling for that claim. Reality is, Boudreau's salary demands weren't in Melnyk's budget and when he balked, Minnesota stepped up to get that deal done.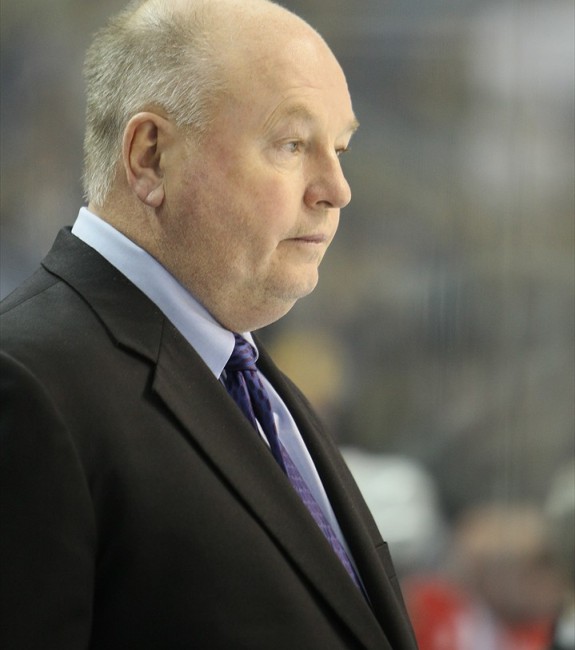 I had Boudreau to Ottawa based on his family ties to the city, and I'm also a bit surprised that he didn't wait out the Los Angeles situation. Sutter has received a contract offer but remains undecided about returning to the Kings, which could have opened the door for Boudreau to make that move without actually moving. The Kings are still a lot closer to contending than the Wild in my opinion, but Boudreau always gets the best out of his teams — in the regular season, anyway — so I'm half-expecting Minnesota to be back in the playoff picture next year. Boudreau jumped at that opportunity, which tells me Calgary might not have expressed as much interest and Los Angeles is still hopeful that Sutter sticks around.
Would the Flames want to bring Sutter back? I'm not sure that's the right fit even if he walks away from L.A. To me, Sutter is cut from the same cloth as Bob Hartley in a lot of ways and Calgary apparently wanted to go in a different direction. I could see the Flames going with a next-generation hire this time around. They have been impressed with Ryan Huska's work down on the farm the last couple years, so he could be a candidate for promotion. Dave Lowry, who was named the WHL's top coach for his work with the Victoria Royals and also headed up Canada's world-junior team this year, is another possibility. Lowry played for the Flames and a couple of his former teammates could be pulling for him with Craig Conroy in a management role and Martin Gelinas being retained as an assistant coach. Randy Carlyle is reportedly in the running for the Calgary gig too as a more experienced option.
Anaheim sounds pretty keen on Travis Green, who played for the Ducks and has been doing a fine job for Vancouver's farm team in recent years. Anaheim also plans to interview MacLean, who is already on the staff as an assistant coach, and the Ducks have Dallas Eakins as a potential call-up from their AHL affiliate too.
Of course, the list of candidates goes on and on. There are the recently fired guys like Hartley, Dave Cameron and Mike Yeo. Carlyle, MacLean and Ron Wilson boast impressive resumes, and John Stevens could be handed the Kings' reins if Sutter opts for a change of scenery or heads out to pasture.
Kevin Dineen, Todd Nelson, Mike Stothers, Dean Evason and Sheldon Keefe could warrant interviews as well. Andy Murray and Tony Granato are currently in charge of NCAA programs, but they might want another crack at the NHL. Kris Knoblauch, another top prospect from the junior ranks, has to be knocking on the door too.
From Jack Adams to fired, were you surprised by Hartley's canning in Calgary? Or the timing of it?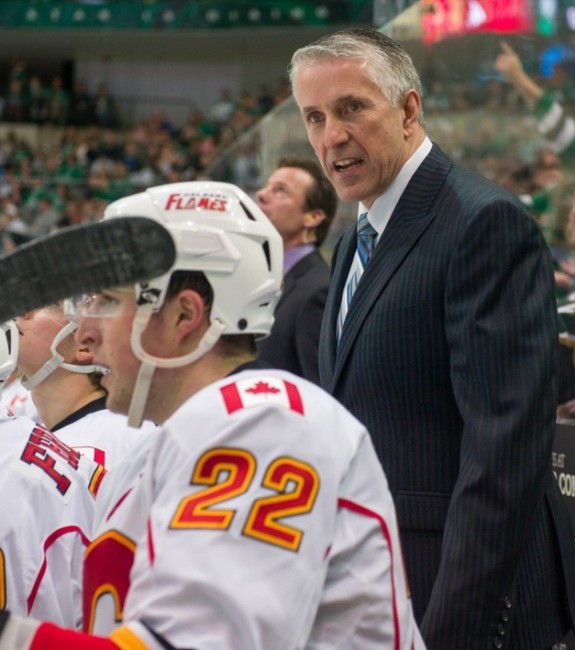 FORBES: I was shocked. Simply put, he was the scapegoat for a poorly played season. The Flames don't have the right pieces in place and that's part of the reason for their lack of success this past year. They overachieved two seasons ago and many thought that was the start of a new Calgary Flames movement. Hartley was doing a lot of the right things for the young players he was putting in the lineup and with the changes they made in the offseason — with Dougie Hamilton and Sam Bennett becoming major role players on that team — I find it crazy that he finds himself jobless.
FISHER: I'll beg to differ here. The timing was peculiar if Calgary never intended to pursue Boudreau, who was fired by Anaheim just a few days before. The Flames' season was long over when that decision came down but, at the end of the day, Hartley just wasn't their guy. He was hired by Jay Feaster and fell out of favour with the current regime headed up by Brian Burke and Brad Treliving. They want to put their guy in place now and they must have somebody in mind. We'll find out who that somebody is soon enough, but it wouldn't surprise me if it's Huska or Lowry. Or Crawford. Or Carlyle. Those guys should make the shortlist.
Hartley was well liked within the media, always accommodating and providing quality quotes. However, many within the analytics community felt Hartley's systems and tactics were failing to mesh with Calgary's roster makeup going forward. His detractors seemed certain that Hartley caught lightning in the bottle the previous season and that he was ultimately part of the problem, more so than the solution. Whatever the case, the search continues for Calgary.
BONUS TOPICS
How about those Knights? Do you see London as the Memorial Cup favourite?
FORBES: At this point, they have to be considered favourites. They swept Kitchener. They cleared out Erie with no issues at all and they're continuing that in the OHL final with Niagara. Add to that, Max Jones returns for Game 3 and will certainly be a hit machine, this team looks like they just can't be beat. We'll wait and see what Niagara can do at home, but if the first two in London are any indication, this could be another quick series and Tyler Parsons may very well have played himself into the conversation when it comes to draft-eligible goalies.
I'd be shocked if @GoLondonKnights and Brandon aren't the last two teams standing at the Memorial Cup. Go Knights!

— Pete Paczko (@ppaczko) May 8, 2016
FISHER: That is tough to argue. London is really rolling right now. Out west here, the Brandon Wheat Kings are also up 2-0 on the Seattle Thunderbirds in the WHL final. Both those games went to overtime and weren't blowouts like London is producing, but Brandon is in good shape to capture the Ed Chynoweth Cup after getting swept by Kelowna in last year's final. Seattle had won 25 of its last 27 games prior to those defeats and could get back into that series on home ice, but Brandon would be the WHL's best bet to give London a run for its money.
Nolan Patrick is really showing why he's ranked among the top prospects for the 2017 NHL draft, and the Wheat Kings have plenty of firepower up front, while Ivan Provorov and Kale Clague have been contributing from the back end. In saying that, I look at London's roster and tend to think the Knights are unstoppable this season. Lucky Andrew, he gets to be along for that ride!
There were a lot of young, budding stars in that 30-goal range this season — most of them for the first time. From a fantasy perspective, how would you rank Filip Forsberg (33), Tyler Toffoli (31), Brandon Saad (31), Johnny Gaudreau (30), Matt Duchene (30), Nikita Kucherov (30), Artemi Panarin (30), Alex Galchenyuk (30), Boone Jenner (30), Mark Scheifele (29) and Aleksander Barkov (28)? Do you see any or all of them taking another jump towards 40 or even 50 goals next season?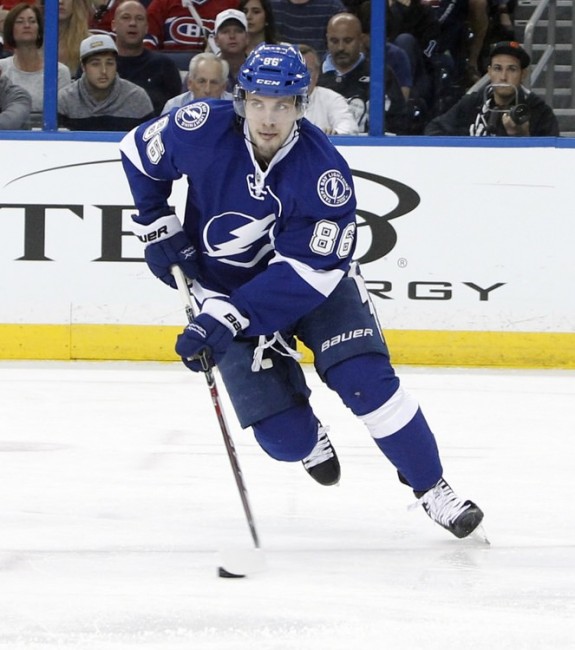 FORBES: Panarin and Kucherov are two guys that stand out to me when we're talking about the possibility of 40. Part of that is the team's they play for and the supporting cast they have around them. For Forsberg, Toffoli, Saad and the others, I think 35 is an attainable goal.
Look, the NHL wants some more scoring. The goalie pads are a major discussion point for the league right now. That's definitely going to create more offence and more statistical plateaus for these players. While I won't jump the gun and say 40 or 50 is attainable by all of these young players, I'm not saying that it isn't either. This is a league now based on the speed and youth of its players. At some point, we're going to see these guys grace the top of the scoring lists along with the always impressive Connor McDavid.
FISHER: It's kind of a mixed bag there because I feel Gaudreau and Barkov, especially, are better playmakers than goal-scorers. They could outpoint the others, but if we're strictly talking goals here, then I prefer Kucherov and Toffoli for that 40 range. I could see Scheifele taking another step too based on his strong finish to this season. The sky is the limit for Panarin — and obviously McDavid — while I tend to think Saad, Jenner and, to a lesser degree, Duchene are probably topping out in the 30-35 range. Forsberg and Galchenyuk still have more upside to them as well, but it'll be interesting to see whether they develop a pass- or shoot-first mentality in their prime. It is definitely a young guns' league nowadays and soon we'll be adding Matthews and Laine to this list.
---
Who won this round of Facing Off? Feel free to weigh-in with your opinions in the comments below. We will be checking in periodically to both defend and expand on our initial answers. If you want to see us face-off over a topic, we're open to suggestions as well.
Larry Fisher is a senior writer and head scout for The Hockey Writers, having been an at-large contributor for THW since August 2014. Fisher covers both the NHL and the WHL, specializing in prospects and NHL draft content, including his annual mock drafts that date back to 2012. Fisher has also been a beat writer for the WHL's Kelowna Rockets since 2008, formerly working as a sports reporter/editor for The Daily Courier in Kelowna, British Columbia, Canada from 2008-2019. Follow him on Twitter: @LarryFisher_KDC.