With tanking among the top hockey stories in recent years with the likes of Connor McDavid and Auston Matthews coming into the league, people have been discussing ways of breaking the trend. From making every team eligible in the lottery to getting rid of the lottery completely, it's been a discussion that has heated up with the numerous late-season tilts between the bottom four clubs — especially when it came to the McDavid sweepstakes.
The problem is that every solution has its holes. But unlike the lottery, they force teams to reconsider their game plan when it comes to finishing last. Now, let's remember that no team has ever come out and openly said they are tanking, and they never will. But whether they are purposely losing or not — and I truly find it hard to believe that a group of professional athletes will lose on purpose — something needs to be done to quiet this discussion.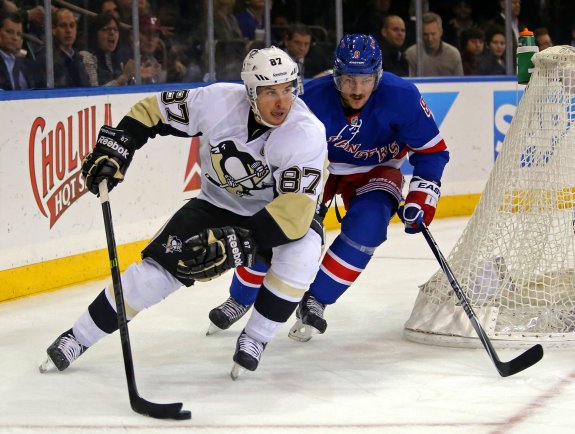 Adam's Solution, Anything But Gold
In 2012, at the Sloan Sports Analytics Conference, Adam Gold (a PhD candidate) presented his solution — outlined in a piece by Jonathan Willis for Sportsnet. Gold's idea looked to add value to games played by the lower echelon teams late in the season.
Essentially, Gold suggested that the draft order should be decided by how well teams perform following their mathematical elimination from the postseason. So, instead of tanking, teams would be forced to play hard, earning as many points as possible, following their elimination from playoff contention. Why, you ask?
"In a way, the season ends once teams can no longer win a championship, yet fans are still asked to pay a premium to go and see their favourite teams perform. In an attempt to inspire fans, to maintain interest, passion and optimism in their favourite teams while still giving the worst teams that need the most help the best picks to get the best players, I respectfully propose that draft order should be determined based on how teams perform after becoming mathematically eliminated from playoff contention."
— Adam Gold in the Willis article
The problem? Teams eliminated early are given a better opportunity to track down that number one pick. Teams that know they won't make a playoff push can still technically tank so that they are eliminated earlier and have the chance to earn more points towards that first overall pick. So does this really solve the issues at hand?
Adding NHL Relegation
Now here's another idea. In fact, this solution will affect more than just tanking. While it's a significant — even unrealistic change — it's one that would force teams and their management to put an incredible effort into the on-ice product.
The best thing about relegation system is no tanking. Wish we had it in NBA-NHL.

— Ivan Carter (@IvanCarter9) April 7, 2015
First, let's get past the shock factor. What if the NHL instituted relegation? I know, I know, it's a crazy idea, but hear me out.
Both tanking and expansion or relocation have been topics of discussion over the past year. Both remain major talking points for fans, media, club owners and league executives. So how does relegation solve these issues? How would relegation impact the NHL?
How NHL Relegation Would Work
It would be like taking a page out of the book of the World Junior Hockey Championships or soccer's English Premier League. First, the NHL would have to introduce a relegation league — a league of 10 teams fighting for three spots.
Here's how the relegation league would work.
The league would consist of a schedule where each club would play the nine other franchises eight times – a 72-game season.
From the 10 teams, the top three at the end of the season would be promoted to the NHL.
The bottom three teams in the NHL would fall to the relegation league. They would miss out on the NHL Draft and would only be able to trade within the relegation league.
The three teams entering the NHL would be placed at the top of the NHL draft in reverse order of standings (third in relegation league would draft first, second would draft second and so on).
Salaries would be signed as if they were NHL contracts. The players' annual salary would drop 20 percent in the relegation league. (Example: If the Toronto Maple Leafs were relegated, Jake Gardiner's 2018-19 salary would drop from $4.05-million to $3.24-million and his cap hit would drop at the same rate.)
No Expansion, No Saturation
Now, it wasn't long ago that the hockey world was hearing a lot about the saturation of talent in the National Hockey League. We had players who were one-dimensional that simply had no place in the game.
Now, the league has expanded to Las Vegas. Thirty teams became 31 and instead of refining the talent we pay to watch, we're adopting almost another 30 bodies. Relegation would change this. Instead of making the league bigger, you're forcing teams to find the talent that will keep them in the NHL or give them a chance to play in the NHL.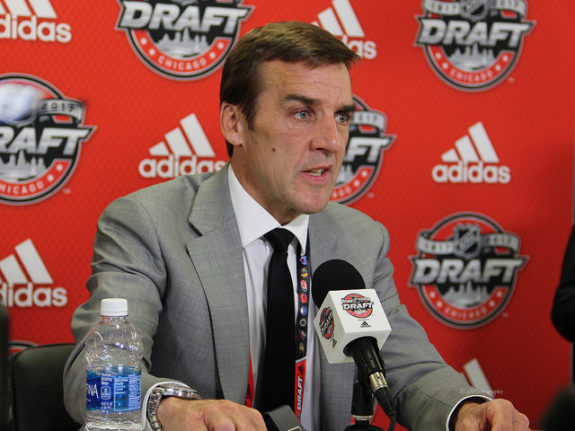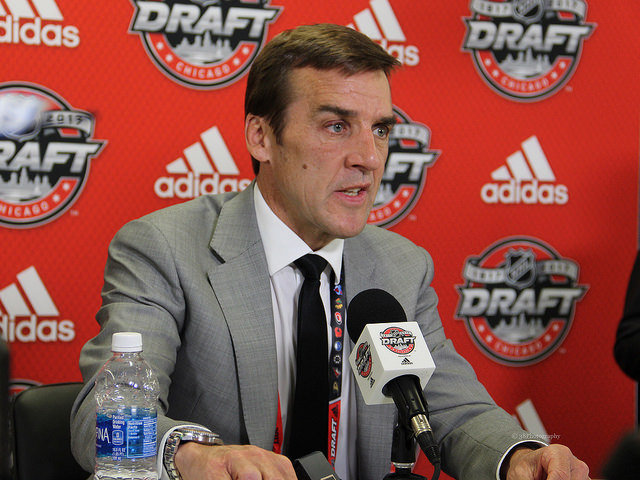 Where would these teams come from? Well, instead of expanding, why not look to these cities as possible hosts for starting the relegation league.
Possible host cities: Halifax, Hamilton, Hartford, Houston, Kitchener, Kansas City, Quebec City, Salt Lake City, Saskatoon and Seattle.
This not only opens the door for the NHL to reach a larger demographic, but it would, ideally, grow the interest level for the game in other cities that may not have as much invested in hockey.
Fear Creates a Better Product
Relegation would also impact the overall on-ice product. In some cities, fans have reason to question what ownership has invested in the team and the overall productivity of the franchise. Places like Arizona and Edmonton and even Toronto have had questions surrounding their ownership for years.
No, the Maple Leafs aren't in any financial trouble. But it's teams like these where individual ownership groups are the ones that care more about pleasing the fans. Look at Montreal — the Molson's constantly stay in tune with what they are putting on the ice.
Teams like Toronto sell out, for the most part, without question. The need for year after year of postseason action isn't needed because the ownership group knows that they can still sell one of hockey's hottest tickets.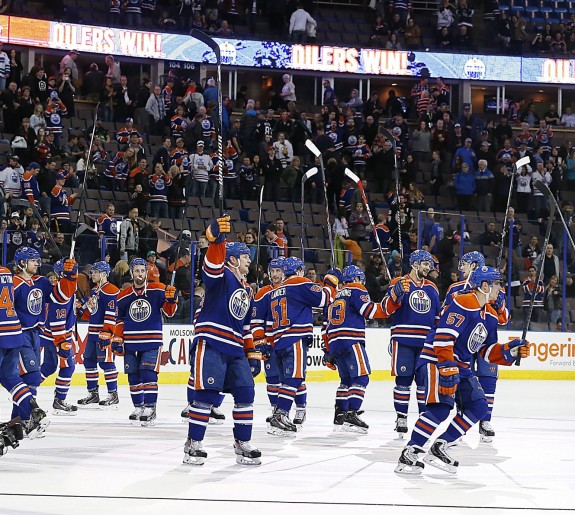 Relegation would force owners to take a second look at what they have. No longer could they just sit back and let the team just play because there would now be a threat of losing your spot in the NHL — losing a spot to fight for hockey's holy grail.
And there's no question that if a team like Edmonton were sent to the relegation league, that they would struggle to draw a similar crowd to the one they see at home games now. But it doesn't stop there. Relegation would also impact the draft — and tanking — one of hockey's most discussed topics back in 2014-15.
No Reward for Finishing Last
With relegation in the NHL, tanking would no longer have any merit. First of all, any team that tried to get to the bottom of the standings wouldn't find themselves in the NHL the following year.
But let's say for a second that a team tried to finish fourth last, narrowly missing the NHL's relegation cut off. How would that help them? Well, they would get the fourth highest pick in the NHL Entry Draft, but they still wouldn't be picking in the top three. Those spots would be given to the three clubs entering the NHL from the lower league.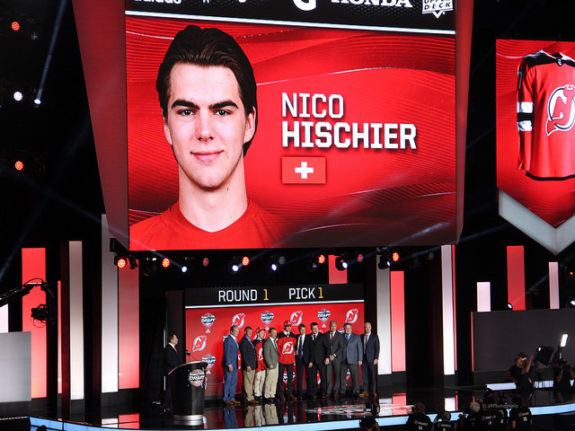 So why would any management staff want to attempt finishing that low? Would it be worth the risk?
I know, this plan is far from perfect. As I mentioned, every solution has holes that can be picked apart. But read this again. Take a second and think about how many "hockey issues" this touches on.
Yes, it would be a major change for the NHL and the cities included in the change, but it would solve far more than the problems it would create. It would force teams to remain competitive throughout the season. After all, we all enjoy watching the WJHC because at any point if a team has a bad tournament, they could be facing elimination from next year's tournament. Look at Finland – they went from winning the tournament to having to play in the relegation tournament because of a disappointing showing. Could you imagine if Finland missed out?
So what do you think? Is it time to consider the possibility of relegation in the NHL? Or are we set on expansion, saturation and the continued trends of settling for bad hockey and tanking in the game?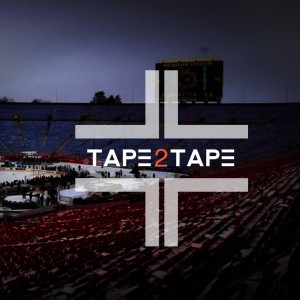 Have some thoughts about this week's column, let me know at @AndrewGForbes or @Tape2TapeTHW on Twitter.
Tape2Tape is a column looking at some of the biggest stories from around the world of hockey. Discussing different topics, it focuses on one major story each week. Agree or disagree, writer – Andrew Forbes – would love to hear what you have to say.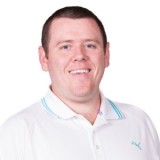 Andrew is in his 8th year reporting for The Hockey Writers covering the Toronto Maple Leafs. He began his broadcasting with CBC's Hockey Night in Canada team as well as being part of their coverage of the 2014 Winter Olympic Games in Sochi. He's the former play-by-play voice of the London Jr. Knights for Rogers TV and currently hosts the Sticks in the 6ix podcast. You can follow him on Twitter at @AndrewGForbes.