Facing Off is a weekly column debating five of hockey's hottest topics each and every Monday. From current events like trades and hat tricks, to bigger-picture stuff like scandals and expansion — you name it, we're debating it. Albeit, not always with a serious tone. We're keeping this column light, so keep that in mind when reading, and feel free to join in on the fun by leaving a comment.

Between the draft lottery, Bruce Boudreau's firing, and the start of the second round of playoffs, there was no shortage of talking points over the last week.
We'll get to all that, but first we must acknowledge the newest Twitter sensation — Tony X., who achieved overnight celebrity status after accidentally discovering the sport during Game 7 of the Chicago-St. Louis series. Talk about a good time to stumble upon the wrong game and stick it out.
White people been hiding hockey from us for years bruh. This shit lit

— Tony X (@soIoucity) April 26, 2016
WATCH: Twitter user @soIoucity goes viral for hockey live-tweets; gets surprise from @StLouisBlues, @HOFBlues16 https://t.co/mTazeDYaB1

— Good Morning America (@GMA) April 28, 2016
That thriller hooked him, his tweets went viral and the rest is history — the stuff of legend, really. Tony X. is a Blues fan, his team won, he's racked up more than 85K followers and he'll be in attendance for Tuesday's Game 3 against the Dallas Stars.
Welcome to Hockey Twitter & #stlblues fandom, @soIoucity! Want to check out Game 3 live? It's on us! #WeAllBleedBlue https://t.co/27o5fB69KE

— St. Louis Blues (@StLouisBlues) April 26, 2016
I'm there 🙌🙌🙌 should i bring a jacket? 😂 I'm so serious. It is a room full of ice https://t.co/yWHLuYpmdy

— Tony X (@soIoucity) April 26, 2016
Oh, and he even won the Buccigross Overtime Challenge on his first try by correctly predicting T.J. Oshie's hat-trick winner in the Washington-Pittsburgh opener. That series is "lit" as Tony would say, with Sidney Crosby and Alex Ovechkin going at it in the postseason for just the second time in their decade-long careers. Crosby's Penguins defeated Ovechkin's Capitals in seven games back in 2009, and I've predicted a repeat result for this year's rematch — Pittsburgh in seven.
Well, I had a little help from man's best friend — our three-pound yorkie, Myah — in making my second-round picks. She got to try her hand paw at Maggie the Monkey's luck after I went an embarrassing 2-for-8 in the first round and didn't even predict the correct number of games in either of those series. It was an epic failure and I feel shame. I got the Capitals and Stars right but was wrong on so many fronts that I felt Myah couldn't do any worse in the second round.
So by randomly concealing treats in a closed fist to determine the series winner and then forcing her to choose between toys for the number of games, Myah has picked (on my behalf) the Penguins in seven, Islanders in seven, Blues in six and Predators in six.
Without knowing those results, the wife-to-be took Capitals in six, Lightning in six, Stars in five and Sharks in five. Total opposites, so that should make for more fun times in the second round.
I'm joined this week by Félix Sicard, a regular Facing Off contributor and THW's beat writer for the Anaheim Ducks.
Sure, there are a couple games in the books already, but let's start with Félix's second-round predictions. Who you got . . . and why? How'd you do in the first round?
SICARD: For starters, my first round went decently . . . as long as you ignore my Pacific Division side of the bracket. I didn't see the Islanders advancing either, but in retrospect I probably should have. I called the Blues winning in seven games against Chicago, so I feel pretty great about that.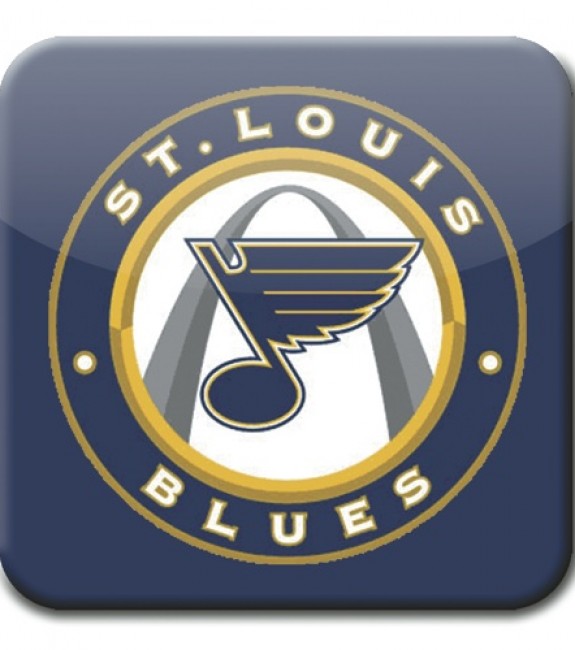 In the second round, I have St. Louis, San Jose, Tampa Bay and Pittsburgh as my winners. St. Louis's possession style mixed with Brian Elliott's brilliance seems like too tall of a task for Lindy Ruff and his men, and the San Jose Sharks seem on a mission to get to the Stanley Cup Final. They'll beat the Predators handily.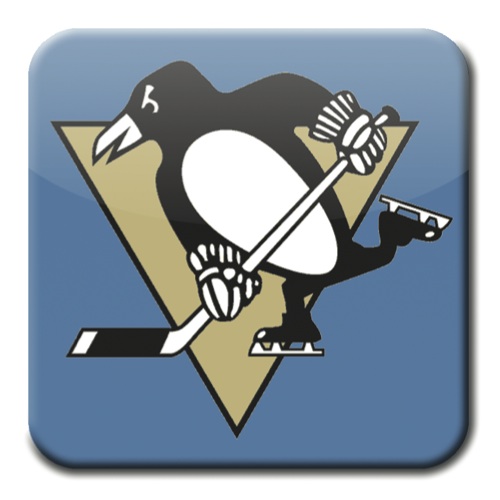 Out East, Pittsburgh's incredible offensive depth and strong even-strength play is enough for me to comfortably predict that they'll beat Washington. The Caps are loaded with talent, but their even-strength play just isn't good enough to hang with the high-flying Penguins. The Islanders have been a nice story, but I like Tampa Bay's overall depth a lot more. Then again, anything could happen if Thomas Greiss keeps up his hot play.
FISHER: Looks like Félix is half with me (Penguins and Blues) and half with the wifey (Lightning and Sharks). In hindsight, I wish the hound would have picked the Sharks because San Jose is really rolling right now — already up 2-0 on Nashville, while the other three series are all tied 1-1 after splitting the opening two games.
Of the eight teams eliminated in the first round — Blackhawks, Ducks, Kings, Rangers, Panthers, Red Wings, Wild and Flyers — which were the biggest surprises? And which do you see making the biggest changes this off-season?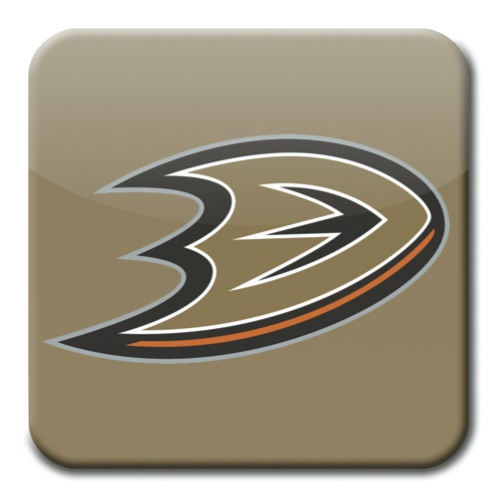 SICARD: The Ducks are unquestionably the biggest surprise in my eyes. Every other team had a built-in excuse, or just wasn't all that good. Anaheim, however, was a good team with a healthy roster that should have been good enough to get past the Nashville Predators. They even outshot the Preds 37-20 in the deciding Game 7, yet it wasn't good enough.
The loss has already set off a cataclysmic chain of events, with the first domino being Bruce Boudreau's firing. General manager Bob Murray mentioned in his season-ending press conference that there would be real changes on this team going into next year, so expect the Ducks to be regulars in the headlines.
With Darryl Sutter's contract expiring; would a 1st-round exit result in #Kings elevating John Stevens? LA missed playoffs last season.

— Murray Pam (@Pammerhockey) April 15, 2016
Outside of Anaheim, I could see the Kings potentially parting ways with Darryl Sutter. It wouldn't be the right move, but a team that good shouldn't be playing only five playoff games in the last two years. If he does leave, that'll make the coaching free-agent list all the more interesting. The playoffs are great and all, but I get the feeling we're going to have a really fun summer of NHL drama. Stay tuned.
FISHER: Seeing as how I picked all those teams except Minnesota and Philadelphia, you could say I was surprised six times over. I really thought the Blackhawks would find a way to win Game 7, but Chicago is still in good shape for next season. Los Angeles is too, and although I was calling for Sutter's firing early on this season, I think he'll be back and deservedly so. The Sharks were just a bad matchup for the Kings this time around, with all that pent-up frustration from 2014 fuelling their fire.
I didn't expect much from the Wild without Zach Parise and the Flyers were overmatched against the Capitals. The Panthers were new to the playoffs and needed more from their old men — Jaromir Jagr and Roberto Luongo — but Florida has plenty to build on from this season.
An interesting offseason awaits the Rangers, who could be in some trouble https://t.co/4AvD49BCeS

— NHL on NBC Sports (@NHLonNBCSports) April 25, 2016
That leaves the Ducks, Rangers and Red Wings. I'm anticipating significant changes for those three franchises, with Anaheim already getting a head-start. Is Alain Vigneault safe in New York? I'm not so sure. The Rangers and Red Wings strike me as teams that may need to go down in the standings — also known as rebuilding — before they can go up again. Detroit is going through a changing of the guard, with Pavel Datsyuk expected to retire and the likes of Henrik Zetterberg and Niklas Kronwall perhaps packing it in sooner than later too. I could see the Ducks, Rangers and Red Wings all shaking up their rosters this summer. Staying the course won't get them anywhere, that's for sure.
Boudreau paid the price for the Ducks failing to win a Game 7 yet again, but was firing their coach the right decision or a scapegoat? Who would you hire as a replacement? What other changes need to happen in Anaheim? Is Frederik Andersen as good as gone too?
SICARD: Boudreau was absolutely the scapegoat. I wrote about this on Friday in the wake of the firing — there are very few viable alternatives out there, if any. Yes, Boudreau had his shortcomings as a decision-maker, but the reality is that all NHL head coaches do weird things. Starting John Gibson for Games 1 and 2 may have been his undoing, as the 22-year old failed to deliver. Andersen came in and put on a show from Game 3 onward, but it wasn't enough to will the Ducks into the second round. It'll be interesting to see if the Ducks decide that he's their guy and try to move Gibson this summer.
New Puck Daddy: Ducks GM Murray on roster: 'Some people are going to get moved' https://t.co/uf6XeW7qWY

— Greg Wyshynski (@wyshynski) April 30, 2016
Anaheim is also going to have to make some decisions as it pertains to their restricted free agents — Rickard Rakell, Sami Vatanen, Hampus Lindholm, Simon Despres and Andersen are all due for renewals this summer. Lindholm and Rakell absolutely need to be brought back, as you could argue they're the best players on the team at their respective positions. Vatanen is another one who'd be tough to let go, as he plays such a big role on the power play. The Ducks are a budget team though, and they'll have to get creative to make this all work.
My guess is that they look for a way to move Cam Fowler and Clayton Stoner's cap hits — two guys who are still considered serviceable around the league. If this season was any indication though, Fowler isn't the top-pairing defenseman the Ducks hoped he would be, but at $4 million he's definitely a movable asset. Needless to say, it's going to be a busy off-season in Anaheim.
Ducks Make Franchise-Altering Mistake In Firing Bruce Boudreau – https://t.co/IzBWkzoU0v #hockey #THW pic.twitter.com/4vD2psITbn

— The Hockey Writers (@TheHockeyWriter) April 29, 2016
FISHER: True that. This is Félix's beat and he's our resident expert on all things Ducks, so I'd be foolish to disagree with his outlook. On the Boudreau front, I will say that coaches are hired to be fired and that his career 1-7 record in Game 7s was ultimately the undoing. That is one of those strange stats that can't really be explained, but his teams, for whatever reason, struggle to win the must-wins. I thought San Jose parting with Todd McLellan was a no-win situation for the Sharks, but they are making out better than ever with Peter DeBoer calling the shots now. So the Ducks could have a guy in mind to get them over the hump. I trust Murray's judgement — he's a perennial contender for the GM of the year award — but I'm intrigued as to what direction he goes with this hire. The Ducks could simply promote Paul MacLean or bring up Dallas Eakins from their AHL affiliate, but something tells me Murray will be looking outside the organization for Boudreau's replacement. There will be pressure on Murray to get the right guy, but will he go with experience like MacLean, Marc Crawford or Guy Boucher? Or will he opt for a younger, forward-thinker like Eakins or Travis Green, a former Ducks player currently getting the most out of the Vancouver Canucks' farm team.
"On most teams he would be a solid No. 1." Why Frederik Andersen is being scouted closely: https://t.co/NaldoFismA pic.twitter.com/2hzYAsC8Ll

— Chris Johnston (@reporterchris) March 24, 2016
That whole "budget team" concept could be holding the Ducks back too. It certainly ties Murray's hands to some extent — as opposed to being a cap team. It won't be too long before Anaheim has to pay a goaltender more than $5-million annually, whether that's Andersen this summer or Gibson on his next contract. Gibson still seems to have the higher ceiling, but Andersen has proven his worth the last couple years in the playoffs. Andersen is a pending unrestricted free agent on July 1 and several teams, including the Calgary Flames, will be prepared to make a big-money pitch. Those same teams would gladly trade for Gibson if the Ducks decide to shop him around.
It is too soon to say I think the Ducks should trade Gibson before his NMC kicks in and sign Andersen…?

— Jen Neale: Esports/esports NOT e-sports/eSports (@MsJenNeale) April 28, 2016
Whether it's Gibson, Fowler or Vatanen, I do expect the Ducks to move some youth in exchange for another top-six forward. Anaheim is deep on defence with Shea Theodore about to take the league by storm next season and Brandon Montour not far behind. The Oilers could be a good fit as a trading partner despite being a divisional rival. Edmonton has a surplus of forwards and could build a deal around Jordan Eberle or Nail Yakupov for Fowler or Vatanen. Watch for that rumour to gain legs if the Oilers haven't landed Travis Hamonic from the New York Islanders by July 1.
Last week, I threw out some Conn Smythe contenders. Who's your current frontrunner or favourite coming out of the first round and now through the early stages of the second round?
SICARD: If the Islanders keep this up, it'll be impossible to ignore just how good John Tavares has been in these playoffs. My true frontrunners are Brent Burns and Kris Letang. Burns has been doing it all for the Sharks, and he's also second in playoff scoring — as a defenseman. Letang's no slouch either, as he's logged heavy minutes and will be even more important to the Penguins' hopes if Olli Maatta is out for any length of time. The NHL is in a golden era of all-around defensemen, and these playoffs have been no exception.
http://gty.im/525152790
FISHER: Tavares is the guy I was pumping up last week. He singlehandedly ended Florida's season and will be a handful for Tampa Bay too. On the flip-side, don't discount what Tyler Johnson is doing for the Lightning in the absence of Steven Stamkos. If Washington were to get past Pittsburgh, I think we'd see Braden Holtby emerge as the frontrunner. I like Letang too, if the Penguins prevail.
http://gty.im/526939160
In the West, Jamie Benn is leading the postseason scoring race and netted a big goal to get Dallas into overtime on Sunday. If the Stars win that series without Tyler Seguin, it'll be thanks to Benn. If the Blues advance, I'd strongly consider another one of those all-around defenders in Alex Pietrangelo. He was arguably the best player on the ice in Game 7 against Chicago and has continued to stand out against St. Louis. Take your pick of Sharks candidates, with Burns being a good one, but so too is Joe Pavelski, Joe Thornton and even Martin Jones in goal. Down 2-0, the Predators need somebody to step up and enter this conversation when that series resumes in Nashville.
The draft lottery was must-see TV up here in Canada — are you happy with the results? Who were you pulling for? Do you like this new system or would you rather see the Shane Doan-endorsed system?
The Leafs win the draft lottery, will pick first overall. Plan the parade everyone.

— Pierre LeBrun (@PierreVLeBrun) May 1, 2016
SICARD: As a Canadiens fan, I was praying that our five per cent chance at the first pick would pan out, but alas, we'll have to settle for the ninth pick. Bummer. I've been saying for weeks now how the Winnipeg Jets could really stand to benefit from winning the lottery, so I was embarrassingly ecstatic to see them move all the way up to No. 2. They're a team that doesn't feel all that far away from being really good, and a guy like Patrik Laine could step right in and add some of that offensive firepower that they've been missing. It's crazy to think that in a year where much was made of how they would have to pick between one of Dustin Byfuglien and Andrew Ladd, they end up having to part ways with Ladd but essentially get an upgrade for free through the draft, all while retaining Byufglien. If the Jets can ever let go of the notion that Ondrej Pavelec is an NHL goaltender, they'll be a pretty damn good team.
Last time: Shane Doan's new idea for determining draft order isn't really new. But it is a great idea. Here's why. https://t.co/g3Rs3STNjY

— Down Goes Brown (@DownGoesBrown) April 8, 2016
Doan's idea is interesting, but I don't really see how it ends tanking. The bad teams are still rewarded for being bad since they get something out of not making the playoffs. Truth be told, I'm not a big fan of a lottery of any sort, since it will inevitably always incentivize teams to actively avoid being good. The new system adds a little randomness, hence entertainment value, but it does little to address the issue of tanking.
99% of hockey fans will give up if the Oilers win the Draft Lottery

— Stats Canada (@stats_canada) April 30, 2016
You can breathe again, Hockey Twitter. 😉 The #Oilers have the fourth-overall pick this year. #NHLDraftLottery pic.twitter.com/XAbmQCGFkt

— Edmonton Oilers (@EdmontonOilers) May 1, 2016
FISHER: Anybody but Edmonton, right? I'm not going to sit here and say the Oilers deserved another top-three pick, but there was certainly a moment of suspense when the reveal for fourth overall came down to Edmonton or Toronto. Winnipeg and Columbus were already assured of top-three picks and the lowest Toronto could select was fourth, but the hockey world collectively held its breath out of fear that Edmonton had won its fifth lottery in seven years. Alas, it wasn't meant to be for the Oilers either. Growing up in an Oilers household, I would have been happy to see them hold their place at No. 2 or move up to No. 1 again. Falling to fourth isn't the end of the world either, but there is a drop-off from the top-three prospects. I wanted to see Patrik Laine in an Oilers jersey, giving Connor McDavid his own version of Jari Kurri.
If the Winnipeg Jets get Patrik Laine, he may not be able to break the club record for Finnish rookies there.

— Jouni Nieminen (@OnsideWithJouni) May 1, 2016
Instead, it looks like Laine will be cast as the second-coming of Teemu Selanne in Winnipeg and that has potential to be a feel-good story too. I like the Jets' upside coming off a real strong showing in last year's draft and Laine is going to fit right in there. Not to worry Félix, it's only a matter of time until Connor Hellebuyck is Winnipeg's starter and Eric Comrie the likely backup.
I do think Toronto getting the No. 1 pick was the best-case scenario for the league. The Maple Leafs need to be relevant and it won't be long before they are again, regardless of whether they pick Auston Matthews first overall. And I was fine with the Blue Jackets jumping up to No. 3 too, with the assumption that they take Jesse Puljujarvi. That should be a given considering Columbus's general manager and top scout both hail from Finland. Again, if it couldn't be Edmonton in that spot, for me it was more like anybody but Calgary or Vancouver.
As for Doan's idea, it makes a lot of sense. In short, teams start accumulating points from scratch once they are mathematically eliminated from playoff contention. The team with the most points earned at season's end gets to pick first. The worst teams would have the most time and opportunity to rack up points, but the stronger teams that are eliminated later on could still theoretically overtake them. At the end of the day, this system would give every team an incentive to keep winning and stay competitive past the trade deadline. I like it, mainly because it takes the luck factor out of the equation.
Like Oilers fans have said all along, it's time to get rid of the draft lottery.

— Ken Holland (@FakeOilersGM) May 1, 2016
Should we expect the Coyotes to make a big pitch for the top pick to select Arizona-born Matthews? What would it take for the Leafs to part with that asset? Any chance Toronto takes Laine instead of Matthews?
SICARD: I don't think there's any package the Coyotes could put together that would sway the Leafs, mainly because I think that Toronto's front office is extremely well-run. Brendan Shanahan surely understands the value of having the first overall pick, especially in a year where a potential star like Matthews is available. Laine seems like the real deal too, and I loved his comments on Sportsnet where he claimed that he could catch Matthews in people's eyes. I love players who aren't afraid to say what they think, and that's a trait that'll serve him well.
Maple Leafs win draft lottery; is Matthews in their sights? More: https://t.co/eRLfxPeAnY pic.twitter.com/G90t57GM7r

— TSN (@TSN_Sports) May 1, 2016
Know for fact at least 1 lottery team, and maybe more, have Laine at No. 1. So, if that team were to win lottery… https://t.co/D0dvtRC6Vu

— Bob McKenzie (@TSNBobMcKenzie) April 30, 2016
FISHER: Laine has caught Matthews in a lot of people's eyes already, and I do believe the Oilers would have taken Laine at No. 1 over Matthews. However, I think Matthews is the man for Toronto because the Leafs have long needed that No. 1 centre. This is their chance to land him.
However, I see a lot of trade potential between the Leafs and Coyotes. First things first, Arizona needs a new GM after firing Don Maloney a couple weeks back. It's probably a coincidence, but Maloney was canned just days after announcing he wouldn't trade Oliver Ekman-Larsson straight up for Matthews. Does Arizona's ownership want a general manager that will do whatever it takes to bring this kid home? That's not out of the realm of possibility.
https://twitter.com/anthonydleblanc/status/726760289392332800
Here's how I see it. The Coyotes have a lot of attractive assets, with ties to Toronto no less. I think the Leafs would entertain trading the top pick to the Coyotes, but they would demand at least two, possibly three of the following: Ekman-Larsson, Max Domi, Dylan Strome, Christian Dvorak and the seventh overall selection in this year's draft.
Toronto's initial request could be for one of Ekman-Larsson or Domi, plus either Dvorak or Arizona's pick. Let's assume the Coyotes refuse to part with a roster player like Ekman-Larsson or Domi because they need to put butts in the seats and those guys already have name value within the fan base. Let's pretend that Arizona counters with Strome, Dvorak and No. 7 for No. 1? I'd be awfully tempted to take that package if I were Shanahan and Lou Lamoriello.
Strome is a skilled centre with size and he's NHL-ready much like Matthews. Strome is from Ontario and he's a longtime friend and world-junior teammate of Toronto's current top prospect, Mitch Marner. Strome was the third overall pick in last year's draft, with Marner going fourth. Dvorak is a late-bloomer, a second-rounder from 2014 that is looking like a steal as Marner's linemate with the London Knights this season. Perhaps Toronto could pick another Knight at No. 7 in Finnish defenceman Olli Juolevi, who projects as a bigger version of Morgan Rielly or a better version of Jake Gardiner. So would you trade Matthews for Strome, Dvorak and Juolevi?
The more I think about it, the more I think I would. I'd consider doing it for Domi and Dvorak or Juolevi too — Domi's dad, Tie, was a Leafs legend and Max also played junior with Marner in London last year. Even if the Coyotes are declaring Ekman-Larsson untouchable — and they should be — I still believe they have the assets to pull this off. It's just a matter of how badly they want Matthews in Arizona. It will take an overpayment to pry away the first overall pick, but Matthews might be worth it.
---
Who won this round of Facing Off? Feel free to weigh-in with your opinions in the comments below. We will be checking in periodically to both defend and expand on our initial answers. If you want to see us face-off over a topic, we're open to suggestions as well.
Larry Fisher is a senior writer and head scout for The Hockey Writers, having been an at-large contributor for THW since August 2014. Fisher covers both the NHL and the WHL, specializing in prospects and NHL draft content, including his annual mock drafts that date back to 2012. Fisher has also been a beat writer for the WHL's Kelowna Rockets since 2008, formerly working as a sports reporter/editor for The Daily Courier in Kelowna, British Columbia, Canada from 2008-2019. Follow him on Twitter: @LarryFisher_KDC.