Woah! Those four years went by fast! I guess time just flies when you're travelling through the precipice of your adolescent years.
Anyway, since being introduced as the franchise's 28th captain back in September of 2010, Brian Gionta's Montreal Canadiens have celebrated incredible highs, and have endured infamous lows.
Through it all, the generously listed 5'7, Rochester, New York native led with great dignity and class, on and off the ice. Like his predecessor (Saku Koivu), Gionta's diminutive stature rarely overshadowed the size of his relentless heart.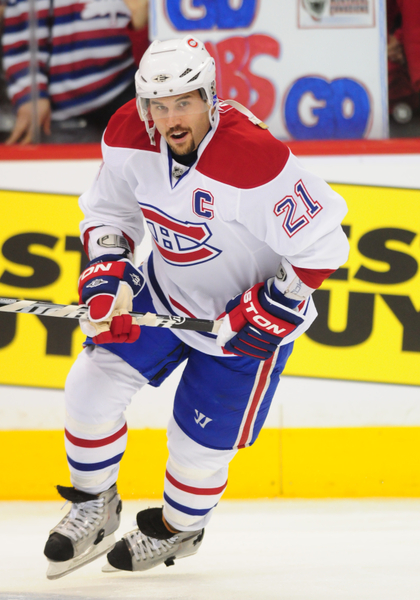 And here we stand, on the heels of Gionta's departure to the Buffalo Sabres via free agency, and the Canadiens find themselves in the same position that they were in four years ago: captain-less. But instead of veteran components like Gionta, Michael Cammalleri, Scott Gomez, and Andrei Markov making up Montreal's core, youthful personalities like those of P.K. Subban, Max Pacioretty, Lars Eller, Alex Galchenyuk, and Brendan Gallagher are now looked upon as the club's most important building blocks.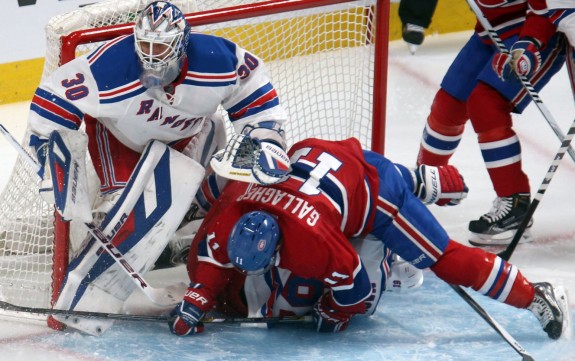 While the discussions have already began since Gionta agreed on terms of a three-year contract with the Sabres on July 1st, naturally a variety of opinions on the captaincy have been circulating.
Of course, the more traditionalist conservative types involved in this discussion are hardliners for Montreal's next captain to be at least 30 years of age. Many from this group would probably look to veterans that have been born and bred as Montreal Canadiens; players like Andrei Markov or Tomas Plekanec for example.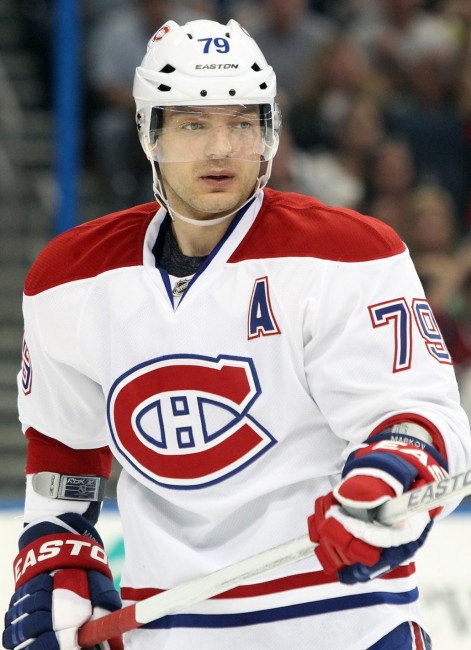 Then you have the more liberal fans and members of the media. Those who find themselves promoting such a particular school of thought would likely be in favor of awarding the captaincy to a young and energetic player that appears to have a long and bright future with the organization.
While a lack of experience in the NHL, and an abundance of youthful enthusiasm is often followed by question marks when evaluating leadership, franchises like the Pittsburgh Penguins, Chicago Blackhawks, Colorado Avalanche, and a slew of other teams have successfully implemented young captains.
By now, you must be wondering: where do I stand? Before you throw a rock at your screen and curse me for being a naïve 21 year old who's sitting in his mother's basement, please give me a chance to explain why I am a lobbyist for selecting a polarizing personality like P.K. Subban.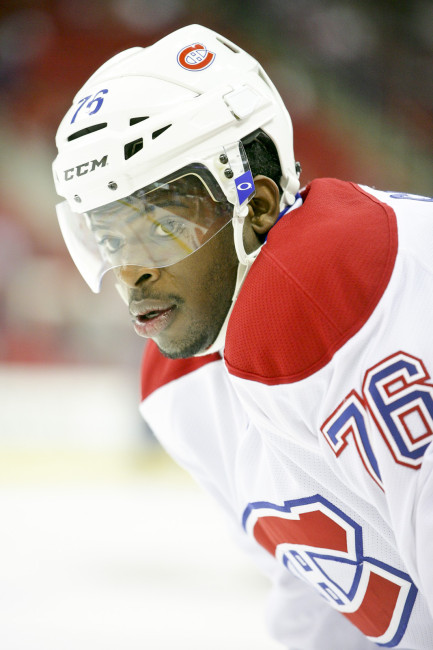 Beginning with the respect and admiration that a player like P.K. Subban has for the Montreal Canadiens and its fan base, this 24 year old Toronto native is one of the few athletes in today's day and age who genuinely appreciates the game's history and tradition, and is a student of the game. From where I stand, that is a quality that every player should have, and the captain of the most storied franchise in hockey history should have this characteristic in spades. P.K. Subban has it!
Not only has Subban's attitude and comportment matured over the last couple years since Michel Therrien returned on the scene in 2012, but after picking up a Norris Trophy in 2013 and securing a spot on Canada's Olympic team in 2014, Subban's on ice credentials are essentially undeniable at this point. P.K. is good, folks. In fact, he is really good. Although it's never paramount for a captain to be the best player on his team, this detail most certainly would not hurt him in such a role.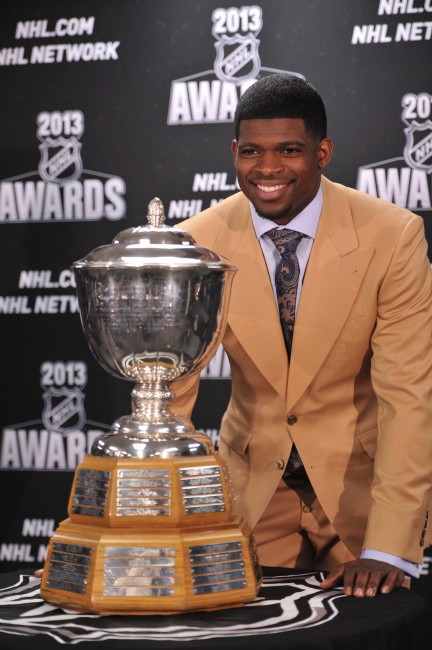 Finally, we mentioned Subban's on-ice prowess, but I think it is worth mentioning the energy and flair that he plays with as well. As was seen in Montreal's most recent playoff run, and in particular against the Boston Bruins in round 2, Subban's ability to lead and play his best hockey when the chips are down is what I was most impressed by.
In particular, I was impressed by Subban's ability to stay composed following racist comments that were made public by a handful of ignorant fans on social media, and by his positive reaction to "water bottle taunting" from Bruins forward Shawn Thornton. To me, this maturity and comportment is more impressive than his 4 goals and 7 points in the series.
Should the Montreal Canadiens chose to name P.K. Subban their captain in the near future, not only will this news shock fans and media across the NHL, but many will actually argue that Subban is too young and immature for this honor. Nonsense! These people are dinosaurs. More than that, these individuals probably haven't watched too closely the past couple of years to acknowledge Subban's growth. The kid is not really a kid anymore!
(Okay fine, maybe just a little)
Why not make it official that P.K. Subban is the heart and soul and the engine that sparks the Montreal Canadiens? Why can't the 24-year-old Subban be acknowledged as the leader of a young core the way guys like Crosby, Toews, Landeskog, and Stamkos have been with their respective teams? Why be afraid of giving the C to a young and energetic lightning rod in a city where hockey is so ingrained in the culture?
I guess the obvious reply would be: because he is not under contract yet.
But when he breaks the bank and signs sooner or later, he's my choice. As usual, I look forward to reading your comments.