After being drafted 10th overall in the 2017 NHL Draft, Florida Panthers prospect Owen Tippett should be prepared to see plenty of minutes in the 2020-21 NHL season.
Panthers Development Woes
Former Panthers general manager Dale Tallon didn't like to rush his prospects' development, keeping many highly touted prospects in the Cats' development system for an extended period of time. He never seemed to have a plan for his developing players as he placed them in all sorts of different leagues throughout various seasons. He kept players like Tippett, Aleksi Heponiemi, and Henrik Borgstrom in Europe and the Canadian Hockey League (CHL) while they produced impressive numbers as young forwards.
After Tippett was drafted in 2017, Tallon decided to bring the then-18-year-old straight to the NHL. As expected, the teenager was not yet ready as he had just come off a decent year in the high-scoring Ontario Hockey League (OHL). He finished with 71 points in 60 games in his 2016-17 season with the OHL's Mississauga Steelheads.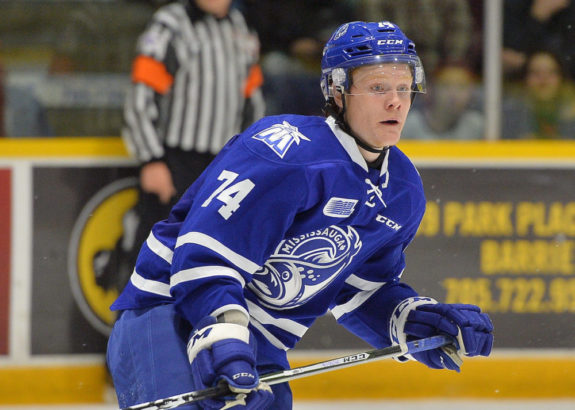 When Tallon brought Tippett into the league, he was playing on the bottom six and only managed one goal in seven NHL games. Tallon decided to send him to the American Hockey League (AHL) after his 2017-18 OHL season was over, continuing to move the young forward all over different development leagues.
The 2018-19 season was nothing Tippett hadn't seen before as he was back in the OHL. He was dealt by the Steelheads to the Saginaw Spirit where he and linemate Cole Perfetti (10th-overall pick in 2020) put up an impressive run for the Spirit who were eventually eliminated in the Memorial Cup Playoffs by the Guelph Storm.
After missing out on the 2018 World Junior Championship (WJC), Tippett focused on improving his two-way game.
"One of the biggest steps is completing my 200-foot game. I got criticized a for it a lot in the last year and a bit and I think that's what held me out of this tournament last year and other opportunities, too," said Tippett.
After a strong camp, Tippett managed to make the 2019 WJC roster being placed on Team Canada's first line. At the tournament, he managed a respectable two goals and two assists in five games.
In 2019-20, Tallon had Tippett playing with the Panthers' former AHL affiliate, the Springfield Thunderbirds. He was one of the best rookies in the AHL last season and his performance got him selected to the AHL All-Star team in his first season. He scored 19 goals en route to his 40-point season, leading the Thunderbirds in both categories.
NHL Ready
With the Panthers under new management, general manager Bill Zito and his staff have built a whole new forward core. The Panthers have lost plenty of scoring this offseason in Evgenii Dadonov and Mike Hoffman, and a boost in offense is just what the team is looking for this season. The loss of Hoffman is going to hurt the Panthers' power play, as the top priority of the top unit was to circle it to Hoffman for his lethal one-timer.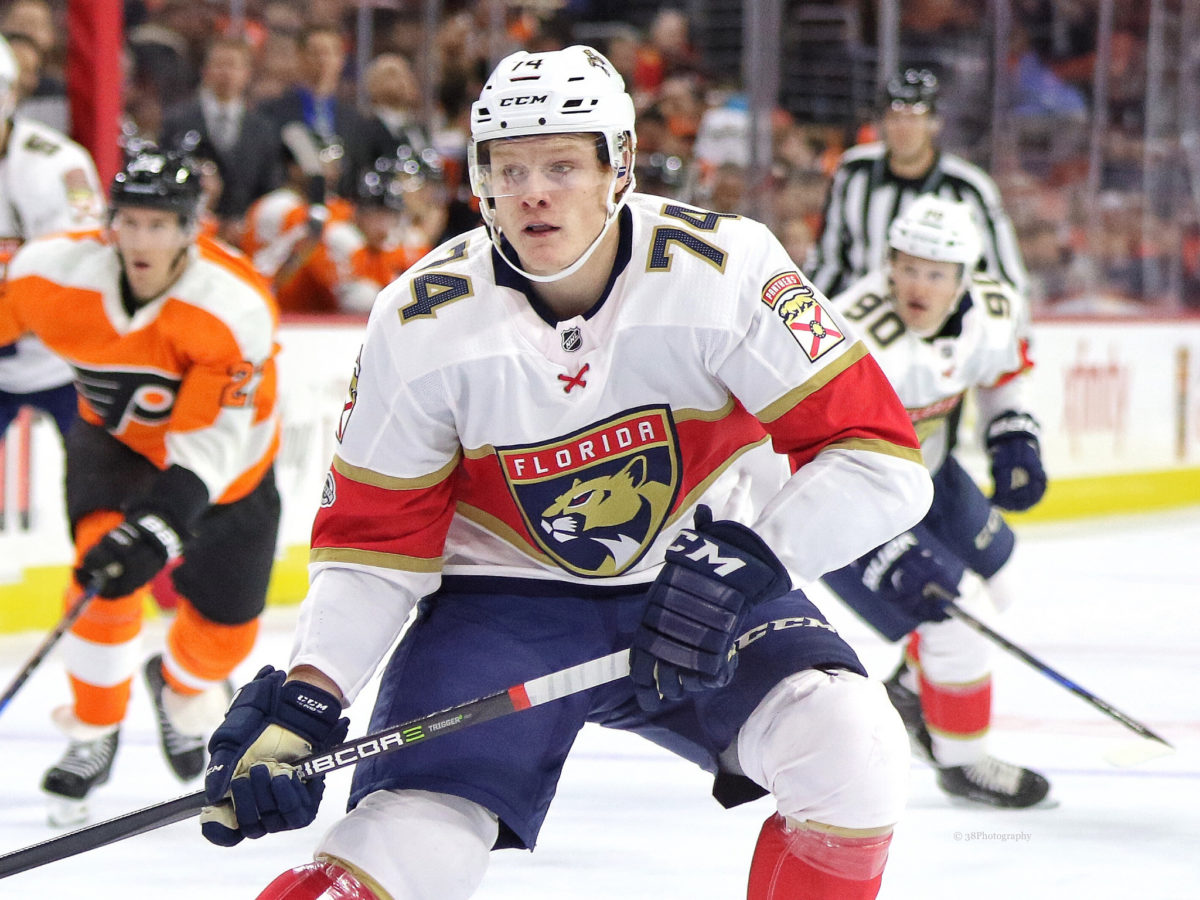 With the addition of Tippett this season, that void could be filled. Although he may need time to adjust to the NHL, his quick and deadly wrist shot may be just what the Panthers need to keep that spark on their power play. The club should be entering a transitional period where many of the prospects that Tallon kept out of the NHL will finally get their shot.
The Panthers' window to break their playoff drought won't be here forever, and players like Grigori Denisenko and Tippett are going to have to step up this season if they want to succeed. Tippett is also nearing his first restricted free agent experience with his entry-level contract set to expire. So, if he gets his shot this season, expect him to be playing his best hockey to cash in when the time comes.
---
---