The Pittsburgh Penguins are slipping out of the Stanley Cup Playoff picture and general manager (GM) Ron Hextall needs to make a move in order to get his team back on track. While there's been a few Penguins rumored to be available this season, including the likes of Kasperi Kapanen, Jason Zucker and Brian Dumoulin, it's goaltender Tristan Jarry who has recently appeared among the rumor mill.
Hockey insider Elliotte Friedman named Jarry in his latest 32 Thoughts blog and mentioned he could become a trade candidate ahead of the March 3 trade deadline. Let's dive into a few options should Hextall make a very bold move and ship out his starting goaltender:
Vancouver Canucks
This is a trade scenario I've mentioned before and now with Jarry hitting the rumor mill, it's certainly a potential option as the Vancouver Canucks could be interested.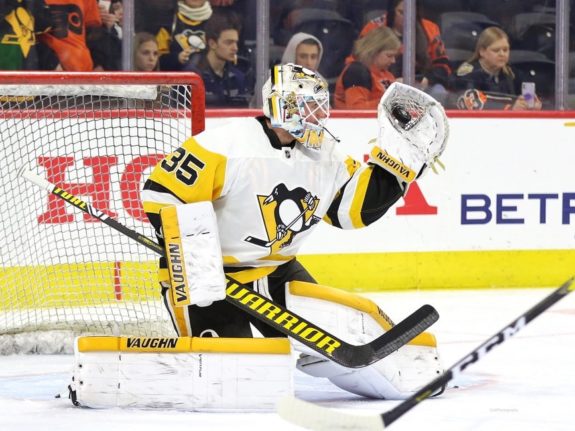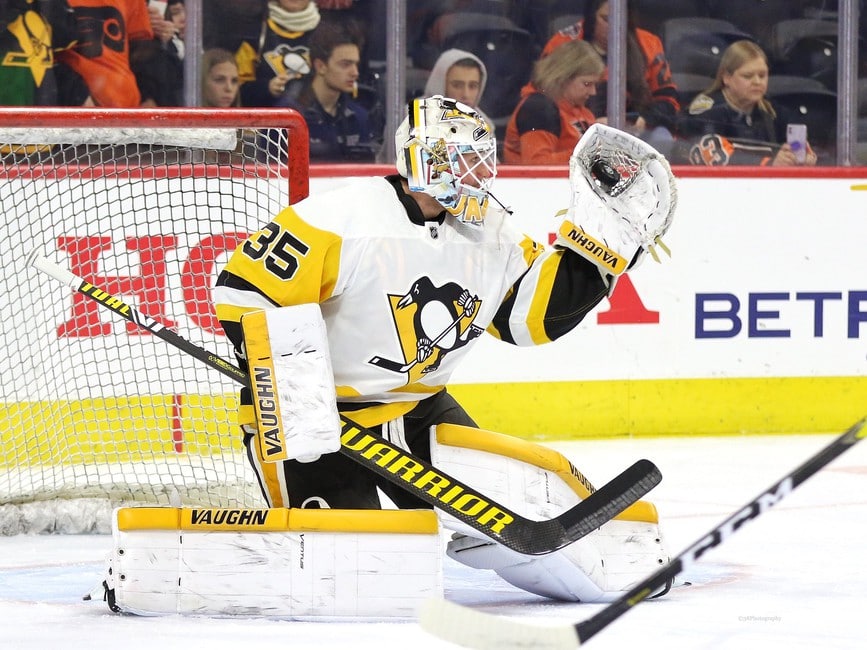 Jarry is from the area, he's a familiar face to Canucks' management and they have Thatcher Demko currently, who is someone Hextall and the Penguins could have interest in acquiring. Demko is signed through the 2025-26 season at $5 million annually, and does not hold any trade protection.
Related: Penguins GM Not Interested in Adding Trade Sweeteners
---
Latest News & Highlight
---
The same can be said about Jarry, he can be moved at will. He's a pending unrestricted free agent who is owed $3.5 million this season and will be looking for something north of $6 million per season this upcoming summer. Vancouver could quickly become a legitimate option for Hextall to consider, should he want to part with his 27-year-old netminder.
With Jarry's contract extension talks going nowhere most of the season it could be a wise move for Hextall to land a goaltender with term and Demko, even though he's had a down season with the Canucks in 2022-23, still has a tremendous amount of game. Health remains a concern and it would be risky to move out one injury-riddled netminder for another.
Anaheim Ducks
One interesting trade scenario could see the Penguins deal Jarry to the Anaheim Ducks in exchange for local boy, John Gibson.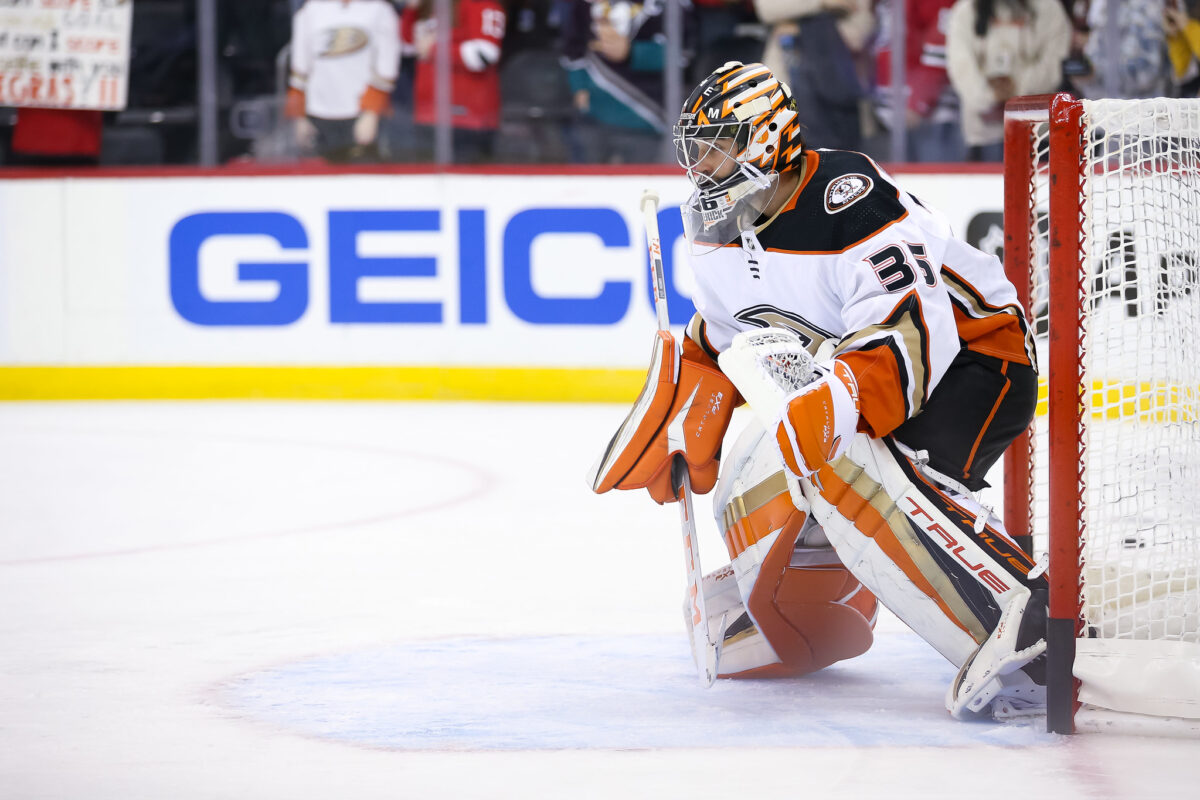 Gibson has recently been named a trade candidate out of Anaheim as the player and management have reached a mutual understanding that a change of scenery is necessary. The 29-year-old veteran is slightly more expensive than Demko when it comes to cap hit, as he's owed $6.4 million per season through the 2026-27 campaign. The Ducks tender owns a modified no-trade clause which protects him from 10 teams, however heading back to play in front of family and friends and finally a chance to win a Stanley Cup could be something he approves.
This would be a very risky move for Hextall as even though Gibson is signed long term and could solidify the crease, he's been shaky these past few seasons. Although, Pens fans need to remind themselves the Ducks have been horrible and it would be interesting to see what Gibson could do with a strong team in front of him.
While the Ducks are looking to continue their rebuild, they could acquire Jarry to then flip him before the trade deadline. A long shot indeed.
Arizona Coyotes
The Arizona Coyotes are open to just about anything ahead of the trade deadline and this includes moving their number one goalie, Karel Vejmelka. Considering he's signed through 2024-25 season at just $2.7 million and does not hold any trade protection, Hextall should have some serious interest in facilitating a trade.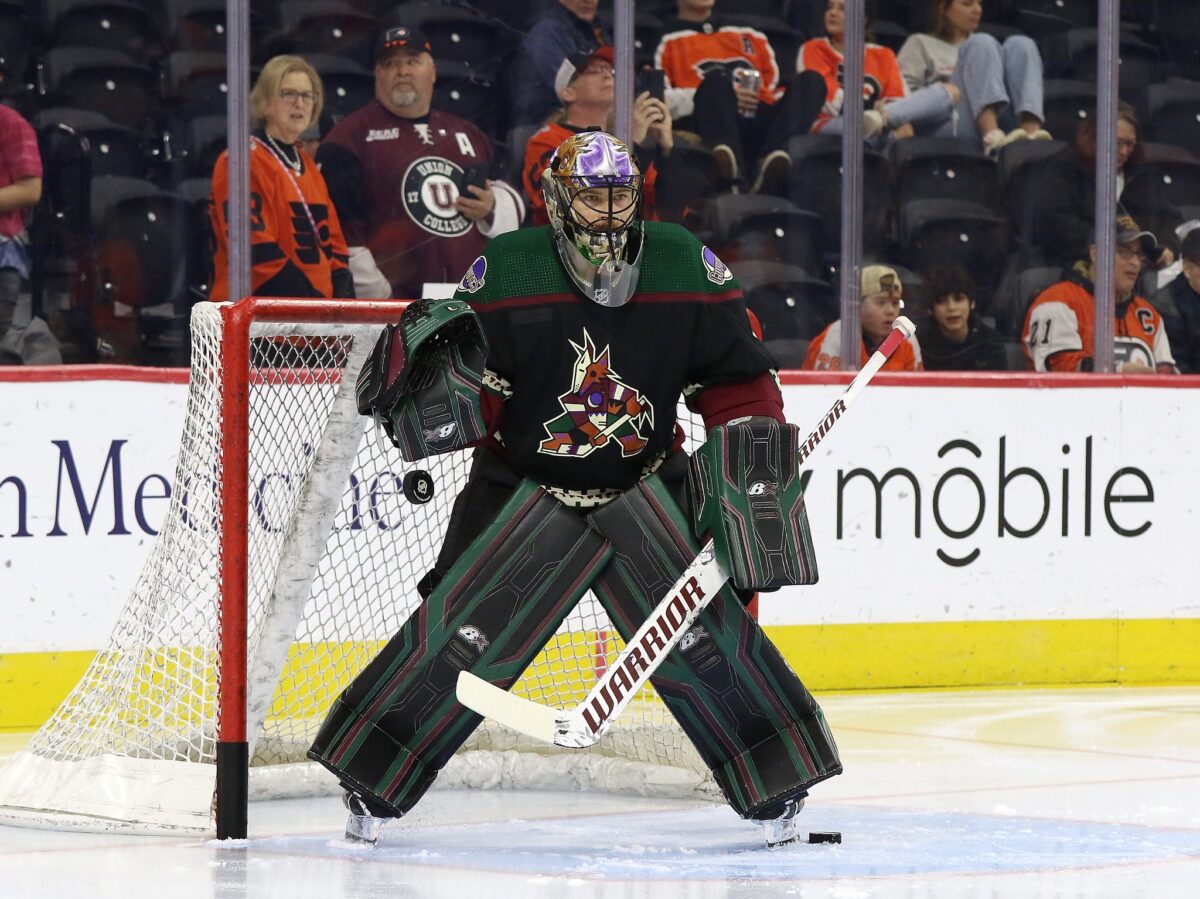 Vejmelka is younger than Jarry and someone who would give the Penguins some stability in goal for the next few seasons. Watching the southpaw play on a horrible team in the desert and steal games on a nightly basis, I'd be curious to see what kind of numbers he could put up with a solid team in front of him.
This would be a very hard trade to facilitate as the Coyotes aren't necessarily looking for another goaltender in return for Vejmelka. Could Hextall explore the move, while keeping Jarry in the fold for the rest of this season? Something to consider, no doubt, as Vejmelka would give the Penguins a very inexpensive starter for the foreseeable future and some more stability this season, as they push towards the Stanley Cup Playoffs.
There's no doubt moving Jarry off the roster this season would send shockwaves through the dressing room in Pittsburgh. Even though injuries remain a concern, and have nagged the Penguins goalie throughout his career, he's still producing at a very high clip when he is playing and I was very surprised to see he's been recently named as a potential trade candidate. Hextall needs to make a move for the Penguins before March 3, I just don't know if it's Jarry who needs to be the one shipped out.