The 30-year old journey man, Daniel Winnik, has played on six different teams and his latest stop has been with the Pittsburgh Penguins.
The Penguins traded Zach Sill a 2015 fourth-round pick and a 2016 second-round selection to acquire Winnik at the deadline.
In his brief 21 regular season games with the Pens, Winnik was an advanced analytics monster. His most frequent linemates Patric Hornqvist, Sidney Crosby and Brandon Sutter all had a Corsi For of over 55% playing with him.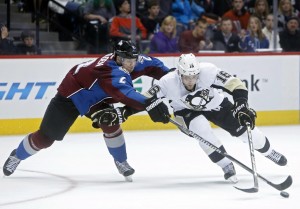 But it was not just advanced stats that loved Winnik, he managed to produce 9 points in those 21 games and was versatile enough to move up and down the Penguins lineup. He was a reliable player, you knew what you would get from him every night and did I mention that he accomplished all this while adjusting to a new system.
Stretching Winnik's production over a full season you'd see about 35 points from a player they were paying a portion of $1.3 million. That's a great value for the franchise, but all of the perceived good he did is not why the Penguins must retain him.
Why Pittsburgh Cannot Lose Winnik
I know that Daniel Winnik's reputation is split among Penguins fans. But regardless of what you think of him, the Penguins must re-sign him and not for the reason you'd think.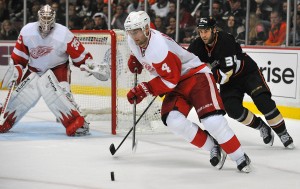 Upon first glance you would see a solid bottom-six player who can play brief stretches in the top-six.
His tenure with the Penguins was not all positive, his playoff performance was abysmal. He produced 0 points in 5 games, was a -6 skater and his Corsi For was a deplorable 35%.
So why would the Penguins choose to re-sign a player that disappeared when it mattered most?
It's All About Asset Management
Winnik's ceiling is a bottom-six forward and I don't think anyone would argue with that. The reason why the Penguins need to re-sign him is because of the price they paid to acquire him.
Sending away a player (even if it was Sill) and two draft picks for 26 total games from a player is terrible for the future of the franchise. Especially when you consider that Winnik most likely will be willing to sign for around his salary last year, $1.3 million.
In the short-term the Penguins try to fortify their bottom-six and even if he is not in their future plans, they won't lose him for no return.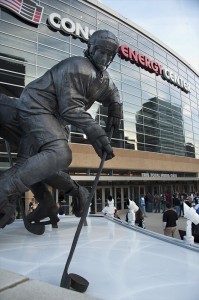 I'd argue that even signing Winnik to a one or two year contract and flipping him again at the deadline is much better than letting him walk as a free agent. At least in that case they could potentially net a draft pick or two even if his trade value is less because he is a year older.
Pittsburgh has made a habit of acquiring big name rental players, only to let them leave the team for no return. This continual trend has taken a toll on the franchise and frankly, the future does not look promising.
Re-signing Winnik will at least give the fan-base some hope that management has finally learned from their mistakes. Either Winnik helps to bolster the Penguins bottom-six or he is another trade chip that the franchise desperately needs.
Michael Pityk is an analyst who has written for numerous sites since beginning his professional career. He's acted as a credentialed member of the media for the Philadelphia Phillies, Philadelphia Flyers, Pittsburgh Pirates and the Pittsburgh Penguins. His work has been featured in Sports Illustrated, The Sports Journal, MSN, PensLabyrinth, Montreal Hockey Talk, ESPN Pittsburgh, The Hockey Writers, Todays SlapShot and The Bleacher Report. He formerly was the editor of Pens Labyrinth and an analyst for The Sports Journal. Michael presently acts as an NHL Analyst for The Hockey Writers