A Season to Forget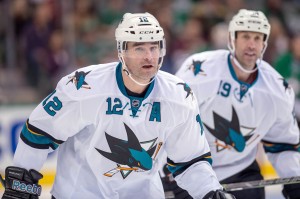 The 2014-15 season has not been kind to Sharks veteran Patrick Marleau. For the first few months it seemed like every bounce was going against him. For a large portion of the season Marleau was still averaging his usual shot totals but his shooting percentage has been far, far below his career average all season long. Over his career Marleau has scored on 13.5% of his shots. This year though that percentage was often less than half of that mark despite it never falling below 11.3% the past six seasons. There have been points during this season where Marleau was shooting less than 6%, to say he has been snake bit is an understatement. Star players don't just fall off a cliff that quickly based off declining abilities.
Now in spite of Marleau's career low shooting percentage and near career low minus-16 rating, the former captain still has an impressive 52 points. Unfortunately, as the season has worn down the points have dried up, just four points in the last 10 games (three in one game, including an empty netter) hasn't been good enough. Known for his elite speed, Marleau hasn't been able to create as much separation down the stretch. There is concern moving forward if Marleau is slowly starting to lose a step. With 212 shots through 74 games this season, Marleau's shots per game rate of 2.86 is the lowest it has been since his abysmal 2007-08 season. That year Marleau finished a career-low minus-19 averaging just 2.37 shots per game.
Marleau will turn 36 before the start of next year's regular season, and perhaps there is a way to help him bounce back next season. Along with what should be an increase in pure luck, the Sharks should look into scaling back his role just a bit.
Rest Up During Penalty Kills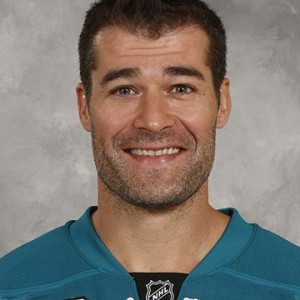 Over the years Marleau has been a terrific penalty killer but killing penalties is no easy task. They are taxing minutes spent defending your own zone. On the season Marleau is currently third among Sharks forwards in short-handed ice time with a 1:23 average. However, this season he is last among Sharks forwards in goals against on the penalty kill. San Jose's penalty kill has struggled overall this season (in the bottom third of the league) and Marleau has been a big reason why (at least statistically speaking). With this knowledge in hand, it seems only obvious that the Sharks take him completely off the penalty kill next season.
If the Sharks take away his 1:23 in penalty kill ice time away from his 19:40 total, that is a significant 7% reduction in usage. That may not sound like much to some folks but trust me, resting up for an extra minute-and-a-half per game instead of busting your butt killing penalties will go a long way to keeping any body fresh, especially a 36-year-old body. And the Sharks need to face facts, improving Marleau's ability to score at even strength is crucial. They need him to be much more near his usual even plus/minus rating next season. Plus his contributions on the power-play are much more important. The guy is likely to finish his career with over 500 goals, and if that type of player is not making the penalty kill better, why tire out those elite scoring legs when he can rest up?
Andrew has been credentialed to cover the Sharks since 2010 and the 49ers since 2012. He graduated with his BA in Broadcast Electronic Communication Arts in 2013 from San Francisco State University.