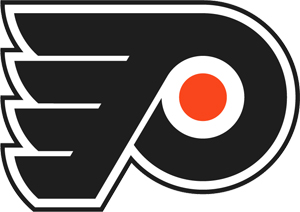 So I got to chatting with my old man today.  Whenever chats like these occur there is usually a great deal of wisdom bestowed upon me.  But this wasn't like any other father-son conversation.  I brought up a simple question: Is there any musician/singer/artist you want to or wished you could have seen?
"Well I've seen Count Basie, Maynard Ferguson, Buddy Rich, Wynton Marsalis…" and I stopped him right there.  See, if you are interested in jazz, even remotely, that list is pretty top notch.  Those are some of the great musical minds to play the piano/trumpet/drums/etc.  So when I asked him the question again, he responded, "I would've really liked to see Frank Sinatra and the rest of the Rat Pack.  Probably Oscar Peterson, too.  I've never seen Tony Bennett, but he's 85 and probably doesn't do shows too much anymore.  Oh!  And I'd also like to see Dolly Parton for one obvious reason." – I think you mean TWO obvious reasons, dad…
So I got to thinking of people I wanted to see in concert.  The Beatles, Hendrix, Queen (with Freddie Mercury still alive, of course) are all on my list, but that list could go on for days.
Being the hockey nut that I am, I figured, why keep this conversation only to musicians?  Why not make it about hockey players?  And not just any hockey players; the hockey players I grew up watching on the Philadelphia Flyers.  The easy ones are Bob Clarke, Bernie Parent, Bill Barber, Mark Howe, etc.  I thought it would be better to do the ones I actually had some connection to, as a fan.  So here is a dive back into my Philadelphia Flyers time machine of players I'd like to see play one final time.
Keith Primeau (sans concussions) – circa 2003-04
On October 23, 2001, Keith Primeau was named the 13th captain in Philadelphia Flyers history.  He never captivated fans with his "Bure"esque speed – probably because he didn't possess it.  He never amazed with his Savard-like dangles – well, he didn't have those either.  However, night in and night out he was the grittiest, hardworking, "nose to the grindstone" type player that suited up for the Orange and Black.
If there is anything that Philly fans appreciate, it is hard work and dedication.  Primeau had those qualities about him and lead the Philadelphia Flyers to Game 7 of the Eastern Conference Finals before being knocked out at the hands of the eventual Stanley Cup winners, the Tampa Bay Lightning.  During that playoff run Primeau scored one of the biggest goals in Flyers history.
In Game 6 in Philadelphia, with time dwindling down on the scoreboard, Primeau kicked the puck behind Khabibulin in the crease, skated around the net, and smashed home the loose puck to tie the game with 1:49 remaining on the clock.  The rest (as you likely know) is history.
Flyers fans say 2010 was the closest the city has ever come to the Stanley Cup.  Statistically speaking, that is a fact.  Be that as it may, if the '04 team had not been marred by injuries, I firmly believe they were the team to beat in those playoffs.  And leading the way with the "C" on his chest was Keith Primeau.
Alexander Daigle (had he lived up to the hype) – circa 1997-99
The media, hockey pundits and fans were abuzz when Alexander Daigle came to town.  I remember like it was yesterday.  He skated onto the ice to the praise from hockey analysts.  I was expecting big…..errrr….huge……ASTRONOMICAL things from this kid.  Granted I was only 8 years old, but still, this guy was touted as a future hall-of-famer who just needed a change of scenery.
Have you seen Broad St. lately?  I'd much prefer the Canal Rideau if I were Daigle.
At the expense of Vaclav Prospal and Pat Falloon or (as Flyers fans like to call him) "Fat Balloon", we acquired the hottest prospect who just couldn't put it together in Ottawa.  SPOILER ALERT: He couldn't put it together in the City of Brotherly Love, either.  But imagine if he did.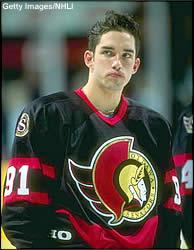 After the Flyers '97 Stanley Cup run, they shipped out right winger, Mikael Renberg – a key piece in the Legion of Doom.  So if there was anyone who should've been able to take over on that line it should've been the next budding young star, right?  Daigle should've been the perfect fit since Lindros and LeClair took care of the grit on the line, in addition to much of the scoring.
But Daigle continued to play poorly positing a mere 31 points in 68 games.  In the years following, Daigle spent seasons with Tampa Bay, New York, Pittsburgh and Minnesota before catching a plane to the Swiss-A league where he spent six seasons.
To what could have been the next best thing to come out of Philadelphia since Rocky, here's to you, Alex.  Thanks for the memories….or lack thereof.
Ron Hextall (not the more or less tamed one) – circa late 1980s
I had already missed Hextall in his days of being a "loose cannon".  I didn't start following hockey until the mid-90s.  Ron Hextall was still a bada***, but when I uncovered the video of Hextall in his vintage days, I gained a new appreciation for the man.  *for those who haven't seen the video, it is a classic*
Not only would Hextall do his best to beat you in the game on the scoresheet, but if he didn't like the way players played against him, he'd go out of his way to beat the everloving #$%@ out of them.  He made it clear that he wasn't going down without a fight.  Just ask Felix Potvin and Chris Chelios.
And if he wasn't using his stick to stop the puck, he'd be using it to send a message via slash across the face (Craig Adams) or a two-hand lumberjack to the back of the legs (Ken Nilsson).  Hextall was the epitome of a player who played Flyers hockey.  And he wasn't just a goon that wore goalie pads and started scuffles with the opposition.  He was a pretty damn good goalie, too.
Hextall was exactly the goalie the Flyers needed after the untimely passing of Pelle Lindbergh.  As a rookie, Hextall powered his Flyers to the Stanley Cup Finals against the powerhouse Edmonton Oilers.  The Flyers would lose the series, but Hextall had made his impression.  He ended up winning the Conn Smythe Trophy given to the Most Valuable Player in the Stanley Cup Playoffs.  A few weeks later, Hextall was awarded the Vezina trophy as the league's best goalie.
I got to see Hextall in a few fights in my time, but it would have been amazing to see him when he blew a fuse at the beginning of his career.
Chris Therien (for comedic purposes) – circa his entire career with the Flyers
I only included Therien in this as a joke.  He was a pylon on defense.  He was a bigger pylon than Not as big a pylon as Derian Hatcher, Jaroslav Modry or Randy Jones; and, from a pure hockey standpoint, that is pretty hard to do.
Countless times Therien was caught out of position.  Countless times he'd cough up the puck.  Countless times he would be a liability to the team even if he were sitting on the bench.
Therien was the butt-end of a lot of my jokes about the Flyers.  If for nothing else, I'd want him back in a Flyers so I could relive the moments where I'd entertain myself at the expense a defender who, by the most miraculous of ways, managed to spend the better part of 11 years in Philadelphia.
Chris Falcone (the greatest Flyers legend) – circa 2001
Chris who?…Falcone?…Chris Falcone never played for the Flyers.  In fact, Chris Falcone never played in the NHL.
It's true.  Chris Falcone never did play a second of pro hockey.  Probably not even minors or midget or juniors.  I'm not even sure if he ever put on a pair of ice skates before.  But on March 29th, 2001, Chris Falcone became entrenched in Philadelphia Flyers hockey lore.
The Toronto Maple Leafs were in town on that Thursday night.  Back then, Flyers/Maple Leafs bouts actually meant something.  These were they days of when Philadelphia and Toronto absolutely loathed each other.  Toronto had the best agitator, to boot.
Tie Domi was a player that every team hated (maybe including some of his own teammates).  Fans hated him even more.  And he was wearing the crest of the enemy.  The Flyers were in the midst of a tight battle against the Leafs when Domi took a penalty early in the 3rd period.  Soon after, pandemonium would ensue.
After getting objects thrown at him numerous times, Domi took his water bottled and squirted the fans behind him.  One of those fans was Chris Falcone who didn't take the situation lightly.
Falcone immediately lunged into the glass and somehow broke the glass and ended up inside the penalty box with Domi.  Tie immediately started pummeling Falcone, opening up a nice gash that would require stitches.  But even though Falcone lost the fight, he became an instant legend in Philadelphia.
Oddly enough, rumor has it that Domi and Falcone are now very good buddies and continue to stay in touch over the years.
The closest Chris Falcone ever got to the suiting up for the Flyers was putting on his jersey, coming to the game, and sitting a few rows from the ice.  After March 29th, 2001, the closest he got was going toe-to-toe with one of the biggest goons in the NHL.
You guys have no idea what I would give up to see Falcone suit up in one game for the Flyers to fight Tie Domi one more time.  A full battle royale.  Fight to the finish.  Thrilla in Phila.  He'd still get destroyed, but could you even comprehend the magnitude of something that awesome?  Probably not.
Follow Shawn Reznik on Twitter.