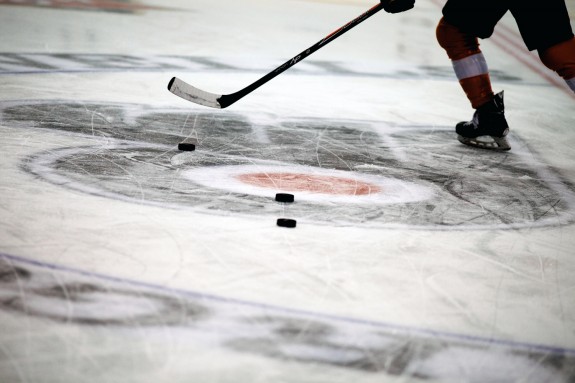 If you have any kids and wanted to show them how NOT to play hockey, you should've made them watch the Philadelphia Flyers last night versus the Nashville Predators.  They didn't play as a team, turned the puck over too many times, and were never able to sustain any consistent pressure.
The Flyers were fortunate to take away a point in a game they truly deserved to lose.  It's become commonplace with this team to just make fans shake their head and wonder how a team with so much talent and skill continue to play so lackadaisical.  A small change to everyone's game could go a long way in the team playing a more consistent hockey game.
There Is No "I" In Team
A trend I've noticed over the past few games is certain players (mainly Giroux and Voracek) trying to do too much by themselves.  Oftentimes, players will enter the zone and try to deke both defenders to get to the net instead of slowing down, looking for wings breaking into the zone, and setting up the play.
As evidenced in yesterday's game, the Flyers couldn't get anything going and Giroux would take the puck and try to use his skill to beat the entire Predators team.  While he certainly has plenty of skill, he can't do it all by himself.  Neither can anyone else on the team.
YOU SHALL NOT PASS!!!!!……………..blindly.
The team's ability to make crisp passes – or lack thereof – sticks out like a sore thumb.  I can't begin to tell you how many passes are made without looking at where teammates are on the ice.  Hartnell is one of the main culprits, although many forwards and defenders are at fault for this.
Backhand passes seem to be the flavor of the month for the Flyers, which isn't an efficient way at getting the puck tape-to-tape in a timely fashion.  Much like playing too much of an individual game, if the Flyers want to connect to their line mates more frequently, looking up and finding open players will do wonders for this squad.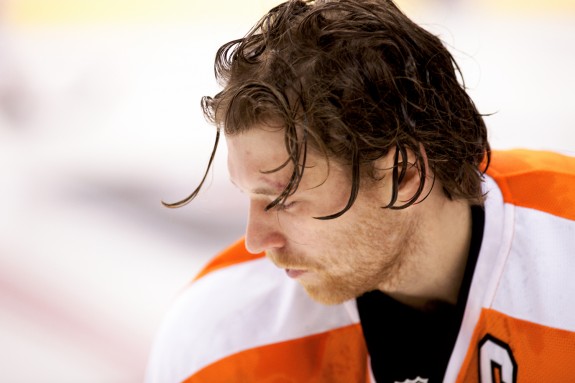 Give it Away. Give it Away.  Give it Away.  Give it Away now.
What does trying to do too much by yourself and passing blindly lead to?
Turnovers!
And the Flyers have been one of the teams that have turned the puck over the most in the past few games.  Over the last five games the Flyers have a record of 2-2-1.  In four of those five games, the team has had nine or more turnovers – the most being 13 against the Tampa Bay Lightning.
2 Minute Stay In A Luxury Box Suite
If lack of efficient passing and individualistic play leads to turnovers, what do turnovers lead to?
Penalties!
And no team knows what sitting in the box feels like more than Philadelphia.  The team averages the most minutes in penalties (16 mins/game) of any team in the league- that's roughly 3 minutes more than the next closest team.
The more time spent in the box greatly dimishes the chance of allowing your team build momentum in games.  Craig Berube was asked about the defensive play over the last week, to which he responded, "We just spend too much time in our end, gave up too many shots."
At that point it becomes a trickle down effect.  Blind passes lead to turnovers, which lead to penalties, which lead to more time spent in the defensive zone, which leads to more shots against, which leads to more goals against, which lead to losses.
Simply put, by referring to a simplistic game, this Flyers team can look like a cohesive team capable of staying out of the box, playing more in the offensive zone, and not throwing games away.
Robert Browning put it best: Less is more.
Follow Shawn Reznik on Twitter: @ShawnTHW