The season opener is still more than three weeks away — or less than four weeks away from a glass half-full perspective — but the Edmonton Oilers' opening-night lineup is starting to take shape.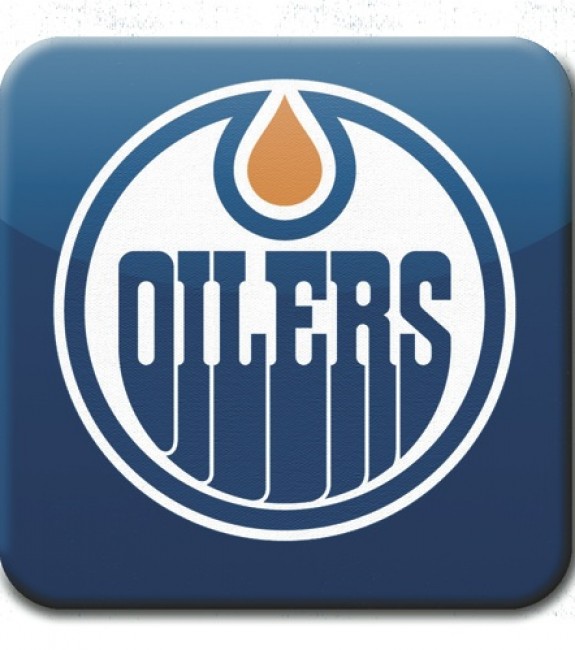 Cam Talbot will be between the pipes in St. Louis to face the Blues in the curtain-raiser on Oct. 8, that much is for certain, barring injury. Edmonton's defence is a crapshoot that will be decided during training camp and over the course of exhibition games, so there is no point speculating the great unknown as of today. We do know Andrej Sekera, Mark Fayne, Oscar Klefbom and Justin Schultz will be in the lineup and potentially form the top-four as pairings. What we don't know is whether Griffen Reinhart and/or Darnell Nurse can force their way onto the roster ahead of veterans like incumbent captain Andrew Ference, overpaid underachiever Nikita Nikitin and physical newcomer Eric Gryba. Brandon Davidson, Jordan Oesterle and Brad Hunt are further down the depth chart and likely ticketed for Edmonton's new AHL affiliate, the Bakersfield, Calif., Condors, though Davidson is no longer waiver-exempt and could be claimed upon getting sent down. Still, the Oilers will likely be taking a longer look at Reinhart and Nurse than any of those three over the next month. Time will tell how that all shakes out.
The forwards, meanwhile, appear fairly set in stone. Or at least we can see the vision that new coach Todd McLellan has in mind. We can read between the lines to come up with some likely line combinations. It wouldn't be surprising to see these trios taking line rushes when training camp opens on Friday. With the Young Stars tournament wrapping up today, that is where our focus is headed next.
---
Line 1A
Benoit Pouliot-Ryan Nugent-Hopkins-Jordan Eberle
ANALYSIS: This was Edmonton's top line to end last season and they developed great chemistry together after the all-star break while Taylor Hall was sidelined by injury. Their prolonged success, with Pouliot in Hall's former spot, resulted in Hall playing with Anton Lander and Andrew Miller upon returning and through to the end of the campaign. Pouliot is a bigger body than Hall and he's a great puck-possession guy with decent passing and finishing ability, so it became a nice fit with Nugent-Hopkins and Eberle, who have been connected at the hip since 2011. Nugent-Hopkins took another step towards becoming an elite centre last season, and if he can pick up where he left off, this could be a breakout year for No. 93. Expect more of the same from Eberle; he'll just keep doing his thing, which isn't a bad thing.
---
Line 1B
Taylor Hall-Connor McDavid-Teddy Purcell
ANALYSIS: All indications are that McDavid will be paired with Hall — his new roommate — at least to start the season. They will be given every opportunity to form an on-ice connection, which already began at the BioSteel camp in Toronto last month (video evidence below). It was less publicized, but Purcell was also part of that camp and trained with former NHLer-turned-fitness guru Gary Roberts this summer in preparation for his contract year. It's safe to assume Purcell spent time with Hall and McDavid there, so chances are he'll be asked to insulate them with a veteran presence back in Edmonton. Purcell has played with Steven Stamkos in the past, when he was with Tampa Bay, and could be a good complement to that dynamic duo. Purcell has good size too, but he'll need to use it more effectively to stick on this line throughout the season. TSN's Bob McKenzie suggested setting the over-under for McDavid at 75 points and leaned towards taking the over, which is telling of how high the expectations are for this generational talent. Hall had 80 points in 75 games two seasons ago, so we know he's capable of a point-per-game output. Hall's career high is only 27 goals and he's coming off an injury-plagued campaign that limited him to 14 goals and 38 points in 53 games. If McDavid can hit the ground running, Hall should score 30, maybe even 40 goals this season.
---
Line 3
Leon Draisaitl-Anton Lander-Nail Yakupov
ANALYSIS: Here we have a third scoring line that would get soft minutes, similar to the line that Yakupov finished last season on. Anton Lander would be replacing free-agent Derek Roy as the centre, but they have similar skill-sets, so that should could work. This would see Draisaitl make the team out of training camp but shift to the wing, which McLellan has hinted at and which Draisaitl is open to. Both Lander and Draisaitl are responsible defensively, but have the offensive instincts to help Yakupov succeed as well. Yakupov, the No. 1 pick from 2012, is still growing as a player and might be better off here in a sheltered role than potentially getting exposed for his defensive shortcomings alongside Hall and McDavid. Yakupov wouldn't get as much ice-time in this scenario, but he'd get to face weaker opposition and should be able to exploit that providing he clicks with his new linemates the way he did with Roy. An intriguing combination, but one that may not last long if the chemistry isn't there.
https://twitter.com/NHLbyMatty/status/639822297809862658
---
Line 4
Matt Hendricks-Mark Letestu-Lauri Korpikoski
ANALYSIS: The Oilers had a good fourth line last season with Boyd Gordon centering Hendricks and Rob Klinkhammer. This has all the makings of an even better fourth line. Letestu was signed as a free agent this summer after Korpikoski came over from Arizona in a swap for Gordon. This trio is still capable of playing the hard minutes, getting those defensive-zone starts and shutdown assignments. They can be on the ice late in games, protecting a one-goal lead against the opposition's best. But they will also be capable of chipping in offensively, more so than last year's fourth line. They are gritty, but they all have good speed and decent hands around the net. That's evidenced by the fact Hendricks and Letestu have been shootout specialists in past stops, and Korpikoski had a 40-point season a while back. Hendricks captained the Americans to bronze at the worlds this past spring and will be looking to build on that experience. Letestu is an Alberta boy, from Elk Point, who is looking to make good on this homecoming opportunity. His offensive impact is being underrated, he was a big-time scorer in junior with the Bonnyville Pontiacs and could climb Edmonton's depth chart as the season progresses. Korpikoski is more of a question mark at this point, but general manager Peter Chiarelli called the Finnish forward a player "he has time for" following that trade, so he'll likely get time to establish himself in Edmonton's lineup.
---
Press Box
Luke Gazdic-Rob Klinkhammer
ANALYSIS: Both these guys will be on deck, possibly rotating in for Korpikoski as McLellan sees fit. Gazdic is the resident enforcer, the protector of McDavid and Co. He lives with Hall (and now McDavid) where he's the resident chef, so Gazdic's spot in the press box should be safe. The Pacific Division got a lot tougher this off-season too, with Arizona signing John Scott and Steve Downie, Anaheim adding Brian McGrattan and Vancouver acquiring Brandon Prust, so Gazdic's presence will be needed as a deterrent on some nights and he's proven he can hang with the heavyweights. Klinkhammer is still a nice bang-and-crash option, a bigger body than Korpikoski but with limited offensive ability. Klinkhammer isn't as safe as Gazdic, however, and he'll have to compete for his spot in training camp. Had the Oilers brought in a forward like Curtis Glencross on a PTO (professional tryout), Klinkhammer might have been the odd-man out.
---
Wild Cards
Tyler Pitlick-Iiro Pakarinen-Andrew Miller
ANALYSIS: These are the three guys who could throw a wrench into everything if they blow the doors off at training camp and light it up during the exhibition season. Pitlick is a former second-rounder who turns 24 in November, so the clock is ticking on his status as a prospect. If he's not ready to make an impact this season, he may never be ready and might be a career minor-leaguer without much future in Edmonton's organization. It really is now or never for Pitlick, so expect him to be going gangbusters in pre-season play. Pakarinen just seems like a McLellan kind of guy, like he could be his Melker Karlsson, who surprisingly stuck with Joe Thornton and Joe Pavelski in San Jose for the second half of last season. The Edmonton equivalent would be Pakarinen with Hall and McDavid, but that seems unlikely. Korpikoski should keep his head on a swivel for this guy, though, as the 24-year-old Pakarinen boasts a similar skill-set and perhaps brings more bite — at a cheaper cap hit, no less. Miller turns 27 on the opening day of training camp, a late bloomer that produced six points in his first nine NHL games to end last season, including a lifelong memory of scoring his first career goal (and only goal to date) on a penalty shot. These guys could also be competition for Draisaitl as the third-line left-winger, so that's another subplot to keep an eye on during training camp. The next few weeks will be fun, but also intense, with Edmonton's increased depth up front making for healthy competition.
Larry Fisher is a sports reporter for The Daily Courier in Kelowna, British Columbia, Canada. Follow him on Twitter: @LarryFisher_KDC.
Larry Fisher is a senior writer and head scout for The Hockey Writers, having been an at-large contributor for THW since August 2014. Fisher covers both the NHL and the WHL, specializing in prospects and NHL draft content, including his annual mock drafts that date back to 2012. Fisher has also been a beat writer for the WHL's Kelowna Rockets since 2008, formerly working as a sports reporter/editor for The Daily Courier in Kelowna, British Columbia, Canada from 2008-2019. Follow him on Twitter: @LarryFisher_KDC.