One of the hockey card world's all-time favourite premium partners is back, as Post Cereal has announced that it will be producing a series of CHL goaltender cards on boxes of its various brands.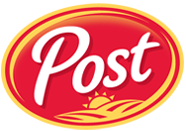 The set is slated to release later this month. As was the case in previous incarnations, the cards will be placed on the boxes themselves rather than inserted into cereal packets. Additionally CHL goaltenders will be featured on the box face. Among those expected to be part of the set is Malcolm Subban of the Belleville Bulls.
Post Cereal has a long history in hockey cards and collectibles, dating back to the mid-1960s. While the company has primarily produced cards, they have also created other memorabilia, including miniature hockey sticks, stickers and marbles.
Promotions between Post and the NHL and NHLPA were common during the mid-1990s, a time where cards were heavily used as a premium to attract more attention from children and collectors alike. The sets, often created in partnership with an existing trading card company like Upper Deck or Pinnacle, would alternate between regulation NHL uniforms and the NHLPA jerseys seen during the 1994 4-on-4 tournament.
The final Post series was produced in 1999-00 and commemorated the retirement of Wayne Gretzky.
In addition to the cards, Post will also be hosting a contest with the CHL. Up for grabs will be four tickets to the 2013 Memorial Cup.