While they still have 28 games remaining on the schedule, Sunday's loss to the Minnesota Wild, a team they are chasing for a playoff position, felt like a major blow to the Nashville Predators. Even prior to the game, there had been plenty of discussion as to whether or not they would be sellers for the upcoming trade deadline, and that loss seems to have made it even more likely that they will be.
Related: 3 Potential Landing Spots for Nashville Predators' Tanner Jeannot
While teams who are selling generally try to part ways with players on expiring contracts, the Preds aren't in much of a position to do so, as they only have three players in Mark Jankowski, Mark Borowiecki and Kevin Lankinen who are set to become unrestricted free agents in the offseason. Instead, it sounds as though general manager David Poile plans to unload some of his top-heavy contracts, as players like Matt Duchene and Mattias Ekholm are rumored to be on the block.
Another player with term who hasn't garnered as much discussion but could be moved is Ryan Johansen. His name was brought up as one to keep an eye on recently by TSN's Pierre LeBrun, who said that Poile is open to moving almost anyone as the deadline closes in. Though the 30-year-old is having a down season with 28 points through 54 games, he did put up 63 in 2021-22 and should garner some interest on the market, especially if the Preds are willing to retain some of his $8 million cap hit. With that said, here are three potential fits for the veteran forward.
Winnipeg Jets
After a disappointing 2021-22 season, the Winnipeg Jets have quickly shot back up in the league standings this season. Despite once again flying under the radar, they are a very dangerous team with plenty of weapons, particularly on the wings. On top of that, they have one of the best in the business between the pipes in Connor Hellebuyck.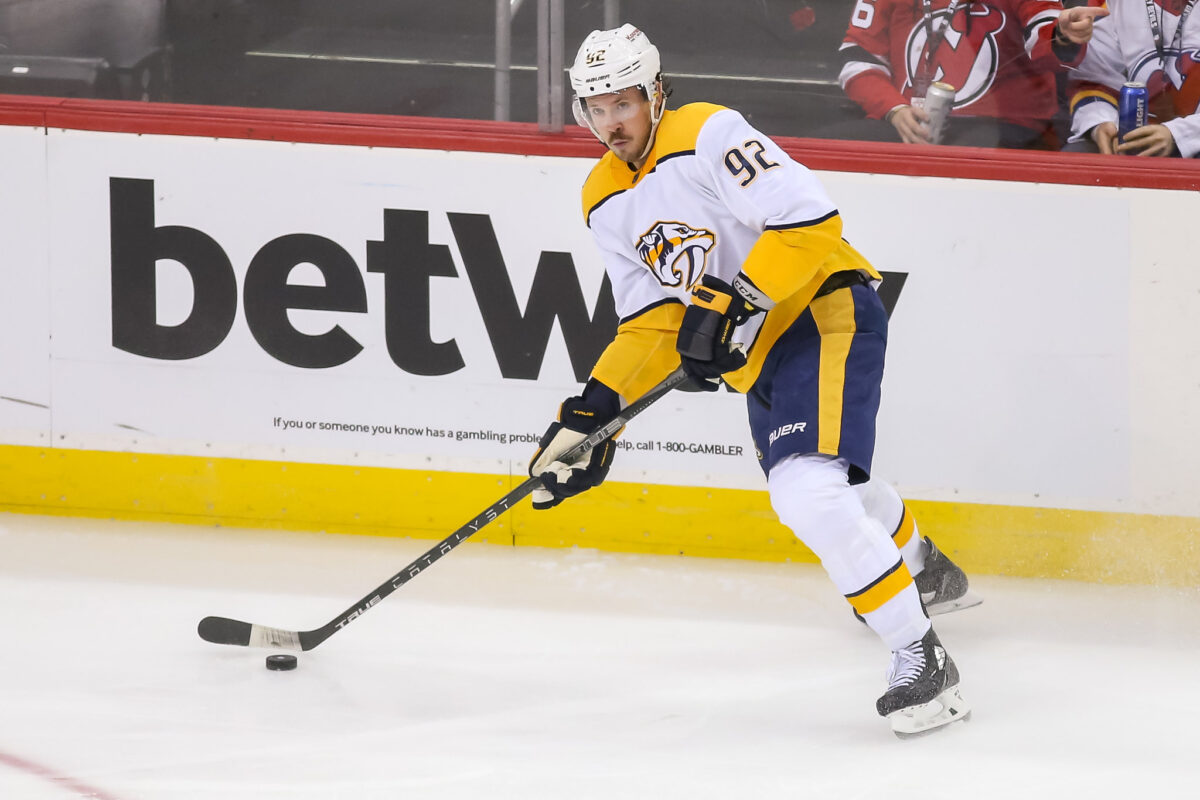 Despite how positive things look this season, however, there will be some serious questions regarding their future this offseason, particularly when it comes to the center position. While he hasn't confirmed it, it seems more likely than not that Pierre-Luc Dubois won't be signing a new deal with the Jets, and based on rumors could very well be shipped to the Montreal Canadiens. If that happens, they will be in need of a second line centerman, and Johansen is certainly capable of that.
While Johansen's $8 million cap hit isn't ideal, the Jets happen to have plenty of cap space available, meaning they could fit him in either ahead of the deadline or in the offseason. As mentioned previously, it is likely that the Preds would be willing to retain some of that salary as well, which could make him a fair paid center for the Jets in each of the next two seasons.
Minnesota Wild
The Minnesota Wild are a team who desperately needs help down the middle, as they have been trying out players such as Ryan Hartman, Sam Steel and Frederick Gaudreau in the first-line center role, with little to no success. Johansen, while far from perfect, would be an upgrade over those three, and would undoubtedly see an uptick in his own production if given the chance to play on a line with Kirill Kaprizov.
---
Latest News & Highlights
---
If this deal were to occur, it would be one that seems more likely to happen in the offseason given the Wild's current cap situation. That said, they have been rumored to be shopping Matt Dumba and his $6 million contract. Perhaps they are able to work out a deal involving the two in an attempt to even out the money.
Vancouver Canucks
Roughly a month ago, Vancouver Canucks general manager Jim Rutherford held a press conference and made it clear he does not intend to enter a rebuild. Instead, his hope is to pick up players on the fly that have term remaining on their deal, a category which Johansen fits into.
Though the Canucks currently have both J.T. Miller and Elias Pettersson down the middle, either one is capable of playing the wing if Johansen were to be acquired. There is also the potential that Miller isn't a Canuck by the time the 2023-24 season rolls around, as he has been rumored to be on the block despite his eight-year extension having not yet kicked in.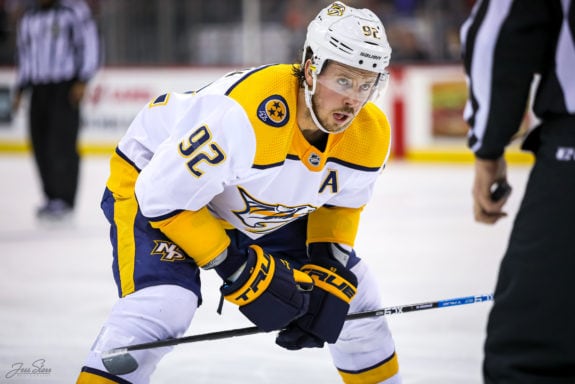 As for what would be going the other way in a potential Johansen trade, the Canucks may be willing to send Brock Boeser the other way in a deal that could be viewed as two players simply getting a needed change of scenery. The 25-year-old himself is rumored to be on the block as well, so perhaps there is a deal to be worked out here between these two teams.
Johansen Capable of More Moving Forward
Early in his career during his time with the Columbus Blue Jackets, Johansen was viewed as an extremely talented young and upcoming centerman who had the potential to be one of the game's best. Unfortunately, he has not been able to get to the level many had envisioned, as he has had some solid seasons with the Preds mixed with some others that have been rather underwhelming. That said, he has the talent level to be a second-line centerman on nearly any team, if not every team, in the NHL. Perhaps a change of scenery can get him back to producing at a more consistent rate that he has proven at times he is capable of.
---
---