The NHL trade deadline is less than two weeks away, and one of the most talked-about players potentially on the move is San Jose Sharks forward Timo Meier. He is the subject of constant rumors and speculation, with fans of other teams hoping he'll get dealt to them and pundits theorizing as to where he might go. But amidst all the discussion, one question still needs to be fleshed out: should the Sharks even trade him at all?
There's a legitimate debate to be had and arguments on both sides, so I thought it would be worth breaking them down. I will approach each argument separately and try to explain what advocates for each outcome believe. We'll start with what seems to be the prevailing theory at the moment — that Meier will, in fact, get flipped before the deadline.
Trade Meier to Enter Full Rebuild
Let's face it: the Sharks are not having a good season. They have the fourth-worst record in the league, and the most exciting event for Sharks fans the rest of the season is the draft lottery, when they'll find out where they'll be picking in the draft and can begin looking forward to the top prospects who might be joining the team.
So in a situation like this — one that's been going mostly downhill for several years at this point — maybe the right solution is to trade a star like Meier, gain a bunch of assets, and embrace a complete restructuring of the team. If they don't, there is a real risk of the team languishing in a weird NHL no-man's land: not bad enough to have much of a shot at top draft picks, but not good enough to make the playoffs either.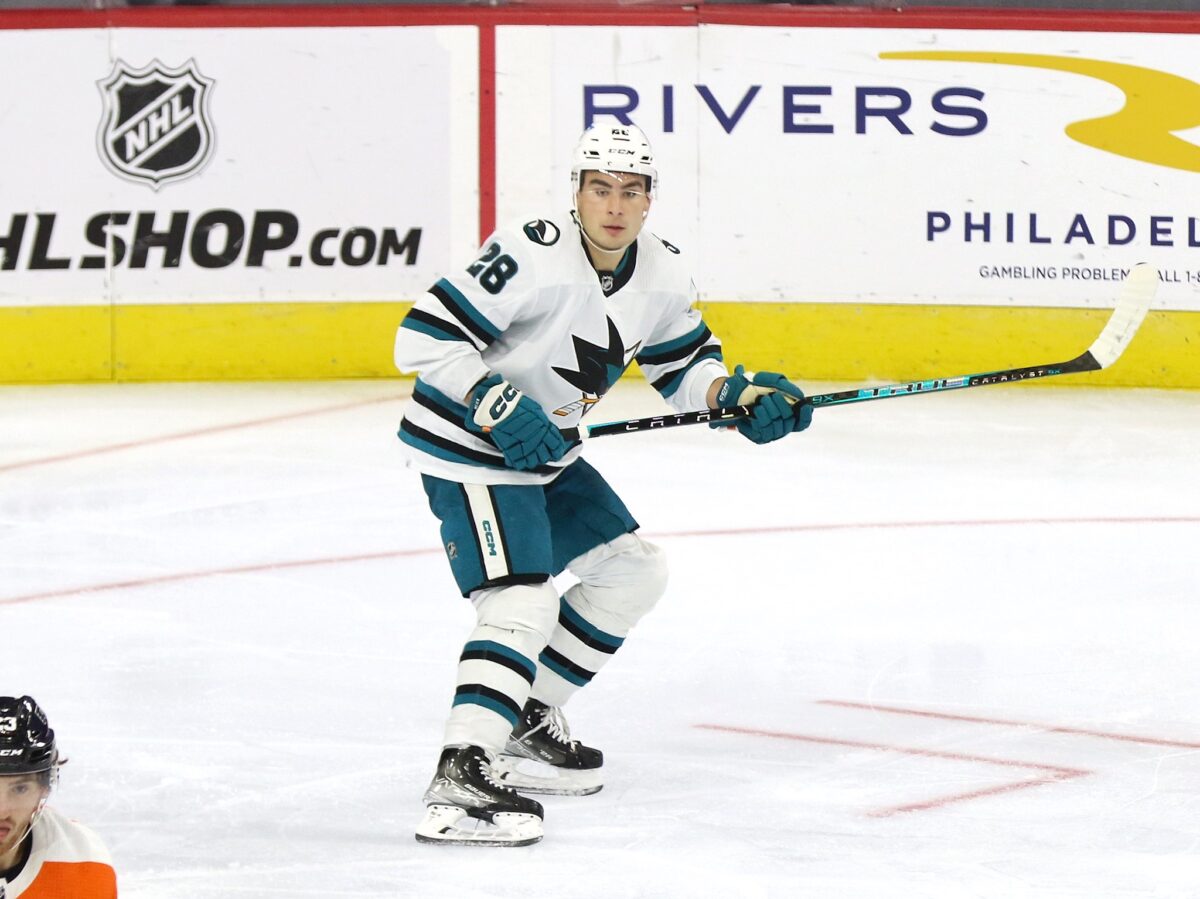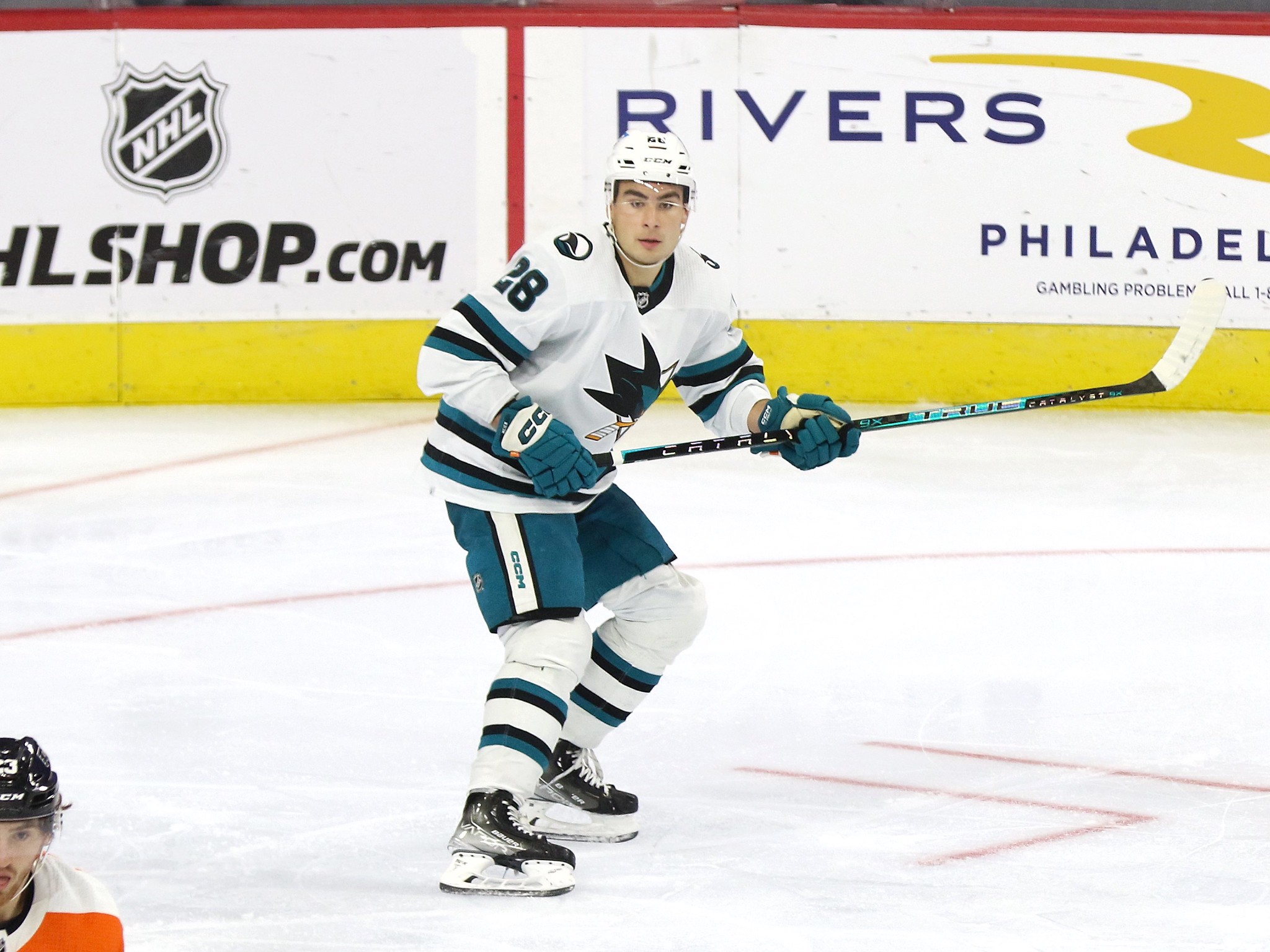 Right now, Meier is by far the best asset San Jose can dangle in a potential trade, and his upcoming restricted free agency this offseason makes him all the more enticing. Several teams would likely be willing to give up a fair amount to get him, given that they would not only be able to utilize him in a playoff push this season but also hold control over his next contract.
Related: Sharks' Timo Meier Can Be a Difference Maker for a Contender
---
Latest News & Highlights
---
Adding to the difficulty of the situation for the Sharks is their current cap situation. Several veterans are on large contracts, and adding another massive deal in Meier would only complicate their financials more. They have several exciting prospects they would probably like to begin integrating into the lineup. But when those players can join the parent club and receive meaningful ice time is unclear, thanks in part to these contracts. Meier is currently just 26, but if those prospects aren't ready to contribute until he's 30, the monetary side probably won't line up, leaving the Sharks with a clear best option of trading him.
Keep Meier and Make Him the Centerpiece
Meier is a terrific hockey player in the midst of the best season of his career. He's scored 31 goals and is on pace to shatter his career high in the category. This fact can obviously be used as a reason to trade him, but it's just as much of a reason to keep him, if not more. Players like him don't come around very often, and when they do, they can and should become the face of the franchise.
If the Sharks do trade him, they will likely receive a number of draft picks and prospects in return. Who's to say that a single asset they get back will turn into anything resembling Meier? Will any of them be capable of recording five 20-goal seasons and three 30-goal seasons before turning 27? When you have a sure thing like Meier, there's a lot to be said for holding onto him rather than giving him up for a bunch of nebulous, uncertain pieces that may or may not be helpful in the future.
San Jose last made the playoffs in 2019, when Meier was the young breakout player on a team full of established veterans. A few years later, he clearly has the talent to be one of those veteran guys on the next Sharks playoff teams. Perhaps general manager Mike Grier and the rest of the front office should trust that he'll be capable of doing so.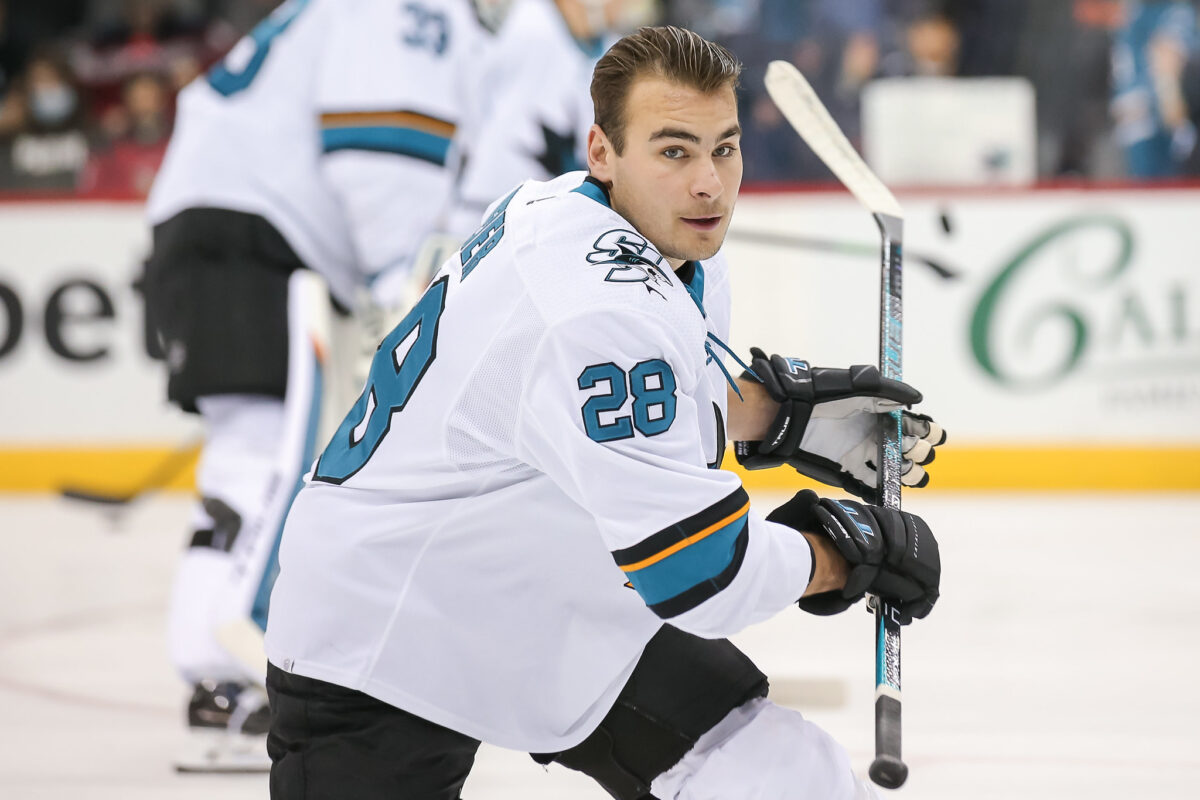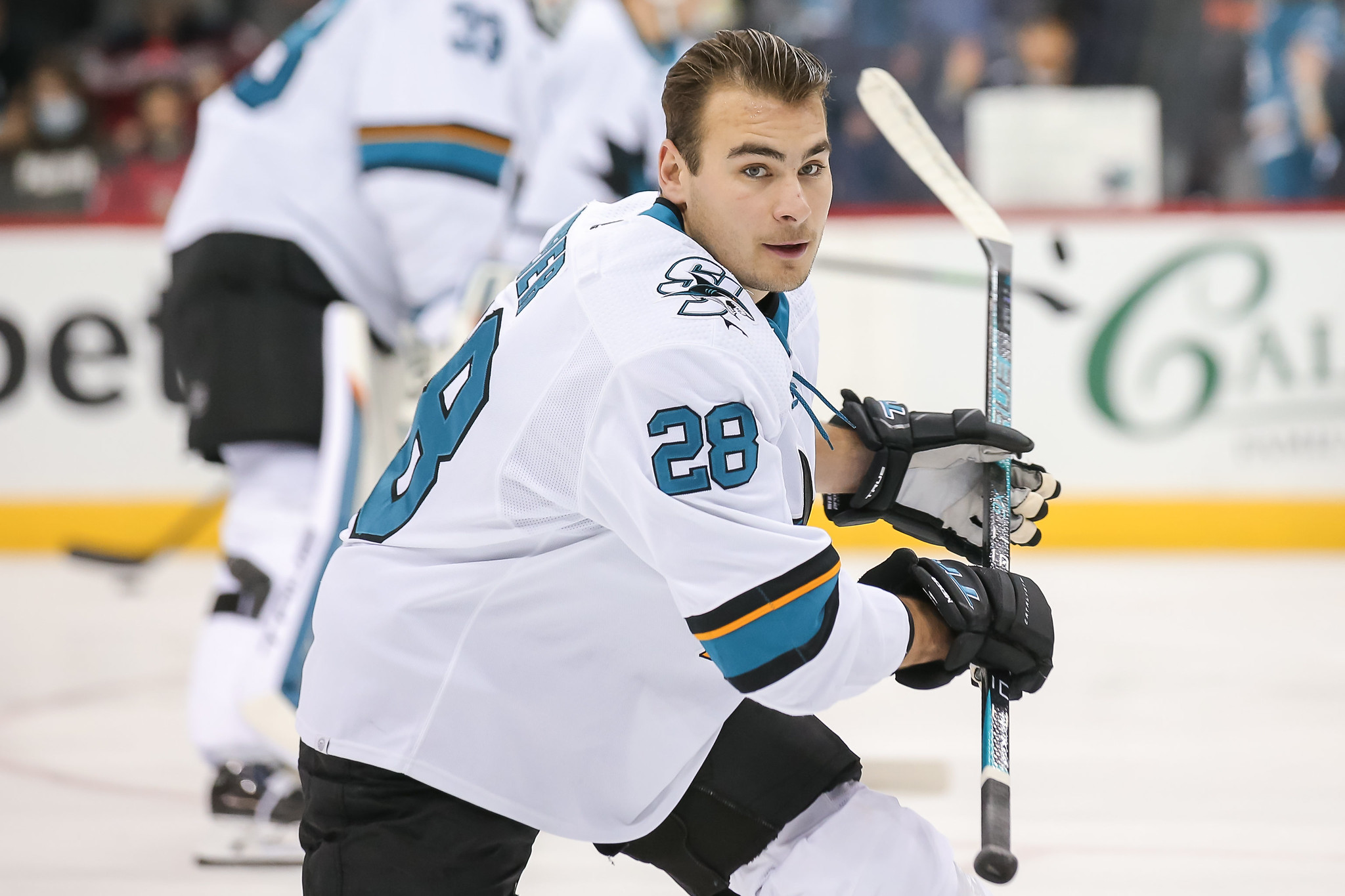 And, as strange as this might sound, it's actually possible that the Sharks aren't that far away from the playoffs. Certainly not this season, but they are tied for the second-most non-regulation losses in the league and have given up game-tying or game-winning goals in the waning minutes of the third period numerous times. Their goal differential, while far from ideal, is better than what you'd expect from a team sitting near the bottom of the league. If they clean up these issues, they may be able to flip some games and move up the NHL standings. Will they be Stanley Cup contenders next season? Probably not, but they truly might be able to begin a turnaround without having to do a complete teardown, and Meier would be in the middle of it all.
There's undoubtedly an argument that even if the Sharks don't trade Meier, they should still sell at the deadline (from 'More moves coming after Nieto trade? Sharks react to deal, Merkley's departure, Knyzhov's return,' The Mercury News, Jan. 26, 2023). They can move pieces such as Kevin Labanc to add a few draft picks, get some salary relief and free up NHL spots for their top AHL players. But a deal centered around Meier has the chance to send the Sharks into a full tank and a spiral they don't need to enter.
Whether or not to trade Timo Meier is one of the most difficult decisions that the San Jose Sharks have faced in a long time. It's not yet clear what they'll do, but whatever they choose will have ramifications on the franchise and the league for years to come.
---
---