After moving to Jokerit Helsinki during the 2017 season, Nashville Predators prospect Eeli Tolvanen had an incredible start to his pro career, scoring a hat trick in his first game as Jokerit defeated Dinamo Minsk 6-1 in their KHL opener. In this translated interview, originally appearing at the popular Russian website Sport Express, Tolvanen discussed his debut game, his move to the KHL, and his prospects for the future.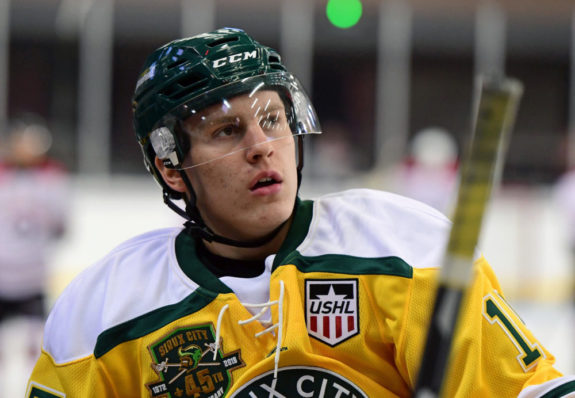 * You can enjoy the original Sport-Express article in the Russian language by Igor Eronko here *
Scoring a Hat Trick in Your First Game
Igor Eronko: You are now the youngest player in the KHL history to record a hat trick.
Eeli Tolvanen: It's great, this league has a lot of classy players. It's pleasant to have set this record. I came to Jokerit to score goals and I'm glad that it started out well.
IE: You scored your first point at your second shift and scored a hat trick in just nine minutes of ice time in your first professional game. What's up next, a five-goal game?
ET: No, why (laughs)? It was just one game. And we played well. The whole team and my line with Olli Palola and [former New Jersey Devils forward] Brian O'Neill. In the third period, everything just went the way it should.
IE: Teemu Selanne said that he's not surprised with your strong start. Do you know him in person?
ET: No, I only know his son. I played against him in the USHL. Those words from such a legend are an incredible thing to happen. Even more so if we consider that Teemu is my idol.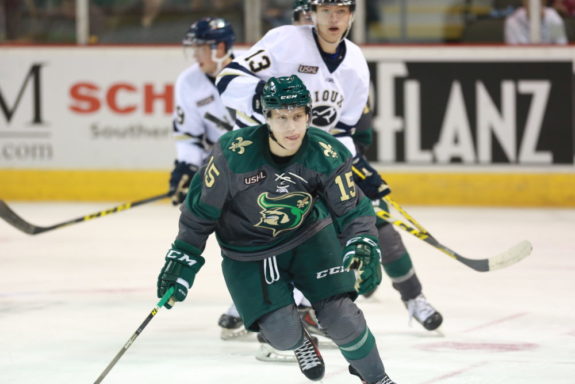 IE: You scored all your three goals with wrist shots. However, I have seen your highlights where you score off rebounds or one-timers.
ET: Yes, it's not important the way you score. I can score either way. Basically speaking, I enjoy shooting the puck. It's my trademark since I started playing. I always worked hard on my shot to make it my best weapon.
IE: So, who you're more similar to, Vladimir Tarasenko or Alex Ovechkin?
ET: I'd say Tarasenko. I watched him a lot playing for St. Louis. He's a great universal player. Ovechkin is an elite sniper.
Move to the KHL
IE: Moving to Europe you took inspiration from Austin Matthews, who spent a year in Switzerland before turning pro?
ET: Not really. I wanted to play for the Boston college, but it didn't work out.
IE: Why?
ET: Simply I didn't have good-enough marks. I had no time. I should have finished my high school in two years instead of three, and it's quite hard, considering how busy I am with hockey. I thought I could study during the summer, but then I had camps and pre-draft tests. When I lost the chance to play in the NCAA, I was advised to listen to Jokerit. I was intrigued right away. The KHL is the best league in Europe. I didn't have to think much about playing for Jokerit, I'm now playing for a strong team in a great league.
IE: Do you think that your example will lead more Finnish players toward Jokerit? Many Finnish prospects pick the CHL route, like Olli Juolevi, who is now playing for the London Knights of the OHL.
ET: A move to the CHL has also minuses, not only pluses. If you're a leader, it's great, but if you are not, hardly something can help you. It's a good thing that [in the CHL] teams play more of an NHL style, due to the smaller ice surface. You have a chance to adapt. But in the KHL, you're playing against men. There are no easy games. It's the second best league in the world, therefore playing here can't be easy. It's a great place where I can raise as a player, refine my game, become more of a universal player and improve all aspects of my game.
Tolvanen Future as a Predator
IE: You signed with Jokerit a "1+1" contract. Is the choice of the optional year behind you or the team?
ET: I can choose myself. Next year I can move to the NHL, but we'll see, it's early to think about it. We need to see how the season goes. If I have a good season, everything is possible, then probably it would be better for me to move overseas. But it's quite stupid to think about it about just one game. I need to win a regular spot with the team and achieve something before even thinking about these things.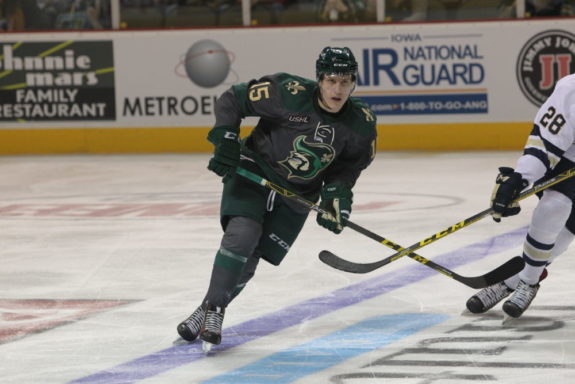 IE: You probably follow the Nashville Predators.
ET: Of course. A great team with a great future. The Predators worked great on all fronts, gathering a very good team that will have other chance to fight for the Stanley Cup. I fell in love with Nashville fans. They filled up their arena, and another 50 thousand fans outside. The atmosphere was incredible. A true hockey city.