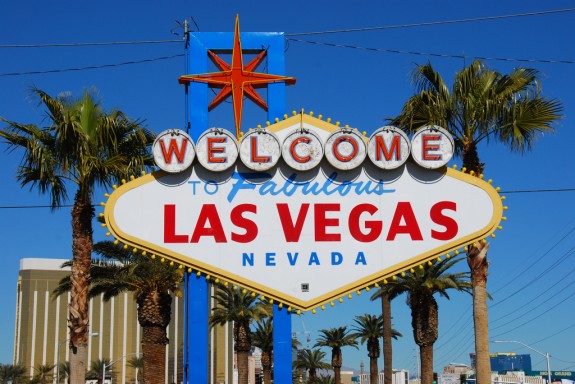 There has been much debate and controversy over the NHL's potential expansion to Las Vegas, Nevada.
While it is far from a done deal, there appears to be far more reason to believe a franchise will land in Sin City, than another potential locations discussed in previous years.
There are still multiple hurdles to clear before it becomes a reality. The main one is gaining the required 10,000 season ticket commitment, to even have it considered by Gary Bettman and the NHL Board of Governors.
There are many other logistical and financial implications that also have to be considered and various issues worked out before anyone gets to the nuts and bolts of constructing a team.
Even with all the uncertainty though that hasn't stopped the general public from trying to speculate and predict a team name, logo, colours and rosters.
There has been many a stab at all of the above in the last few months.
The team name seems to be somewhat set in stone. Prospective owner Bill Foley has already stated he would like the team to be called the Black Knights, a tribute to his military days. The question would be whether they would be the Las Vegas Black Knights or the Nevada Black Knights.
He also went on to say there would be input asked for from the public and all names would be considered. There have already been a number of names and concepts bandied about since that time.
Las Vegas Aces Concept Hockey Jersey #NHL #THW http://t.co/2Aw1i1UQT3 pic.twitter.com/nfH9Bk48Hp

— The Hockey Writers (@TheHockeyWriter) February 5, 2015
First decent Las Vegas Black Knights concept jersey pic.twitter.com/oIrcS08W6g

— Chirp Hockey (@ChirpHockey) January 16, 2015
The main thing though that has tugged at people's imagination, is what would a potential expansion roster look like and how would it work?
Many have trouble wrapping their head around it as the last one was 15 years ago when the Columbus Blue Jackets and Minnesota Wild entered the league.
All indications are that if there is a team in Vegas the earliest they would start would be the 2016-17 season.
However, for pure entertainment and fantasy sake, let's envision a team in the league's Western Conference starting next season. It's an idea many have considered and debated as soon as the ticket drive was announced.
So, what would it look like?
For arguments sake we'll take the draft rules from the 2000 NHL Expansion Draft as our guidelines here (slightly adapted).
All teams can protect one goaltender, five defensemen and nine forwards OR two goaltenders, three defensemen and seven forwards
Goaltenders need to have appeared in a minimum of 10 games over the previous season or 25 games over the past two seasons
Players need to have played in a minimum of 40 games over the previous season or 70 in the past two seasons
First and second year players are exempt
Only one position player can be chosen from each NHL franchise
Based on that, there would be some tough decisions to make for some teams. Especially whether to protect one or two goaltenders as it would affect the number of position players a team could protect.
The Black Knights would also be subject to the salary cap and would need to get to the cap floor which could enable them to take on sizeable contracts that some teams would like to have off their books.
For the sake of argument I also gave the new franchise the #3 overall pick in the NHL Entry Draft. Based on past expansions it seemed appropriate, Nashville picked #2 in 1998, Atlanta #1 in 1999, Minnesota #3 in 2000 and Columbus #4 in 2000.
Plus I just could not envision Connor McDavid or Jack Eichel starting their careers in Las Vegas.
Forwards
| | | |
| --- | --- | --- |
| LW | C | RW |
| Alex Semin | Vincent Lecavalier | Kris Versteeg |
| Martin Havlat | Stephen Weiss | Tyler Kennedy |
| Magnus Paajarvi | Mike Richards | Brendan Morrow |
| TJ Galiardi | Shawn Matthias | Matt Martin |
|   | Mark Arcobello |   |
The group possesses as much of a balance of skill and grit as well as veteran leadership as can be expected.
The centre position is intriguing as Lecavalier, Weiss and Richards all have impressive NHL resumes, however all are in desperate need of hitting the re-start button on their careers. With a new lease on life they could be stronger than expected.
Players like Semin, Havlat and Versteeg can put the puck in the net whereas younger players like Paajarvi, Galiardi and Arcobello are looking for an opportunity and a change of scenery.
Morrow and Martin provide added grit and sandpaper.
Defense
| | |
| --- | --- |
| LD | RD |
| Jan Hejda | Kevin Klein |
| Matt Bartkowski | Tom Gilbert |
| *Noah Hanifin (draft) | Rob Scuderi |
| Andre Benoit |   |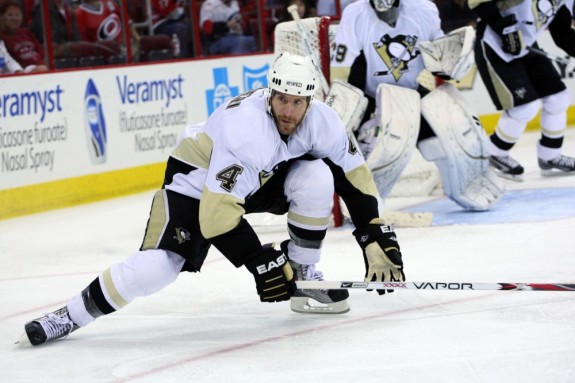 The top pairing of Hejda and Klein are veterans who are able to log big minutes and won't be overwhelmed going against the opponent's top players. Not a prototypical top pairing but solid and dependable.
Bartkowski is a player who's shown promise and will be given a bigger role to see what he can do, and Gilbert is a veteran defenseman who skates well and can log minutes in all situations.
Noah Hanifin was chosen with the #3 pick in the draft and will be paired with veteran Rob Scuderi who is a reliable veteran who has experienced many a playoff run. He will still be valuable as a defensive presence as well as a mentor to Hanifin.
Goaltenders
G
Brian Elliott
James Reimer
With St. Louis protecting just one goaltender they opted for the younger Jake Allen, which left Elliott available. He provides the team with a legitimate No. 1 option and some consistency in goal.
Toronto similarly opts to protect Jonathan Bernier and Reimer gets another opportunity, this time in Sin City. He and Elliott provide a solid tandem and will allow the team to be competitive on many nights.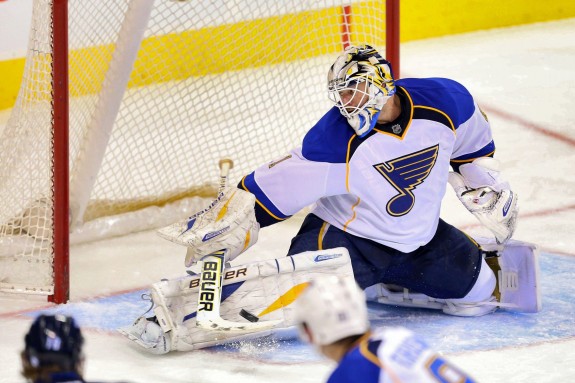 Make no mistake, however the team is constructed, it will struggle. As all expansion teams, they will have to take their lumps before becoming a relevant threat.
The roster does provide some intrigue though, especially in the sense that there are some bounce back candidates that could have an impact. Dependable goaltending should also keep many of the games close.
There are also players like Lecavalier, Richards, Versteeg and Scuderi who bring valuable Stanley Cup experience to the table.
Keep in mind, all is purely hypothetical at this point, and the draft and roster was constructed solely for a fantasy and point of discussion purpose.
Whether there is a team or not, and whether Las Vegas turns out to be a viable location or not, it creates a lot of debate and is fun to envision the various scenarios that can present themselves.
Here's a look at a few other roster projections for a new Las Vegas franchise:
What do you think, how would this roster fare?
Carl covers the Edmonton Oilers for THW as well as providing additional prospect coverage. Follow him on twitter @carlTHW, connect on Facebook or contact at carl.maloney@hotmail.com for questions, comments or if you're interested in him writing for you.