New York Rangers' first-overall pick from the 2020 NHL Entry Draft Alexis Lafreniere will not join up with Team Canada for the 2021 World Junior Championship (WJC). However, Ottawa Senators' third-overall pick Tim Stuetzle will play for Germany once he completely heals from injury. Team Finland announces their preliminary roster with some notable omissions.
Lafreniere Won't Attend World Juniors
After weeks of speculation, it was announced on Thursday that the Rangers would not allow 2020 first-overall pick Lafreniere to join Team Canada for the 2021 WJC. The Rangers want him to continue preparing locally for his first NHL training camp. It's a big blow for Team Canada, but not overtly surprising. If he had attended the tournament, fans would've been hard pressed to find a better player there.
In a statement from Hockey Canada, Scott Salmond, senior vice president of national teams had this to say about the decision.
After ongoing discussions with the New York Rangers, Hockey Canada has been informed that Alexis Lafrenière will not be released to represent Canada at the 2021 IIHF World Junior Championship in Edmonton. Although we are disappointed Alexis will not be able to join our team for World Juniors, we understand and respect the decision made by the Rangers.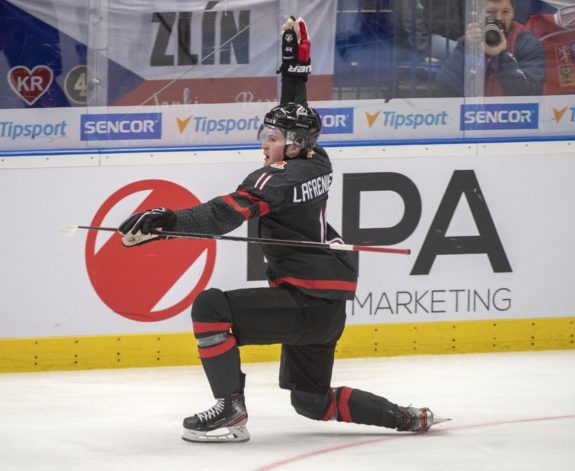 Lafreniere represented Canada in the 2020 WJC, winning a gold medal and taking home a significant number of individual accolades. He was named the tournament's best forward, most-valuable player and named to the All-Star Team.
During the 2019-20 season, Lafreniere led the Quebec Major Junior Hockey League in scoring with 35 goals and 77 assists for 112 points in 52 games played. He was awarded the Jean Beliveau Trophy for recording the most points and the Michel Brière Trophy as the league's most valuable player. He also won Canadian Hockey League player of the year for the second year in a row, joining Sidney Crosby as the only player to win it twice.
Stuetzle Will Play For Germany
Speaking of top prospect at the WJC, the Senators' 2020 third-overall pick Stuetzle will travel to Fussen, Germany, and join up with the national team for their training camp. He is returning after surgery on a broken bone in his hand that he suffered back in October. He's not 100% just yet, but he will likely be ready to go once the tournament starts on Dec. 25. The plan is that he will then join up with the Senators for the 2020-21 NHL season after the tournament concludes.
In an interview with the Ottawa Sun, Stuetzle had this to say about suiting up for his country at the WJC.
It's always a big honour for me to play for Germany and we have a great team again with some young guys. I'm looking forward to seeing all the guys again and having fun with them. We have a couple of goals that we want to reach and with this team it's possible to reach those goals. We have great character on our team. We're all looking forward to seeing each other again and we always have fun with the national team. It's going to be a little different under different circumstances, but in the end we're just looking forward to getting to Canada and playing the tournament. We have a good group.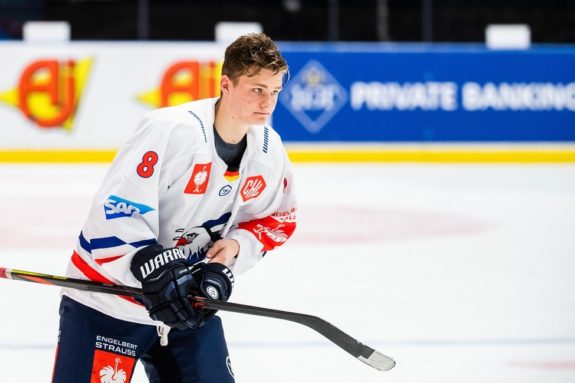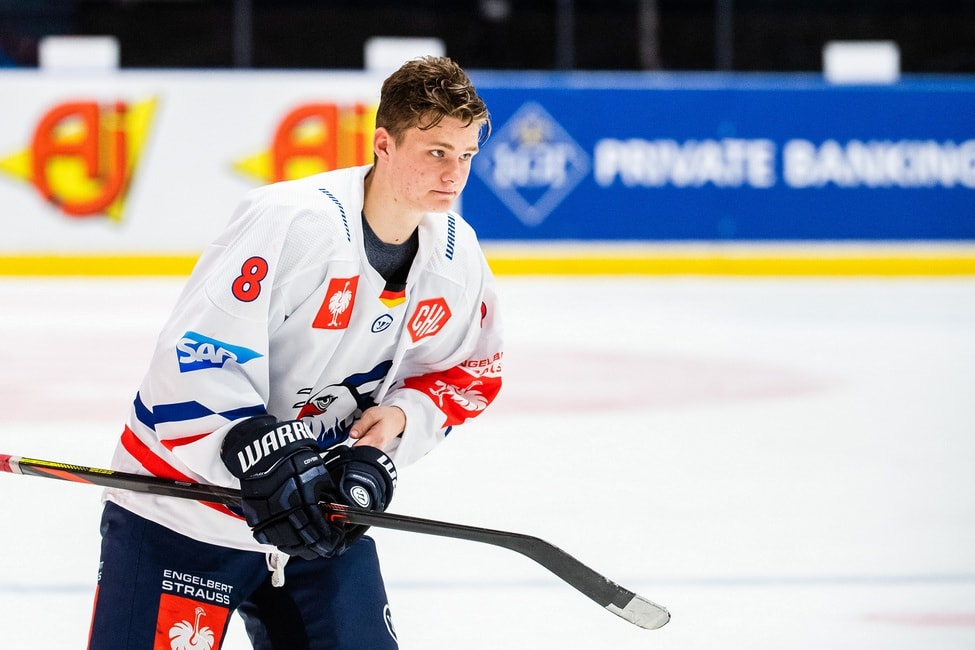 During the 2019-20 season, Stuetzle played for Adler Mannheim in the Deutsche Eishockey Liga in Germany. He amassed seven goals and 27 assists for 34 points in 41 games played, winning DEL Rookie of the Year. He represented Germany during the 2020 WJC, recording five assists in five games played.
Team Finland Releases Preliminary Roster
On Friday, Team Finland released its preliminary roster for the 2021 WJC. Florida Panthers prospect Anton Lundell leads the way up front and is joined by the surprising addition of 2022 NHL Entry Draft top prospect Brad Lambert. Most notably, Carolina Hurricanes prospect and Lambert's teammate Patrik Puistola was left off the roster despite finishing second in team scoring in last year's WJC with eight points. In another twist, one of the top prospects for the 2021 NHL Entry Draft was left off the roster in Aatu Raty.
The Toronto Maple Leafs lead the way with three prospects featured on the team with Roni Hirvonen, Topi Niemela and Mikko Kokkonen. Winnipeg Jets prospect Ville Heinola returns after registering five assists in seven games in last year's tournament. Finland should still have a strong team this year, but any way you look at it, the omissions of Raty and Puistola are puzzling.
Finland finished fourth in last year's tournament after losing to Canada 5-0 in the semifinals and Sweden 3-2 in the bronze medal game.
---
---