This series will appear in three parts on July 21, 23, and 25 (The Good Guys, The Bad Guys, and Too Soon to Tell)   The Rangers are a big market, big money squad and even with their recent emphasis on homegrown talent they still find themselves being the former team of many players around the league. It was not so long ago when the Rangers seemingly turned over their roster every single offseason and were amongst the five most likely destinations for every big free agent name. Though that led to many talented players coming to the garden it also brought along some horror stories of players who got swallowed up by the big market or for some other reason did not succeed in blue. With former Rangers all over the NHL it can be difficult to know who you can root for and who you must root against. In an attempt to clear the air on former blueshirts, here is the definitive guide to former Rangers:
The Good Guys: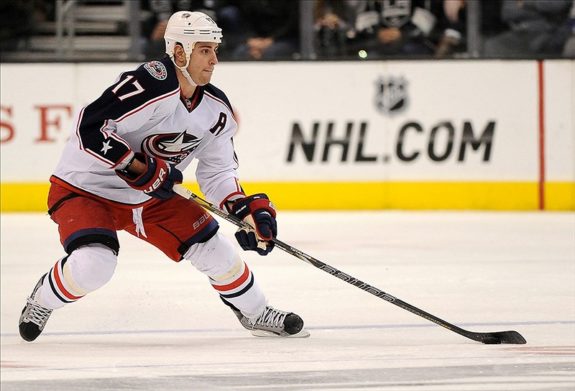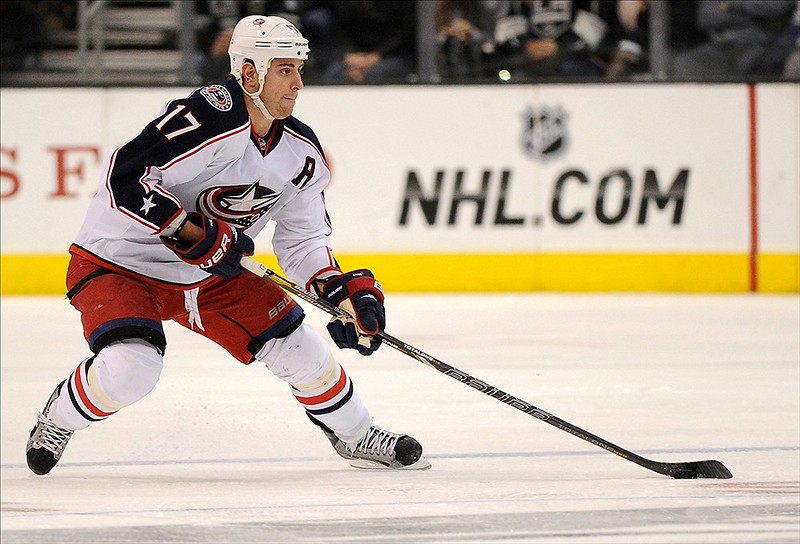 Brandon Dubinsky (And Blue Jackets Teammates Tyutin and Anisimov):
It is not everyday that you have the chance to add a player as prolific as Rick Nash to your roster. When that opportunity presented itself the Rangers made the wise choice of pulling the trigger and the results have been solid with a Stanley Cup Finals less than two years after the deal was completed. That said it is tough for Rangers fans not to wonder what if as Dubinsky thrives in Columbus while a certain former captain broke fans hearts (more on that later). For now the Columbus trio of former Rangers are in the good graces of the garden faithful after serving the Rangers valiantly and not leaving under their own volition but through a trade that has worked out well for both sides. We will see if this outcome changes as time goes on and the Rangers and Blue Jackets continue to fight for playoff spots in the new alignment.
P.A. Parenteau:
The young winger showed flashes of promise when he played his first significant NHL time in 2009-10 with the Rangers. After departing The big apple for Long Island he landed in Colorado where he was an unsung asset on this years biggest surprise success in the Avalanche. After creating a name for himself as a solid role player, he will have to establish himself in Montreal after being traded for Daniel Briere. Rangers fans should see no malice toward the up and coming Parenteau, especially now that he is not wearing orange and blue anymore. Just because the Rangers did not think it would behoove them to keep him around doesn't mean it isn't nice to see a player who started his pro days in the garden succeed.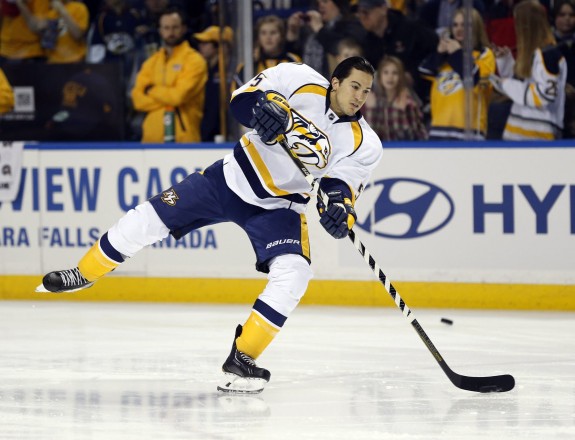 Michael Del Zotto:
Del Zotto's fall from grace started under former coach John Tortorella but was cemented under the new system of Alain Vigneault. Despite holding great promise, Del Zotto was unable to find success in either of the coaches very different systems. With the Rangers built to start chasing the cup now, they pulled the trigger on a deal to bring a stable veteran in Kevin Klein to New York in exchange for the loads of thus far unlocked potential in Del Zotto. Things didn't work out as planned but it was not due to lack of effort and Rangers fans likely still hope to see MDZ find success in his new home. Especially because Nashville is a team that rarely matches up with the blueshirts.
Marian Gaborik:
For a brief time there was a dream that Rick Nash and Marian Gaborik could both succeed in one lineup but it was quickly undone after a half season when the Rangers parted ways with Gaborik in a deal that yielded Derrick Brassard, John Moore and Derek Dorsett along with a sixth round pick in this years draft. Though fans may get nostalgic of the possibilities of two elite scorers in one lineup, the trade has mostly worked out for New York with two of the three players they received becoming cornerstones of the lineup who are young and only getting better. Watching Gaborik get his first cup against the Rangers this year against the blueshirts definitely tested the amount of ambivalence toward the Slovakian scorer but it was tough not to be happy for a guy that had a great amount of success in his time in New York. It definitely helps Gaborik's case that the deal the Rangers made will likely yield many more productive starts as Gaborik continues to be injury prone and Brassard and Moore develop into productive starters.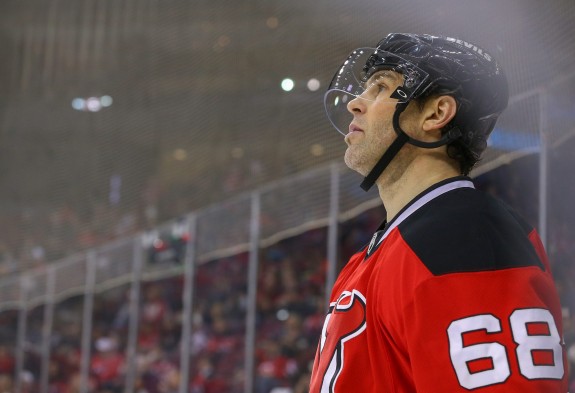 Jaromir Jagr:
Even though Jagr joined the hated crosstown Devils after leaving New York he is a class act who is as close to universally liked across the league as any player can be in the NHL. Jagr has played for a total of seven teams and his stint as a member of the New York Rangers was the second longest of his career behind only his 11-year run in Pittsburgh. It is tough to imagine another player who could play for two (former) Atlantic Division rivals and still be cheered whenever he enters the garden but Jagr, who is easily a top 50 forward of all time, is not just any hockey player. Despite being in his 40s, Jagr led the Devils in scoring last year so the Rangers are sure to see him play at least one more season in another jersey. With 319 points in four seasons as a Ranger, Jaromir Jagr is the epitome of a former player who will always be held in the highest of regards by blueshirts faithful.