The New York Rangers signed Filip Chytil to a four-year, $17.75 million contract extension on March 31. Although at times injuries prevented him from getting into a rhythm in his first few seasons, he has developed into an important and reliable player.
This extension is a team-friendly one based on Chytil's play last postseason and this season. The deal has the potential to pay off in a big way if the 23-year-old center can stay healthy and continue to develop over the next four years.
Chytil's Rise With the Rangers
The Rangers drafted Chytil in the first round of the 2017 NHL Draft. Even though he was one of the youngest players in the draft class, he impressed the coaching staff enough to make his NHL debut during the 2017-18 season. He showed flashes of his potential with a couple of coast-to-coast goals during the 2018-19 season but struggled defensively and had some extended scoring droughts.
Related: Rangers Could Have Avoided This Second Kravtsov Temper Tantrum
---
Latest News & Highlights
---
A turning point for Chytil came during the 2019-20 season when the team sent him to the Hartford Wolf Pack of the American Hockey League (AHL). Unlike fellow Rangers' first-round picks Lias Andersson and Vitali Kravtsov, who requested trades when they were demoted to the AHL, Chytil accepted the assignment. He played very well, producing three goals and six assists in nine games, and quickly earned another call-up to the NHL. He finished the season with 14 goals and nine assists in 60 games.
Chytil missed time with injuries but finished with eight goals and 14 assists in 42 games during the 2020-21 season. Last year he produced eight goals and 14 assists once again but played in 67 games. He played well on a line with Kaapo Kakko and Alexis Lafreniere and created a lot of scoring chances but failed to capitalize on them.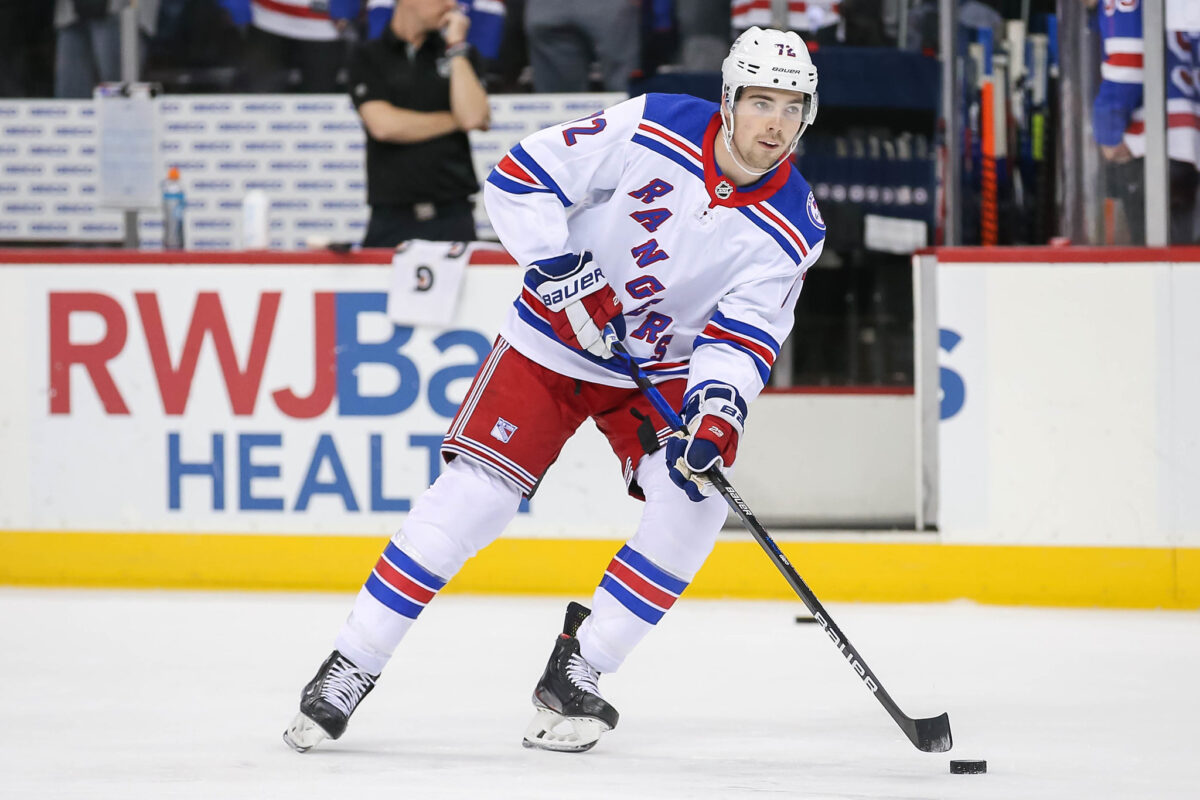 After his frustrating regular season, Chytil broke through in the playoffs. His line proved to be one of the Rangers' most effective ones, as they consistently generated more scoring chances than they allowed.
Chytil started converting on his scoring chances, scoring on a breakaway in Game 7 of the Rangers' second-round matchup with the Carolina Hurricanes. He continued his strong play in the Eastern Conference Final. In total, he produced seven goals and two assists in 20 games.
This season Chytil has built on his impressive play and contributed consistently. He is strong on the puck, skating well, and playing well defensively. Though he does not get much ice time on the power play, he generates a lot of scoring chances at even strength. He has 22 goals and 21 assists in 68 games.
What Chytil's Extension Means for the Rangers
The Rangers will have a difficult time staying under the salary cap while managing to hold on to their talented young players without trading away important veterans. Chytil's average annual value (AAV) of just over $4.4 million is very reasonable and could allow the team to re-sign players like K'Andre Miller and Ryan Lindgren.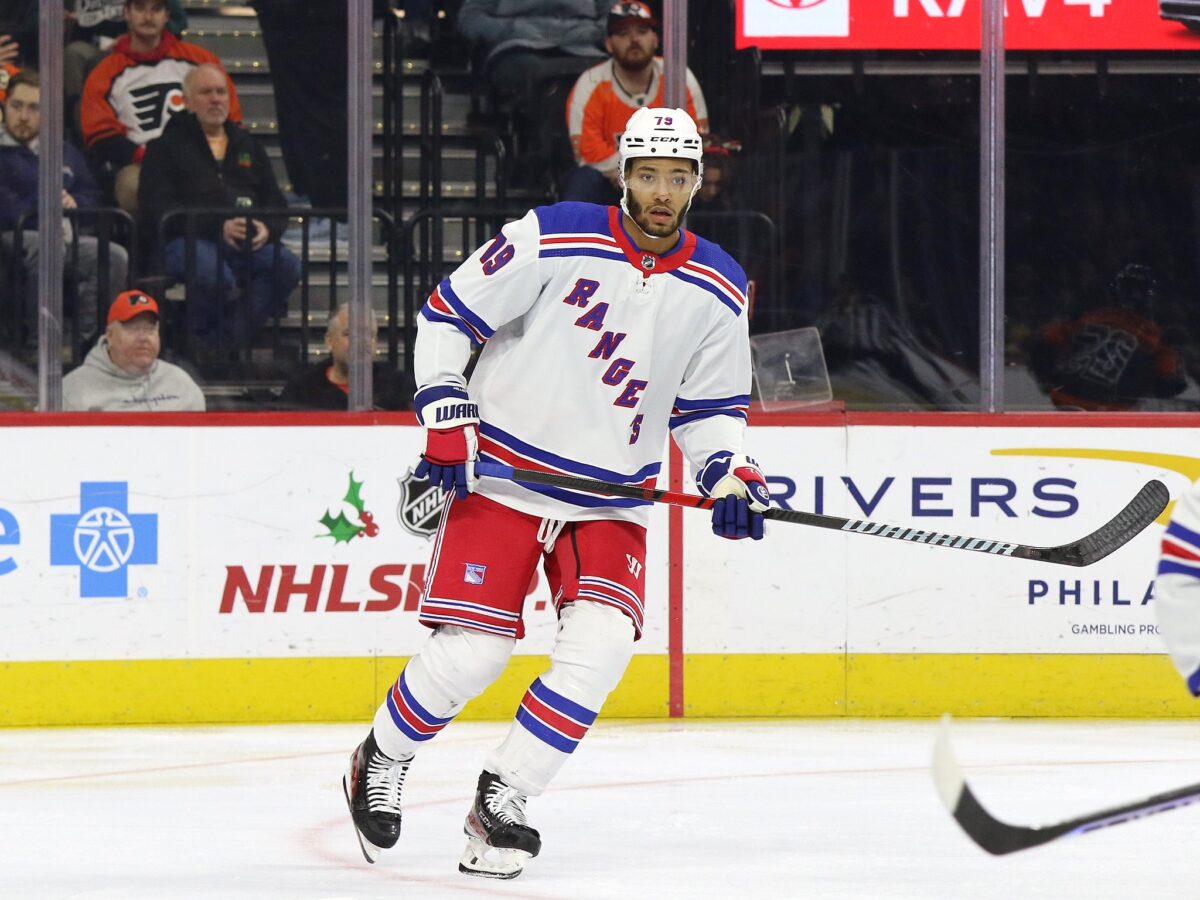 While Chytil will be an unrestricted free agent when his contract ends after the 2026-27 season, the Rangers will have some big contracts expiring before then. Artemi Panarin's contract which has an AAV of just over $11.6 million will end after the 2025-26 season. Jacob Trouba's contract which has an AAV of $8 million will also end after the 2025-26 season. This should create a lot of cap space which will make it easier for the team to keep Chytil.
The contract is also team-friendly because at just 23 years old, Chytil can certainly keep improving. It is also possible for him to start getting more opportunities on the power play which in turn should lead to more offensive production. Only five of his 43 points this season have come on the man advantage.
For Chytil and the Rangers Moving Forward
With the playoffs approaching, the Rangers will once again look for Chytil to provide a spark. They will also look for him to continue to develop and improve over the next four seasons. The young center has already become a difference maker and the Blueshirts are getting excellent value in his extension.
---
---