Every stud blueliner needs the right partner by his side. In the New York Rangers' case, Adam Fox has been emerging as a true No. 1 defenseman. And the man glued to Fox's left has been Ryan Lindgren for the last year and a half.
The chemistry between the two defenders is undeniable, and both seem to play off of each other's strengths well. The roles are defined, as Fox is able to feel confident in getting involved offensively with the knowledge that Lindgren is back providing coverage.
On the defensive side of the puck, Fox is far from a liability. He is a two-way defenseman who can carry his own weight in his own end. His talent combined with Lindgren's physical style of play gives opposing teams problems when they are on the ice.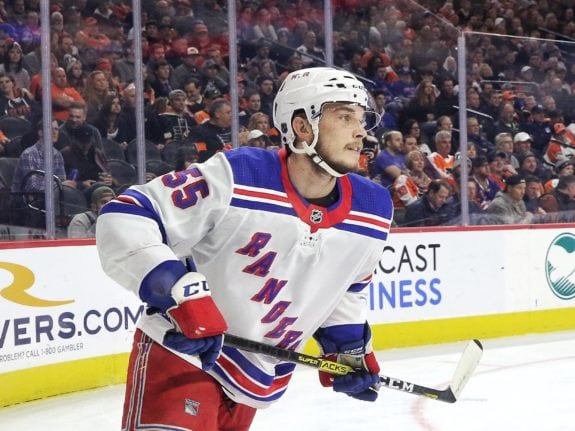 During Lindgren's first full campaign as a Ranger, he posted a goal and 13 assists in 60 games, to go along with a plus-16 rating. On a Ranger team that was considered a rebuilder with minimal expectations, these are fantastic numbers for a player not regarded as a top prospect. Lindgren has been growing as a player ever since last season, and has become a presence on the ice as a warrior for New York.
Comparables
While not always the case, most elite point-getting defensemen have a reliable defensive stalwart by their side. This stay-at-home defensive mindset allows the more skilled partner to roam the ice with confidence. While Fox sometimes pinches to keep a puck in the offensive zone, or goes for a skate on the breakout, Lindgren hangs back to give an outlet and to also cover any turnover that occurs during the play.
A great example of this defensive teamwork is the former Ottawa Senators pairing of Erik Karlsson and Marc Methot. Perhaps the best offensive defenseman of the 2010s, Erik Karlsson found huge success with Marc Methot by his side. Methot's defensive prowess allowed for Karlsson to get creative and led to Karlsson's second Norris Trophy in 2015.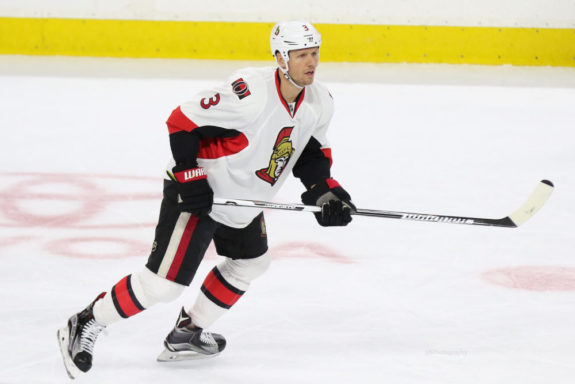 A more recent example of a successful defensive pairing is Cale Makar and former Rangers prospect Ryan Graves. During the 2019-20 season Graves posted 26 points and a plus-40 rating while skating with Cale Makar. Now anyone who watches hockey knows that Cale Makar will win multiple Norris Trophies. But let's not discredit what Graves does for Makar. If nothing else, Graves gives Makar the confidence and peace of mind that no matter what Makar decides to skate, Graves will be behind him as the last line of defense.
What to Expect
Lindgren's fearless style of play reminds Ranger fans of what Marc Staal and Dan Girardi brought to the table. Were Staal and Girardi expected to put up tons of points? Absolutely not. But what they were expected to do is lead by example on and off the ice. On the ice, numerous blocked shots, engaging with opposing forwards in physical play, and never quitting
Vancouver's Quinn Hughes is currently finding out the hard way what it's like to be an elite offensive defenseman without a rock-solid stay-at-home partner. While Hughes' scoring has been fantastic through the first part of the season, he currently holds a minus-12 rating through 22 games.
Offensively, Fox should not be compared (yet) to the likes of Karlsson, Makar and Hughes. But it's not ridiculous to draw the comparison between Ryan Lindgren and the trio duo of Methot and Graves. With time, Lindgren has the chance to round out his game and even possibly provide a little more offense. But his chemistry with Fox is such an asset to the team that, barring any major acquisition, I don't think should be tinkered with. Letting Fox and Lindgren grow together over the next few seasons can result in major success for both the players and the team as a whole.
---
---
Junior writer covering the New York Rangers for The Hockey Writers.