At the time of the 2020 NHL Entry Draft, Alexis Lafreniere was viewed as a near-generational talent, one who would immediately make a massive impact on whatever organization was able to select him with the first overall pick. That team ended up being the New York Rangers, though things haven't gone as planned through his first two and a half seasons with them.
Related: Emergence of Klim Kostin Makes Puljujarvi Trade Easier for Oilers
Through 172 career games, the now 21-year-old has managed just 36 goals and 69 points, including five goals and 17 points in 37 outings this season. While some of the blame has been placed on the shoulders of Lafreniere himself, many have come to question the Rangers' development of young prospects, as other high-drafted young talents such as Kaapo Kaako and Vitali Kravtsov have struggled.
While most expected the Rangers to remain patient with Lafreniere, given his extremely high potential, that may no longer be the case. Less than a week ago, Gerard Gallant chose to make the skilled winger a healthy scratch, and other teams around the league have taken notice. There have reportedly been several general managers contacting the Rangers regarding Lafreniere, resulting in speculation that he may be moved in the near future. If that is indeed the case, here are three teams that may make the most sense to acquire him.
Chicago Blackhawks
Coming into the 2022-23 season, the Chicago Blackhawks were expected to struggle, and have certainly lived up to that expectation. Through 36 games, their 8-24-4 record ranks dead last in the league, which puts them right in the hunt for the potential to select Connor Bedard with the first overall pick in the upcoming draft. What it has also done is resulted in plenty of trade speculation for players such as Patrick Kane and Jonathan Toews.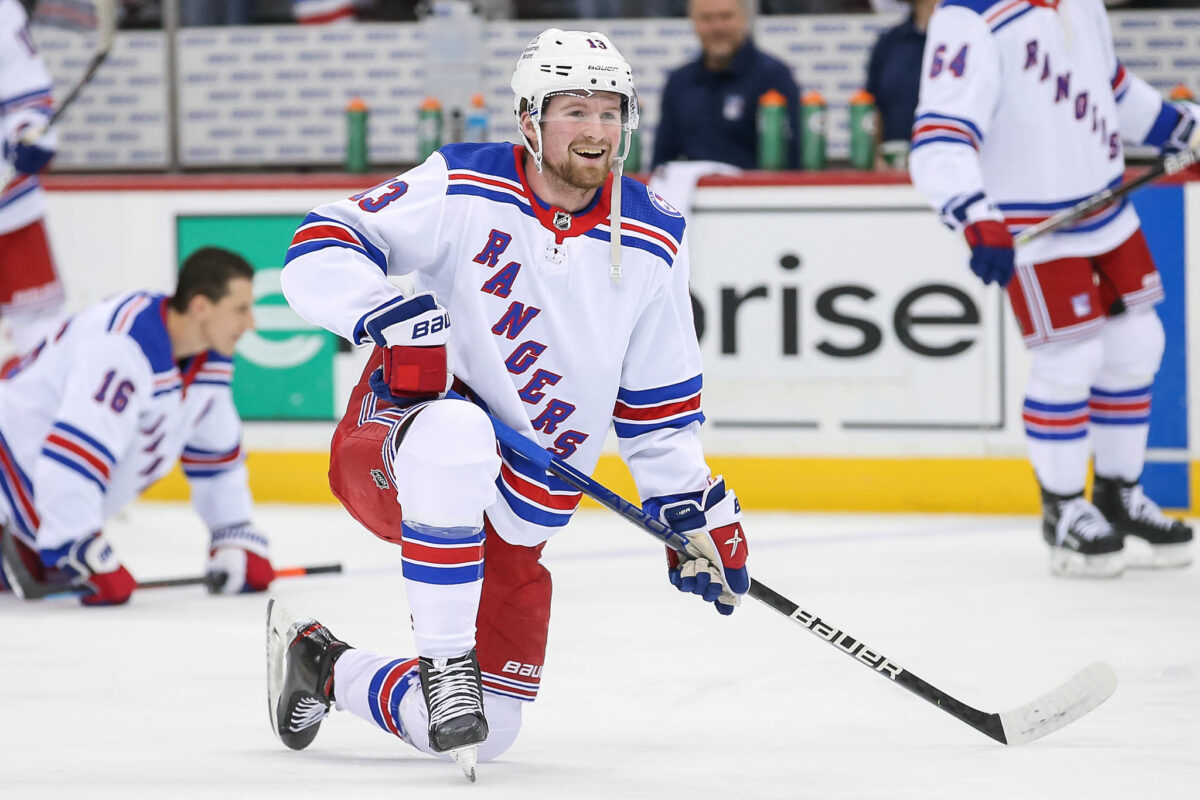 Kane, in particular, has generated plenty of buzz in regards to trade speculation all season long, with the Rangers being considered one of the front-runners to land him. That said, in order to move him, the Blackhawks, who are in the very early stages of a rebuild, will be expecting some young talent in return, and what better than a player in Lafreniere, who many believed was destined to become a superstar just a few short years ago.
From the Blackhawks' perspective, they would immediately be able to provide Lafreniere with a spot in their top six to truly flourish, something he hasn't been given with the Rangers. Whether he would be enough to land Kane remains to be seen, but he is certainly a great starting piece in a move that could truly benefit both clubs.
Vancouver Canucks
While many Vancouver Canucks fans believe what their team truly needs is better defensemen, general manager Patrik Allvin is reportedly very interested in Lafreniere. This discussion was brought up by Canucks insider Rick Dhaliwal, who was quick to point out that the organization has ties to the former first-overall pick.
---
Latest News & Highlights
---
Dhaliwal mentioned that Emilie Castonguay, who is the Canucks assistant general manager, used to serve as Lafreniere's agent. Much like the Blackhawks, the Canucks would be able to give him better opportunities when it comes to being offensively productive, as they are not nearly as competitive of a team as the Rangers are. On top of that, like the Blackhawks, they have a player in Bo Horvat on an expiring deal that many teams have expressed interest in.
Horvat, who is in the final year of a contract that carries a cap hit of $5.5 million, is having a career season with 26 goals and 40 points through 36 games. Whether that scorching goal-scoring pace can be sustained for the remainder of the season remains to be seen. Still, even if not, he has proven throughout his nine-year career to be a solid point producer while also being very sound defensively.
San Jose Sharks
Though the San Jose Sharks haven't struggled on the same level as the Blackhawks this season, they own a very underwhelming record of 12-20-7, which has them in the running to land Bedard in the 2023 Draft as well. This is a team doing its best to do a rebuild on the fly, but some lucrative contracts have made it difficult to do so.
Adding Lafreniere would help in their process of gaining young talent while also being an affordable option, a key element given their current cap issues. Though Lafreniere needs a contract at season's end, his production to this point in his career will ensure his next deal isn't a very expensive one. One player in this particular case that could be on the move the other way is Timo Meier, who is in the final year of his contract.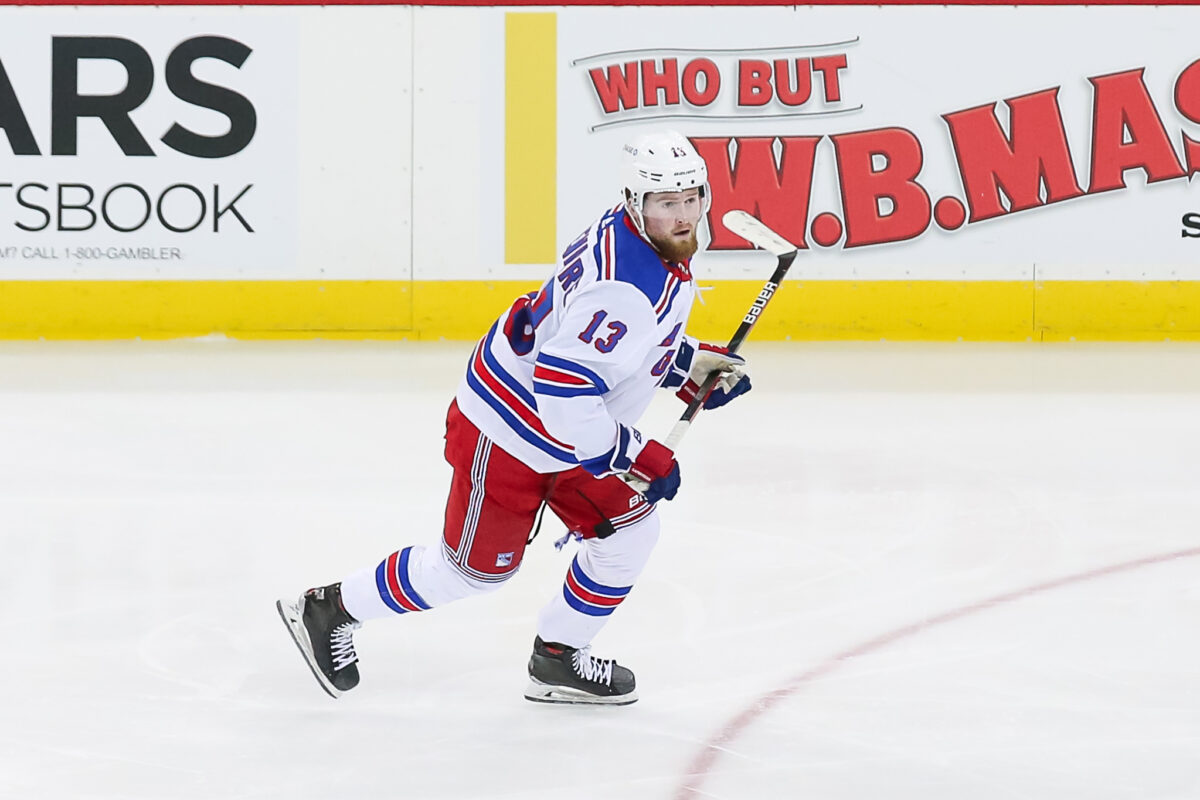 Meier, 26, carries a cap hit of $6 million and is having himself another solid season with 21 goals and 38 points in 39 games. There have been reports that the Sharks want to re-sign him, but whether he wishes to be a part of a team that could continue to struggle in future seasons remains to be seen. If not, moving him for Lafreniere could be a very solid deal for Sharks rookie general manager Mike Grier.
Lafreniere Has Plenty of Upside
As mentioned, Lafreniere was a player who just a few years ago was viewed as a borderline generational talent. Though things haven't gone as planned in his career thus far, a change in scenery could prove to be all it takes to unlock that potential. It certainly would be a gamble for any acquiring team given that he won't come cheap, but is one worth making as it could help these teams turn things around quicker than anyone expects.
---
---
---
---