The St. Louis Blues enter January with a number of issues. Injuries have become a problem as they'll be without Torey Krug, Vladimir Tarasenko, and Ryan O'Reilly for this entire month. On top of this, they're four points out of a playoff spot with no consistency in sight.
Related: Blues Weekly: Rosen's Streak, Tarasenko, O'Reilly, & More
The Blues are 17-17-3 with 37 points and a goal differential of minus-21. It hasn't been an ideal season, and their schedule remains tough this month. This is the most crucial month of the season to this point. If the Blues slide continues, they'll surely become sellers at the trade deadline. Let's get into the difficult month of games that the Blues will face.
Toronto Maple Leafs – Jan. 3
The Blues lost to the Toronto Maple Leafs on Dec. 27 in St. Louis. The game went to overtime, where William Nylander scored the game-winner on a turnover from Tarasenko. Things are going to be more difficult for the Blues this month with their injuries, but also a tough road schedule ahead. This begins a difficult four-game road trip for the Blues as they play two in Canada and two in the United States.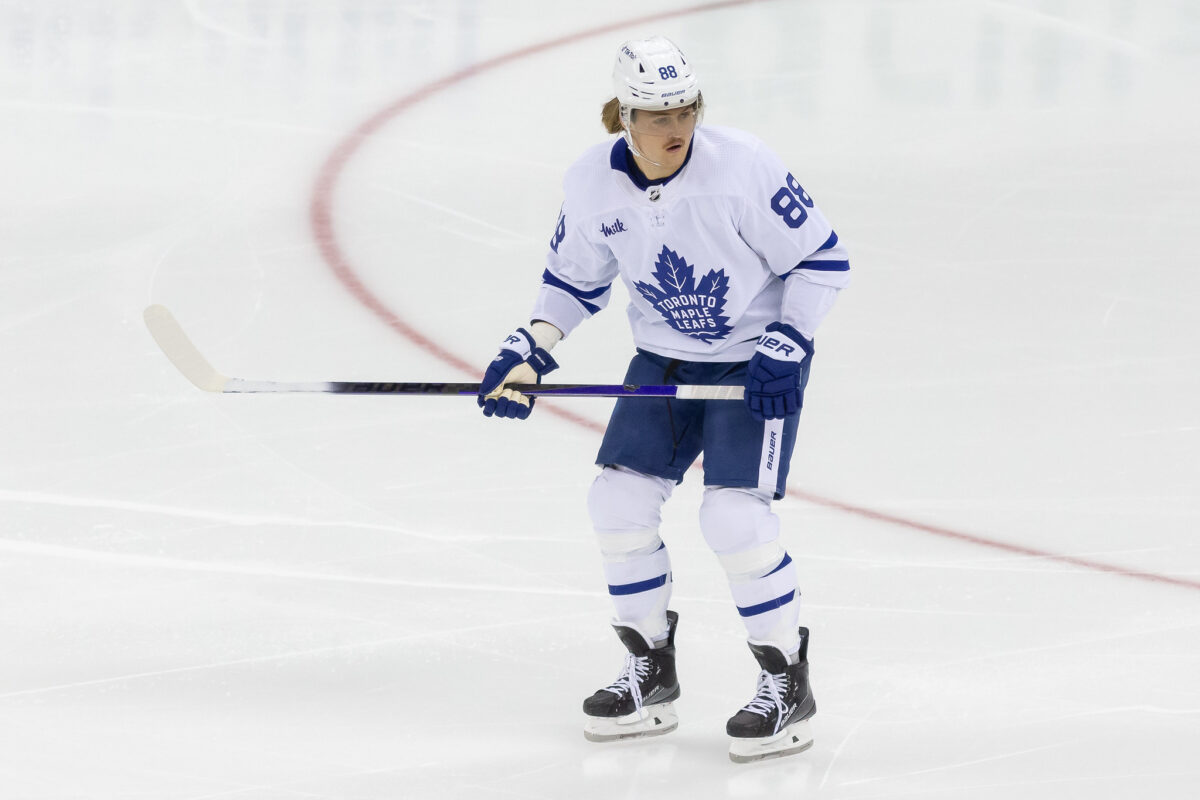 The Maple Leafs are 23-8-6 on the season with 52 points. They rank second in the Atlantic Division, behind the Boston Bruins. They are also tied with the Dallas Stars for the fourth most points in the league. A big difference for them this season has been defending their own net. They ranked 18th in the NHL in 2021-22 in goals against. They are now second in goals against, behind only the Bruins. Despite them scoring fewer goals on average this season, they remain one of the league's most elite teams.
They will be a tough matchup for the Blues, especially since it will be their first without O'Reilly and Tarasenko. Last season, the Blues went into Toronto and won 6-3. Pavel Buchnevich scored two goals, and Ville Husso saved 34 of 37 shots. However, this is going to be a hard game for the Blues to win.
New Jersey Devils – Jan. 5
After a hot start for the New Jersey Devils, they've come back down to earth a bit. They are 23-11-3 on the season, which is good for second in the Metropolitan Division. They are a bad matchup for the Blues. Their speed and skill has been a lot for them to handle over the past couple of matchups. The Blues went 0-2 against them last season. They gave up 10 goals to Devils in two games last season. I don't think the Blues can defend a team like the Devils, but I've been proven wrong before.
---
Latest News & Highlights
---
As for the 2022-23 Devils, they've been outperforming expectations. The club is 10th in goals for and fifth in goals against throughout the NHL. Jack Hughes has 42 points in 37 games, while goaltender Vitek Vanecek has a save percentage (SV%) of .911 and a record of 13-5-2. This team is fun to watch, and their future is as bright as anyone in the league. I don't expect the Blues to slow them down, but they can score goals against them.
Colorado Avalanche – Jan. 28
The third and final game to spotlight is a late-month matchup with the Colorado Avalanche. This will be the third game of the season against the Avalanche. The Blues beat them in Colorado but lost to them in St. Louis. It's been a season of injuries for the Avalanche. Players like Gabriel Landeskog, Nathan MacKinnon, Bowen Byram, Josh Manson, and Valeri Nichuskin have all missed time. However, MacKinnon is back, and Landeskog should be back soon.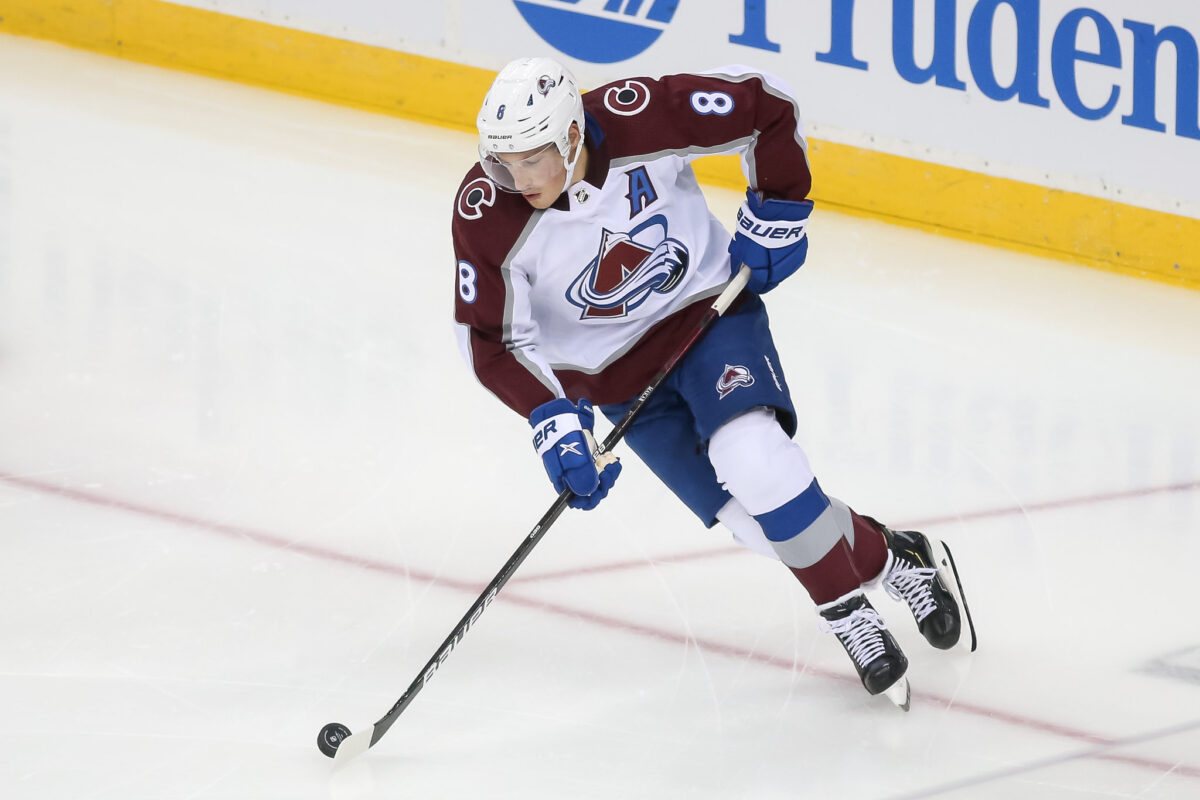 The Avalanche are 19-14-3 on the season with 41 points. They're fourth in the Central Division, and four points ahead of the Blues for a wild-card spot. Being in a playoff spot is a big win for them with their adversity and injuries. Head coach Jared Bednar deserves a lot of credit for the job he's done this season. They are bound to be dangerous as a lower seed in the playoffs if they are in a wild card spot. Mikko Rantanen has willed this team to stick together with 25 goals and 47 points in 36 games. MacKinnon has missed 11 games but he's second on the team in points. The Avalanche are going to be a dangerous team when they get healthy.
Other Games for the Blues in January
Saturday, Jan. 7: at Montreal Canadiens, 6 PM
Sunday, Jan. 8: at Minnesota Wild, 6 PM
Tuesday, Jan. 10: vs. Calgary Flames, 7 PM
Thursday, Jan. 12: vs. Calgary Flames, 7 PM
Saturday, Jan. 14: vs. Tampa Bay Lightning, 7 PM
Monday, Jan. 16: vs. Ottawa Senators, 7 PM
Thursday, Jan. 19: vs. Nashville Predators, 7 PM
Saturday, Jan. 21: vs. Chicago Blackhawks, 7 PM
Tuesday, Jan. 24: vs. Buffalo Sabres, 7 PM
Thursday, Jan. 26: at Arizona Coyotes, 8 PM
Monday, Jan. 30: at Winnipeg Jets, 7 PM
The Blues have a lot of home games this month. They can get back into the playoff mix but injuries to key players will make that more difficult. I'm not confident that they will get back into the mix, but this month will force them to pick a direction. In my opinion, selling at the trade deadline and retooling the roster is the best route. Either way, it's bound to be an interesting month for the Blues.
---
---
---
---