We recently wrote a post giving The Old Prof's (Jim Sr.) and Stan Smith's rankings of the returning players on the Toronto Maple Leafs. 
Related: Nicolas Aube-Kubel Will Be a "Hit" With the Maple Leafs
Today we will rank the offseason acquisitions in the order of importance we think they will have in the success of the 2022-23 version of the team. 
Stan's Rankings of Maple Leafs New Additions
#1  Tie Matt Murray / Ilya Samsonov 
Every time Stan thinks about the goaltending situation with the Maple Leafs, he recalls an old song released by Harry Belafonte back in 1956 called "Hosanna." One line in the song goes, "House built on a weak foundation will not stand."

This is his main worry about the upcoming season. The Maple Leafs have built a powerhouse team, at least for the regular season anyway. But, their success (or failure) rides on the shoulders of two goalies who have struggled in recent seasons.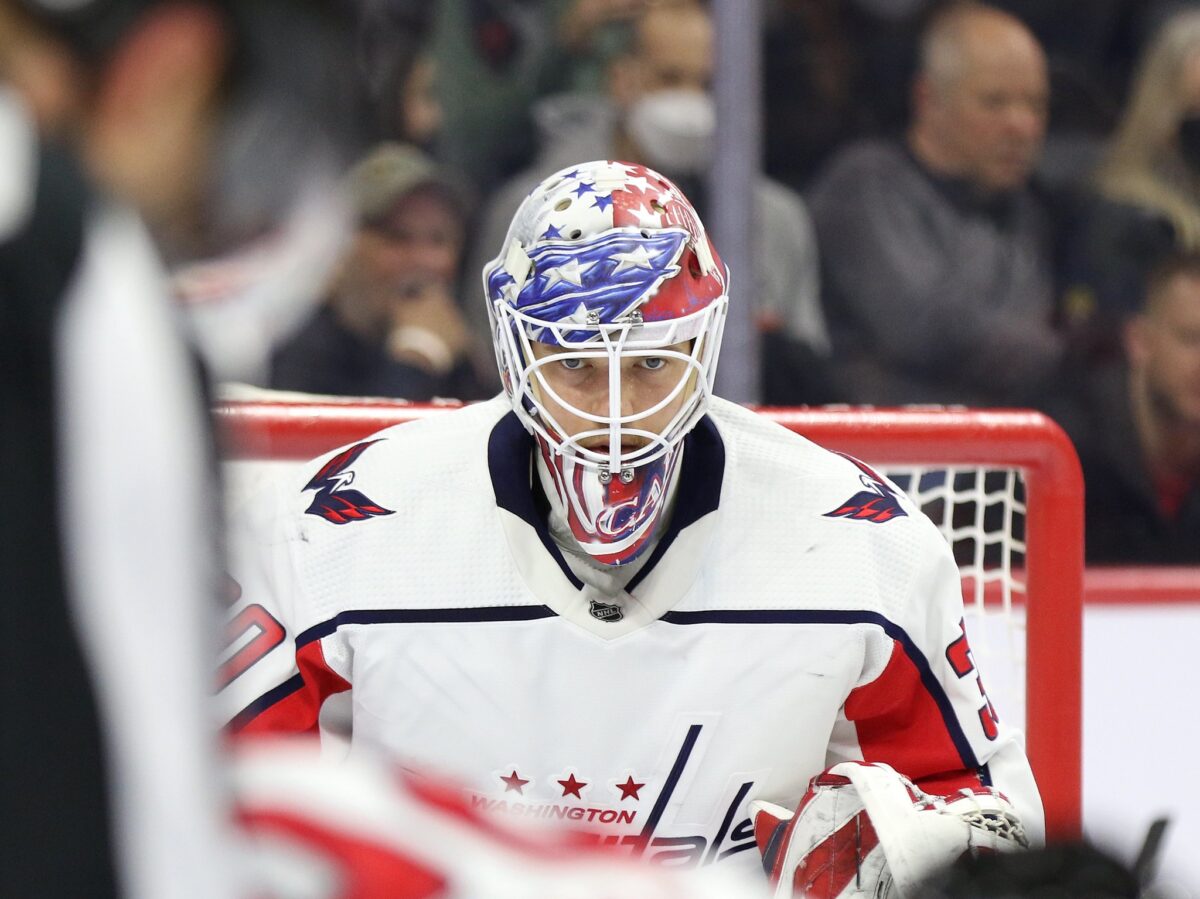 Stan believes the Maple Leafs need one of them to carry the load and to either become the goalie they were in Matt Murray's case; or, to become the goalie they were projected to be in Ilya Samsonov's case. If both continue to struggle the Maple Leafs are doomed. One goalie needs to step up. Stan doesn't care which one. 
#3  Calle Jarnkrok
Jarnkrok joins the Maple Leafs as kind of an Alex Kerfoot lite. He's a player who can play center or wing, and can play in a bottom-six role. Jarnkrok is defensively sound who can kick in 14 or 15 goals and 30 points a season.   
Related: 7 Things About P.K. Subban
With the Maple Leafs committing four seasons at $2.1 million a season to Jarnkrok, they need him to be a solid third-line player. 
#4 Nicolas Aube-Kubel
First Stan wants to know how much Nicolas Aube-Kubel weighs. He's listed on CapFriendly as 187 pounds. Wikipedia has him at 196 pounds. Hockeyreference has his weight as 214 pounds.  
Regardless, despite not being very tall, at 5-foot-11, Aube-Kubel is a very physical player registering 140 hits in 74 games in the regular season and 49 more hits in 14 games in the playoffs for the Colorado Avalanche last season. He also scored 11 goals in a strictly fourth-line role.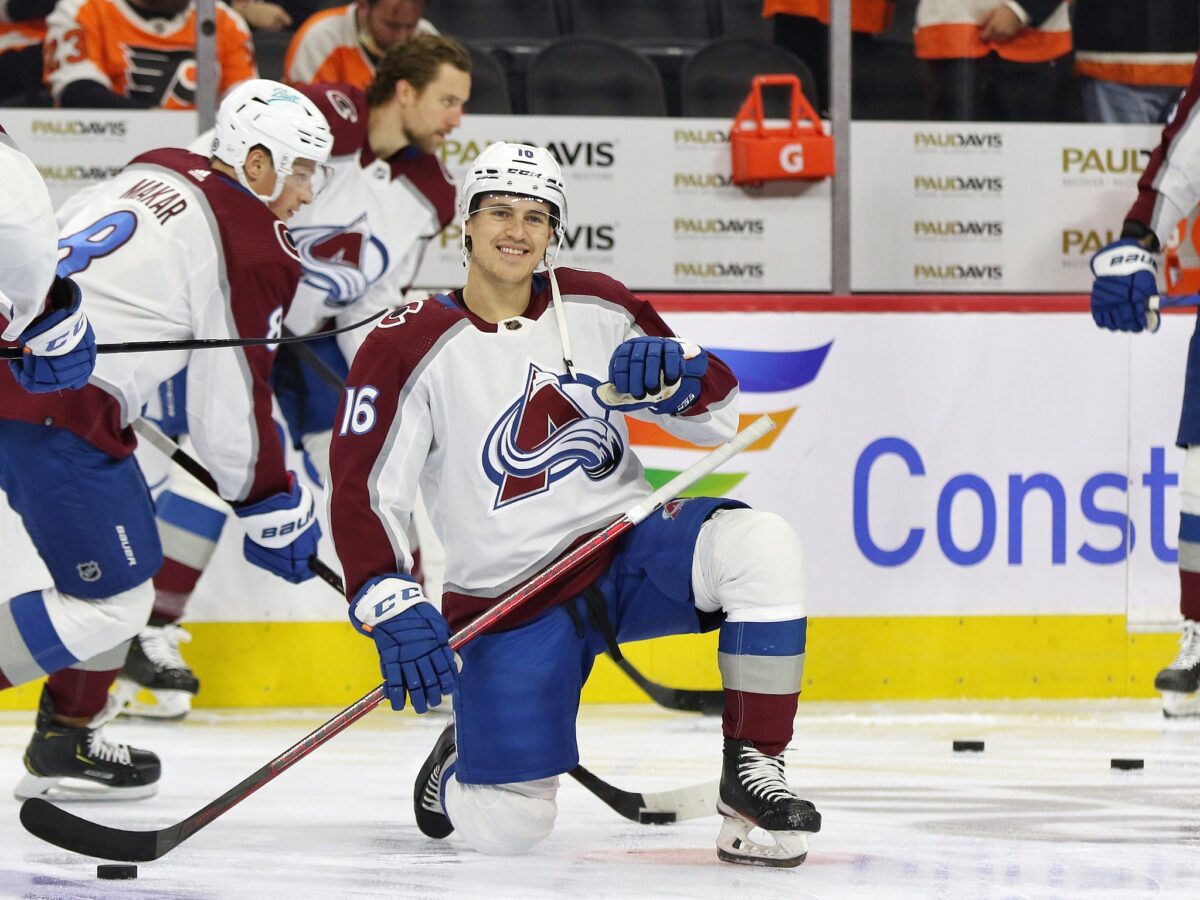 The Maple Leafs need him to continue to play that type of game and help them improve their fourth line, an area that proved to be a weakness in the latter part of the regular season and the playoffs in 2021-22.
#5 Adam Gaudette
It is difficult to say which Adam Gaudette the Maple Leafs are getting. If he's the Gaudette who struggled the past two seasons, he might find himself on waivers or in the AHL. If he's the Gaudette who scored 12 goals and 33 points in the 2019-20 season for the Vancouver Canucks or scored six goals and ten points in this year's World Championships, he could be a solid bottom-six addition to the team. 
#6 Victor Mete
Mete has 246 games of NHL experience under his belt. Despite his lack of size (at 5-foot-9 and 185 pounds) prior to last season with the Ottawa Senators, he had put up decent defensive numbers. The stat that jumps out the most is that prior to last season he was positive in plus/minus playing for both the struggling Senators and the not much better Montreal Canadiens, posting a plus-35 over four seasons before going minus-19 last season. 
Related: Zdeno Chara – 7 Cool Things About the Big Guy
Despite being a lefty, he's had success playing the right side. If the Maple Leafs do divest themselves of Justin Holl to stay cap-compliant, Mete could step into Holl's spot in the lineup.
#7  Denis Malgin
Despite his name seemingly being around forever, Malgin is only 25 years old. He's also had 192 games NHL experience with the Florida Panthers from 2016 to 2020 before joining the Maple Leafs' organization. He was re-acquired this offseason by the Maple Leafs. Stan sees him as plan "B" if Gaudette doesn't work out. 
#8  Zach Aston-Reese
Invited to camp on a Professional Tryout (PTO) Aston-Reese could be plan "C" for centering the fourth line. The one thing he brings to the lineup is toughness and could battle Wayne Simmonds and Kyle Clifford for a roster spot. A fourth line of Aston-Reese, Aube-Kubel, and either Simmonds or Clifford could be fun to watch.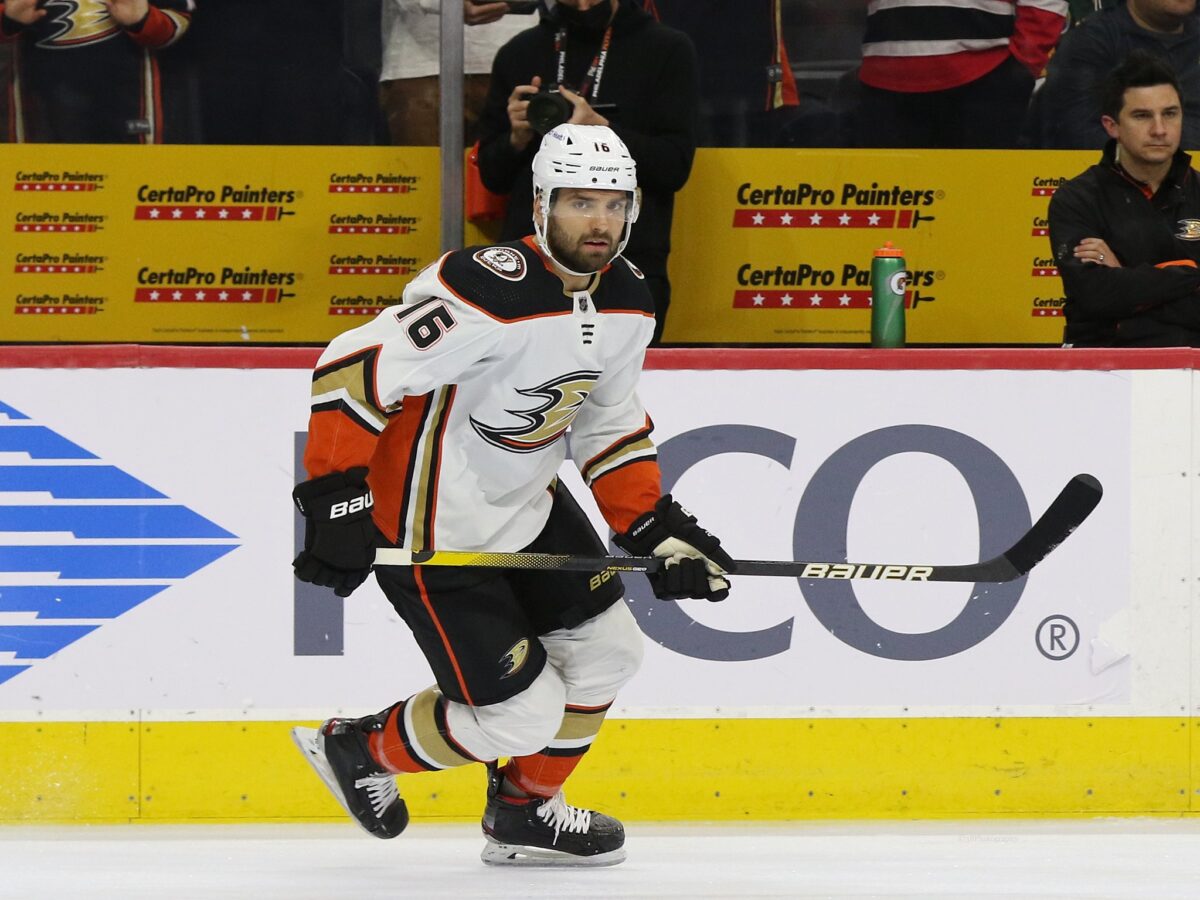 #9  Jordie Benn
Benn does bring something the Maple Leafs are lacking, a defensive defenseman who can crash and bang. At the age of 35, and never been known as a speedster, Benn's main issue might be keeping up. Last season Benn played 39 games for the Minnesota Wild and watched 43 games from the pressbox. Stan can't see him as being anything more than a deep depth defenseman in case the Maple Leafs have a rash of injuries.  
The Old Prof (Jim Sr.'s) Rankings of Maple Leafs' New Additions
#1  Tie Matt Murray / Ilya Samsonov 
I agree with Stan that one (or both) of the goalies have to step up for the Maple Leafs to have a solid season. However, having watched goalie play during many postseasons and having been a bit befuddled by it, I've come to believe two things. 
First, although the top-notch goalies are consistently good, a winning Stanley Cup team doesn't need a great goalie. It needs a goalie who's having a great season. Second, in looking back at the analytics for last season's Maple Leafs' goalies, the team's solid defense covered a lot of goalie issues. While I loved Jack Campbell, as fans who've read my posts know, I think the organization was right – from a financial perspective – to let him go. 
Related: Maple Leafs Commentary: How Much Worse Are the New Goalies?
Right or wrong, I'm not as concerned about the goalie play as Stan is. I believe the team's solid defensive play will help either of the two goalies rediscover their mojo. That said, if I'm wrong and both struggle, the Maple Leafs will be left scrambling. 
#3  Calle Jarnkrok
I think Jarnkrok was a solid pickup for all the reasons Stan outlined. He replaces Ilya Mikheyev; and, he has one trait that makes him more valuable to the team than Mikheyev was. He wants to play the role the coach puts him in. He's an Alex Kerfoot or David Kampf-type player that way.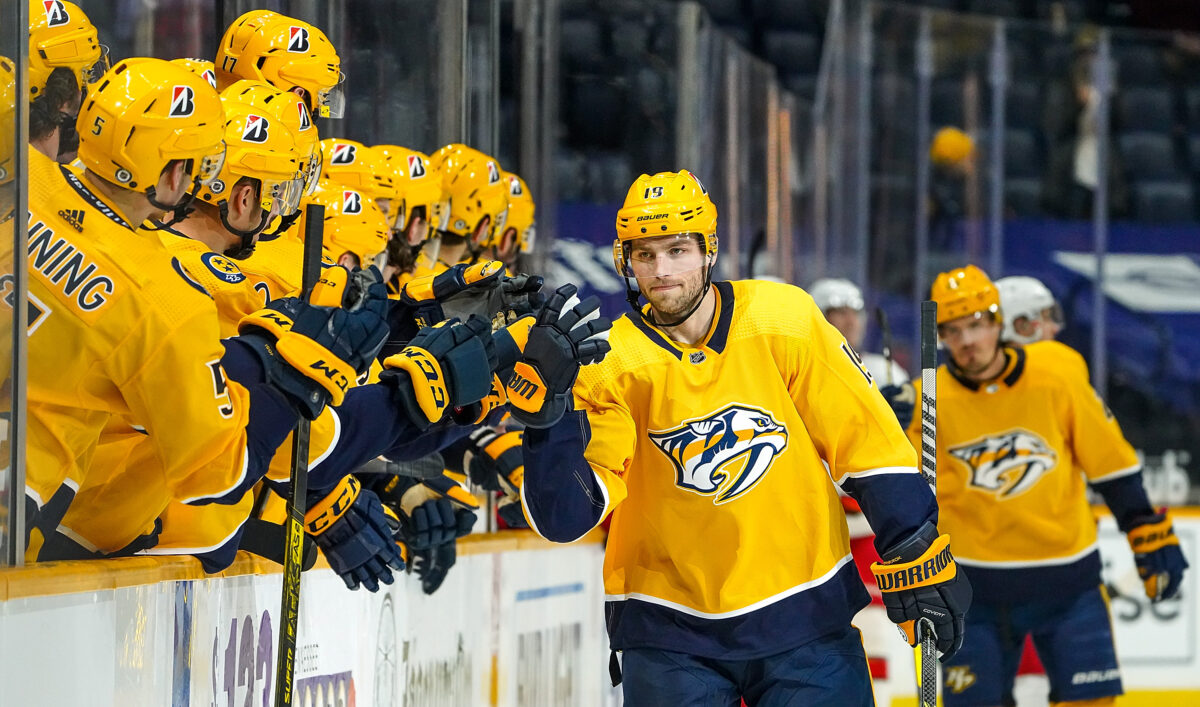 In the team's bottom six you can't go wrong when a player brings both skill, a work ethic, and a team-first attitude. Jarnkrok will fill in without a blink and will score more than people think – just as Kampf did last season.
#4 Zach Aston-Reese
The more I read about Zach Aston-Reese, the better he looks. Again, he fits the team-first attitude that seems to be a theme with these off-season pickups. For example, when I looked at his career stats, I was surprised to learn that Aston-Reese was the highest scorer on the same Northeastern University team that Adam Gaudette played on (and where Gaudette won the Hobey Baker Award). 
In the 2016-17 NCAA season, Aston-Reese scored 31 goals and added 32 assists (for 63 points) in 38 games. Yet he chose to make his way in the NHL based on his defense and his physicality. He brings a toughness to the lineup and he should make the team out of the training camp.
#5 Nicolas Aube-Kubel
It would seem that, after the goalies, Nicolas Aube-Kubel was the Maple Leafs' key addition to the roster. He's a solid physical player. Look for him to become a fan favorite based on the way he plays. I believe he has the chance to be the new Michael Bunting and become a Maple Leafs' player for a longer time.
#6 Adam Gaudette
I was really pleased when the team picked up Adam Gaudette. I watched him play quite a bit with the Canucks and loved the way he transitioned quickly from defense to offense. Then he had some jump to his game. Along with Jake Muzzin, Gaudette is one player I hope re-discovers his game after injuries.
Related: 7 Cool Things About Carey Price
If he's the same player he was in Vancouver or this past summer, he might turn out to be a steal of a deal.
#7 Victor Mete
I have no idea how Mete will play for the Maple Leafs. However, I've followed his play since he was beginning with the Canadiens because I was intrigued that it took him until the 127th regular-season game of his NHL career to finally score his first goal. 
I have a tendency to be positive about players with speed, and Mete is no exception. I like the way he moves the puck. I agree with Stan that his plus/minus seems beneficial. I like that he can play both sides. 
#8  Jordie Benn
Benn is the kind of player teams need. A Zach Bogosian or Ron Hainsey type who plays solid defense and is trustworthy on the ice. He also partners well with an offensive defenseman. I like Benn because he works hard to do little things well.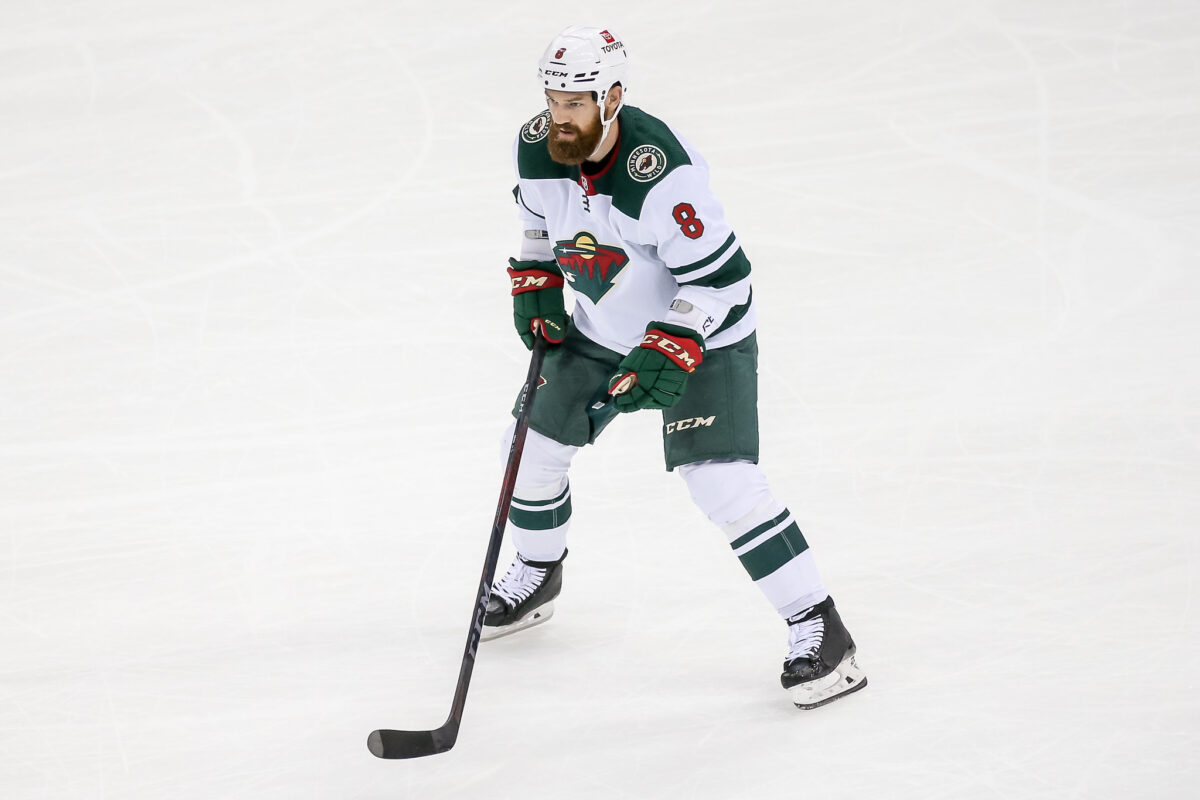 Stan sees him as a depth player, and that seems good enough for what the team needs. 
#7  Denis Malgin
The team sees something in Malgin that I haven't yet seen. They keep bringing him back. I'm not dissing him as a player, but I haven't seen thus far why he's prized and not someone else. I hope he proves me wrong.
[Note: I want to thank long-time Maple Leafs' fan Stan Smith for collaborating with me on this post. Stan's Facebook profile can be found here.]
The Old Prof (Jim Parsons, Sr.) taught for more than 40 years in the Faculty of Education at the University of Alberta. He's a Canadian boy, who has two degrees from the University of Kentucky and a doctorate from the University of Texas. He is now retired on Vancouver Island, where he lives with his family. His hobbies include playing with his hockey cards and simply being a sports fan – hockey, the Toronto Raptors, and CFL football (thinks Ricky Ray personifies how a professional athlete should act).
If you wonder why he doesn't use his real name, it's because his son – who's also Jim Parsons – wrote for The Hockey Writers first and asked Jim Sr. to use another name so readers wouldn't confuse their work.
Because Jim Sr. had worked in China, he adopted the Mandarin word for teacher (老師). The first character lǎo (老) means "old," and the second character shī (師) means "teacher." The literal translation of lǎoshī is "old teacher." That became his pen name. Today, other than writing for The Hockey Writers, he teaches graduate students research design at several Canadian universities.
He looks forward to sharing his insights about the Toronto Maple Leafs and about how sports engages life more fully. His Twitter address is https://twitter.com/TheOldProf