Now that it's the offseason for the Detroit Red Wings, we can turn our focus to the cornerstone of rebuilding – the draft. With five top-50 picks in the 2023 NHL Draft, the Red Wings have a fantastic opportunity to upgrade their prospect pipeline.
To kick things off, we'll conduct a two-round mock draft. No trades this time – just picks. Don't worry, we'll revisit Detroit's options after the NHL Draft Lottery when the Red Wings find out where exactly they'll pick.
Related: THW's Free 2023 NHL Draft Guide
A couple quick notes before we get started. First, I ran a Tankathon lottery simulation and the Red Wings retained the No. 9 pick. Bummer. And second, I used Future Considerations' draft simulator to conduct this mock draft.
With that out of the way, let's get started.
9. C Brayden Yager – Moose Jaw (WHL)
The Red Wings need more goal-scorers in their prospect pipeline, and Yager fits that description. Top-to-bottom, he's a Steve Yzerman-type of pick.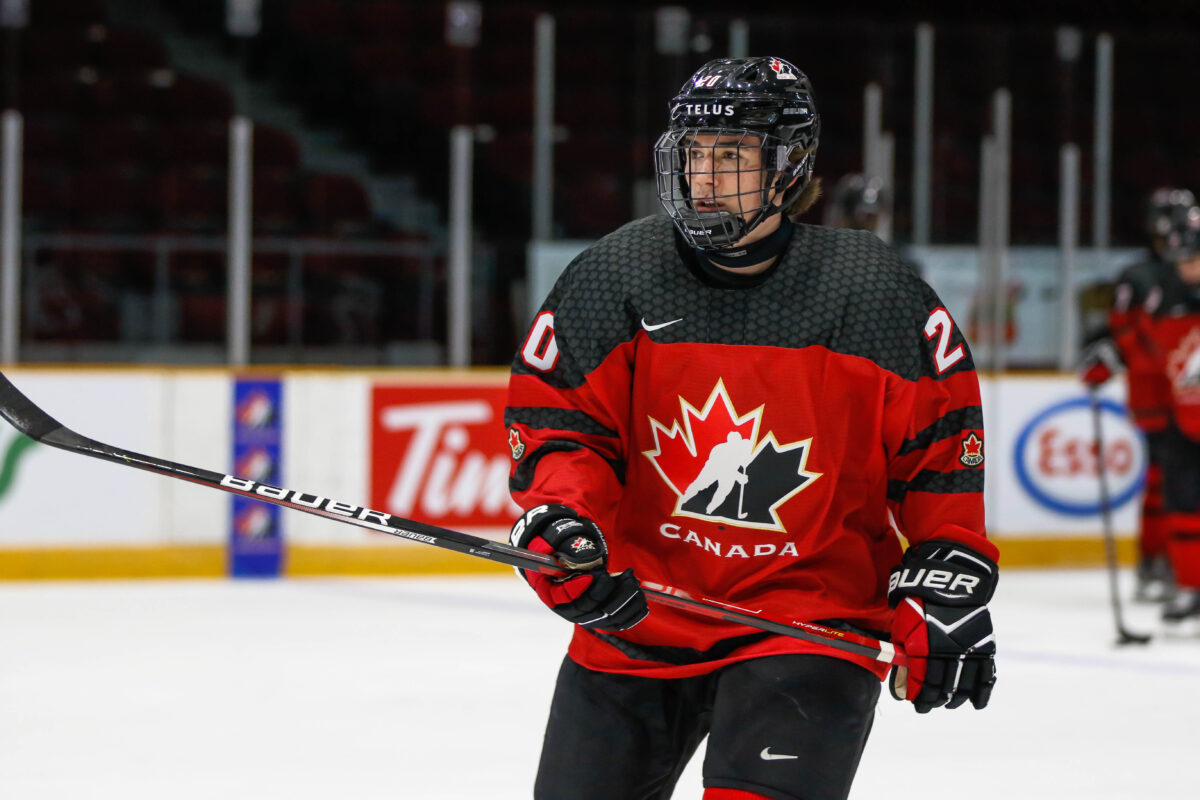 "Yager is a player with a pro-style game," noted prospects analyst Corey Pronman in his latest 2023 draft class ranking. (from '2023 NHL Draft prospects: Bedard No. 1 on Corey Pronman's ranking, Fantilli and Michkov next' – The Athletic – 3/7/23) "He plays with a lot of speed and energy, showing the ability to carry pucks up the ice and make skilled plays with pace. He's not the biggest center, but Yager plays hard, showing a commitment to making plays without the puck and winning a lot of battles even though he's not overly physical."
---
---
Almost makes you think of another Brayden – Brayden Point. And how about that? Yzerman also drafted Point as a smaller, skilled center after a productive season with the Moose Jaw Warriors.
For a more detailed overview of Yager's game, The Hockey Writers has you covered. His draft profile can be found here.
18. LW Colby Barlow – Owen Sound (OHL)
Another goal-scorer! There's no guarantee Barlow falls to No. 18. But if he does, the Red Wings should snap him up immediately. That was certainly the case in this mock draft.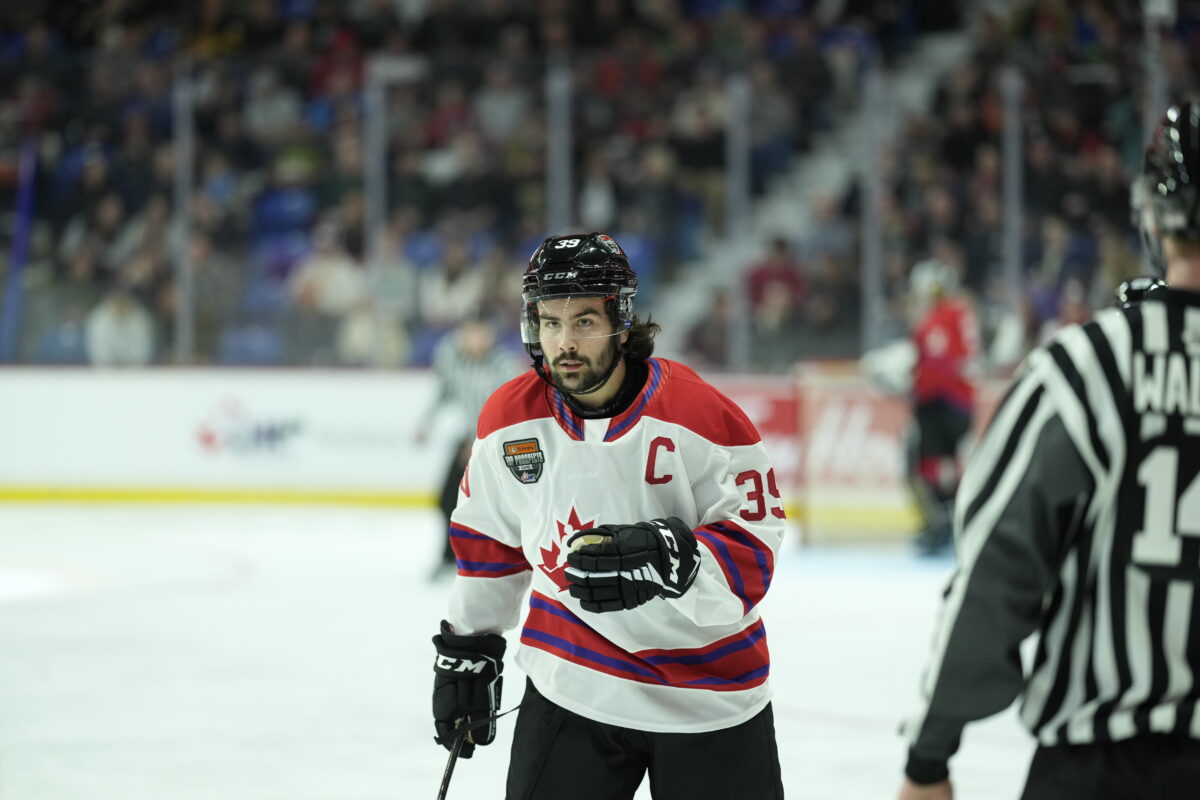 Like Yager, Barlow can score goals in bunches and fits the mold of an Yzerman pick. He's dangerous in the offensive zone, is committed to playing a two-way, pro-style game, and is a high-character person overall.
Related: Colby Barlow – 2023 NHL Draft Prospect Profile
---
Latest News & Highlights
---
With the additions of Yager and Barlow, the Red Wings would have two dynamite forwards leading their prospect pipeline. 
41. RD Tom Willander – Rögle (J20 Nationell)
Seemingly every year, the Red Wings draft a player way earlier than expected. Dylan James, Dmitri Buchelnikov, and Cross Hanas are good examples. This year, Willander will be that player.
The 6-foot-1, right-shot defenseman just wrapped up a stellar campaign with Rögle's 20-and-under team, complete with a league championship. Willander was the team's highest-scoring defenseman during the regular season (25 points in 39 games) and the playoffs (four points in six games). Overall, he's a classic two-way, smooth-skating defender that fits Yzerman and Kris Draper's plans for the future.
Willander previously committed to Boston University for the 2023-24 season. There, he'll have plenty of runway to adapt to the North American style of play.
42. LW/C Carson Rehkopf – Kitchener (OHL)
Rehkopf is a bigger forward who skates well, but comes across as not very agile due to his size. That said, he is in fact a fast skater and is effective at carrying the puck up ice, leveraging his size to fend off defenders or simply skating and deking past opponents. Rehkopf also has a powerful shot that snaps off his stick with a quick release. With these traits, he reminds me a bit of Anthony Mantha.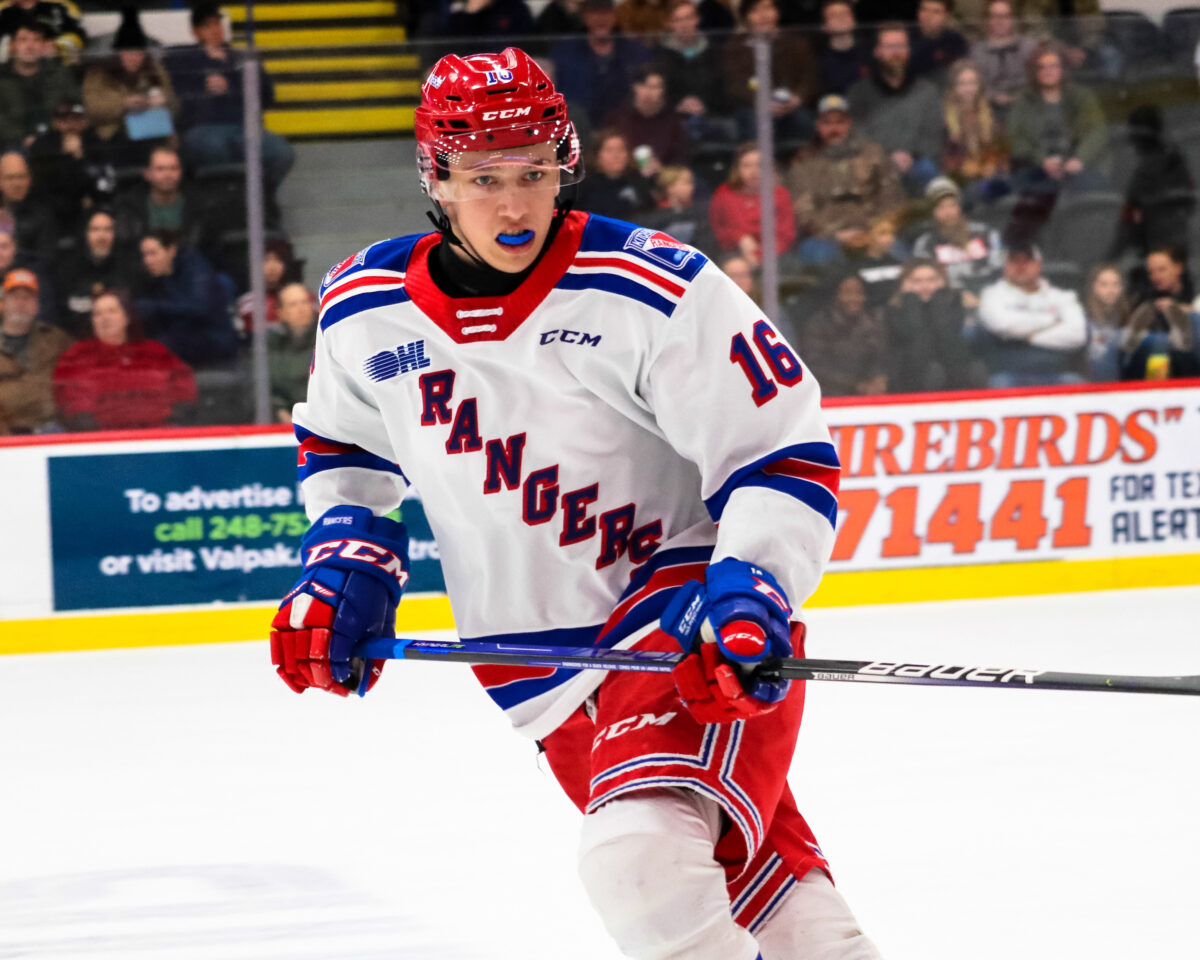 Earlier this year, Rehkopf was named player of the game for Team White in the CHL Top Prospects game. He is also a point-per-game player for Canada in the Hlinka Gretzky Cup Tournament, playing alongside Yager, Barlow, and other top U18 prospects.
43. C Noah Dower Nilsson – Frölunda (J20 Nationell)
Detroit already has Liam Dower Nilsson in the system, so it only makes sense to draft his brother, Noah. He might even have more upside than Liam, after all.
The younger Dower Nilsson is a skilled forward who can play center or on the wing. He has good straight-line speed and above-average vision. In addition, he can shy away from contact from time-to-time, but not to the point where it's a major concern moving forward.
Dower Nilsson recorded 54 points in 37 J20 Nationell games this year for Frölunda. He also recorded four points in five Hlinka Gretzky Cup Tournament contests.
Final Word
With this mock, the Red Wings selected four quality forwards and a right-handed defenseman to upgrade their prospect pipeline. Yager and Barlow could reach the NHL by the 2024-25 season, with the others following a year or two after.
Next: Red Wings Face Critical Decision Heading Into the Offseason
It's still early, though. The Red Wings could trade some of their picks. Prospects could also vault up draft boards with stellar postseasons and tournaments. One thing is certain, though – this is going to be a big offseason for the Red Wings.