Welcome to The Hockey Writers' 2023 Offseason Trade Targets series for the Detroit Red Wings. During it, we will be looking at a handful of players from each NHL team who the Red Wings should consider pursuing this summer.
---
---
In this latest edition of the series, we will be looking at the Edmonton Oilers. After losing in the second round, the Oilers could be in for some changes due to their limited cap space. As a result, Red Wings general manager (GM) Steve Yzerman should consider doing business with them this summer. Here are three specific trade targets from Edmonton that would make sense for Detroit to acquire.
Warren Foegele
The Red Wings have a few pending unrestricted free agents (UFA) like Pius Suter, Adam Erne, and Alex Chiasson. They should be looking to improve their top nine this offseason because of this, and Warren Foegele is a player worth considering. After a rough first season as an Oiler in 2021-22, the 27-year-old turned things around well this year, posting 13 goals and 28 points in 67 games played. As a result, he would have the potential to be a nice addition to Detroit's lineup.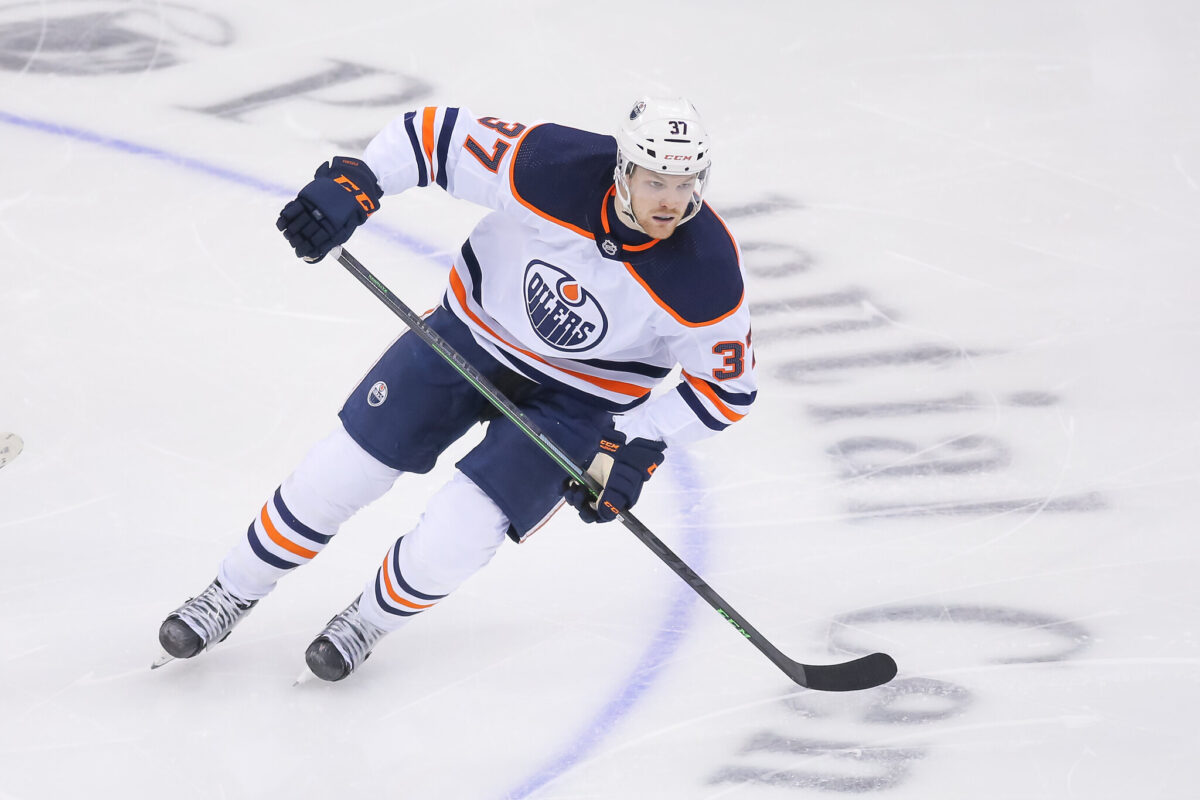 If the Red Wings acquired Foegele, he would help improve their third line. With that, his solid defensive play would make him a prime candidate to receive penalty-kill time. Furthermore, he would be in the running for power-play time as well due to his excellent net-front presence ability.
Foegele would give the Red Wings a strong top-nine forward who would provide solid secondary scoring and a bit more grit along with it. To successfully acquire him, the Red Wings would likely need to part ways with a third-round pick and a prospect like Liam Dower Nilsson.
Kailer Yamamoto
Kailer Yamamoto is a player to watch closely in the rumor mill this offseason. Due to the Oilers' limited cap space, he and his $3.1 million cap hit could be expendable. This is especially so when noting that he is coming off of a down year for his standards. After recording 41 points in 81 games last season for the Oilers, he had just 25 points in 58 games played this season. He has struggled in Edmonton's top six, so perhaps a change of scenery is the best course of action for the 2017 first-round pick.
---
Latest News & Highlights
---
When noting that Yamamoto can produce like a top-six winger while playing at his best, he is another player who Yzerman needs to consider adding. This is especially so when noting that the Red Wings' right wing depth needs a boost. If acquired, Yamamoto would be a solid addition to the club's second line with Andrew Copp and Dominik Kubalik. However, he also would provide Detroit with another option for the first line with Dylan Larkin and Lucas Raymond. With that, he would of course be utilized on their power play.
Related: Red Wings' 2023 Offseason Trade Targets: Toronto Maple Leafs
When noting that Yamamoto is still only 24 years old, it still would likely cost the Red Wings (or any team) a second-round pick to successfully acquire him. Although there is some risk in taking a chance on the speedy winger, it also has the potential to come with a great reward if he hits his full potential.
Evan Bouchard
Evan Bouchard is a pending restricted free agent (RFA) and is due for a notable raise after his excellent season. In 82 regular-season games, the 23-year-old scored eight goals and recorded 40 points. However, it was in the playoffs where he truly shined, as he posted an impressive 17 points in just 12 games. As a result of this, the Oilers certainly would much rather keep him around, but if they can't free up the money to sign him, the Red Wings should call about him.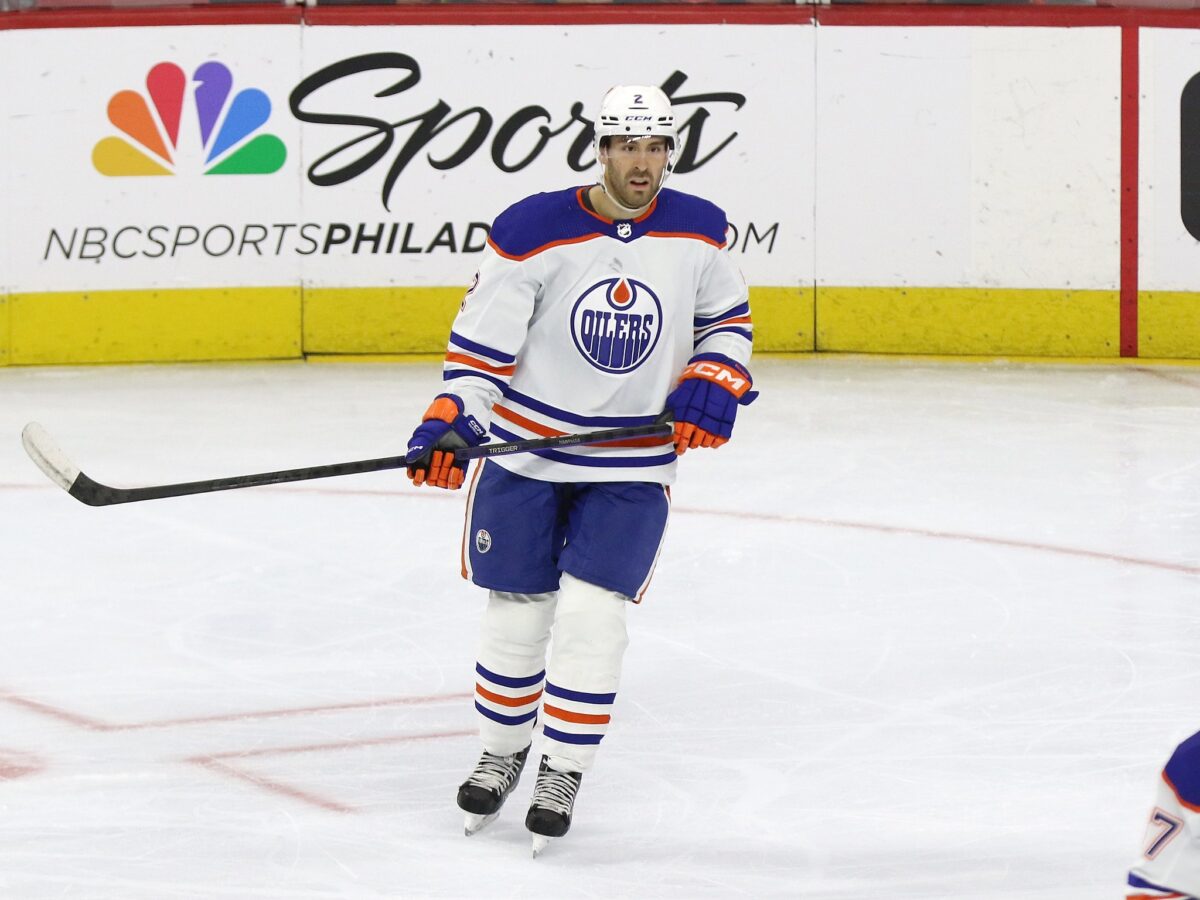 The Red Wings' right side took a notable hit after they traded Filip Hronek to the Vancouver Canucks before the 2023 NHL Trade Deadline passed. Bringing in a high-impact defenseman like Bouchard would be an immediate way to fix it. When noting that he is an offensive defenseman, he would be the perfect replacement for Hronek on the club's second pairing with defensive defenseman Olli Maatta. He also would give the Red Wings a quarterback for their power play.
If the Oilers even entertain offers for Bouchard, it would likely cost the Red Wings their 2024 first-round pick, 2023 second-round pick, 2024 fourth-round pick, top prospect William Wallinder, and forward Filip Zadina.
The Red Wings have some solid trade targets to consider from the Oilers this offseason. Bringing in Bouchard would be massive for Detroit, but adding Yamamoto or Foegele to their forward group also has the potential to be excellent. We will need to wait and see if these two clubs strike a deal this summer from here.