While their loss at the hands of the Vegas Golden Knights in the second round of the Stanley Cup Playoffs ends things on a sour note, the Edmonton Oilers had plenty of positive storylines in 2022-23. This roster assembled by general manager (GM) Ken Holland seemed to be the deepest of the Connor McDavid/Leon Draisaitl era, with four lines capable of playing a regular shift and a blue line that was much improved from years past.
---
---
One dark spot, however, was their biggest free agent signing of Jack Campbell. After an inconsistent but overall solid 2021-22 season with the Toronto Maple Leafs, Holland chose to give him a five-year, $25 million deal last summer. There were some skeptics at the time the contract was signed, but the Oilers' GM was desperate for a stable number-one goaltender and did what he thought he had to do to get one.
Right from the get-go, things didn't seem to click for Campbell in his first year with the Oilers. He looked uncomfortable in the crease more often than not and ended up being replaced by rookie Stuart Skinner as the team's starting goaltender. By the time the 2022-23 regular season came to an end, he found himself with a putrid 3.41 goals-against average (GAA) accompanied by a .888 save percentage (SV%).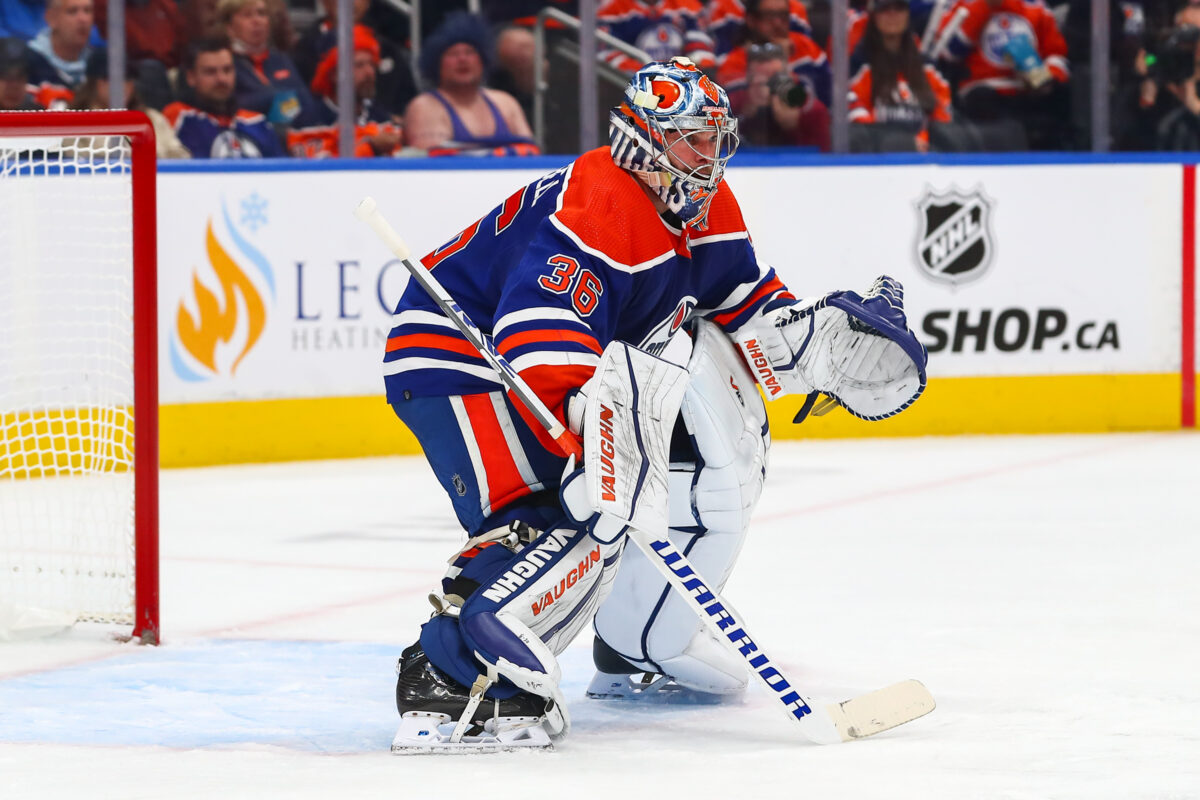 Any way you spin it, it was an ugly season for Campbell. He himself acknowledged throughout the year that he needed to be better, but couldn't seem to find the answers. As bad as he was, however, is it possible that being snubbed in the playoffs is what allows him to bounce back?
Campbell Not Trusted in Playoffs
Given Campbell's struggles throughout the season, it came as no surprise to those paying attention to the team that Stuart Skinner was the man in the crease in the Oilers' first round series versus the L.A. Kings. After all, the 24-year-old had a very impressive season in which he posted a 2.73 GAA along with a .914 SV% in 50 appearances, numbers that were good enough to have him named as a Calder Trophy finalist.
As good as Skinner was in the regular season, he struggled to keep it going in the playoffs. In Game 4 of the Kings series, he was pulled after allowing three goals on 10 shots in the opening period. This could have been devastating for this Oilers group, who entered the game down 2-1 in the series. However, thanks in large part to Campbell kicking aside 26 of the 27 shots he faced in relief, the Oilers were able to come back and win the game 5-4 in overtime.
---
Latest News & Highlights
---
Despite Campbell's heroics, head coach Jay Woodcroft chose to go back to Skinner in Game 5. The decision didn't come as a surprise to many, as it was the first real hiccup for the young goaltender, and he bounced back accordingly, leading the Oilers to wins in Games 5 and 6 to close out the series.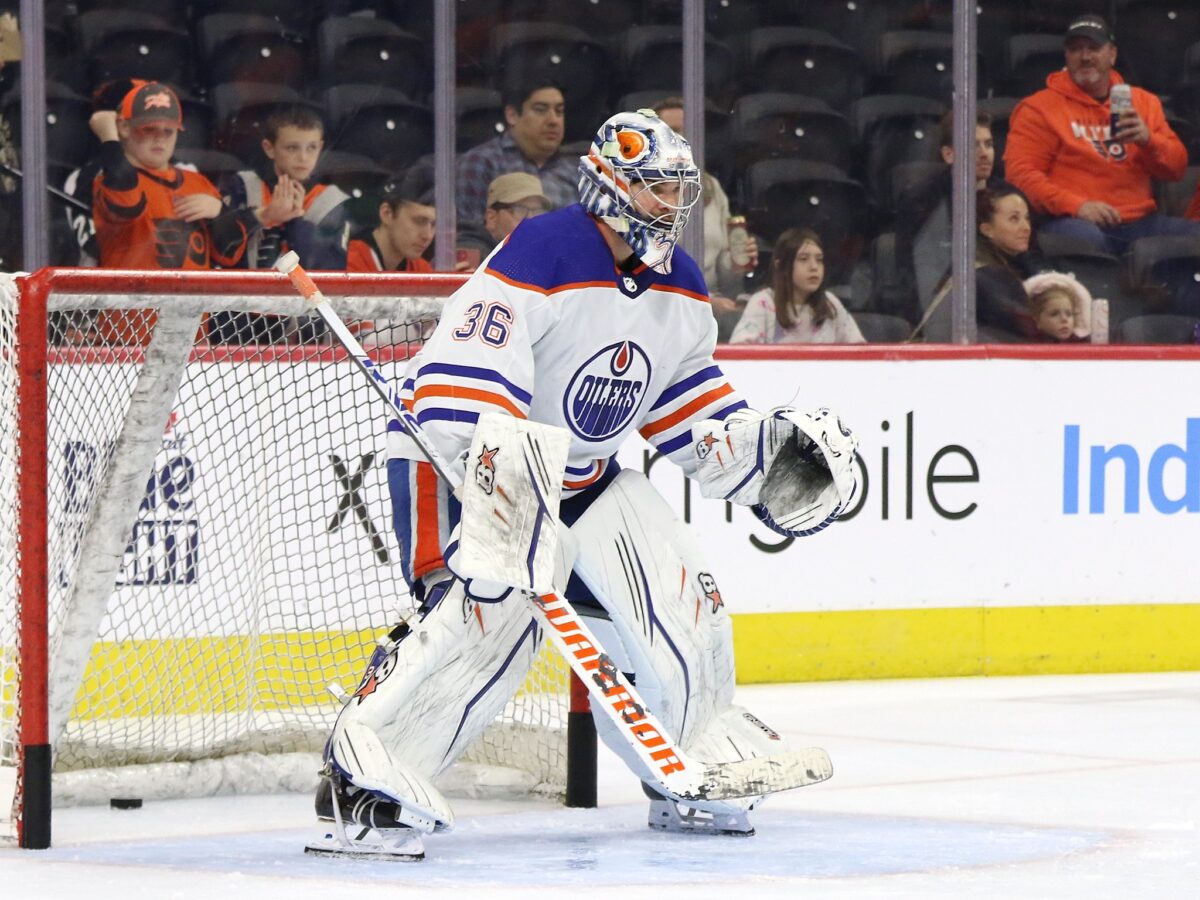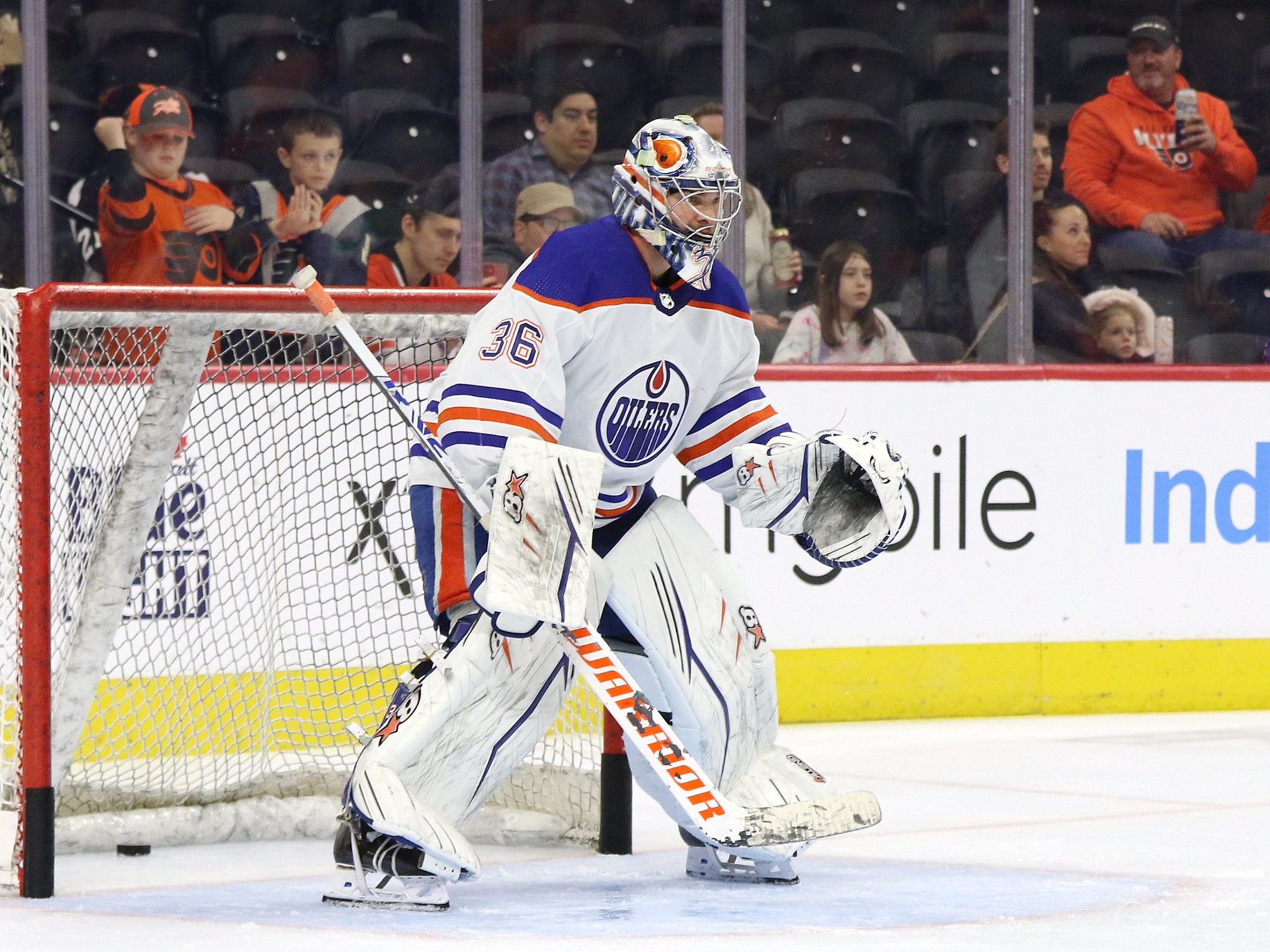 Round 2 against the Golden Knights saw Skinner struggle at an entirely new level, as he was pulled in Games 3, 5, and 6. It was after Game 5 that it seemed the Oilers had a real goaltending controversy on their hands, as Campbell had once again been excellent in relief, stopping all nine shots fired his way. Many felt that if there was a time to go with the goalie under contract for another four seasons with a cap hit of $5 million, Game 6 was the time to do it.
In the end, Woodcroft elected to go with Skinner once again. Though hindsight is 20/20, the Oilers' head coach has been catching heat for the decision, as Campbell was once again forced to jump in the pipes in relief of Skinner after the Oilers found themselves down 4-2 at the midway point of the second period.
For the fourth time in a relief appearance, Campbell was once again rock solid, but it wasn't enough as the Oilers weren't able to tie things up and ultimately fell in Game 6 by a 5-2 final. With the frustrating and quite frankly shocking exit, many fans are asking why Campbell wasn't given the start. While Woodcroft was certainly in a tough position, it is a fair question to ask given that the 31-year-old recorded a 1.01 GAA along with a .961 SV% in four relief appearances.
Campbell Can Use This as Fuel
Look, I get it. Oilers fans have heard the phrase "next year" for far too long. It is something that has been preached to this fan base for over a decade. That said, this team truly did appear to be a solid netminder away from a Stanley Cup this season, and the fact that the coaching staff seemed to have zero confidence in giving Campbell a look could very well work as motivation for him moving forward.
Related: 4 Oilers Who Raised Their Stock in 2023 Playoffs
Though it was in limited appearances, Campbell played by far and away his best hockey as an Oiler throughout this brief playoff run, which could in itself give him some much-needed confidence heading into 2023-24. And, as good of a teammate as he is said to be, not getting a start in this year's postseason despite Skinner's struggles has to be frustrating for him. With a whole summer to think about how he was completely overlooked in the playoffs, he should be able to enter training camp with an entirely different mentality. If so, perhaps this team will get the goaltender they thought they were getting a summer ago.