The Seattle Kraken's magical run has come to a close as they fall to the Dallas Stars in Game 7 of their Round 2 series, 2-1. I hope you had the under in this one, as for the first time in the series, there were less than six total goals scored. For the Kraken, their lone tally came in the dying seconds of the third period, giving them just a spark of hope, but they weren't able to find twine in the final 19 seconds and knot things up.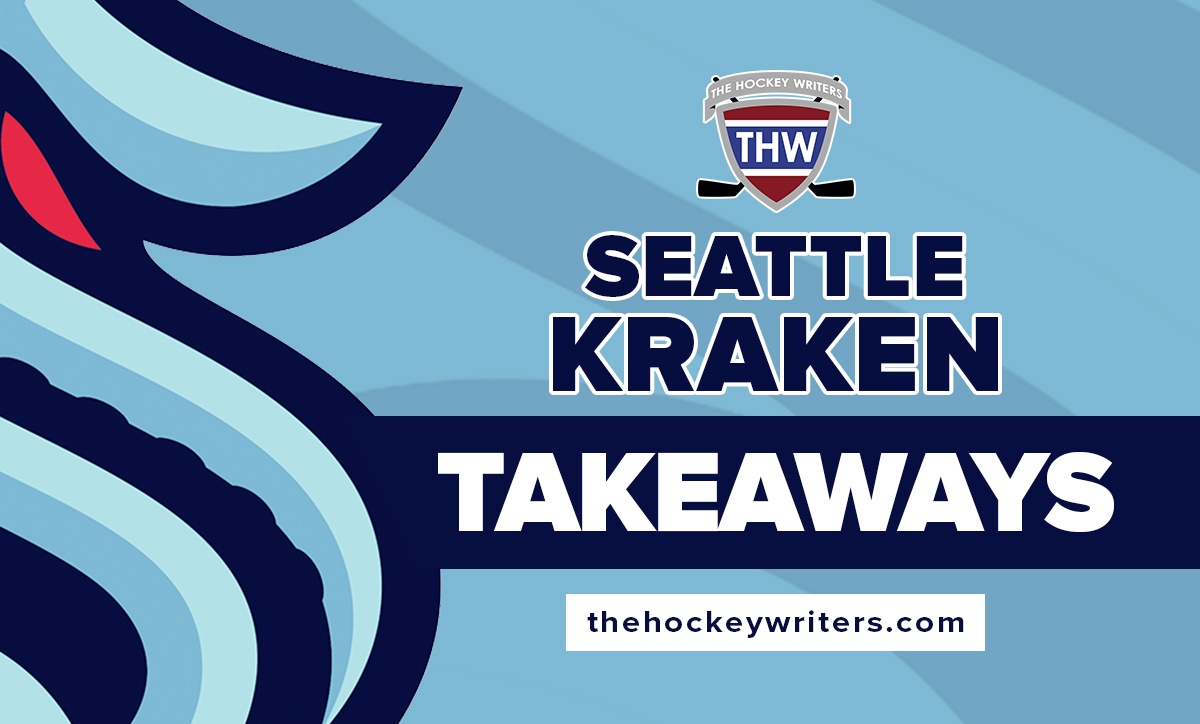 Despite the loss, and some aspects of it which I'll get to, the Kraken have a lot to be proud of with their first Stanley Cup Playoff run. Whether it was veterans stepping up to the plate, or rookies stepping up and working their way into conversations of next season's starting lineup, this was a massive step for a Kraken team that many, myself included, didn't think would be playing in a Round 2 Game 7 this season. With that, let's analyze some takeaways and shout out some Kraken who stepped up in Game 7.
Kraken Were Dominated at 5-On-5
The Kraken struggled to establish their game from the get-go. Power plays were at a premium as each team received just one, and the Kraken couldn't break through with theirs. In fact, they allowed two shorthanded shots against and didn't tally a power-play shot on goal. While that was a missed opportunity, it was their 5-on-5 play that let them down in Game 7. They looked like they were trying to weather a storm, similar to their Round 1 series against the Colorado Avalanche. With that, it's stats time, here we go. 
Related: Kraken 1st Round Recap & 3 Standout Stars
The Kraken were dominated at 5-on-5 from start to finish in Game 7. They had a minus-21 scoring chances differential, and a minus-10 high-danger chances differential, according to Natural Stat Trick. They're a team that thrives when they can play with speed, and they were extremely slowed down and bled chances all game. In the first period they allowed 12 scoring chances against, five at high danger, while only totaling two chances themselves and one at high danger. When the power play isn't clicking, 5-on-5 becomes all the more crucial and was a major contributing factor to their ultimate defeat.
Philipp Grubauer Has Won Back the Net
I don't think I've given Philipp Grubauer much benefit of the doubt during his time with the Kraken. He's dealt with injuries throughout, and his numbers during the regular season weren't where a former Vezina nominee's should've been during their inaugural year, or this year. However, this postseason run changed the tune. Numbers oftentimes need context, and while a 7-7 playoff record, 2.99 goals-against average (GAA) and .903 save percentage (SV%) don't look good on paper, Grubauer was, for my money, the best Kraken of the postseason. With all due respect to Yanni Gourde who played very well, Grubauer was the backbone that gave them opportunities to win games they may not have deserved to.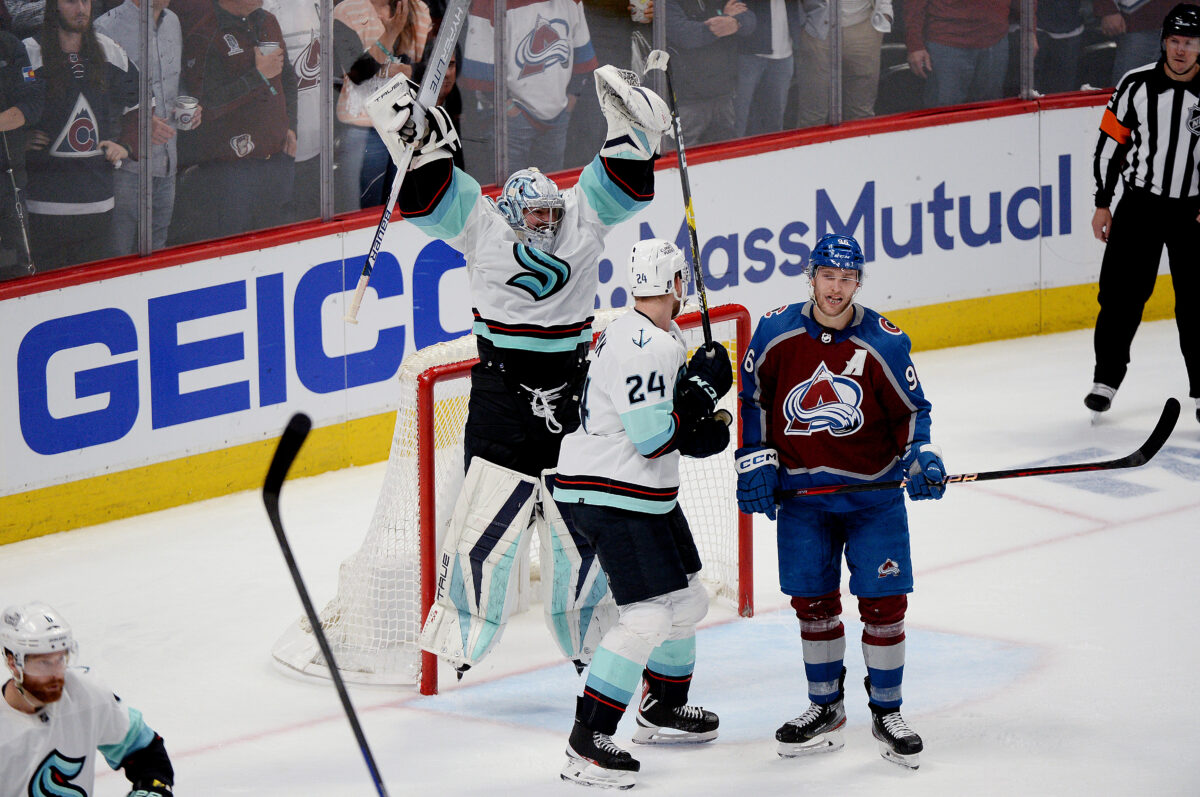 I've been a big proponent of Joey Daccord sticking on the Kraken roster eventually, and it could be as soon as the 2023-24 season, but in my mind, this is Grubauer's net. He's earned it with his play this postseason, plain and simple. In Game 7, he stopped 26-of-28 shots against, including two Stars shorthanded scoring chances, one of which was high-danger. He finished the game with a .929 SV% and does not deserve any blame for their Game 7 loss in my eyes. 
Kraken Willingness to Sacrifice Their Body a Good Omen
Typically following a loss, you want to focus on some positives while looking for things to improve upon for your next game. Well, the Kraken will be waiting a few months before they take the ice again, and despite the loss, they should take pride in their willingness to sacrifice their bodies for the greater good. Now this could be in part because of how much the Stars controlled the game at 5-on-5 as I previously mentioned, but the fact of the matter is they had to put themselves in positions to throw hits and block shots, and they did.
---
Latest News & Highlights
---
The Kraken both out-hit and out-blocked the Stars in Game 7. They had 39 hits to the Stars' 32, and 21 blocks to 12. Five Kraken had at least a pair of blocks, including six by Adam Larsson, and six had at least three hits. Gourde, Eeli Tolvanen and Jamie Oleksiak each had five hits to their names. The Kraken are good below the goal line, and that physicality is a part of it. They're just closing out their sophomore season, and it's a good sign to see so many players involved physically, and speaks to how much their chemistry has grown just two years removed from being a roster thrown together from various NHL teams. It's something I want to see carried over into next season, whether or not the roster boasts a few less familiar names.
Seattle Shoutouts
The Kraken's veteran leadership really led the way for them this postseason, and despite not scoring a goal in Game 7, their playoff performance definitely has earned them some kudos. I'm looking at alternate captains Larsson, Gourde, Jordan Eberle and Jaden Schwartz. We all know what Larsson has been able to do on the blue line, finishing a plus-2 with 31 blocks and 57 hits in the postseason while averaging over 25 minutes of ice time.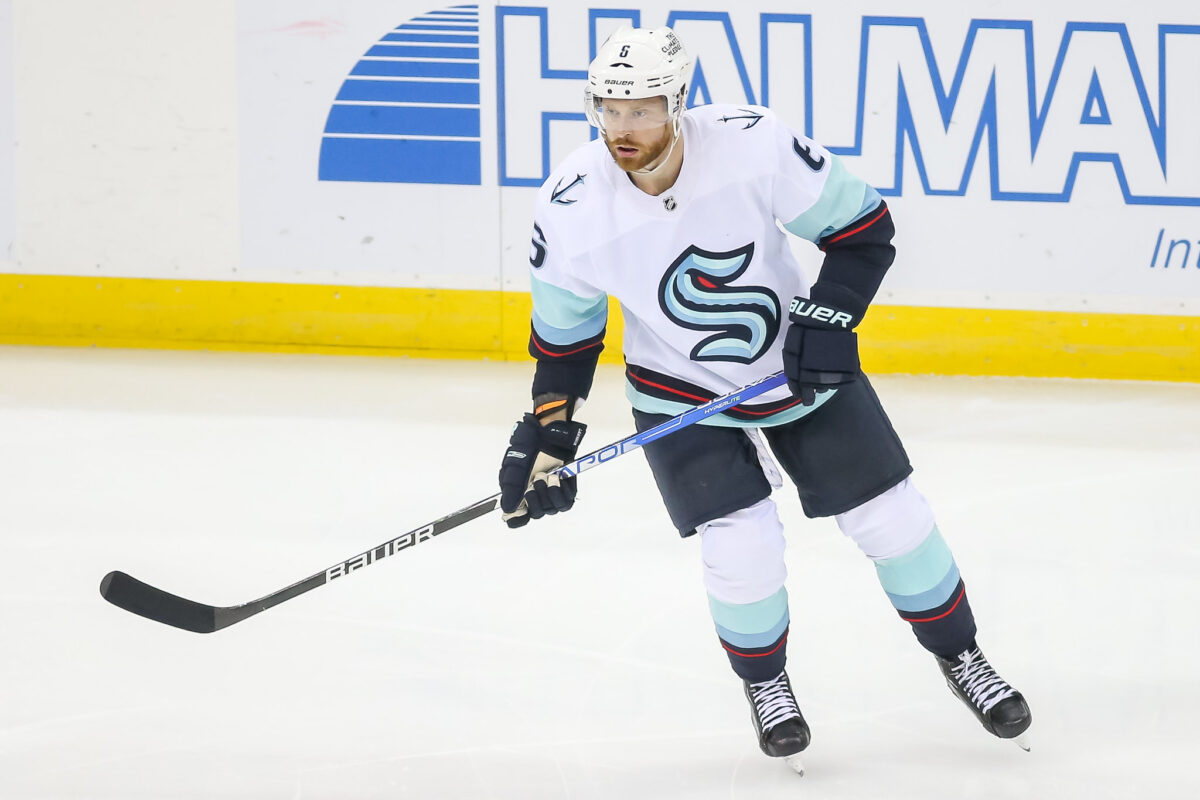 In Game 7, Gourde assisted on their lone, last-second goal and led the team in postseason scoring. Eberle and Schwartz trailed him as second and third, respectively, and Eberle led the team with six playoff goals. Each player logged significant minutes in Game 7 and contributed physically, whether it was hitting or blocking shots. Each player has at least two years left on their contracts, and this experience will be invaluable for the team going forward, and for them to continue to grow as leaders on this Kraken team that's bound to get a bit younger. Dare I say we could see one of them trading in their "A" for a "C" ahead of next season? 
The Offseason Looms, But Heads Should Be Held High
The Kraken have an interesting offseason coming up as they look to extend some key pending free agents. They'll also have some players currently playing in junior hockey and the American Hockey League (AHL), with the red-hot Coachella Valley Firebirds, to consider for their lineups.
Either way, it's better to have too many toys available than too few. The Kraken are in a good position heading into the offseason and have five picks in the first three rounds and 10 total available in the 2023 Draft to either bring more promising talent into the organization or make a splash of a trade. Insert eyeball emojis here.