Finally, the inevitable happened.
Mike Reilly has informed the Blue Jackets that they are out of the running for his services. It comes as no surprise. He was expected to test free agency after turning pro. Reports indicate that the Blackhawks, Kings, and Wild still have a chance to sign him, with the Blackhawks as the favorite.
The Blue Jackets held out hope that Reilly would still sign with them. Now that he is signing elsewhere, the Blue Jackets blue line is even thinner now than it was. Jarmo Kekalainen is now on record as saying as much.
#CBJ GM Jarmo Kekalainen openly admits organization's depth chart is short of prospect defenseman, especially now that Mike Reilly is gone.

— Aaron Portzline (@Aportzline) June 20, 2015
The Blue Jackets came off a season in which they were amongst the worst in the league in shots allowed. They also lack defensive depth in the minors. Reilly was not the savior, but he sure would have helped.
So now what? What can the Blue Jackets do to address their needs at both the NHL level and in the minors? How the Blue Jackets answer this question will go a long way in determining how the immediate future pans out.
Fixing the Minors
The Blue Jackets hold the eighth pick in this weekend's draft, and they will select a prospect with a bright future. The general consensus is that the team needs to draft one of the top defensemen. They just might do that. But Kekalainen reminded us of how they will approach the draft.
But, Kekalainen says No. 8 overall pick will still be used on best available player. "If all things are equal, maybe we choose a D. But …

— Aaron Portzline (@Aportzline) June 20, 2015
They will select the best available player off their master list. For drafting purposes, this is the best approach. Prospects can take years to properly develop. To draft based on need, i.e., skipping out on a better player, doesn't make sense.
"… we are going to take the best player. We have a list. We've spent a lot of time putting it together, and we're going to stick to it."

— Aaron Portzline (@Aportzline) June 20, 2015
Since the Blue Jackets own 10 picks in the draft, they'll have opportunities to stockpile defensemen. They can't ignore other positions. Therefore, the players they draft will not fix the current state of the Blue Jackets defense, and this is where it gets interesting.
Fixing The Blue Jackets Defense
The Blue Jackets can use either trades or free agency to address their defensive issues. This is not a matter of if the Blue Jackets will be active, but how active they will be.
RT @actionjaxon02: @Aportzline Between now and this time next Saturday… #CBJ trades over/under 1.5? // Including 'picks' trades? Over.

— Aaron Portzline (@Aportzline) June 20, 2015
Kekalainen is known as an aggressive general manager. If a move makes sense, he will make it happen. He has already talked to teams above the Blue Jackets in the draft to see about moving up, but he will also move down when it makes sense. Does Oliver Bjorkstrand ring a bell to you?
Will the Blue Jackets make a major draft day trade to get a veteran defenseman? I can tell you it is a major discussion point. If they want to fix their blue line, they must explore all possible avenues. With Kerby Rychel reportedly available, the Blue Jackets could land a good player. They will not mortgage their future just to grab someone. The deal must make sense.
Since the Blue Jackets have quantity, and are looking for quality, trading seems like the more reasonable option. With an excess of forwards, and other defensemen potentially available, there are many avenues the Blue Jackets could go down.
Per Elliotte Friedman, the only untouchable Blue Jackets on defense are Ryan Murray and David Savard. With seven defensemen on the roster already, and an eighth in Justin Falk expected to start in Lake Erie, it is possible a veteran defenseman gets traded. I see a scenario in which Jack Johnson is part of a deal. I'm not saying he's being shopped; I'm saying he has value, and could end up in a package deal.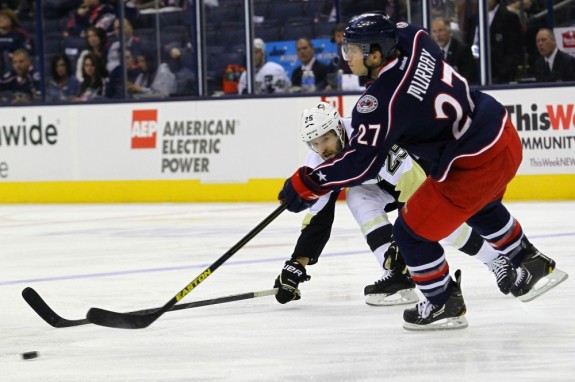 Free agency is another place the Blue Jackets can look for help. They have cap room, but usually don't spend to the cap. If they use free agency, they'll look for reasonably priced players. For instance, if David Rundblad is available, the Blue Jackets will look at him. Don't expect major spending from the Blue Jackets. Mike Green would be a welcome addition, but not for the asking price.
Currently, the Blue Jackets defense is in dire straits. Reilly's decision has left a major hole in the unit. For the Blue Jackets to take the next step, they must improve their defense at all levels. Their offseason grade will depend on how they address their defense. With many available avenues to address the situation, the Blue Jackets will have no excuses. Will they continue the momentum from the end of last season?
The next two weeks will answer that question.
[catlist name=columbus-blue-jackets numberposts=3 excludeposts=this]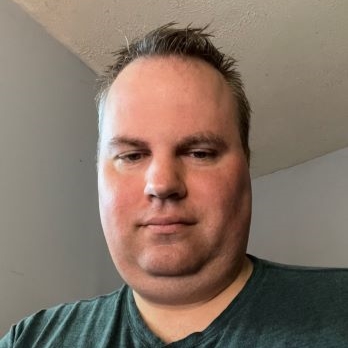 I am a fully credentialed writer who covers the Columbus Blue Jackets, Cleveland Monsters and Erie Otters as well as the Ontario Hockey League and NHL Draft. The 2022-23 season will mark nine seasons with the Hockey Writers. I am also the site's Credentials Manager. Please take note of the updated Twitter handle: @mark_scheig.