Very few teenagers play in the NHL. Those that do are almost always high first-round picks. The Connor McDavid and Jack Eichels of the world (first and second overall selections in the 2015 draft) enter the NHL immediately but they are the exception to the norm. Outside of the first handful of players (3-7) drafted each June, most 17-18 year old draftees return to their junior or college teams for further development. After finishing junior and/or college careers, most will spend time in the American Hockey League, the top minor league in North America. Even most first and second round drafted players aren't likely to make their NHL debuts until their early 20s.
So when it comes to 19-year-old Rourke Chartier, San Jose's fifth round selection from the 2014 NHL Entry Draft, common wisdom suggests there is zero chance he makes the NHL out of training camp this season. Late round draft picks typically take much longer to develop and he is just one year removed from being drafted. He couldn't possibly make the NHL this season. Or could he?
It is expected that 2014 first-round pick Nikolay Goldobin will challenge for a roster spot in training camp despite the fact that his two-way game still needs work. The Russian winger had a good year of development over in Finland but his overall game is still incredibly raw. Chartier on the other hand, is already known for being a mature two-way player at his age. In a breakout season last year, Chartier led the WHL in goal scoring for the majority of the first-half. The Saskatoon native finished the year with 48 goals in just 58 games, good enough for second in the league in goals per game.
Development in Kelowna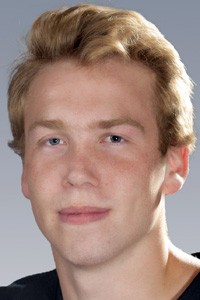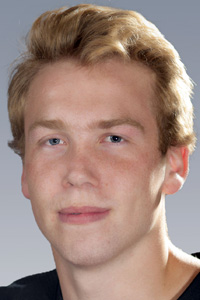 In three years with the Kelowna Rockets, Chartier has improved his numbers from the year before. Goals, assists and plus/minus all increased from year one to year two and then again from year two to year three. If he does return to Kelowna for one more year, most have him as a lock for Canada's World Junior squad this season and my Kelowna based colleague Larry Fisher has Chartier penciled in as the Rockets' captain this season.
Fisher describes Chartier as "super smart, always in the right place at the right time and is somebody a coach can trust in any situation even at a young age." With the ability to play center and wing, Chartier sounds quite similar to Sharks forward Chris Tierney who made the jump to the NHL last season as a 20-year old. Chartier is nine months younger than Tierney was at this time last year. For young hockey players that is a significant age difference.
All that said, if the five-feet-eleven, 180 pound Chartier manages to light up the score-sheet in the exhibition games, you never know what could happen. Unlike Goldobin, Chartier's game is much better suited for a bottom-six role as he can take a face-off and kill penalties along with being a more responsible player overall. After Saturday night's rookie scrimmage between the Sharks and Ducks, in which Chartier finished with a goal and assist, I asked Barracuda head coach Roy Sommer about the maturity of Chartier's game for such a young player.
"To be honest with you, he was my favorite player [tonight]" responded Sommer. "He's a hockey player. He sees the ice well, he's on the inside, like a 50-50 puck for a guy that's not real big, he found a way to get position over it and get inside and make plays. And then when he does have the puck, [good] things happen."
Chartier's older and more experienced linemate Joonas Donskoi scored twice in the rookie game and is a far more likely candidate to crack the Sharks roster. At 23-years old and the playoff MVP in Finland last season, Donskoi has a stronger track record but Chartier could certainly surprise some people when NHL camp starts next week.