Another day closer to July 1 and free agency and another day teams can chat with prospective free agents about joining their roster. This is also another day that teams can look at getting their own players extended on contracts that make sense for the franchises and for general managers to look to the external market to round out their rosters.
Here is the latest rumor buzz surrounding free agents in the NHL.
Karl Alzner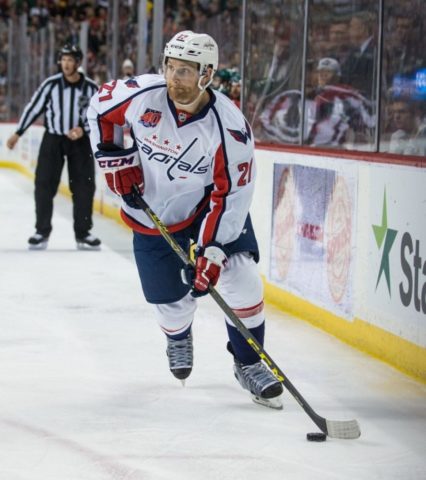 Hearing that Alzner has garnered interest from the Vancouver Canucks, Montreal Canadiens and now the Winnipeg Jets. Tampa Bay has shifted their thinking toward Kevin Shattenkirk and away from Alzner at this point.
Winnipeg and Montreal with strong interest in Karl Alzner. Indications are the Jets and Canadiens have had discussions with Alzner.

— Darren Dreger (@DarrenDreger) June 28, 2017
Alzner has already scheduled to visit with the Canadiens and it's possible at this point they are among the leading contenders with a sizeable offer ready to roll. From his side, Alzner is not ruling out other options and word is, he is looking at a minimum a six -year term from whatever team ends up signing him.
Justin Williams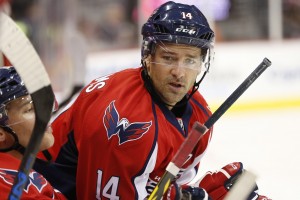 While we reported earlier that a number of teams are interested in Williams, the Dallas Stars appear to be making one of the biggest pushes. With the trade for Marc Methot, the Stars have too many defenders on the roster and are looking to move one via trade for a forward and add a veteran forward to their top-six.
Williams is a proven playoff performer with a lot left in the tank. He'd work well under a system like the one Ken Hitchcock might implement.
Does Williams consider Dallas a strong contender? That'a a big factor in any decision Williams will make on July 1.
Brian Boyle Out of Toronto
While he would provide some much-needed veteran leadership to a very young team, it doesn't appear as though the Toronto Maple Leafs are making a serious push for center Brian Boyle to return. Perhaps (and this is just speculations) it's because they know he doesn't want to return.
In a recent article in the Tampa Bay Times, Boyle expressed real interest in returning to Tampa should the Lightning show an interest in bringing him back. He has roots established in that community and wasn't keen about leaving there when the trade happened that sent him to Toronto in the first place.
Should the Bolts not be interested, Boyle won't be out of work for long.
Several teams have reached out to Brian Boyle so far, don't believe the Leafs have shown much interest yet. But still time obviously…

— Pierre LeBrun (@PierreVLeBrun) June 27, 2017
Draisaitl Offer Sheet Rumors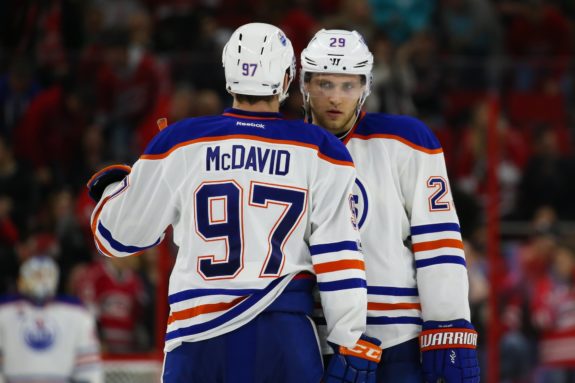 With the news coming that an eight-year extension worth $106 million for Connor McDavid is just about to be announced, the focus is shifting to Leon Draisaitl who, as a restricted free agent, could be the target of offer sheets by other teams.
Strong speculation is that Draisaitl might get signed around the $8 -$9 million mark for as many as eight years, but an offer sheet would require the Oilers to go as high as $10 million. General manager Peter Chiarelli has already publicly committed to matching any offer sheet an opposing general manager might put forward, but the Oilers would like to get Draisaitl and McDavid done for a combined total of around $22 million.
My sense is Draisaitl ask on an 8 year deal could push 9m per season. Oilers I'd guess would think 7-8 range based on comps

— Ryan Rishaug (@TSNRyanRishaug) June 28, 2017
Jim Parsons is a freelance writer who covers the Edmonton Oilers and news and rumors posts here at The Hockey Writers.
You can also catch him writing at NHLtradetalk.com, The Sportster and hosting weekly video casts, THW News and Rumors Rundown, plus Oilers Overtime.
Follow below on any my social media accounts.