Few offseason events produce the kind of drama we witnessed at last week's NHL Expansion Draft in Las Vegas, Nevada. Vegas Golden Knights owner Bill Foley and general manager George McPhee announced the names selected by the League's 31st franchise and were met with cheers. Mostly. There were also some murmurs of confusion from fans in attendance.
One of the selections that was expected and welcomed by VGK fans was the acquisition of defenseman Marc Methot from the Ottawa Senators. Methot was considered around the League to be among the most valuable blueliners chosen. He wasn't with the Golden Knights franchise long. This week Methot was flipped to the Dallas Stars for prospect Dylan Ferguson and a second round pick in the 2020 NHL Draft.
McPhee Quick to Ask About NTC
Anyone who followed the lead-up to the expansion draft knew that many of the players acquired by Vegas would then be dealt to other teams. Wednesday on Sportsnet 590 The Fan, Methot revealed that after a short draft day conversation with McPhee, he didn't think he would be with the Vegas organization for very long: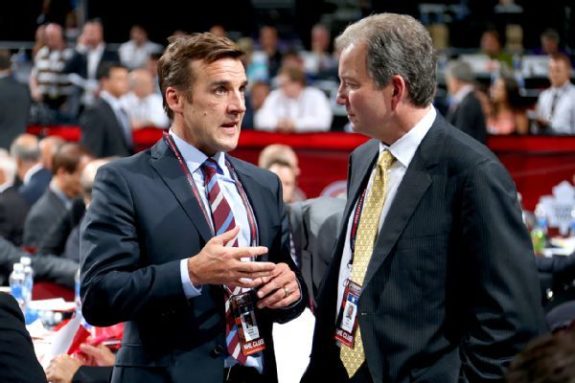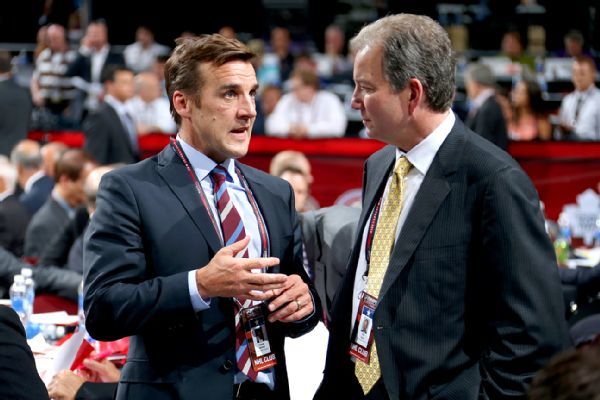 "We had a brief conversation when they claimed me and it was in the afternoon that day and it was more or less just a brief conversation followed by a question about my no-trade list," said Methot. "I had a pretty good indication right then and there I was going to get moved so I didn't hold my breath. I would have had no problem staying there. I would have welcomed it."
"I do believe right now things worked out for the better," he continued. "I think I'm in a better position now just because I'm on an established team, a good hockey team. Again, that wasn't an issue, but yeah that was the conversation that I had and there wasn't any talk after that."
Methot Happy with Move
While it was a whirlwind week for Methot and so many other players who heard their names called last Wednesday, ultimately this move appears to be one that is mutually beneficial. Despite being unable to work out a deal before the expansion draft with Ottawa, Vegas received what they coveted most, a future draft pick. The Stars received the veteran presence on the blue line they were so sorely missing last season, and the 32-year-old Methot is spared the expansion team experience at the backend of his career.
Now that the dust has settled, the newest Stars addition reflected on the wide range of emotions he felt across the last week: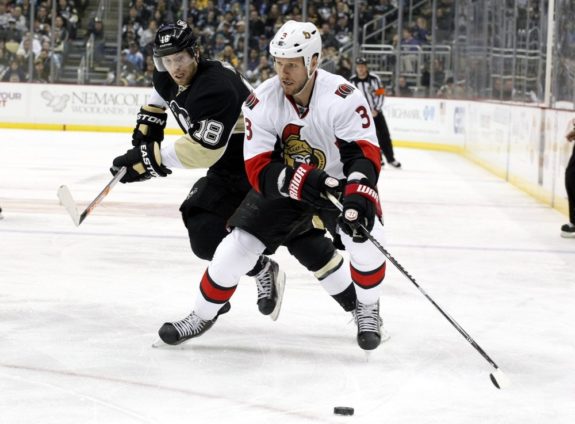 "I was pumped. I really was," he said. "I think that period of time in between being claimed and then finally hearing I had been moved to Dallas, that wasn't really fun. Yes I'm still playing in the NHL, and I'm still a very fortunate person, people remind me of that all the time on social media. And that I'm a spoiled Canadian. But there are family decisions that we have to make as players, we are people too, and people tend to forget that sometimes, and they get emotional."
After six years with the Senators, Methot moves on from an Ottawa team that reached the Eastern Conference Finals last season. He joins a Stars squad that finished the 2016-17 campaign with the third-fewest points in the Western Conference. Whether it was to Vegas or Dallas, it was going to be a significant change for the veteran of 11 NHL seasons. To his credit, he's already found the silver lining for this next stage in his impressive hockey career:
"I'm going to a warm climate. I don't pull the shovel out of my garage anymore to get to the games at nighttime."
Las Vegas local covering Golden Knights hockey since 2016.
Ball State University '05
Other work:
Credentialed NBA writer covering the Phoenix Suns,
Credentialed NCAA football writer covering the UNLV Rebels