On Tuesday, the New Jersey Devils announced that former left-winger Ryane Clowe would be joining John Hynes' coaching staff as an assistant coach for the 2016-17 season.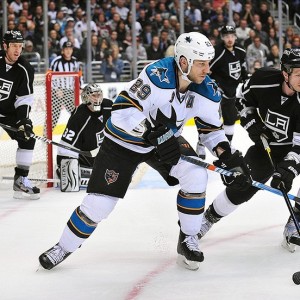 Speaking about Clowe shortly after the announcement, Hynes said, "His character, expertise as a player, knowledge of the game and passion to coach will be a benefit of our players and the Devils' organization."
Clowe, 33, had his playing career cut short by a concussion after an on-ice collision with former St. Louis Blues center David Backes on November 6, 2014. At the time, Clowe was just two years into a five-year contract with the Devils, worth $24.25 million.
After being drafted by the San Jose Sharks with the 175th overall pick in the 2001 NHL Entry Draft, Clowe became known for his physical style of play. Clowe played parts of seven sevens with the Sharks before being traded to the New York Rangers during the 2012-13 season as his contract was set to expire.
After the conclusion of that season, Clowe opted to sign with the Devils but appeared in just 56 games for the club as his career was cut short by injury. In 491 career NHL games, Clowe compiled 112 goals and 309 points with 618 penalty minutes.
After suffering a series of head injuries, Clowe was forced to retire from the game on September 14, 2015.