The summer is when teams make necessary moves to ready themselves for the upcoming season. Whether it's the decision to sign a key free-agent, or the hard decision to make a franchise-altering trade, teams make decisions with one thing in mind, to improve their future outlook.
The Columbus Blue Jackets weren't busy this summer. The salary cap limited what moves they could make. They still had Seth Jones to sign among other things.
Although the Blue Jackets couldn't spend freely like other teams, they still made impact moves. Look no further than Sam Gagner. The Blue Jackets saw an opportunity to sign a player who was looking to prove himself. Therefore, the cost was very low. The sides agreed to a one-year deal for $650,000. Gagner has rewarded the Blue Jackets with 14 goals as of the Christmas break, just one behind the team leader.
As great as this acquisition was, this was not the best acquisition of the season in the NHL.
Who Is Season's Best Acquisition?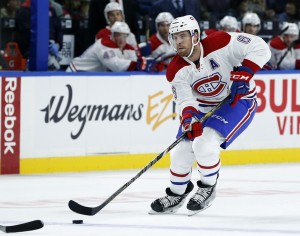 As important as Taylor Hall is to New Jersey, or P.K. Subban is to Nashville or Shea Weber is to Montreal, they are not nearly as important as this season's best acquisition was. In fact, the best acquisition was not a player. It was a coach, but not a head coach, although you could argue the impact Bruce Boudreau is having in Minnesota.
To find this season's best acquisition, look no further than the Columbus Blue Jackets. At 23-5-4, they are off to their best start in franchise history. They lead the NHL standings as we approach the 2017 part of the season. Considering that the Blue Jackets were in 27th place last season and didn't make many moves, this is as impressive a turnaround as I can remember.
The biggest reason for the turnaround? Look at the Blue Jackets team defense. They've allowed a league-low 65 goals in their 32 games. In the 2015-16 season, they allowed 252 goals, the second most in the league. Sergei Bobrovsky's resurgence has a lot to do with this. But he's not alone.
The defense in front of Bobrovsky has completely transformed. Their current 12-game winning streak puts this in nice perspective for us. Look at the goals against during the streak. They've allowed 1,2,2,1,1,2,1,1,3,2,1 and 1. That's 18 goals in 12 games. This has been a trend all season.
So who's the best acquisition of the season? It's Blue Jackets assistant coach Brad Shaw. He's the man who runs the defense.
The sartorial expressions continue with #CBJ asst. coach Brad Shaw. No, he's not wearing this behind bench tonight pic.twitter.com/KfstLjawRh

— Dave Maetzold (@DMaetzMedia) December 23, 2016
Why Is Shaw The Best Acquisition?
Consider for a moment what Shaw has been able to do in his short time with the Blue Jackets. He's helped 19-year old Zach Werenski and 22-year old Seth Jones become a formidable top pair. They're only getting better.
Now look at the second pair of Jack Johnson and David Savard. Each is enjoying breakout seasons. They are a combined +43. When you consider that Johnson has never enjoyed a plus season in his career, it shows you what kind of impact Shaw is having on them.
The third pair is also no longer a liability. Surprise newcomer Markus Nutivaara's steady play along with Ryan Murray gives the Blue Jackets three solid pairs that they can roll. Murray hasn't been spectacular but hasn't had to be. He has 0-3-3 in 27 games but is a plus-four playing on his offside. He's not making huge mistakes, which is exactly what the Blue Jackets are looking for. Nutivaara has 1-4-5 in 32 games and is a plus-5. Remember when every Blue Jackets defenseman was a minus?
We could write for days about everything the team does on the defensive end. But if there's one thing that stands out about their defensive play this season, it's that they allow fewer high-danger chances. They have done a great job of taking away the neutral zone this season. This was on full display in recent games against Edmonton and Pittsburgh. Both teams scored just once in their games against Columbus. The reason? They couldn't generate speed in the neutral zone.
Owning The Neutral Zone
Connor McDavid and Sidney Crosby (although Crosby scored) each couldn't generate their normal speed. Columbus took the gaps away and made it difficult for anyone to pass through with regularity. In reviewing the tape of last season, teams proceeded through the neutral zone like a hot knife through butter. With Shaw, that is no longer the case.
As a result, the Blue Jackets defensemen have the puck more after it enters their zone. Then instead of playing d-to-d, they now look north-south to clear the puck and start a counterattack.
Bobrovsky stopped 36-of-37 to set new personal high for win streak (10) & point streak (12; 11-0-1). 1.40 GAA & .947 SV% during win streak.

— CBJ Public Relations (@BlueJacketsPR) December 24, 2016
This has also had a hand in Bobrovsky's play. He's playing the best hockey of his career. Most of that is Bobrovsky's brilliance, but credit also has to do with Shaw and the defense. There were several games early Bobrovsky didn't have to steal. The defense did more than enough to win those games without Bobrovsky having to be brilliant. The team wanted to build from the back. With Bobrovsky in net and Shaw running this defense, the Blue Jackets arrow continues to point up.
To go from 29th to second in goals-against per game is as good a turn around as you'll ever see. It's for this reason Shaw is this season's best acquisition. His knowledge and systems are a major reason the Columbus Blue Jackets will start post-Christmas play in first place.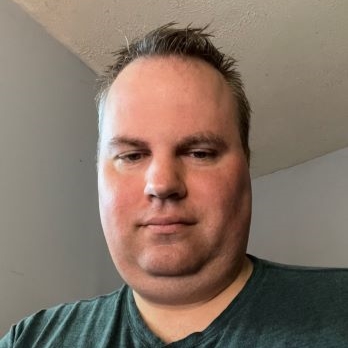 I am a fully credentialed writer who covers the Columbus Blue Jackets, Cleveland Monsters and Erie Otters as well as the Ontario Hockey League and NHL Draft. The 2022-23 season will mark nine seasons with the Hockey Writers. I am also the site's Credentials Manager. Please take note of the updated Twitter handle: @mark_scheig.