Ever since the Sedins turned 30 years-old, the same question arises.
Will the Sedin twins regress this season?
The same narrative resurfaces every season but the twins never let it come to fruition. After a disappointing season under John Tortorella in 2013-14, it looked like the twins were finally going to take a step back. They both recorded their lowest point totals since before the 2004-05 lockout and both battled injuries. Even Henrik's unbelievable ironman streak ended at 679 games.
It seemed inevitable that those classic copper goatees were bound to show speckles of silver, but they turned heads once again in 2014-15.
The Sedins rebounded in a big way from their mediocre 2013-14 season, as they both finished top-ten in NHL scoring. For players above the age of 30, Daniel and Henrik finished first and third respectively in terms of points scored, with only the 30 year-old Jiri Hudler coming in between them.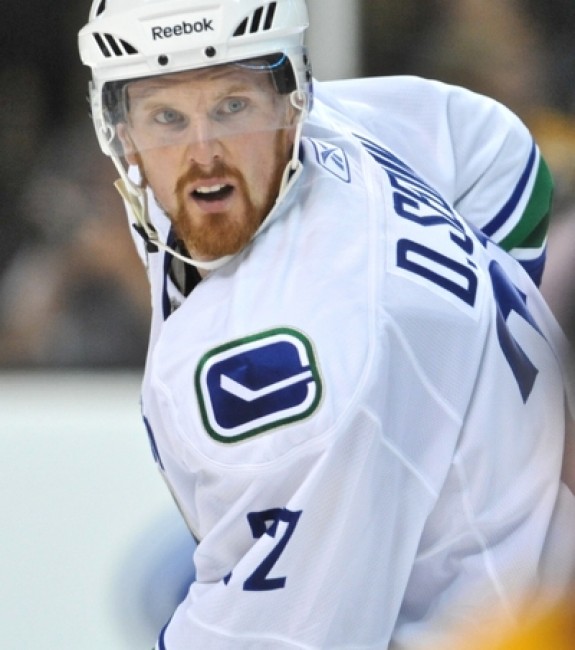 After they battled injuries in 2013-14,  Henrik and Daniel played in all 82 games last season. Both players are criticized for being too "soft" but their durability throughout their careers says otherwise, especially in Henrik's case. In 14 full seasons of hockey, Daniel has missed 53 games, while Henrik has only missed 22 games in the same time span.
When Will Regression Finally Hit?
It's hard to tell when regression will hit for the Sedin twins, but it seems like they still have a few years left as elite NHL forwards before they inevitably hit their decline.
According to a study done by the UBC Sauder School of Business, NHL forwards usually hit their peak by age 28, with the prime of their careers lasting between the ages of 24-32. By that metric, the Sedins should have continued to regress after their mediocre 2013-14 season.
After they bounced back last season, the Sedins have proven that they are still considered among the NHL's most elite players. They will have to keep that status in order for the Canucks to be successful this season. Many are picking the Canucks to finish near the bottom of the standings, and if it weren't for the Sedin twins, the Canucks would likely be a top competitor in the Auston Matthews sweepstakes.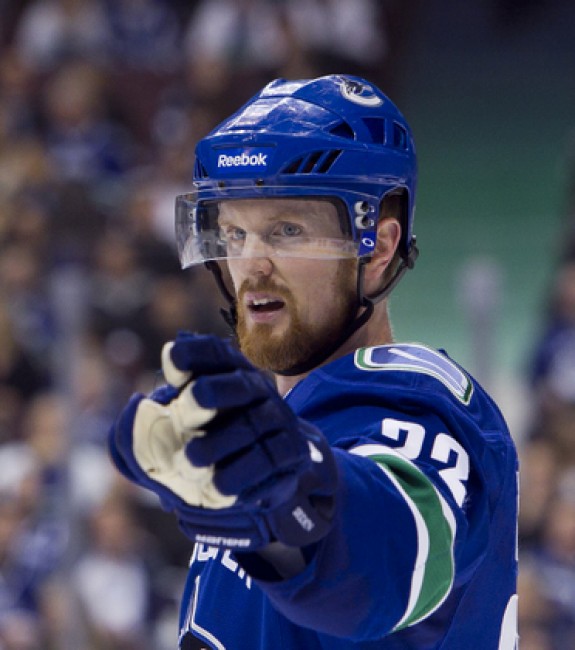 The twins will celebrate their 35th birthdays on September 26, and barring a major setback they should crack the top 50 for most points in a season by a 35 year-old. They would need 60 points each to crack the list, although it would be a bit of a stretch to suggest they will break Johnny Bower's record season by a 35 year-old, where he registered 116 points. Both Marian Hossa and Joe Thornton made this list last season following their 35th birthdays, with 61 and 65 points respectively.
Is There A Lack of Respect for the Sedin Twins?
The Sedin twins are the two most crucial players on the team despite being the two oldest Canuck skaters. Fans in Vancouver have faith that they can continue their brilliance, but does anyone else believe they won't regress?
Outside of Vancouver, the Sedins have been under-appreciated throughout their careers, despite being two of the most compelling players this league has ever seen. They haven't had playoff glory like some superstars in the league, but their accolades on and off the ice make them deserving of respect around the hockey world. It's not often you see two brothers talented enough to both win scoring titles consecutively, or selfless enough to donate a combined $1.5 million to a local hospital.
Somehow the twins have been beleaguered by verbal abuse throughout their careers. The sisters joke has been beaten into the ground over the past decade. Notable people in the hockey world such as Don Cherry, Dave Bolland, Jaime Benn and Tyler Seguin have all had their turns insulting the Sedin twins over the years.
The Sedins have remained even-keeled through it all, never deciding to take a shot back at others who have insulted them. Heck, the furthest Henrik went in terms of rebuttal is when he called Don Cherry's comments about the Canucks "borderline."
What should be remembered about the twins when they officially do retire is their selflessness and dedication that they gave to the game of hockey. For Canucks fans, the good news is that their retirement won't be happening anytime in the near future.