The Leafs announced today that they had offered a professional tryout to Brad Boyes to go along with the ones already offered to Devin Setoguchi and Curtis Glencross. These moves represent the latest in a string of transactions designed to build asset depth in the organization, such as trading down at the draft in exchange for two lower picks, and signing players like Marc Arcobello and Shawn Matthias to one-year deals with the hopes of moving them for picks or younger assets later.
If you look at the Detroit Red Wing recent deployment of players, you'll see that it was very rare for them to ever play players 23 or younger on their team. The Leafs' loading up of veterans at the start of the rebuilding process seems to indicate that they are moving towards this model.
If the Leafs can build a championship caliber AHL team that grows and wins together, and eventually gets to the point where they are promoting several players every year, and are making it tougher for veterans to get entrenched in their roles with more roster competition, then this can only be a good thing.  How this affects the roster this year does, however, remain a bit of a mystery.
The 2015-16 Leafs
As I said a while back, the Leafs have improved their defense and added enough historically positive possession players to the roster that, with a good year from Jonathan Bernier, they could surprise a lot of people and finish high enough in the standings to maybe even make the Playoffs.  Now, this would be require a best-case-scenario when it comes to puck-luck, injuries and other team's seasons, but it isn't out of the question.
The thing is though, it doesn't really matter. While a few of the Leafs' players this season will likely be around in the years to come, the fact is, wins are not going to be how you measure the franchises success this season. While it's certainly possible, if not exactly likely, that the team surprises and is more competitive than generally acknowledged, the best thing for the franchise and its fans is probably different from the best thing for the players who'll  make up the actual roster.
The best thing for the long-term future is as follows:
Kadri, Gardiner and Rielly continue their ascension into the NHL's elite.
Holland and Panik continue to improve.
Polak, Robidas, Komarov, Bozak and Lupul are moved so that players like Boyes, Glencross, etc. can take their spots.
Those players and the players signed this summer (Arcobello,Winnik, Parenteau, Hunwick, etc.) have good enough seasons that they get moved in March for younger assets and/or draft picks.
Bernier shows he can be a solid #1 goalie.
James Van Riemsdyk is converted into a younger asset that forces me to adjust the Leafs top-five prospect list, yet again.
The team finishes low enough to select in the top-five in next year's draft.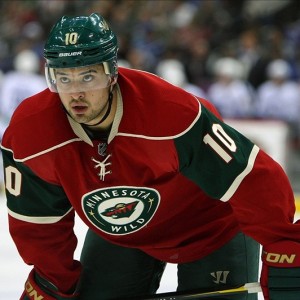 If most of this stuff comes to pass, the Leafs will be well on their way to rebuilding their team into an annually competitive outfit. They already have three legitimately exciting high-end prospects, and two first-round picks in next year's draft.  Another top five pick, a blue-chipper in exchange for JVR and continued concentration on asset accumulation is more than enough to make up for the upcoming season that is going to see a mostly veteran group playing in the NHL and all the players who make rebuilding exciting playing in other leagues.
In my opinion, the additions of Boyes and Glencross have a real chance to pay huge dividends because both are excellent players who will surely help other Playoff bound teams further down the line. While you shouldn't exactly be excited that the Leafs have added two 32 + year-old veterans to the lineup (potentially), you should be excited about what it means as a symbol of change in the way a team that was notorious for being poorly run as recent as six months ago, now does business. All the Leafs have to do now is make room for them.