The Ottawa Senators made significant strides last summer by acquiring Claude Giroux and Alex DeBrincat, two key additions to their roster. These moves showcased general manager Pierre Dorion's commitment to bolstering the lineup and signaled his intent to build a contender. Despite that investment, they once again failed to make the playoffs.
Meanwhile in the Western Conference, the Edmonton Oilers electrified their fans with exceptional performances down the stretch. Led by the dynamic duo of Connor McDavid and Leon Draisaitl, Jay Woodcroft's team secured a playoff berth and advanced to the second round. However, their journey came to an end at the next hurdle, as the Vegas Golden Knights outmatched them with a 4-2 series victory.
Related: Senators' 2023 Offseason Free Agent Targets: Boston Bruins
Now, the Senators and Oilers find themselves at a crossroads. Ottawa must capitalize on its recent acquisitions and make a definitive push toward postseason contention. Edmonton aims to build on its playoff appearance and solidify their roster to maximize their potential.
With the free agency window on the horizon, both franchises have an opportunity to address their needs. In this article, we will examine potential unrestricted free agents (UFAs) from the Oilers that the Senators should consider adding to their roster in time for next season.
Nick Bjugstad: A Potential Common-Sense Addition for the Senators
One potential UFA signing that could make sense for the Senators is Nick Bjugstad. The 30-year-old forward joined the Oilers from the Arizona Coyotes midway through 2022-23, where he showcased his ability to contribute at both ends of the ice.
In 78 regular-season appearances split between the two clubs, Bjugstad tallied a total of 29 points (17 goals, 12 assists). Additionally, he proved his worth in the playoffs, adding three goals in 12 postseason appearances for the Oilers.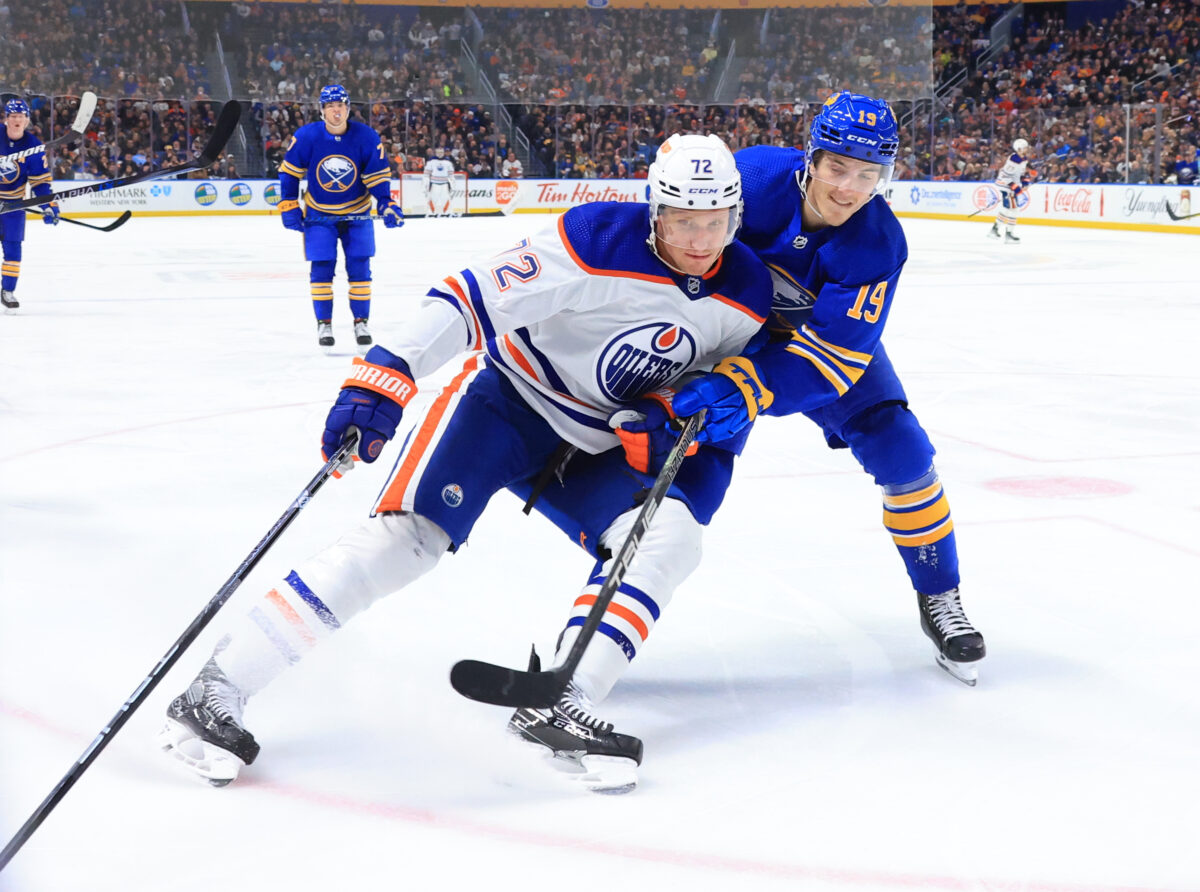 Bjugstad's presence on the ice is notable due to his imposing 6-foot-6 frame and physicality, which make him a valuable asset in any bottom-six forward role. While he may not be the flashiest player, his size and ability to create scoring opportunities make him an intriguing option for the Senators.
One of the key advantages of pursuing Bjugstad is his affordability. The American earned a modest $900,000 per season on his expiring two-year deal, making him an attractive signing for teams looking to add depth without breaking the bank.
Given the Senators' desire to diversify their forward group and the potential budget-friendly nature of signing Bjugstad, he could be an ideal fit for Ottawa's roster.
Mattias Janmark: A Middle-Six Option for the Senators
Another pending UFA that the Senators should consider signing is Mattias Janmark. The 30-year-old brings a solid track record of offensive production and versatility to the table.
---
Latest News & Highlights
---
Janmark recorded 25 points (10 goals, 15 assists) in 66 regular-season games for the Oilers last season. While his offensive output may not be eye-popping, he has consistently shown the ability to contribute on the scoresheet throughout his professional career. In his best North American season, the Swede tallied 34 points (Dallas Stars, 2017-18), indicating his potential to provide offensive depth.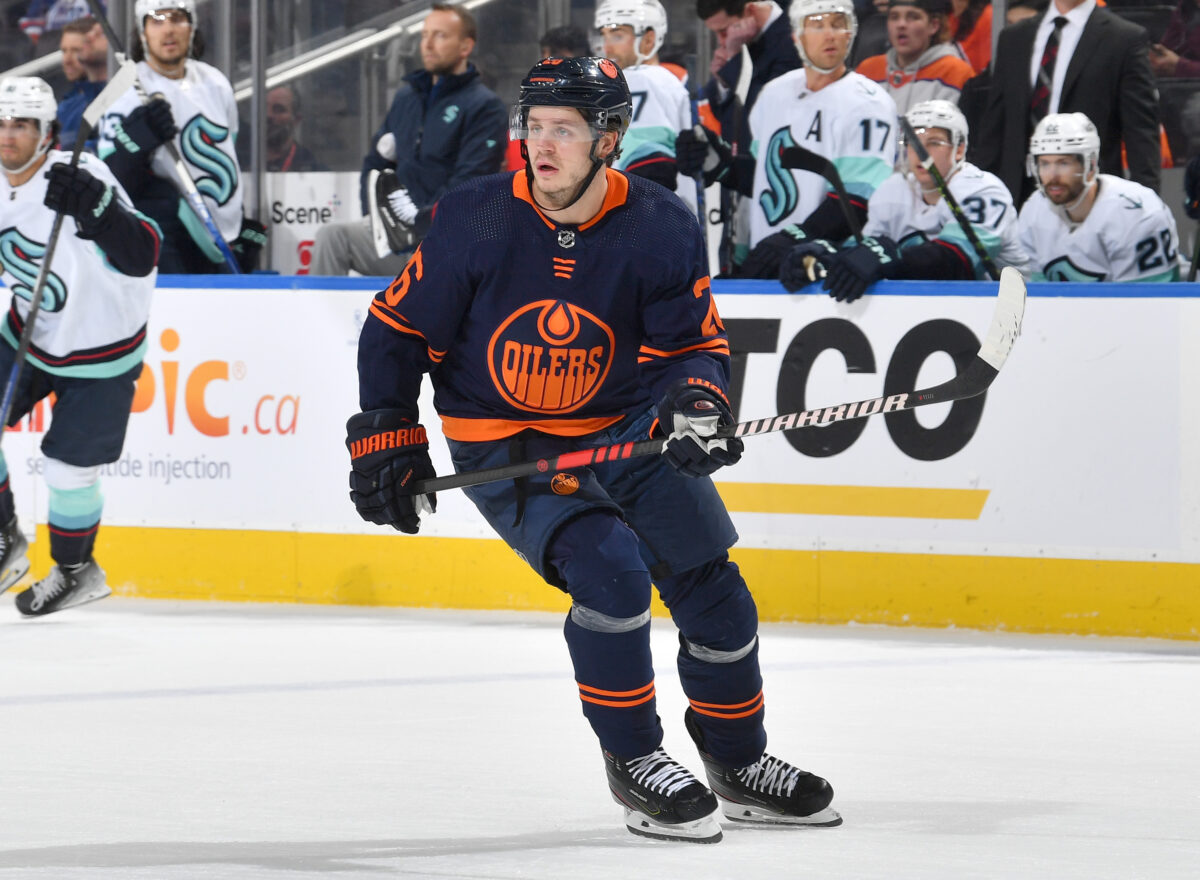 As a middle-six option, Janmark offers valuable flexibility to any team. His ability to slot into various roles within the forward lines makes him a valuable asset for a team like the Senators, who are looking to fortify the bottom half of their lineup.
Janmark's expiring contract holds an annual average value of $1.25 million, with him expected to command a similar deal in the upcoming free agency period. This price range makes him an attractive target for the Senators, who must maintain salary cap flexibility as they enter their contention window.

Overall, the former third-round pick's consistency, versatility, and reasonable contract expectations make him a strong candidate for the Senators as they seek to strengthen their roster and make a push for the playoffs in 2023-24.
Devin Shore: A Possible 13th Forward for the Senators
Devin Shore presents himself as a viable depth option for the Senators as a potential 13th forward. The 28-year-old made 47 appearances last season, contributing nine points (one goal, eight assists).
With 135 points in 422 games throughout his NHL career, Shore has demonstrated his ability to contribute offensively over the years. Furthermore, his experience as a former captain of the University of Maine showcases his leadership qualities and ability to contribute both on and off the ice.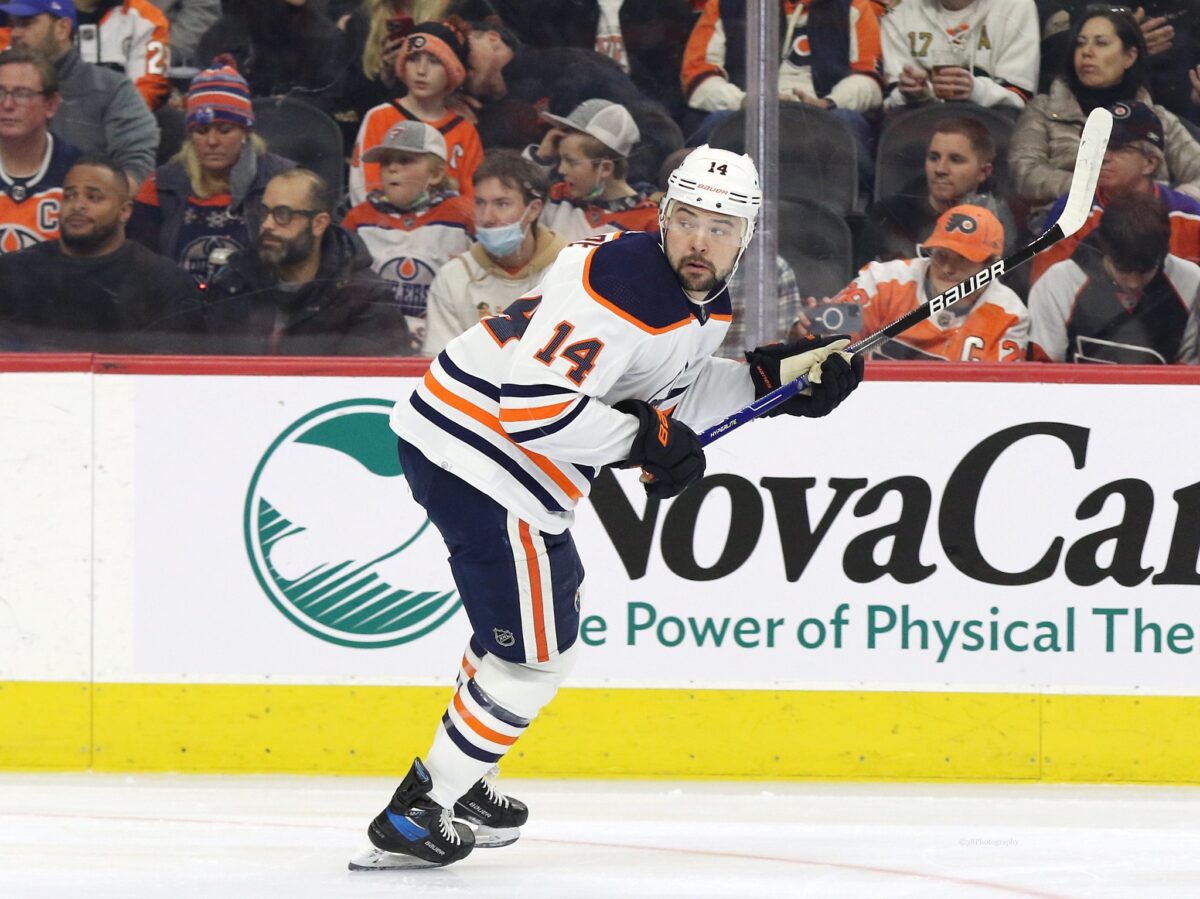 Given his age and previous contract, where he earned around the league-minimum salary, Shore would fit within the Senators' budget as they navigate tricky roster decisions. While he may not be a pivotal piece in the team's lineup, he would offer insurance at the centre position and add depth to their forward group.
Ultimately, the Canadian's experience and affordability make him a sensible option for the Senators. While he may not be a high-profile signing, his presence would provide stability and depth to the team's roster.
Looking Ahead for the Senators
The Senators and Oilers find themselves at a major junction heading into free agency. With Ottawa aiming to build on its recent acquisitions and make a push for playoff contention and Edmonton seeking to solidify its roster, both teams have the opportunity to shape their futures through savvy signings.
Exploring potential UFAs from the Oilers, the Senators should consider players like Bjugstad, who brings size, physicality, and affordability to their forward group. Additionally, Janmark offers offensive consistency and versatility, fitting into the Senators' middle-six forward role while keeping financial considerations in mind. Lastly, Shore could be worth a look as a professional tryout option.