The Pittsburgh Penguins have finally named a new president of hockey operations, and a new era has officially begun for the club. Former Toronto Maple Leafs general manager Kyle Dubas will now be calling the shots in Pittsburgh. In his first appearance in his new role, he laid out a two-tier plan that includes building for the future. The core, made up of Sidney Crosby, Evgeni Malkin and Kris Letang, will not be around forever and the team must start preparing for life without them.
Ryan Poehling and Drew O'Connor are two young players who showed promise last season. Youth is something that the Penguins do not have a lot of, and it seems like Dubas plans to change that. Will he keep Poehling and O'Connor around next season, and if he does what will he expect to see out of them?
Ryan Poehling 
Poehling was traded to the Penguins from the Montreal Canadiens in July 2022. He played in 53 games this season and scored seven goals with seven assists. He struggled with an upper-body injury for most of the year, however, when he was healthy he proved to be a dependable bottom-six player. He had an impact defensively and performed well on the penalty kill. 

Among the many decisions Pittsburgh needs to make this summer, a very important one will be what they decide to do with Jeff Carter. He struggled through the majority of the season, and at the very least should get moved down to the fourth line if not out of the lineup completely. Poehling has shown he can be a skilled player at both ends of the ice and could possibly get promoted to third-line center next season.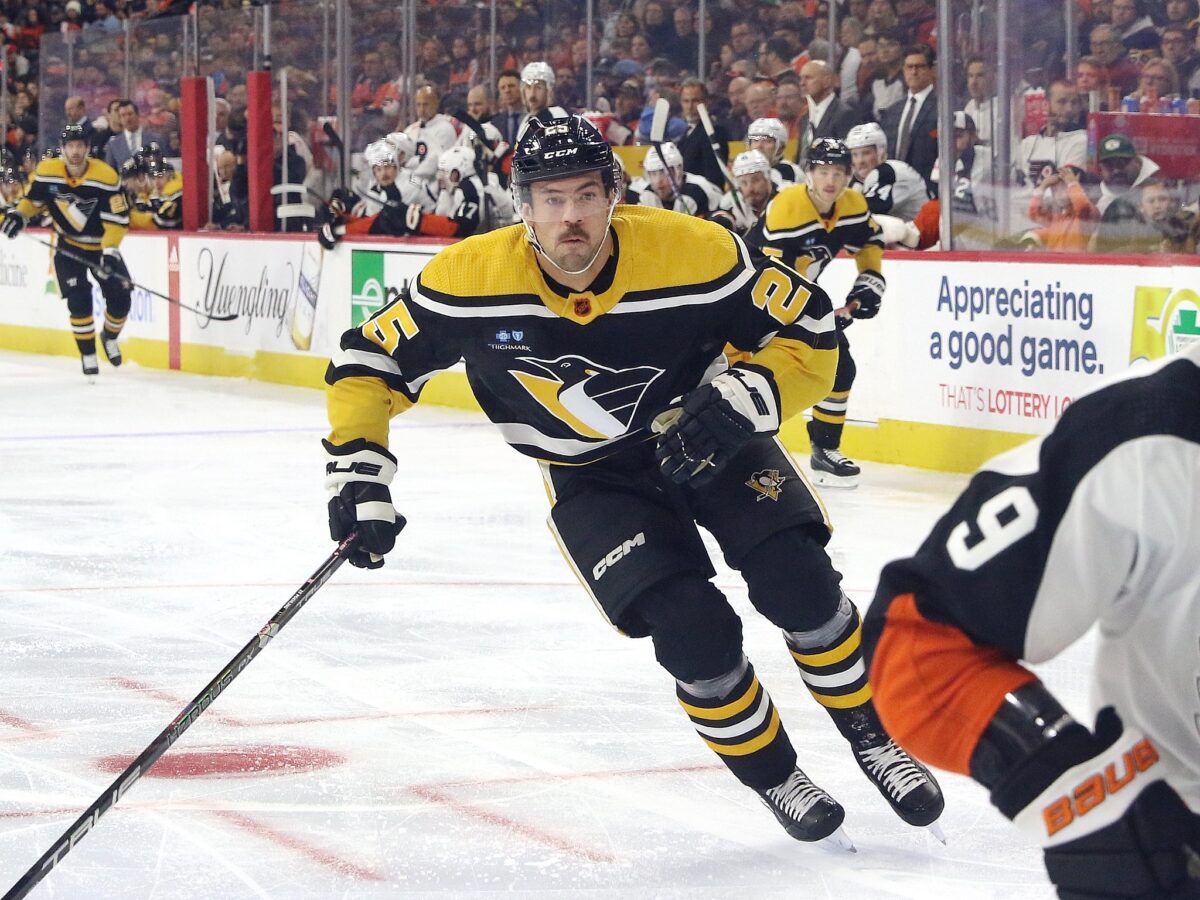 The Penguins need to completely restructure their bottom six this summer which means they will need to sign some new players. They could easily re-sign Poehling to a cheap one-year contract and give him another year to prove himself. At 24 years old, he brings youth to a team that desperately needs it and if he can stay healthy next season he could earn himself a long future in Pittsburgh. 
Drew O'Connor
It is time for the Penguins to decide what to do with Drew O'Connor. He played in 46 games this season and scored five goals and had six assists. There is no doubt that his game is still developing, but at the very least he has proven his worth as a bottom-six winger. He has yet to prove he can produce points on a regular basis, but that could change if the coaching staff adjusts their strategy with him. 
Related: Penguins Name Kyle Dubas President of Hockey Operations
---
Latest News & Highlights
---
At 6-foot-3, 200 pounds, O'Connor's size is something the Penguins can definitely use to their advantage. He saw next to no time on the power play this season and that may be something the team should change heading into 2023-24. One of the biggest reasons the power play was not great was because of the lack of bodies in front of the net. O'Connor could no doubt withstand the punishment that comes with playing in the crease, but he could also deliver some of his own. He also could easily hinder a goaltender's vision if he is positioned correctly.
The Penguins' Future 
Dubas has made it clear that he is committed to returning Pittsburgh to its former glory. He understands that Crosby and Malkin will not be around forever, and he wants to start preparing for life without them. Poehling and O'Connor have proven that they have potential and could be a part of the Penguins' future. With Dubas now leading the charge, the Penguins will have one of the most interesting offseasons in the NHL.